The most sturdy social media tool with incredible features
Stop juggling in different tools because we've come up with the smartest social media plugin
Social Reviews feature
Add your social reviews, proofs and recommendations on your website to get more traffic and user trusts for your brand.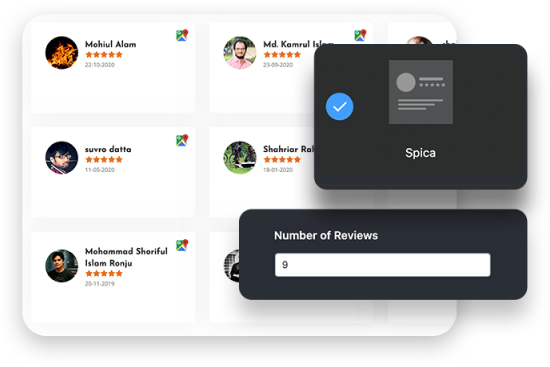 Number of Reviews
WP Social Ninja gives you the full command of your website. With this option, you can select the exact number of social media reviews that you want to exhibit.
Filters by Minimum Rating
Not every rating is a 5 star one! Customize the ratings with WP Social Ninja. And select the best ones that you would want to display to your users on your website.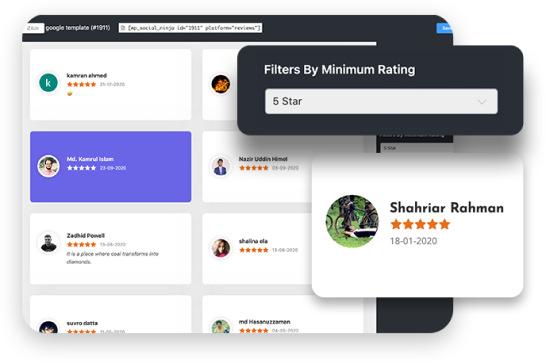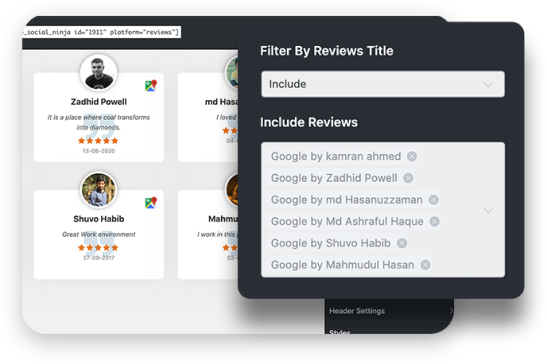 Filter by Reviews Title
From the thousand reviews you receive, your business needs the few. Moreover, some reviews are not meant to be displayed. So adjust your reviews and include or exclude any!
Ask for More Reviews
Let your users know about the individual social sites. WP Social Ninja has designed this CTA button to encourage website visitors to give an instant review.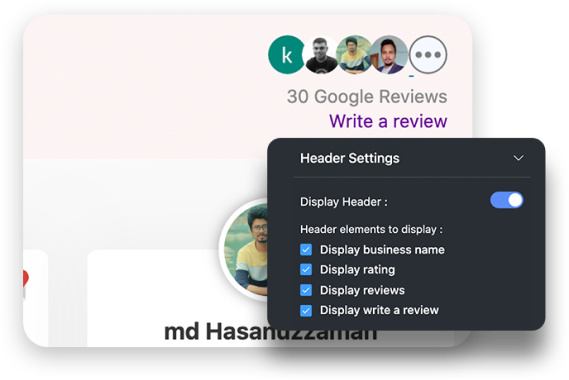 Social Feeds feature
Import your social media feeds, posts, images and videos on your WordPress website to strengthen your brand reputation.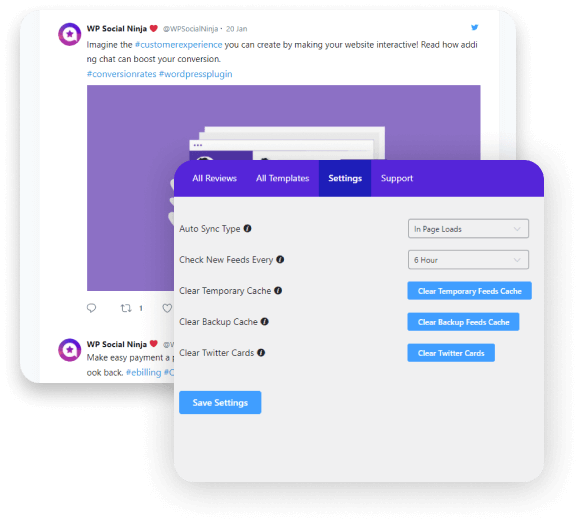 Auto Sync
Manually fetching social posts can be tedious. So WP Social Ninja lets your social feeds be updated in real-time and fetches the latest posts automatically on your site.
ShortCode Supported
With WP Social Ninja, never worry about efficiency. It's completely Shortcodes supported and lets you put your feeds platform anywhere, any page, and edit accordingly.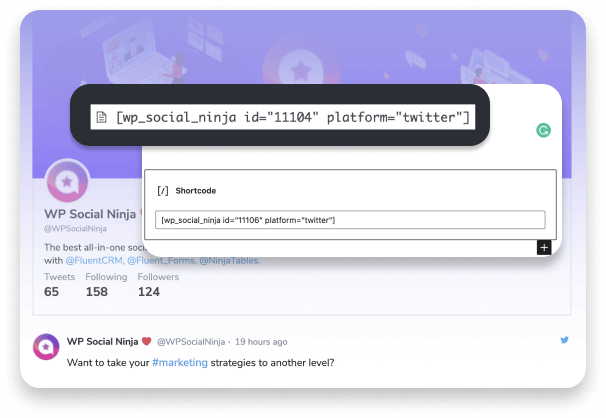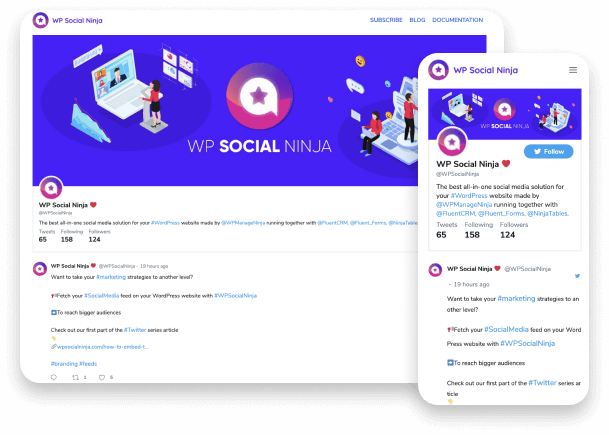 100% Responsive
WP Social Ninja makes your feeds look accurate on any other device. The designs and layouts come in the exact shape the way you wanted for your website.
Hashtag or Searchterm
WP Social Ninja lets you filter your feeds with specific hashtags or words. Now show or hide your posts and display them automatically on your site.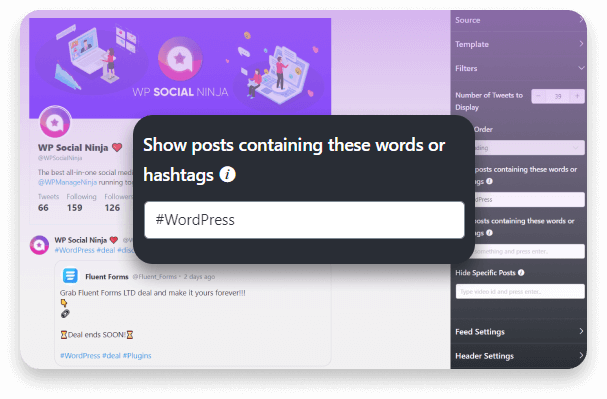 Social Chat features
Customize social chat widgets to provide support and get prompt feedback from your users to take your business to another level.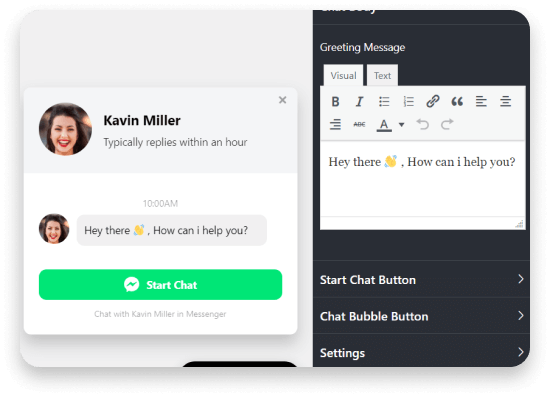 Multiple chat widgets
WP Social Ninja is a quick fix for users. It lets you reach out to a larger community and uplift your conversion rates through live chat.
Personalize chatbox
WP Social Ninja lets you customize your social chat box to suit your brand perfectly. And you'll have fun playing with the editor panel!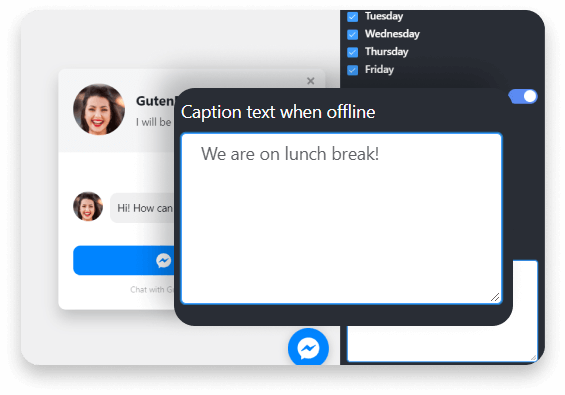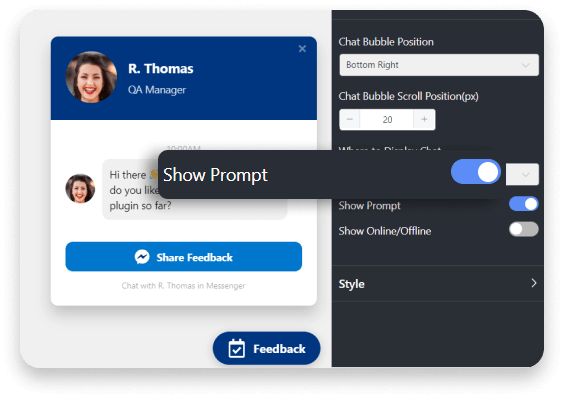 Show prompt
Remind your website visitors that you are just one click away. Enable your custom pop-up chat box to appear on any page of your website.
Schedule time
Don't leave your customer wondering when your team is offline. Let your visitors know that you are offline now and when to catch up!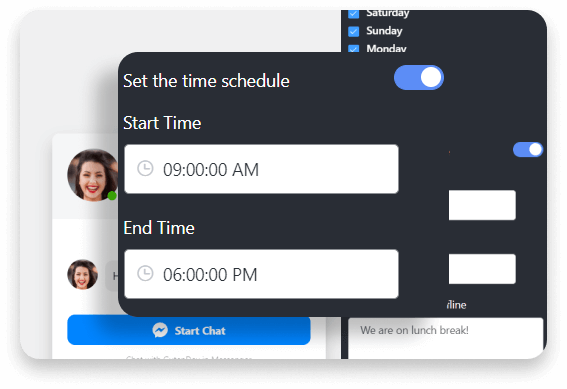 The
social super-tool

that won't break your bank
Frequently Asked Question
Top questions you need to ask before buying WP Social Ninja