Easily embed Twitter feeds on your WordPress website
Increase social engagement with WP Social Ninja
Twitter

feeds
Make the best use of Twitter to uplift brand awareness, social engagement, loyal audience, and sales!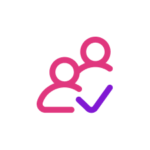 Get more followers
Increase your Twitter followers by fetching Twitter feeds on your website. Moreover, retweeting allows you to share your business updates faster.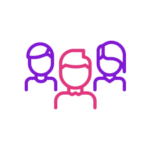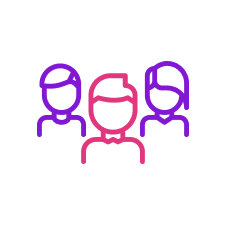 Engage with your visitors
Raise your customer engagement through Twitter feeds. Understand your clients better and give them one easy way to communicate.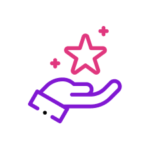 Strengthen brand reputation
Escalate your organic reach through Twitter followers and enhance your brand credibility and reputation among potential customers.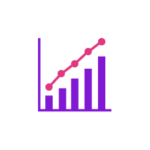 Uplift conversion rate
Boost your website's conversion rates through your Twitter feeds to reach out to bigger audiences and interact with them.
Manage all your socials from the same screen with WP Social Ninja
Responsive no-code Twitter Feeds
Show off your Twitter feeds on your website with the most versatile editor panel in seconds!
Number of tweets to display
Multiple Twitter feeds without any limitations
Fetch unlimited Twitter feeds from different users'/ home timelines, hashtags/mentions. Display it on the same page or throughout your site, and customize it to match your brand.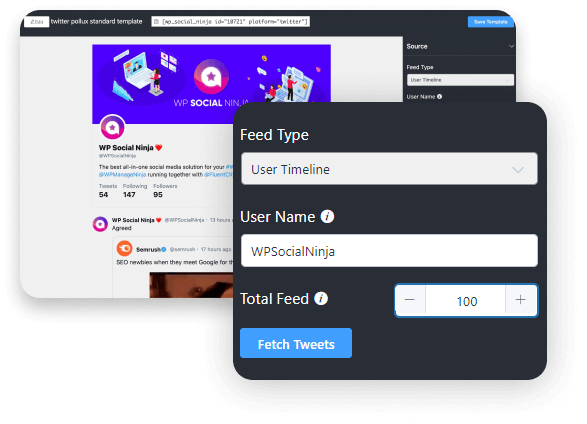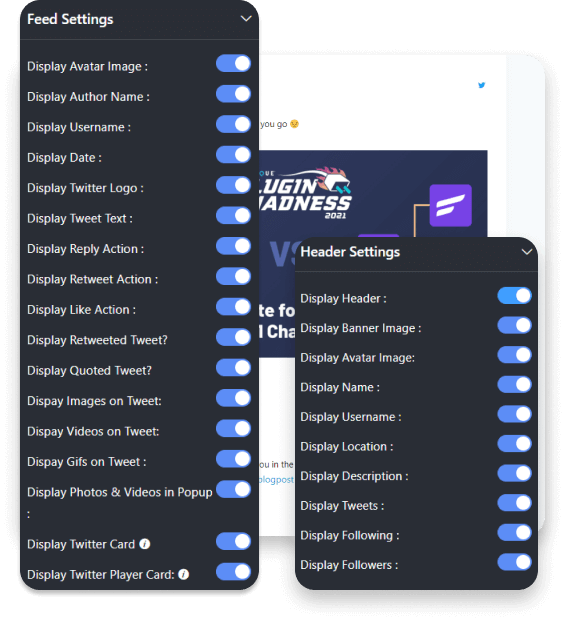 Detailed editor panel
Stand out with deep customization features
WP Social Ninja allows you to decorate your website the way you want. Give your Twitter feeds a brightening look with tons of built-in stylish customization options.
Feed cache time
Experience a lightweight website
WP Social Ninja lets you cache the data it receives from Twitter to speed up the website. And it minimizes requests to reduce the feed's loading time.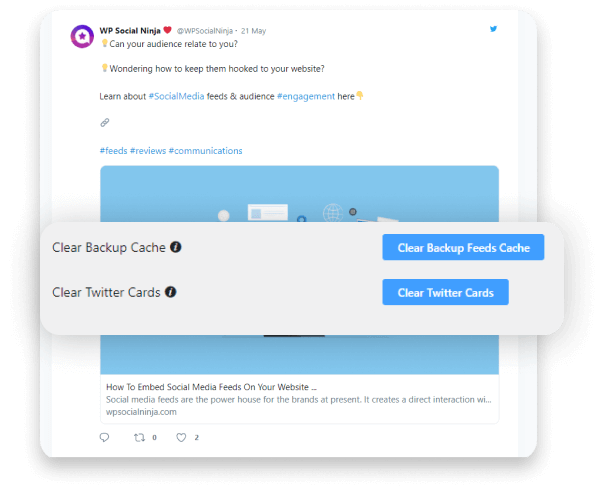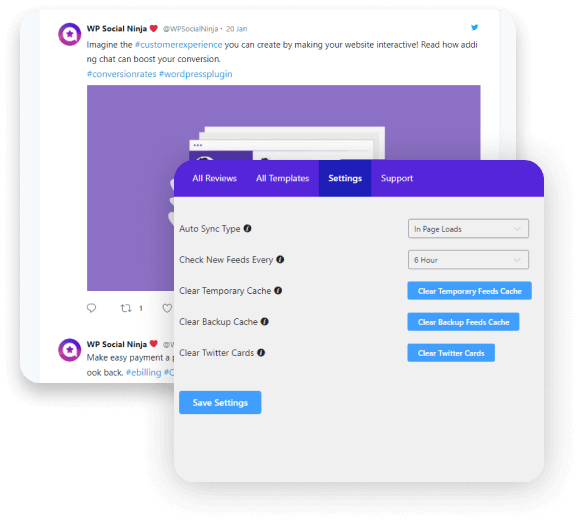 Reliable feed backups
Latest feeds update automatically
Update your Twitter feeds with auto-syncing features. Fetch your Twitter feeds automatically and show off the latest tweets on your WordPress website.
Twitter feeds advanced features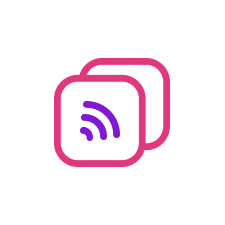 Versatile Feed Type
Select any feed type from a detailed four types of feed to fetch the appropriate posts for your website.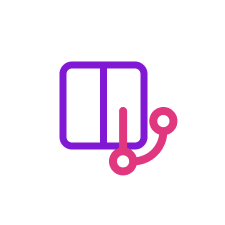 Layout Variation
Show off your Twitter feeds and personalize the detailed features to give your website a stylish outlook.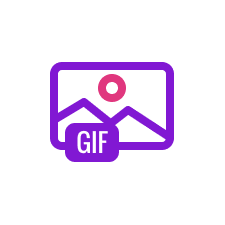 Display Images/Videos/GIFs
Show or hide Images/Videos/GIFs on your Twitter feeds to add more value to your brand with WP Social Ninja.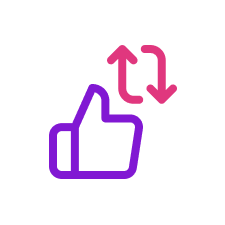 Like/Tweet/Retweet And Reply
Control your Like/Tweet/Retweet and Reply options by enabling/disabling the buttons to adjust the settings.
Display Photos & Videos In Popup
Get your Twitter feeds a unique look with WP Social Ninja and show off your photos and videos in a lightbox.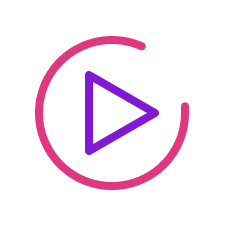 Navigation And AutoPlay
Help your visitors find what they're looking for with a navigation menu & showcase your videos with autoplay.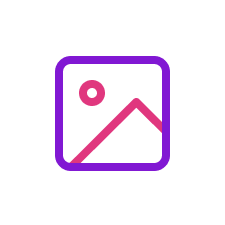 Banner/Avatar Image
If you don't want to display your Banner or Avatar image on your site, you've got the privilege to hide them.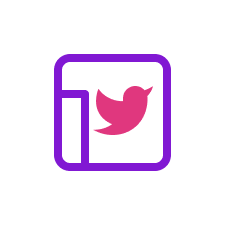 Twitter Summary Card/ Player Card
You can display the Twitter Summary card/ Player Card on your website. To do that simply turn the button on.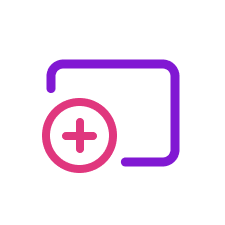 Followers & Follow Button
Let your audiences follow you from your website. To do that just turn on your followers and following buttons.
Fetch Twitter feeds in 3 simple steps without any coding!
Create the most wonderful Twitter feeds from a panel with plenty of built-in customization settings
The
social super-tool

that won't break your bank
All the features you need to build a solid social media presence
Invest wisely
WP Social Ninja offers you Social Feeds and Social Chat along with Social Reviews. An all-in-one solution for your website to take away your social media burden.
Twitter FAQ
Top questions you need to ask before buying WP Social Ninja
Reinforce your Twitter feed with WP Social Ninja to get the best exposure for your brand