Convince your website visitors with embedded Airbnb reviews on your website with WP Social Ninja
Airbnb reviews help to rank high in search engines, improving the brand reputation and building trust among the audience.
Improve your user experience with Airbnb reviews
Show off your no code Airbnb reviews on your website with the most versatile editor panel in seconds!
Number of Reviews
Take control of your displayed reviews
WP Social Ninja gives you the full command of your website. With this option, you can select the exact number of Airbnb reviews that you want to exhibit.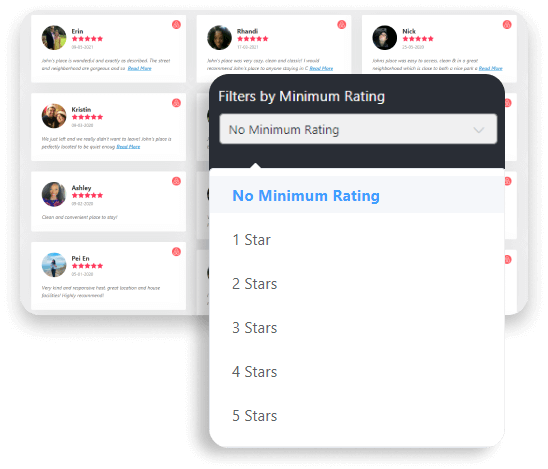 Filters by Minimum Rating
Show only the best reviews
Not every rating is a 5 star! WP Social Ninja lets you customize the ratings. And select the best ones that you would want to display on your website for the users.
Filter by reviews title
Include or exclude specific Airbnb reviews
From the thousand reviews, your business needs a few that can be highlighted. Some reviews are not meant to be displayed. So adjust your Airbnb reviews and include/exclude any!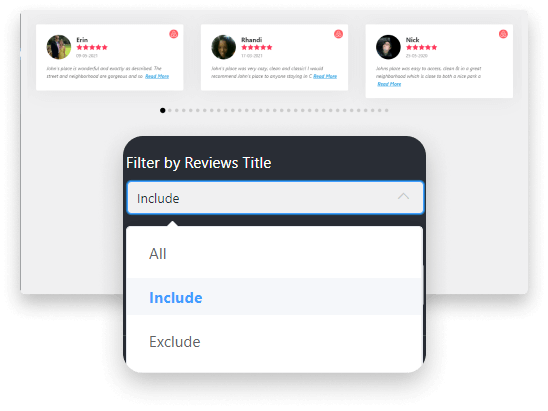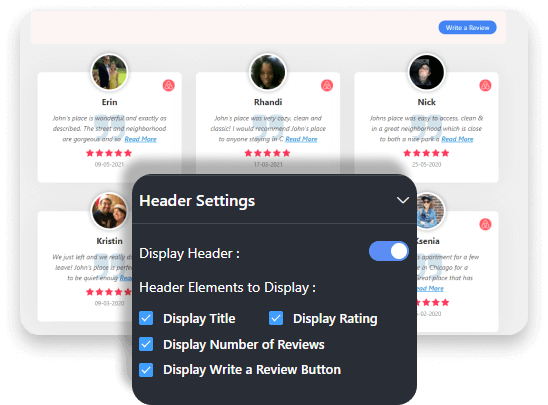 Display Write a Review
Call to Action button for the website users
WP Social Ninja always takes extra care of its audiences. Hence it has designed this CTA button to encourage the site visitors to give an instant review.
Add Airbnb reviews in 3 simple steps without any coding!
Leverage Airbnb reviews to your website to strengthen buyer's confidence
The
social super-tool

that won't break your bank
Invest wisely
WP Social Ninja offers you Social Reviews and Social Chat along with Social Feeds. An all-in-one solution for your website to take away your social media burden.
Airbnb reviews FAQ
Top questions that you ask before buying WP Social Ninja
Turn your customer-generated content into sales by collecting and adding Airbnb reviews with WP Social Ninja