Enhance brand recognition through Social Feeds
Fetch all your exciting social media feeds, and create a beautiful social media wall to appeal to your audiences.
Let your users know your presence through the
social feeds
Escalate your website by directly fetching social media feeds from multiple social sites, with more platforms coming up in the future!
Explore the most influential social media plugin
Your users need to see your true potential. And that's why a futuristic WordPress social feeds plugin is a must for your website.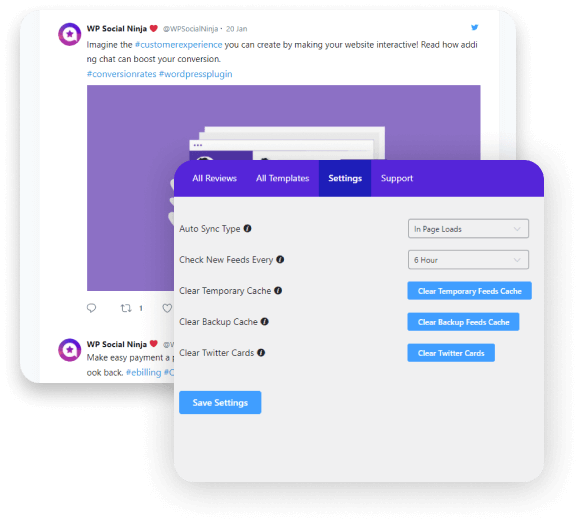 Auto-Sync
Update social feeds in real-time
Manually fetching social posts can be tedious. So WP Social Ninja lets your social feeds be updated in real-time and fetches the latest posts automatically on your website.
ShortCode Supported
Place your Shortcodes anywhere
With WP Social Ninja, never worry about efficiency. It is completely shortcode supported and allows you to put your feeds' posts anywhere, on any page, and edit accordingly.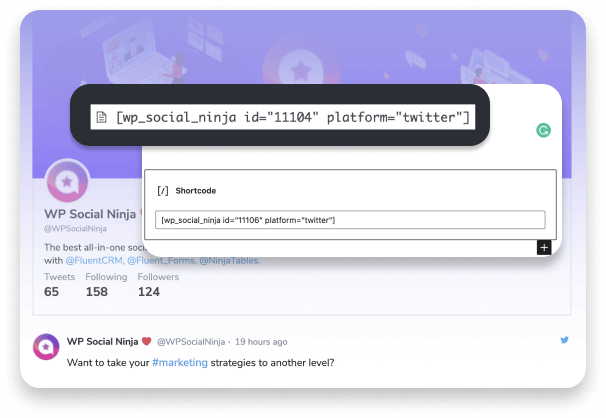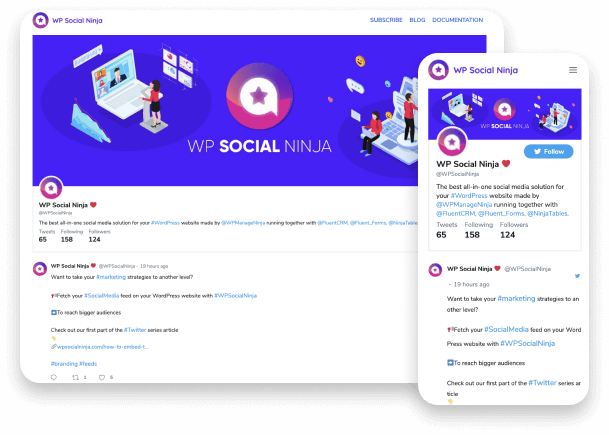 100% Responsive
Fully responsive on any device
WP Social Ninja makes your feeds look accurate on any device. The designs and layouts come in the exact shape way you wanted for your website.
HASHTAG OR SEARCHTERM
Take control of your site
WP Social Ninja lets you filter your social feeds with particular hashtags or keywords. With this feature, sort your posts precisely and display them automatically on your site.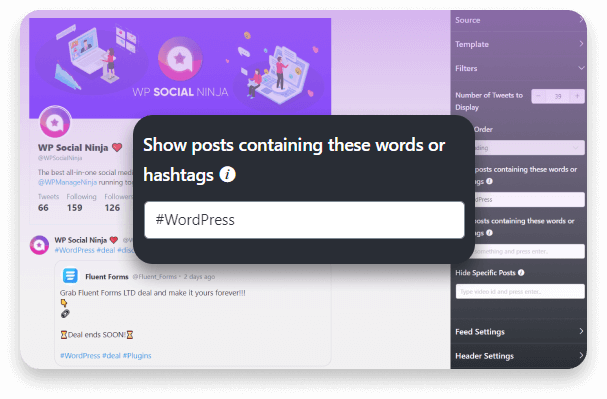 Manage all your socials from the same screen with WP Social Ninja
Manage your WordPress site with advanced features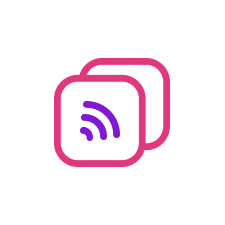 Feed Settings
With more than 10 social feed settings options, you can change your website's outlook to match your brand.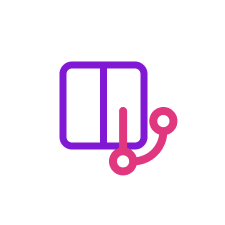 Layout Variation
Customize your layouts from the settings and show off your social media posts with the most stylish outlook.
Video Settings
Now, you can completely customize each of your site's settings to show off the feeds, even the videos!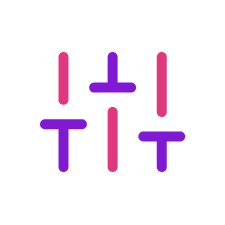 Filters
Select suitable filters to display your posts. Also, show/hide posts containing particular search terms or hashtags.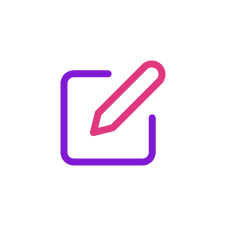 Post
Open your feed posts on popup lightbox, customize the display caption & words, display likes & comments count.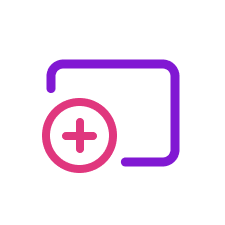 Follow Button
WP Social Ninja has the most detailed settings panel. It lets you display a follow button, customize its text and position.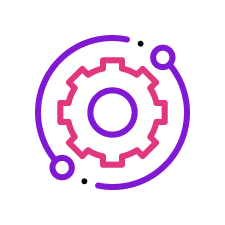 Header Settings
Display business name, 'write a review' button, display ratings, and reviews to adjust the front end.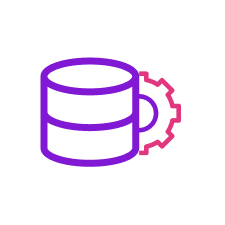 Cache Settings
Feed cache time lets you cache different parts of your social feeds with a time duration option on your site.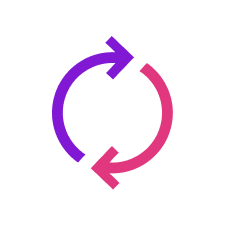 Auto-Sync
If you auto-sync social feeds to your site, all the feeds will be updated automatically at regular intervals.
Fetch social feeds in 3 simple steps without any coding!
Give your WordPress website a kickstart with your valuable social proofs
Invest wisely and be smart
WP Social Ninja offers you Social Feeds and Social Reviews along with Social Chat. An all-in-one solution for your website.
The
social super-tool

that won't break your bank
Need some social proof?
Gain trusts through social reviews to achieve your goal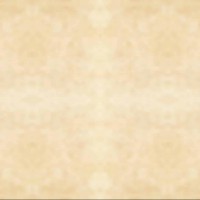 barnabas1

Excellent product
I am very glad to have purchased this plugin and would recommend it to anyone who wants to boost his site with social feeds. The team behind it is very mature and awesome. It's an investment that is worth it for any small/medium size business.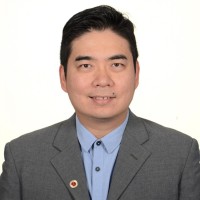 Leokoo

Definitely among the best
I've been looking for a social review plugin for sometime when WP Social Ninja was launched. Thank you, WP Manage Ninja for the amazing plugin!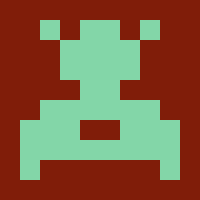 kdoussaint

Amazing
This is the one I was looking for years, so easy, so smart and efficient, you can import a lot of reviews from differents platforms (Google, Facebook etc..) in one or separate templates on a so easy way ! You can import and sync social networks flows too in a GPDR compliant way so it is almost perfect ! Thanks to the dev team and support wich are totally awesome and "Bravo"!
Social Feeds FAQ
Top questions you need to ask before buying WP Social Ninja
This is not just a feed plugin; it's your reviews and chat widgets solution too!