Instantly connect with your visitors through chat widgets
Generate leads via the social chat widget and keep your audiences hooked with the answers they are looking for.
Communicate with your customers to expand your sales
Fuel your website by interacting with your website visitors from multiple social chats messengers, and boost your revenue!

Twitter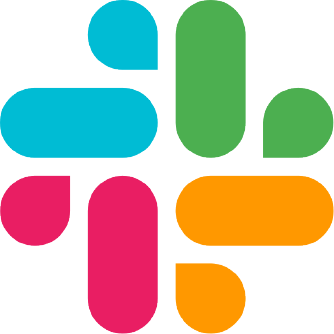 Slack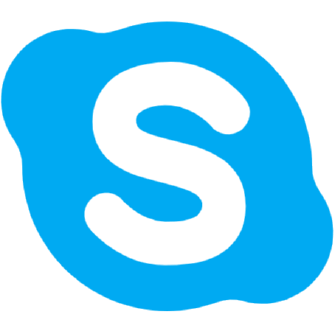 Skype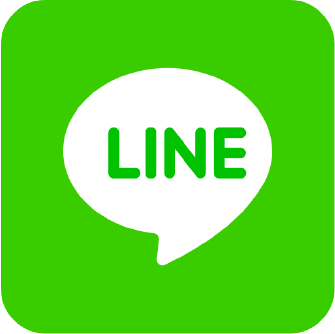 Line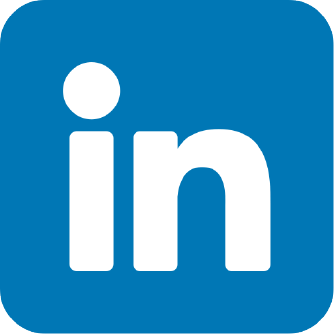 LinkedIn

Phone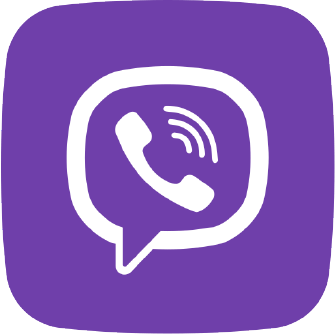 Viber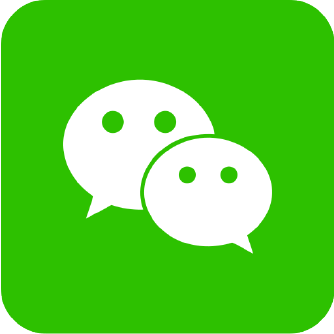 WeChat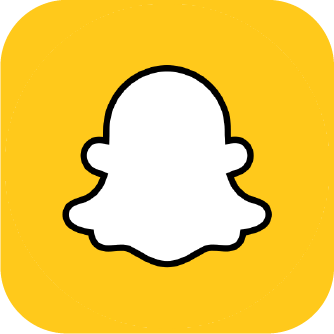 Snapchat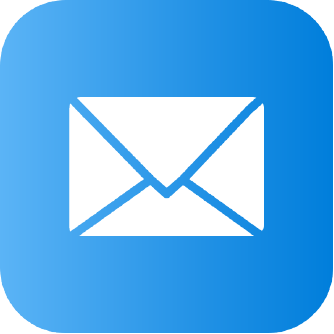 Email
Explore the most influential multi-purpose social media plugin
Communication is key. And that's why you need a balanced WordPress social chat widget to know your customers better.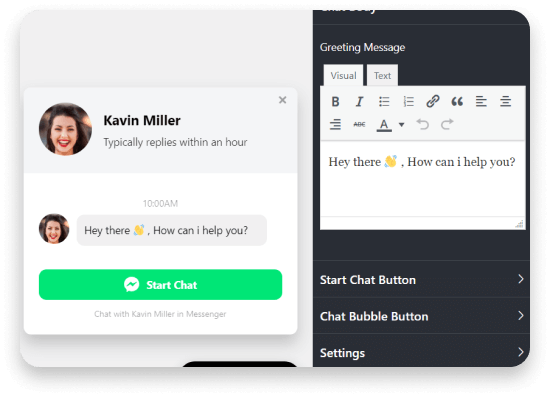 Multiple chat widgets
Communicate simultaneously from different platforms
WP Social Ninja is like a swiss knife for social chat. It lets you reach out to a larger community and uplift your conversion rate through multiple channels simultaneously.
Personalized chat widgets
Match your chat box to your brand
WP Social Ninja lets you customize your social chat widgets to suit your brand perfectly. And you'll have fun playing with the editor panel!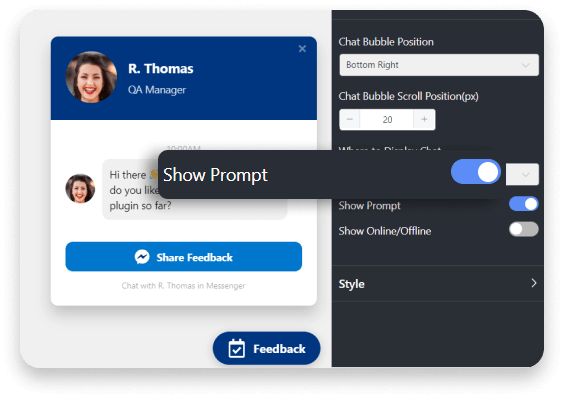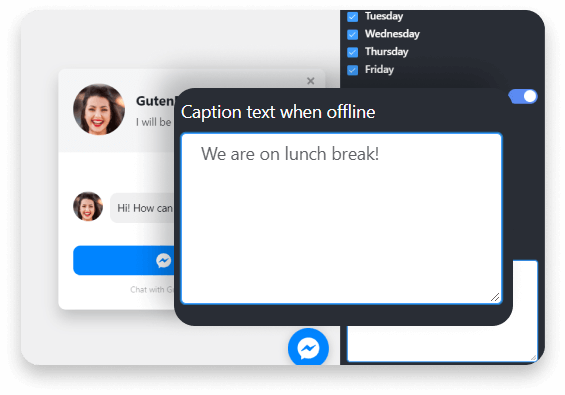 Show prompt
Pop up chat box anywhere
Remind your website visitors that you are just one click away. Enable your custom pop-up chat box to appear on any page of your website.
Schedule time
Set the time schedule when offline
Don't leave your customer wondering when your team is offline. Let your visitors know that you are offline now and when to catch up!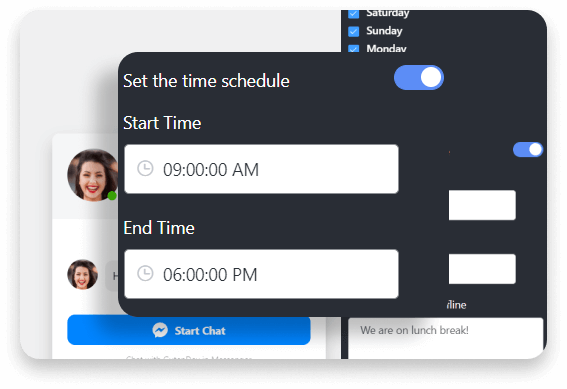 Manage all your socials from the same screen with WP Social Ninja
Manage your WordPress site with advanced features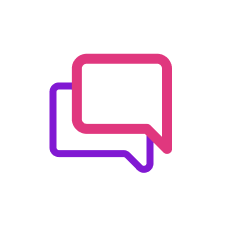 Template Types
Decorate your social chat widgets with multiple stylish template types to suit your brand with WP Social Ninja.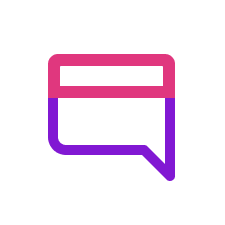 Chat Header
Have full control of your chat box by adjusting your caption, profile/page name, picture, and logo on your site.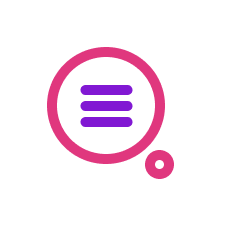 Chat Body
WP Social Ninja lets you set your own customized greeting messages for the website visitors and connect more.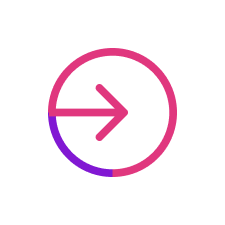 Start Chat Button
Personalize your chat widgets' smallest details, such as adjusting the display chat icon and chat button text.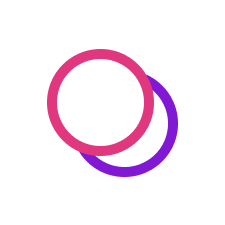 Chat Bubble Button & Position
Set your customized bubble text with various bubble icons. And change the position to any corner of your site.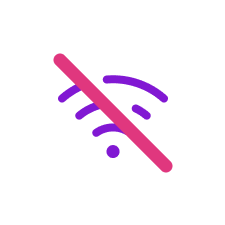 Waiting Text When Offline
WP Social Ninja welcomes your website audiences even when you are offline with the preset caption text.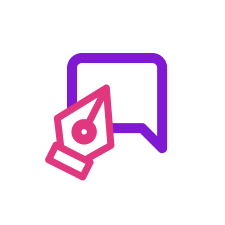 Chat box Style
Decorate your chat box from a variety of styling options and make it match your brand's style and color.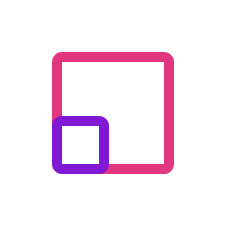 Where To Display Chat
Pick the spot on your page where you'd like to offer the chat option or hide the chat box from specific pages on your site.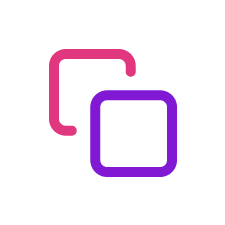 On-Page Chat Widgets
Now connect with your audiences on any page or a specific page on your website to get in touch instantly.
Engage with the website visitors through social chats in 3 simple steps
Give your WordPress website a kickstart with instant chat and convert visitors into customers in minutes!
Invest wisely and be smart
WP Social Ninja offers you Social Chat Widgets and Social Reviews along with Social Feeds. An all-in-one solution for your website.
The
social super-tool

that won't break your bank
Need some social proof?
Gain trusts through social reviews to achieve your goal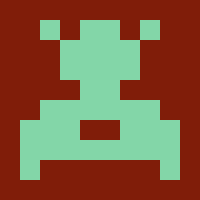 kdoussaint

Amazing
This is the one I was looking for years, so easy, so smart and efficient, you can import a lot of reviews from differents platforms (Google, Facebook etc..) in one or separate templates on a so easy way ! You can import and sync social networks flows too in a GPDR compliant way so it is almost perfect ! Thanks to the dev team and support wich are totally awesome and "Bravo" !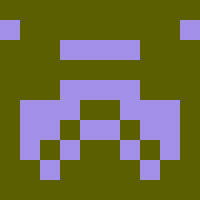 sbeffa79

Great plugin
the best plugin on the market, and I say it after trying them all!Quick and prepared assistance.Highly recommended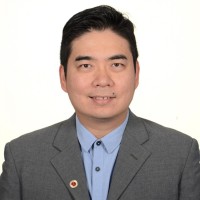 Leokoo

Definitely among the best
I've been looking for a social review plugin for sometime when WP Social Ninja was launched. Thank you, WP Manage Ninja for the amazing plugin!
Social Chat FAQ
Top questions you need to ask before buying WP Social Ninja
This is not just a chat widget plugin; it's your reviews and feeds solution too!