Thrive with 100% responsive YouTube feeds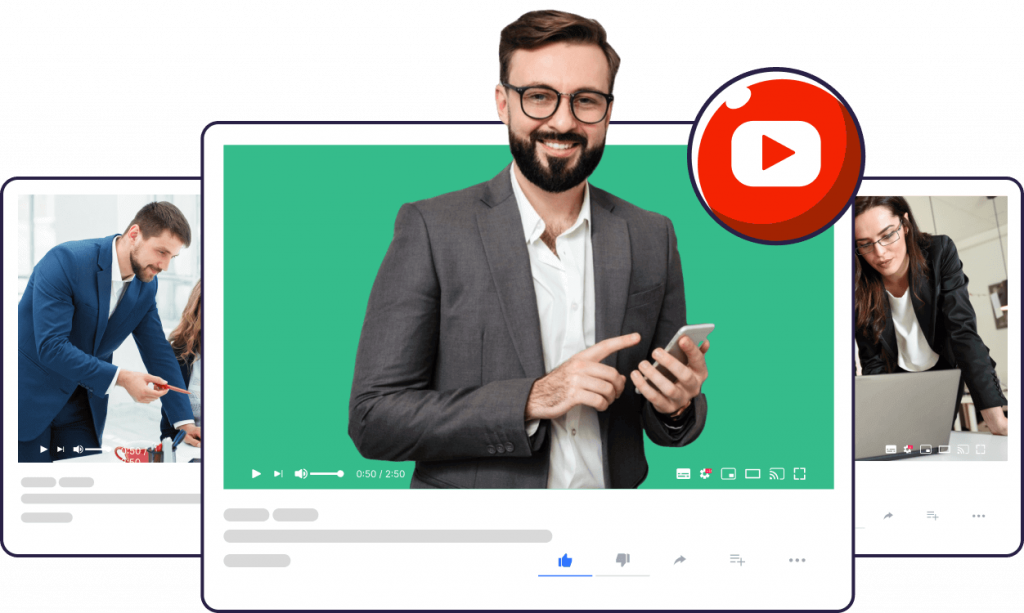 Build better
YouTube

feeds to skyrocket your sales
Exhibit the best about your brand's individuality through YouTube. And increase brand engagement to expand the profit!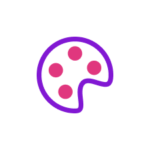 Show off your creativity
Display YouTube feeds better. Make the videos eye-catching to connect with the users. Also, give an insight into your brand to target a larger audience.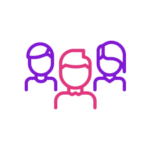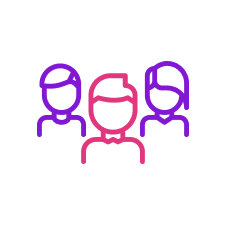 Get more subscribers
Increase your YouTube subscriber by fetching YouTube feeds on your website. Moreover, videos allow you to showcase your business vividly.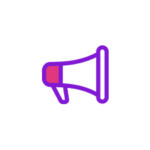 Promote your brand awareness
Diversify your YouTube channel reach through YouTube feeds. Also, expand the product awareness & reputation among potential customers.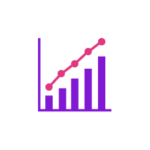 Uplift conversion rate
Boost your website's conversion rate through your YouTube feeds. Moreover, reach out to bigger audiences and interact with them more.
Manage all your socials from the same screen with WP Social Ninja
Responsive no-code YouTube Feeds
Show off your YouTube feeds on your website with the most versatile editor panel in seconds!
NUMBER OF VIDEOS TO DISPLAY
Multiple YouTube feeds without any limitations
Fetch unlimited videos from different YouTube channels, Playlist, Search terms, Specific videos, & Live streams. Display it on the same or different pages & customize it to match your brand.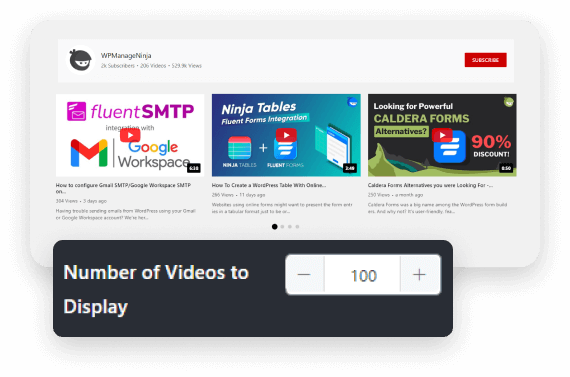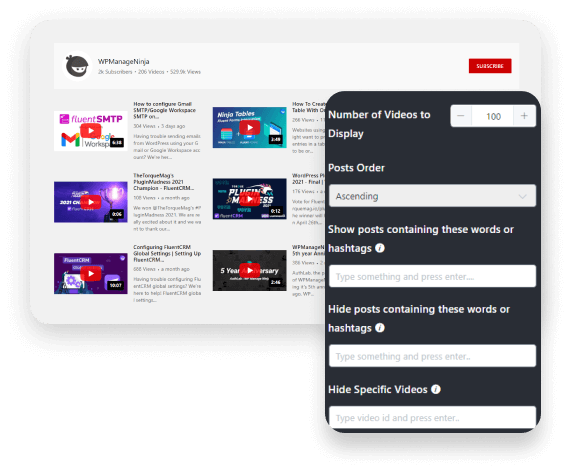 Detailed editor panel
Stand out with deep customization features
WP Social Ninja allows you to decorate your website the way you want. Moreover, give your YouTube feeds a brightening look with tons of built-in stylish customization options.
Feed cache time
Experience a lightweight website
WP Social Ninja lets you cache the data it receives from YouTube to speed up the website. And it also minimizes the requests to reduce feed loading time.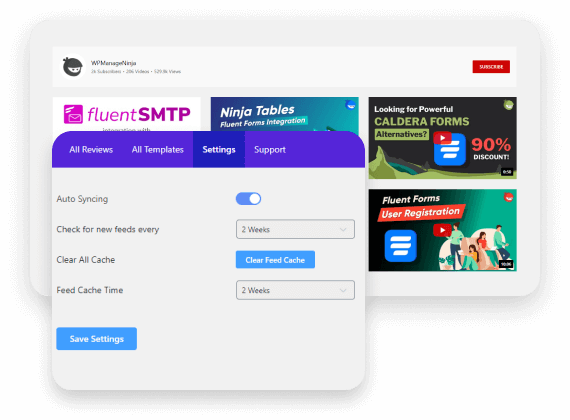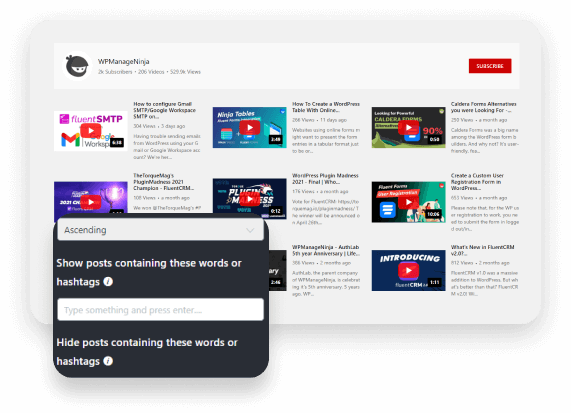 Real-time updates
Latest feeds update automatically
You can update your YouTube feeds with auto-syncing features. Fetch your YouTube feeds automatically. Moreover, display the latest videos on your website.
YouTube feeds advanced features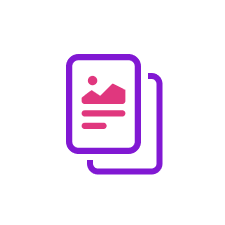 Numbers Of Posts To Display
Adjust your YouTube feeds and select the numbers of posts to display as much as you want on your website.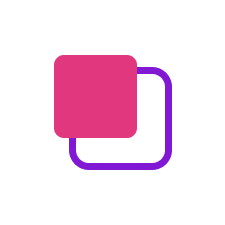 Popup Settings
With various settings for your brand, turn on the Popup settings button to display an organized website.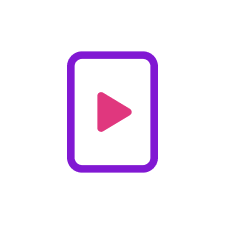 Play Mode
Use our Play Mode feature with various designs to display YouTube feeds just how you want them on your site.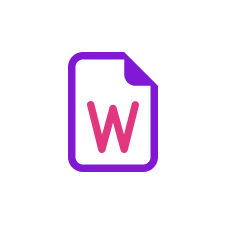 Trim Title Words
You may not want to display the full content on your site, WP Social Ninja allows you to trim your caption words and adjust the posts.
Channel Logo/Name
With the full authority, show/hide Channel Logo/Name on your YouTube feeds to add more value to your brand.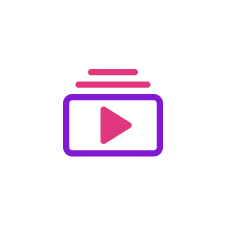 Title/ Views Counter/ Date
Control your Title/ Views Counter/ Date with WP Social Ninja to present your website the way you want it.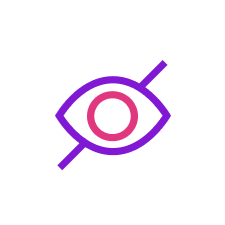 Show/Hide Posts With Exact Words
With 100% customizable YouTube feeds, we've added search terms/hashtags to show/hide posts on your site.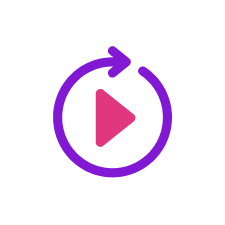 Autoplay & Video Loop
Pick whatever mode you want from video autoplay at the same time video loop feature on your website.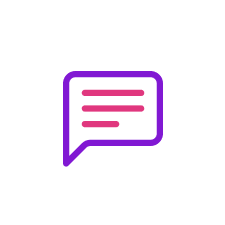 Description & Comments
Show or hide Descriptions & Comments on your website and give a stunning outlook with WP Social Ninja.
Fetch YouTube feeds in 3 simple steps without any coding!
Create the most organized YouTube feeds from a panel with plenty of built-in customization settings
The
social super-tool

that won't break your bank
All the features you need to build a solid social media presence
Invest wisely
WP Social Ninja offers you Social Feeds and Social Chat along with Social Reviews. An all-in-one solution for your website to take away your social media burden.
YouTube FAQ
Top questions you need to ask before buying WP Social Ninja
Reinforce your YouTube feed with WP Social Ninja to get the best exposure for your brand