Connect immediately with your visitor with WP Social Ninja
Render the most desired and uninterrupted chatting platform for website visitors to instantly get along with you.
The break-through customer communication tool
Engage your customers through personalized messaging services and build a great bond in seconds!
Personalized chat widgets
Match your chat widget to your brand
Playing with the editor panel is a fun task to do. And WP Social Ninja lets you exhibit your social chat widget that suits your brand perfectly.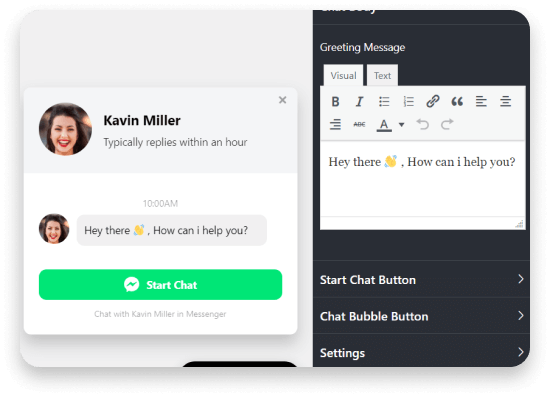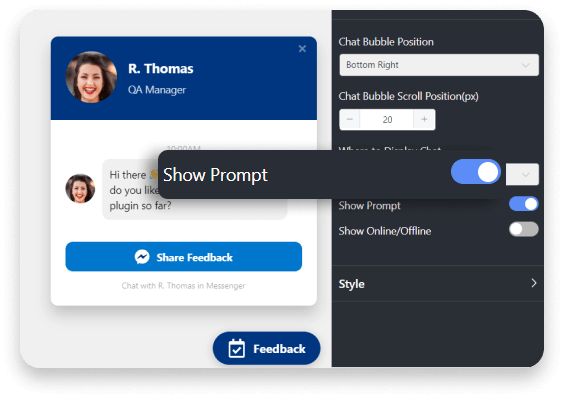 Show prompt
Pop up chat widget anywhere
Remind your website visitors that you're just one click away to communicate. Enable your custom pop up chat on any page to get in touch.
Schedule time
Set the time schedule when offline
Sometimes your team is in offline mode, but you don't want your customers to feel unsure. Let your visitors know that you are offline now and when to catch up!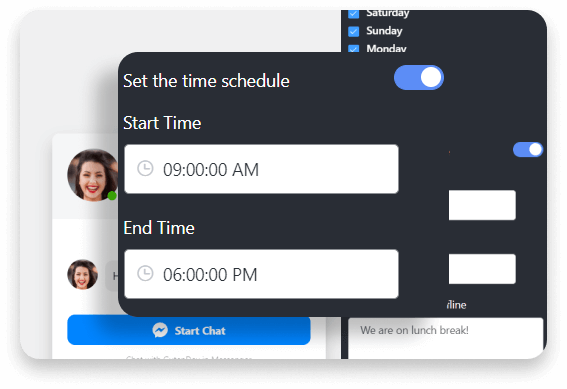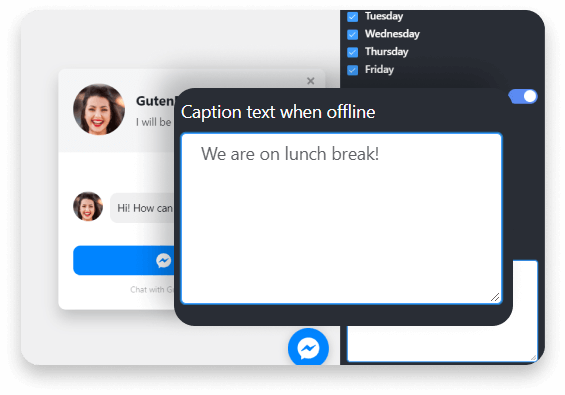 Customized caption text
Set your own custom-made texts
WP Social Ninja lets you personalize each and every text and caption on your site. So you can connect with the visitors on your website, even if you are offline.
No-code Messenger chat widget configuration in 3 simple steps!
Make the most stylish Messenger chat widget with a detailed built-in customization settings panel
The
social super-tool

that won't break your bank
Invest wisely
WP Social Ninja offers you Social Chat Widgets and Social Feeds along with Social Reviews. An all-in-one solution for your website to take away your social media burden.
Messenger FAQ
Top questions that you ask before buying WP Social Ninja
Get in touch with your users with Messenger chat
to skyrocket sales and the brand reputation!