10 FOMO Marketing Examples: Winning Strategies to Boost Sales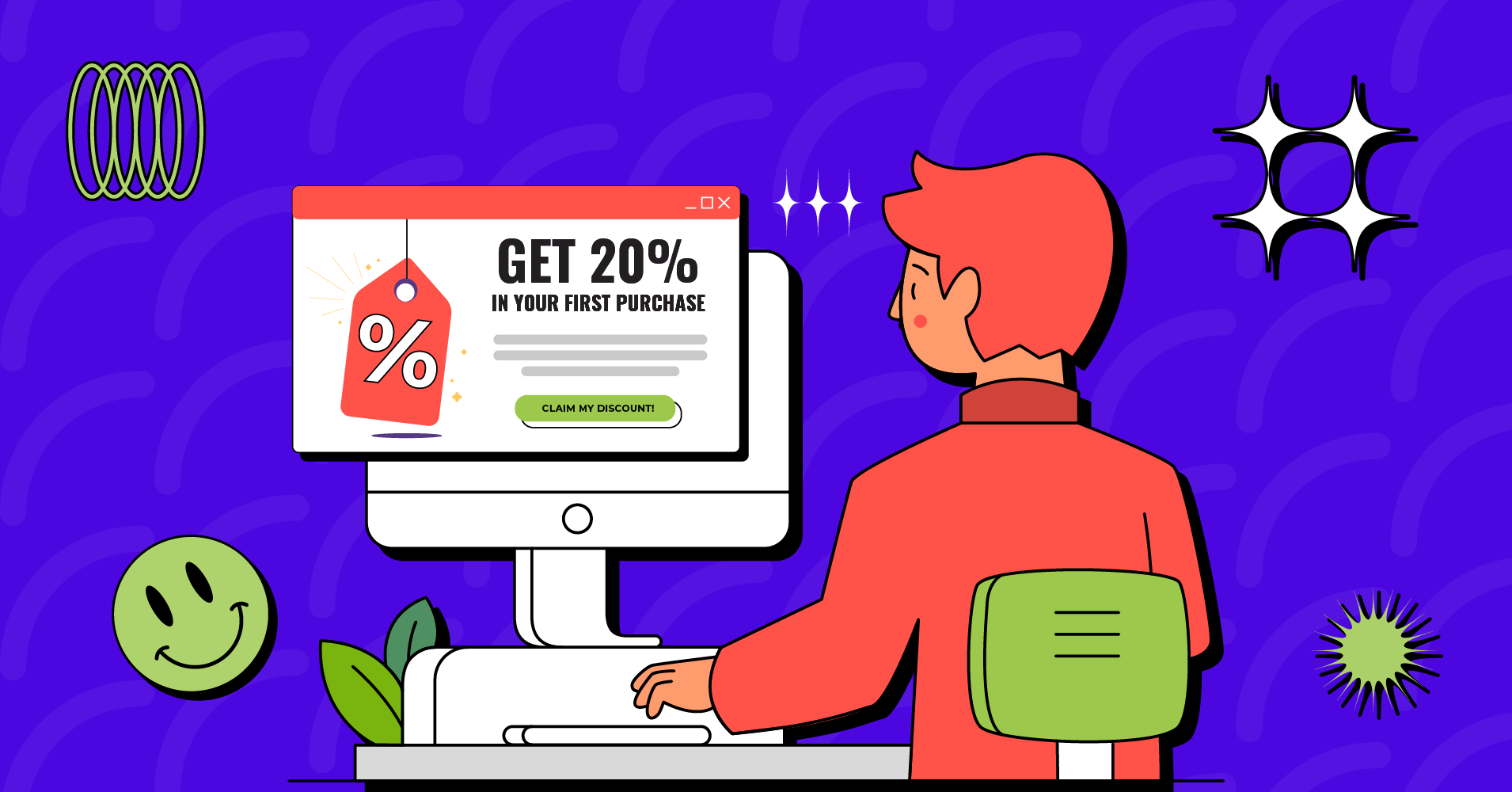 Have you ever skipped your sleep to scroll on Instagram just to see how your friends are partying? And on top of it, rolling out full of anxiety because you are missing all of the fun. If you've been there, that's the best FOMO marketing example anyone could ever give!
FOMO is the most common human psychology where we constantly share a feeling of missing out on all the amazing opportunities and want to grab all of them. Today, marketers trigger that emotion, make potential customers worry about being left behind, and drive more sales.
You can also leverage FOMO marketing in your regular marketing activities as well as on special days to double your sales. In this article, we will delve deeper into details of Fomo examples but before that what is FOMO marketing? Let's find out!
What is FOMO marketing?
The term Fear Of Missing Out or FOMO has become hugely popular in recent years. However, it has always been a part of people's lives. And social media has the game changer that stimulates the FOMO fever and makes you take action immediately.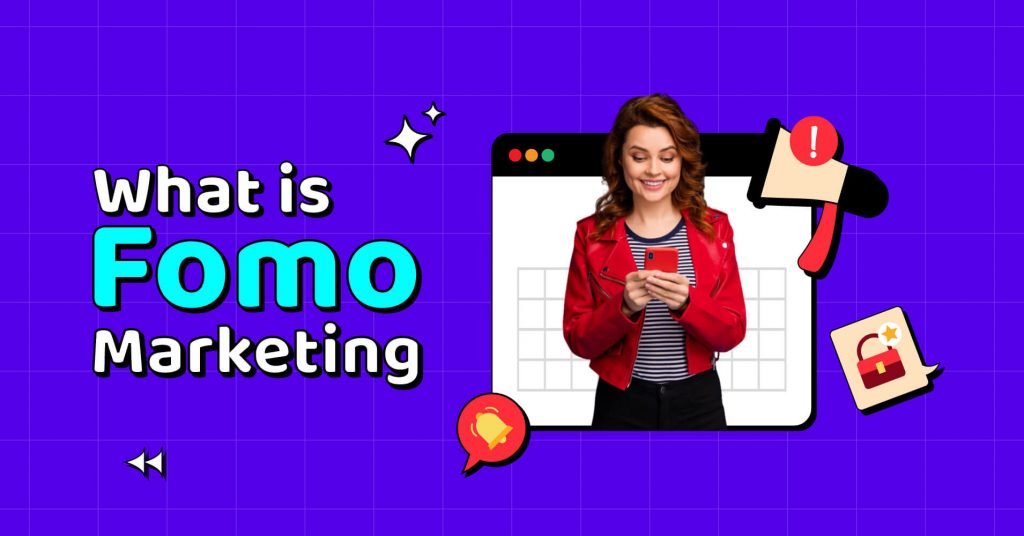 Do you know?
60% of millennials experience FOMO and make reactive purchases within 24 hours
User reviews are such powerful tools for creating FOMO that consumers trust reviews 12 times more than product descriptions and sales copies
Among FOMO-creating social channels, Facebook builds 72%, followed by Instagram at 14%, Twitter at 11%, and Pinterest at 8% (Source: Finance Online)
In simple words, FOMO marketing is a marketing strategy where companies market products wrapped with urgency and fear of regret. So the consumers end up making impulsive decisions to buy the products in most cases.
Human tendency is to avoid risks at any cost so the FOMO marketing strategy is extremely effective. In fact, you buy products that are not required in normal situations or even if you don't need them immediately. Fomo marketing is also excellent to create panic among buyers to create sales urgency.
What are some examples of FOMO?
Did you check out Valentine's day 50% savings offer? Have you subscribed for the early bird to get a discount? Are you aware of the summer sale coming up with up to 40% off? – These are often asked questions by our family and friends or just a random person from social media. And if your answer is No, you are already triggered by FOMO!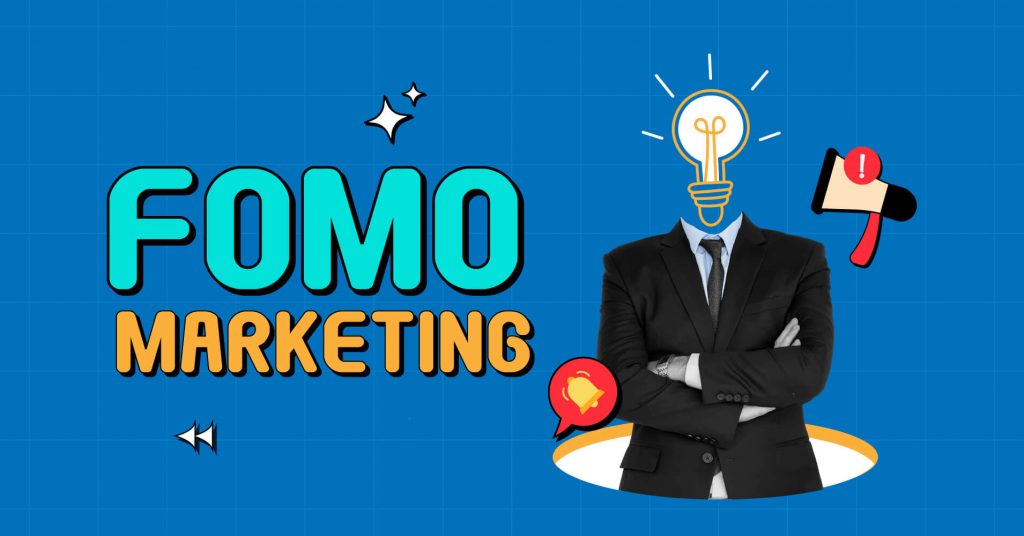 Let's check out some of the compelling FOMO marketing examples that brands are using to sell high.
Showcase user-generated content
User-generated content is a validation of other people's experience which we seek prior to purchasing anything. UGC is so powerful that it can make or break a brand. Humans are social animals and don't want to miss out on anything when others are saying good about something.
Social proof is the most used FOMO marketing example that activates the urge to grab the product right away. You can post and share testimonials on your social media from your existing customers. When potential customers read this feedback they will automatically rely on your brand and share their experience.
Set a time limit
Creating urgency in your marketing is setting a deadline that needs to take action. Limited-time offers are great for driving FOMO and making the sale happen. So if you are planning to implement FOMO marketing strategies limited time offers can open up your customer's wallet to redeem the special offer in a short time span.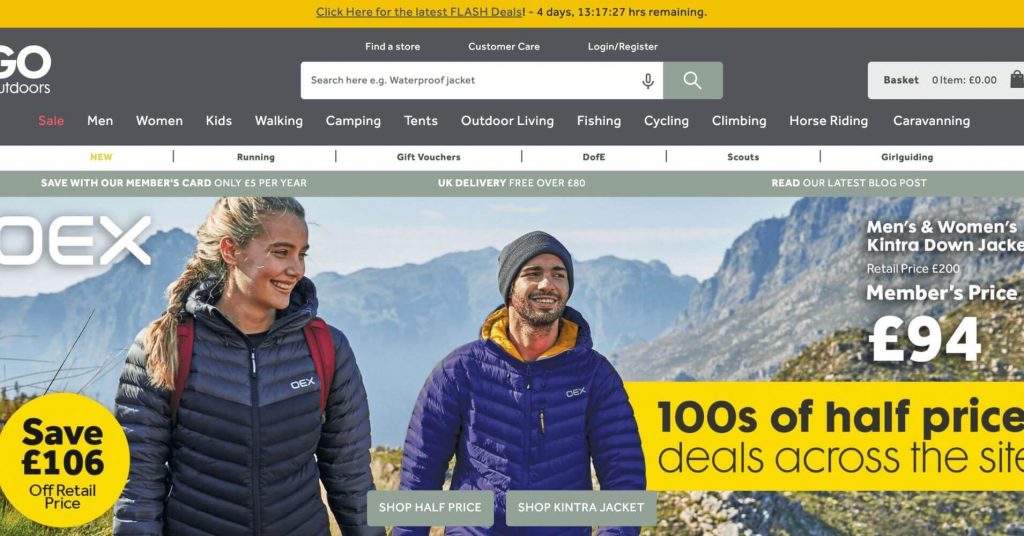 This specific time limit works because brands encourage people to rush shopping. This is a perfect FOMO marketing example to take the advantage of special deals that marketers want to run. If you are planning to implement a limited-time offer, make sure you stand out with your copy and state clearly the countdown.
Show how many people are buying
If you want to trigger Fear of missing out, FOMO advertising examples are a good way to start. Show how many people are buying your product and what they have to say about your brand. For example, some potential customers are up for your products, have spent time on your site, and have done their homework. But they are yet to be convinced and need an extra push to lean on your product.
In that situation, if you notify them people are purchasing from you! Give some more motivation by giving them some data about the numbers of people. This legit information is something we all need before we purchase to be on the safe side.
Limit free shipping
We all love free shipping, don't we?
According to Forbes, 77% of people have abandoned a purchase for not offering a free shipping option. On the other hand, 84% of consumers say they have specifically made a purchase because of free shipping, and claim they always increase the order size if they can avail of free shipping.
Moreover, offering limited-time free shipping instigates the FOMO and people feel pressure if they don't hit the Buy Now button. Specifically, if there's a particular deadline, people feel more inclined and somehow manage to buy within the time frame.
Early bird offers
Giving discounts to the first few customers is a great tactic to entice people. It makes people grab or purchase the early bird offer to get the extra discount. And you can make this early bird offer more appealing by setting a limit to the first few customers or limited duration.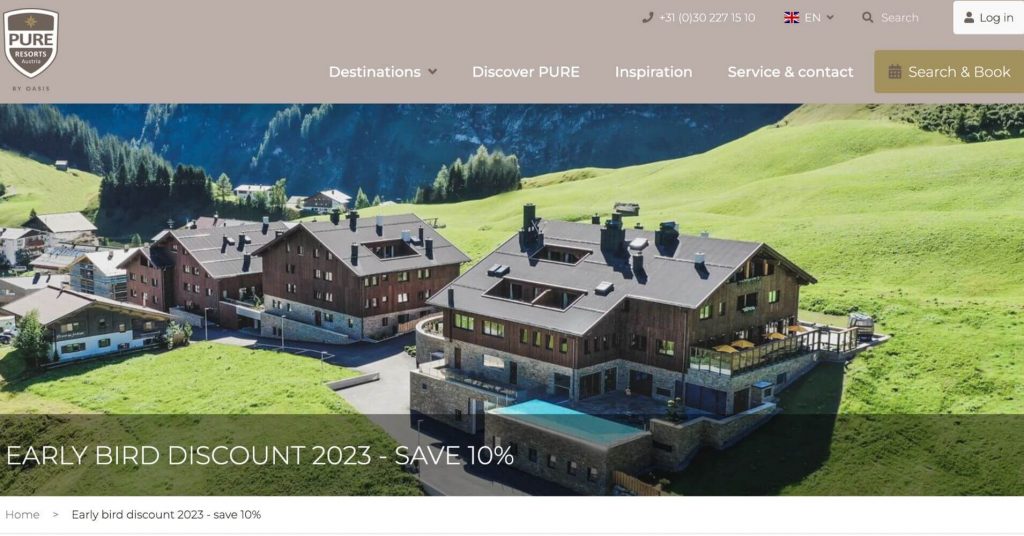 This FOMO marketing example is commonly used by almost all brands when they launch a new product, want to create awareness, and promote brand value. People stay in line or keep browsing to get a special early bird discount.
Create FOMO on social platforms
No matter what business you are in or the size of the business, social media presence is the inevitable marketing strategy today. To leverage FOMO on social channels you can use different social platforms. First, you need to address which social site is suitable for your business and then encourage people to follow the specific site for all the latest updates.
This is a smart way to increase followers on your social media along with growing FOMO on their minds. Many big brands use this technique to engage with their users and offer discounts to specific platforms or apps.
Send emails to increase FOMO
Do you know every $1 you spend on your email marketing, you can expect an average return of $40? (Source: Oberlo) So while you look for the best FOMO marketing examples, you better consider email marketing to keep your business moving.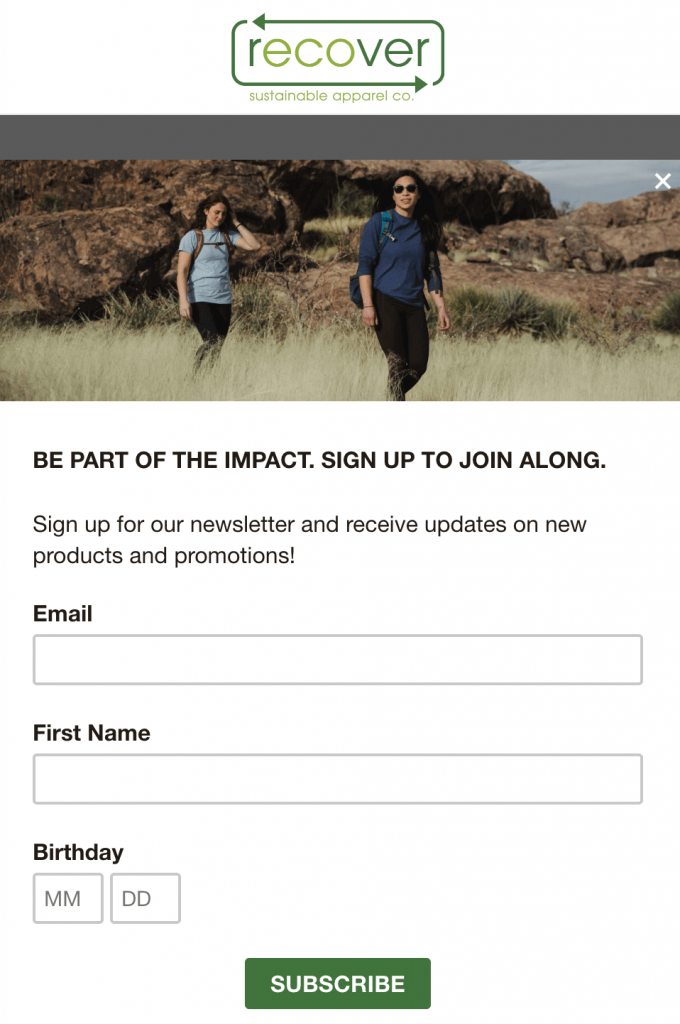 There are a thousand ways to boost your business with email marketing. You have to be careful to pick the right strategy to create FOMO marketing that actually turns leads into customers. For example,
Tell them about the exclusive deal that is going on
Let subscribers know the offers end soon
Remind them about the limited stock offer
Send them early bird discounts
Moreover, you can also use FOMO marketing for retargeting your onsite customers, sending them product updates, and improvements to maximize the fear of missing out on strategies.
Notification Popups
Notification Popup is another FOMO-building technique that is extremely efficient to create an urge for impulse shopping. You can set up your best reviews in your popup and showcase how people are happy while buying from your brand.
This kind of information is highly engaging and triggers directly their buying intention. This FOMO marketing example is effective in improving the grab visitors' attention, showing off the brand, and increasing the conversion rate.
Moreover, you can utilize the advanced feature to custom texts, adjust the popup position, set up delay, select the device, and more.
Show left numbers
If you know a product is running out and you have a limited amount of time to grab it, that's an insane FOMO fever that brands could create. Especially highlighting a product to make a connection with the potential customer and then slowly showing the limited left numbers can make a huge difference.
Moreover, the scarcity shows how popular the product is without even a sales pitch. For example, Airbnb has some unique ways that can be followed by other brands if you are looking for FOMO marketing examples.
This message gives the users a sense of urgency to take action immediately.
Let your content expire
Content that is meant to be expired can catch better users' attention. Snapchat, Facebook, and Instagram Stories disappear after some time create a special FOMO in users' minds. So it is proved that not all the content should contain forever.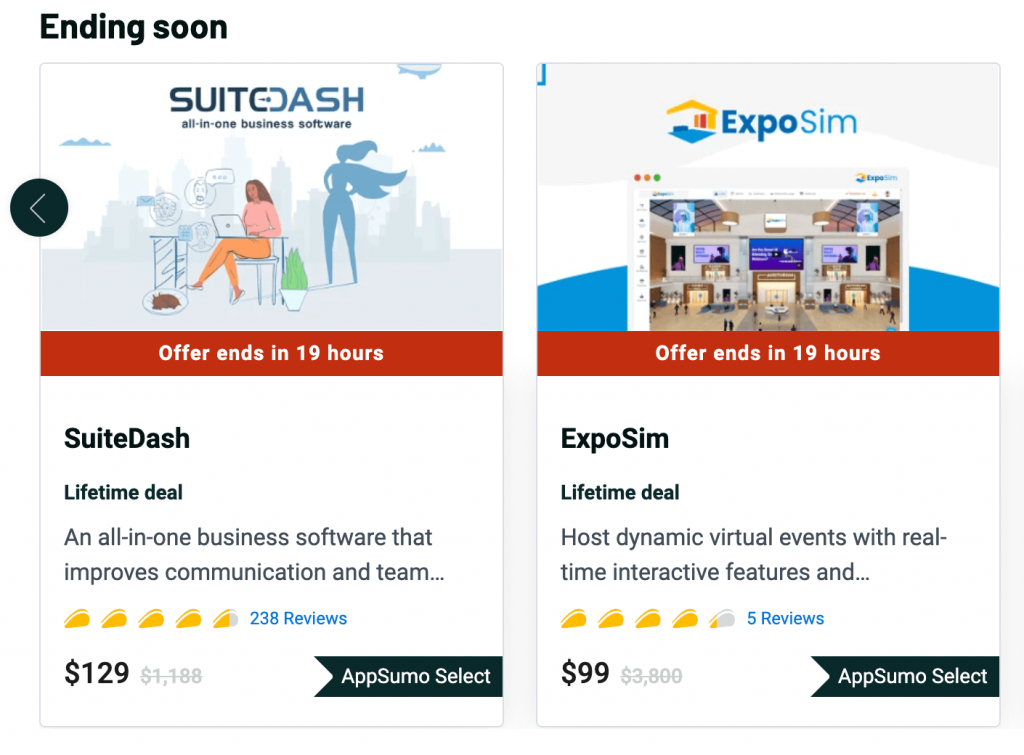 Moreover, announcing the content expiration date has a special impact on consumers' minds. And in case of missed opportunities, you can create better FOMO and make them aware of upcoming surprises!
FOMO marketing examples
Fomo marketing has proved to be the most effective marketing strategy in terms of increasing conversions and improving sales. In this article, we have discussed the ten most popular FOMO marketing examples that could change your game plan.
To take one step forward you can use an all-in-one social tool WP Social Ninja to make the best use of your social media platforms. With WP Social Ninja you can do so much that five separate plugins can be replaced with this multi-purpose tool.
Showcase your social reviews
Display social feeds
Use notification popup
Add powerful testimonials
Connect with social chat widgets
That's all for today. Check out our socials and follow WP Social Ninja on Facebook, Twitter, YouTube, and LinkedIn to stay updated.
Frequently Asked Question
What are some examples of FOMO?
FOMO marketing is triggering a potential customer's time-sensitive desire and appeals to them to make sales. Some examples of FOMO are spending money without thinning, buying unnecessary stuff for frivolous purposes, and checking social platforms to get the best deal.
What is the best example of FOMO marketing?
Some best FOMO marketing examples are displaying user reviews, showing people are buying, showcasing stock numbers, and highlighting missed opportunities in emails.
What is FOMO marketing strategy?
Fomo marketing is the new most popular marketing strategy brands are using to target potential customers' impulse purchases. This fear of missing out leverages anxiety-ridden actions right away rather than waiting for it.
How do I create a FOMO ad?
FOMO marketing is an often-used marketing technique that brands use to increase their sales. You can create FOMO ad by creating urgency, scarcity, exclusivity, and hype. Moreover, you can offer early birds, free shipping, and showcase social proof for FOMO marketing. These FOMO advertising examples are really effective.