Google Business Profile | How to Manage Business on Google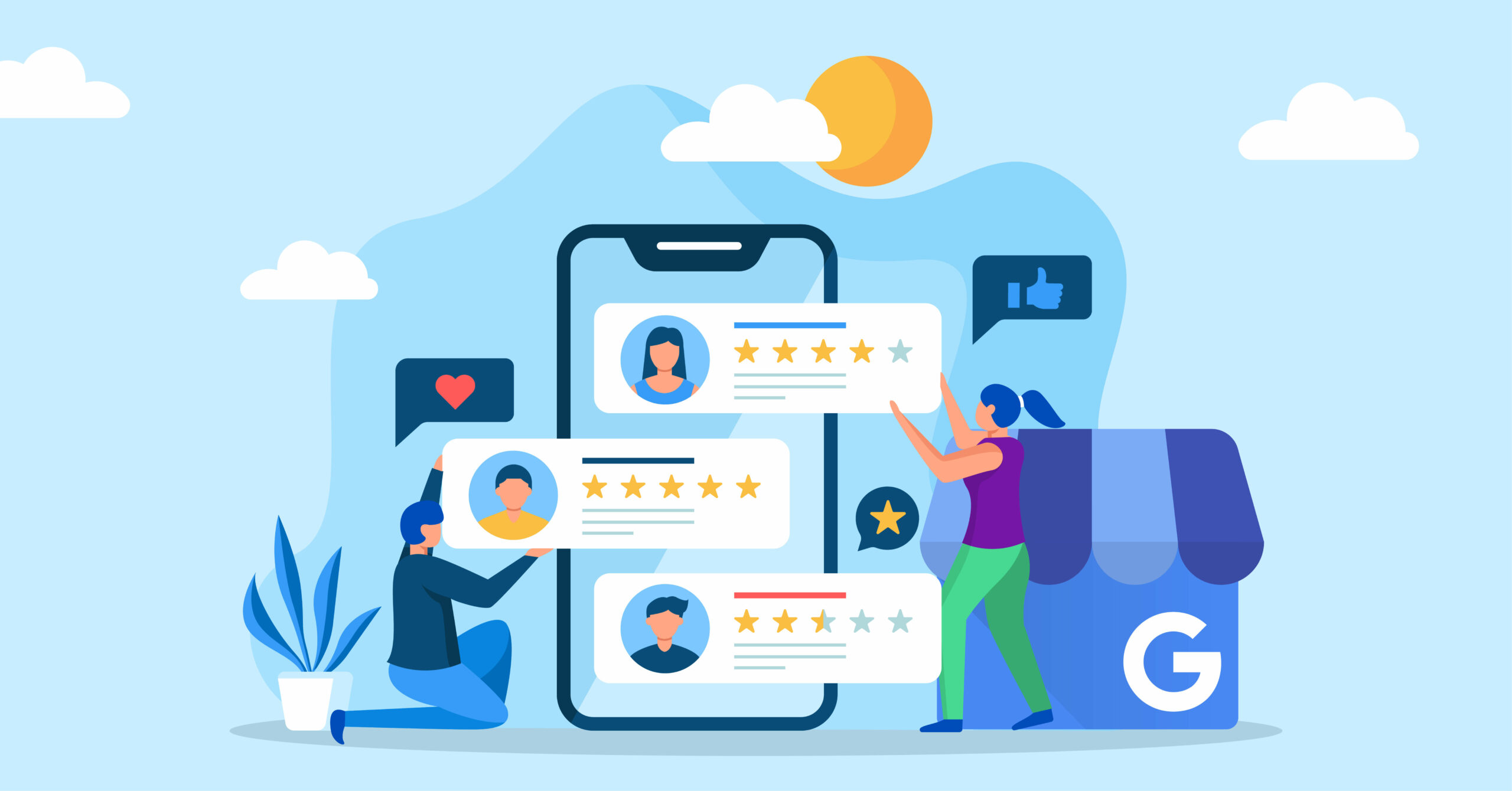 Google Business Profile is the most acceptable tool for local businesses to enhance their online existence, contact potential customers, and continue the touch with unexplored customers.
Forming this free profile is an excellent way to improve your visibility across Google services. Your Google Business Profile information may appear in Google Search, Google Shopping, and Google Maps.
That's why people don't like to search for something online. They just Google it to find this specific information! Whenever you need a particular question or route direction, data exhibits that people love to attain any kind of information from Google search.
It is the most influential digital marketing means that uses the great adoption of Google Maps by shoppers when determining to use local assistance or products.
Here you can list your business which will help you gain more traffic. If you can manage my Google business page or profile with complete detailed information, you can improve your SEO issues and get massive traffic from the internet.
So in this blog post, we will maintain a way of all the most delinquent Google Business Profile updates. Moreover, convey to you more transparency on how you can operate this most influential and accessible tool.
What is Google Business Profile
Did you know that 76% of consumers look at online presence before physically visiting a business?
As an owner of a local business, you should confirm that your company appears on the screen when consumers search for local services. And that's why Google Business Profile is beneficial for all kinds of businesses.
It offers you a competitive advantage to manage your online presence and attract customers exploring your business on Google search and maps. A business profile on Google search looks like this.
Similarly, with a Google Business Profile, you'll be capable of sharing photos of your products or services, accessing and editing your business information like name, location, hours, and responding to reviews. Over time, this will deliver your business more good visibility and engagement.
Why you need a Google Business Profile
Google's business profile is necessary because you can excel in your local business in front of your customer base. Even you can build a good local presence in your specific business field. You can find the benefits of your business profile in 3 main categories, and there are:
Get discovered on Google and Google Maps
Like you are new in the town and looking for a computer shop near you. As you don't have any idea about the shop or the city at that moment, Google's Business Profile may assist you in picking a suitable alternative. If you search for the best computer shop near me, Google will help you locate the best Computer stores.
Moreover, your listing shows searchers where and how to visit your business. A Google Business Profile also enhances your local SEO. In more detail, a listing for a local business is more likely to arise when people search for the nearest business using Google Maps.
Control your online business information
Your Google My Business profile lets you manage and update your contact information, business hours, and other necessary details.
You can post updates to transfer that you have extended, temporarily closed, or fully reopened services. Google Business Profiles have solid local SEO, so the information you share will rank above third-party sites.
Build trust through user reviews
User reviews are a crucial feature of social proof and a significant way to build trust and credibility.
Google's rating system and space for user reviews let customers convey as much or as little information about their experience with your products or services as they like. All of it helps possible future customers to choose which shop to see and products to purchase.
It can be challenging to consider reviews on such a public platform, especially since you can't pick and choose which Google Business Profile reviews to share.
Google business profile new features
Google also introduced new features with these updates. The new features are:
Manage and verify your business profile directly on Google search and Google maps
Messaging done from Google search
Message read receipts can control in Google Search and Maps
Why Google Business Profile is necessary
Here you will find the top five reasons why a Google Business profile is necessary for your business:
Enhance your search ranking and the visibility of your small business
Improve your customer attention
Increase sales and traffic volume
Reach a broader customer
Specify your brand as a business lead
How to use Google Business Profile for marketing
Google is the world's most-visited website. Google's supremacy in the search engine market in the USA is even more impressive in search queries carried out on the mobile phone, with 95.43% of all mobile search queries operated by Google. On the other hand, 85.21% were on desktops and 90.86% on tablets.
So, using a Google Business Profile is essential to lure new customers to your business through Google search and Maps.
Let's cover the four significant ways you can use this Google Business Profile to make your profile on Google listing a better local marketing tool.
Update Business profile
There are numerous fields and options that you can fill out and select to update your Business Profile through the Business Account dashboard. After you create or claim and verify your Google Business Profile, you can revise details such as:
Business name
Business classification
Street address
Business description
Day-to-day hours of operation
Phone number
Website
Products
Amenities
Beginning date
Photos
Store code
Logo
Labels
Cover photo
Input information for as many of these sites that apply to your company. It offers Google and searchers as much information as possible about your business all in one place.
Display your product and service
If you sell your product or services, add updated products to your Google Profile. Suppose you like to input your product list into your Business Profile manually. You must open the dashboard, click Products in the left menu, and then click Get Started to add your first product.
Even you can display your business reviews by using the best all-in-one WordPress social media plugin WP Social Ninja and make them visible in front of your customer base by showing the best online reviews.
Add keywords to your profile
There are multiple tools available for finding the best keywords. So, using those, you can discover the most appropriate keywords people use to search for your business.
The main game is here; now, try to push them naturally into your business description. Remember that don't stuff keywords or irrelevant ones- this may hurt your search ranking.
Add special features and attributes
Special features are obtainable for Google business accounts, depending on your chosen category. If you have the hotel's business, you can display class ratings, highlights, check-in and out times, etc.
Even restaurants and bars can upload menus, photos of different and popular dishes. Moreover, healthcare providers can add health insurance details.
How to use Google Business Profile for SEO
As a local business owner, it would be best to have a Google Business profile id. But before that, you require to take steps to optimize your Profile to rank higher in local searches.
So the question is, how can you optimize your listing to achieve higher rankings for local searches or a chance to appear on the first page?
Here are the five Google Business Profile SEO strategies we recommend:
Verify Your business
Fill Out Your profile thoroughly
Make sure your profile information is valid
Select the most suitable types
Get better reviews
How to Use Google Business Profile to get more customers
If you still don't open a business profile to manage business on Google, then please go through these steps to make one.
Add your business to Google
You are first required to visit the Google Business Profile manager:
Now click on the "Manage now" button in the upper right corner and log in with your Google account. If you don't run a Google account, you'll require to create one.
But before that, make sure you put your business details; Google lets you utilize existing data and find your business online. In that case, you'll require to ask for access to edit the profile.
If you don't find your business, click "Add a business to Google."
Add name and category
Name is the primary identity of your business. So when you use it, make sure it's perfect and matches your business type. Then, select the type that most closely corresponds to your company. You'll be able to revise this later in your profile and add more categories.
Add business location
Google will question if your business has a physical Google places location; if you do, it's time to add it. You may be requested to put a pin on a map to validate the site.
To avoid customer confusion or problems with the verification method, ensure the address you deliver is accurate and exhaustive. Next, you should choose whether to provide deliveries or home and office visits. Also, you must answer a few more questions, which will vary depending on your preference.
Add contact information
The following crucial phase is to enclose the company's contact details. You'll provide your phone number, and you can also add your company's website. Review the box on this page if you still don't control a website.
Verify your business
These are three different alternatives you'll get to confirm your business:
By email
Through phone
By postcard
You'll get precise information about how each choice performs during the profile setup process. Please note that you can ignore this step and verify your profile later.
Add some other information for Google business profile id
The following actions should be short. There are some of the details you'll need to furnish next:
Business hours
Whether or not you want customers to message you directly
Business description
Photos
Once you've delivered all these details, you can continue optimizing your profile with unique videos, menus, product catalogs, etc. You can even manage your Google business profile logo.
Can Google Business Profile help local marketing?
Google Business Profile is a tool Google provides to help businesses and organizations address their online existence. Helping customers and companies alike, it helps customers uncover your business, permits interchange between the company and consumer, and lets businesses verify, edit, and update their details.
It's crucial for companies, especially local businesses, to focus on their Google Business Profile id listings—customers spend awareness of these listings and turn to them for essential information about a company. When operating a local business, it's essential to place time and endeavour into your Google Business Profile listing.
Overall, it's how many customers make their first dealings with your company and how people locate your address, phone number, and operation hours.
Success story
How did Google Business Profile id kick off a sneaker store's online sales?
Rio Holland said having Google Business Profile has advanced our credibility as a business, providing our customers' further peace when selecting us.
Goal
After forming its mark as the first women's-only sneaker shop in the UK, pam pam sought to beat the new space.
Its curated product selection filled what co-directors Rio Holland and Bethany Heggarty specified as a niche in the market: stylish yet practical activewear for women.
When this business formed to expand in 2015, the challenge was to take pam pam's remarkable vision online – with a bit of assistance from Google My Business.
Approach for Google business profile
Do you want to manage business on Google paces? Setting up a Google Business profile boosted the business's local ranking on Google, indicating shoppers could find pam pam by typing in key terms like 'trainers' and 'activewear.' 
With various product images on the listing, shoppers could instantly get a sneaker preview of the sneakers' style before clicking the website. Even for those who appreciated what they saw, a pin on Google Maps made it easy to find the store and try the shoes on for size.
Outcomes
Creating an online client ground beyond the Brick Lane shop has enabled special releases to sell out altogether – sometimes within minutes.
Meanwhile, a prominent Google profile boosts pam pam's global brand cognition, supporting its position in the market as a reputable business.
Now, pam pam's co-directors understand where to finance: its website, Google Ads, and the online shopping experience for its customers worldwide.
Wrap-up
Every company wants to expand its local space, visibility, and profitability using Google Business Profile.
As a free yet uncomplicated tool to operate, companies, small and large, can use Google Business Profile in their online marketing.
The benefits of Google Business Profile are extensive. Companies that take the time to optimize their profile are more likely to achieve more reach and sales from nearby customers. The capability of local marketing, especially local SEO, is the free exposure you gain.
Across the board, using Google Business Profile id as a tool for online marketing can reduce the cost of your online marketing allotments or help to promote results from it.