WP Social Ninja at WordCamp Kathmandu 2023: Recap & Highlights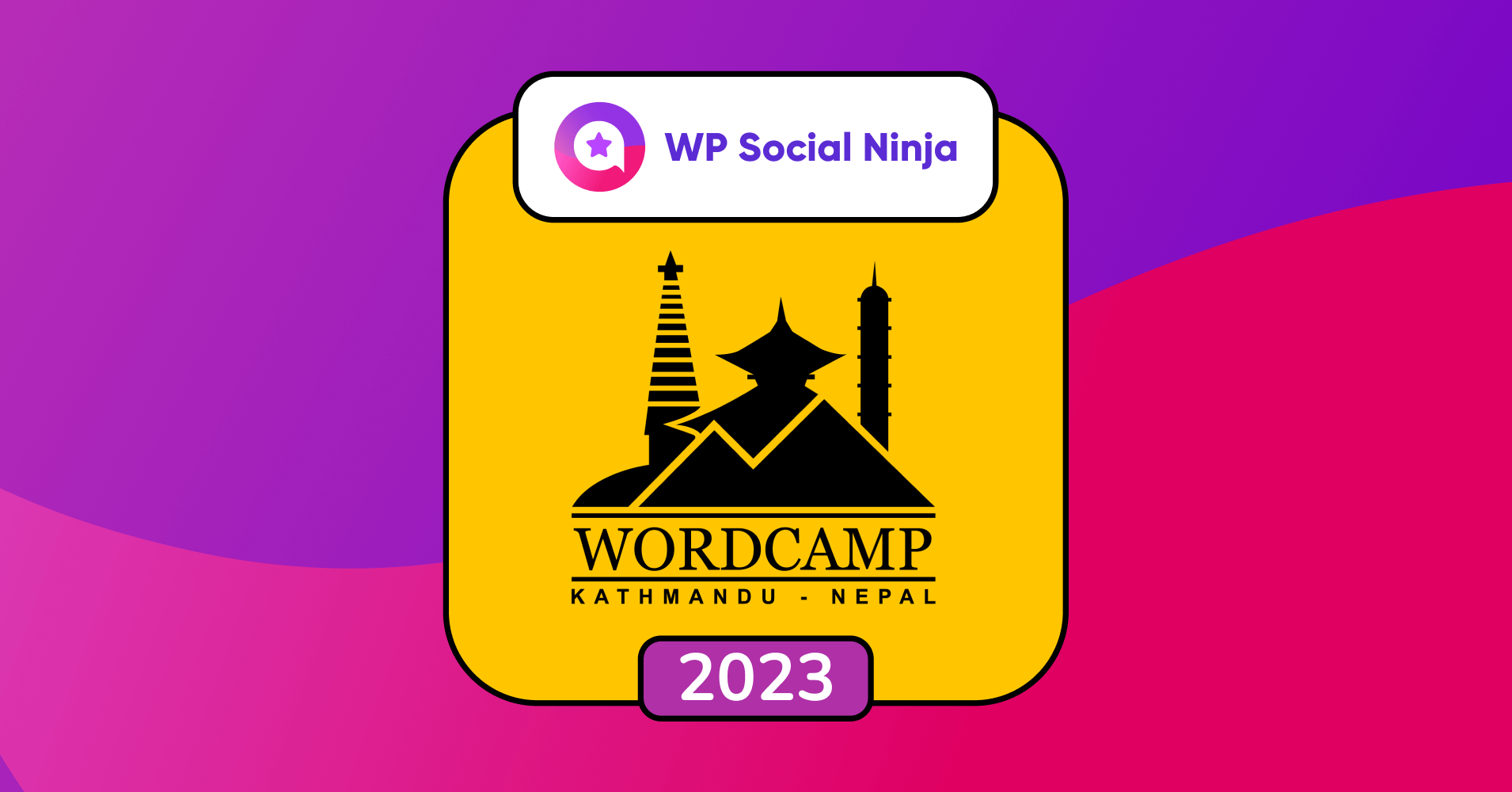 Hello, WordPressians! Hope you all are keeping well and being updated with WP Social Ninja. So, we've been keeping some incredible experiences under wraps for a while now.
If you've been following our blogs or using our plugin, we think this one is a good piece for you!
Well, team WP Social Ninja attended WordCamp Kathmandu 2023 and brought some amazing experiences to share with you. The great meet-up with one of the largest WordPress communities and the unforgettable moments we gathered with the team we are overly excited to share with you!
So here it starts;
WordCamp Kathmandu 2023
On the 8th and 9th of September, it was a two-day event hosted at Alice Receptions in Kathmandu, Nepal. The contributor day was on September 8th, and the conference day was on September 9th.
And our team, WP Social Ninja got the opportunity to attend, meet, and connect with WordPress enthusiasts from different communities. The exchanging of ideas and learning from each individual was something we were eagerly waiting for!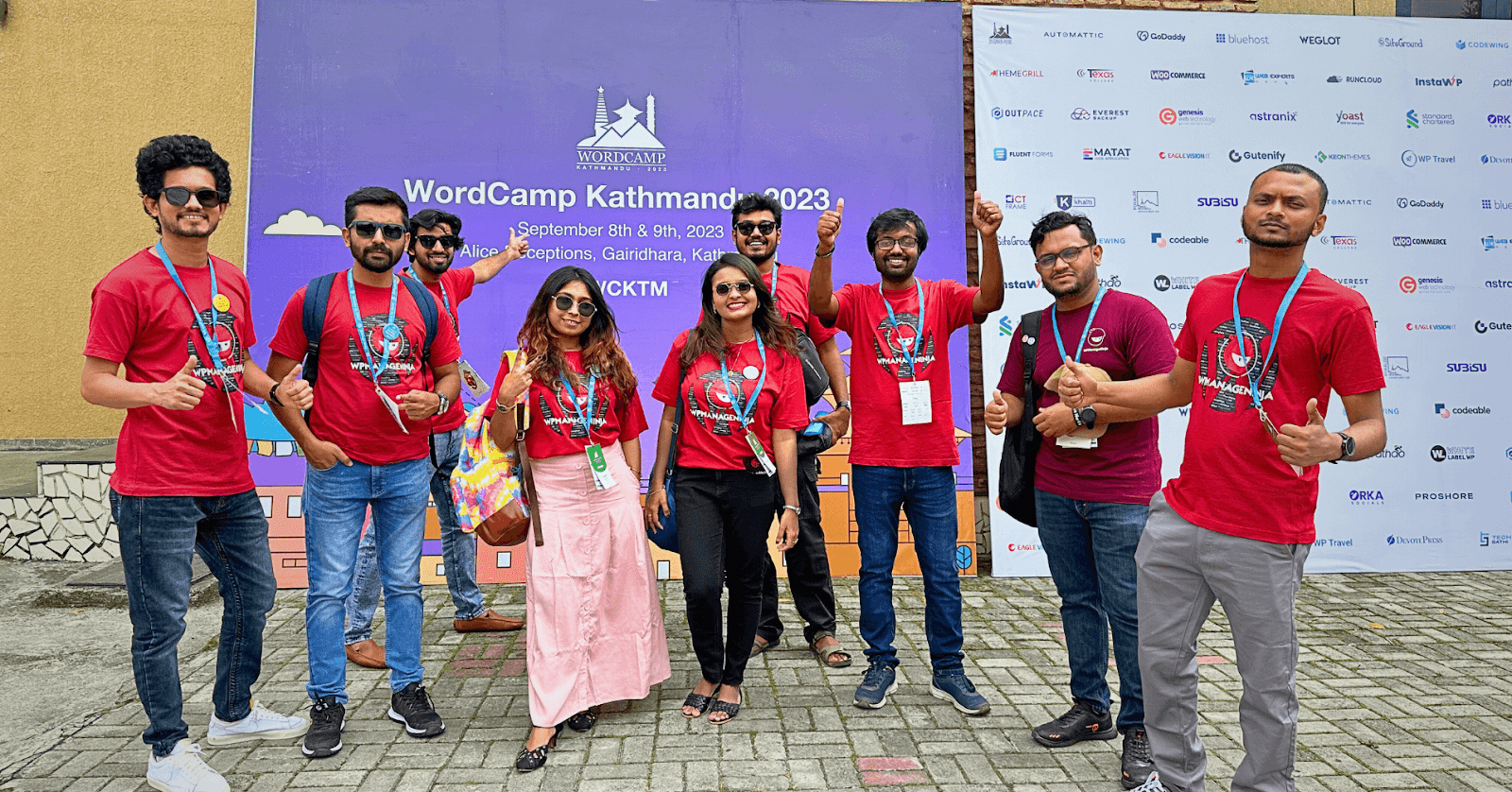 And how not to get excited? We got to meet the representatives of companies like Themegrill, GoDaddy, Bluehost, Weglot, InstaWP, and more.
Not only that, the event let us meet the speakers in-person like Anil Basnet, Eeda Rijal, Mina Tamang, Misha Rudrastyh, Nabin Jaiswal, and many giving speeches on different aspects of WordPress.
Apart from team WP Social Ninja, we also had a small gathering of ninjas from our other flagship products like Ninja Tables, Fluent CRM, Fluent Support, Paymattic, and most importantly, Fluent Forms. We had fun, had lots of chit-chats, ate meals together, and captured a lot of pictures!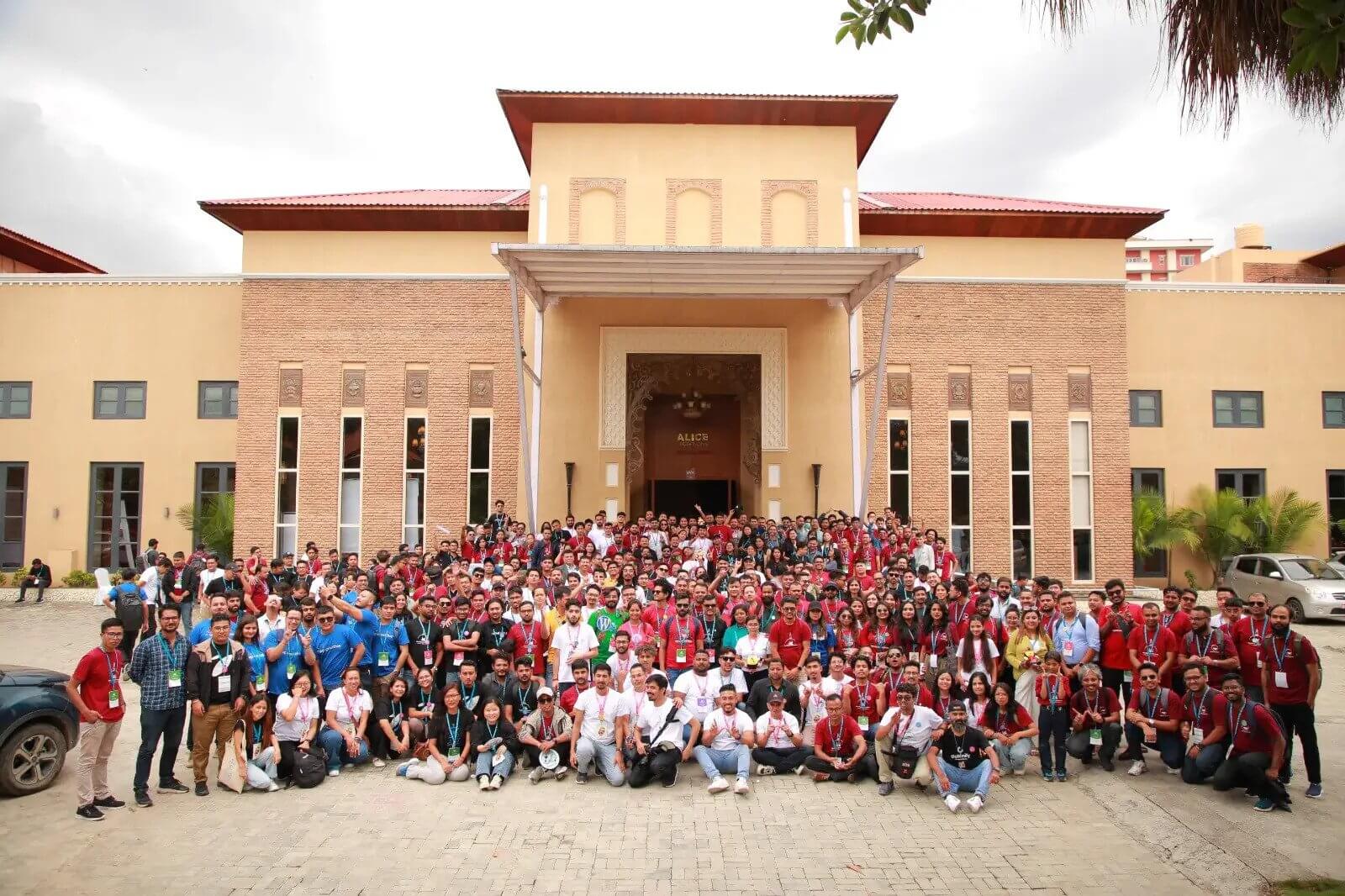 In-house speaker and after-party
The get-together not only offered us to listen to their valuable speech, but it also featured a speaker from one of our flagship products, Fluent Forms.
Our very own Anzuman Ara Chowdhury, senior marketing strategist, talked about the Trending solutions for conversion optimization and lead generation process and engaged the audience with her brilliant speech.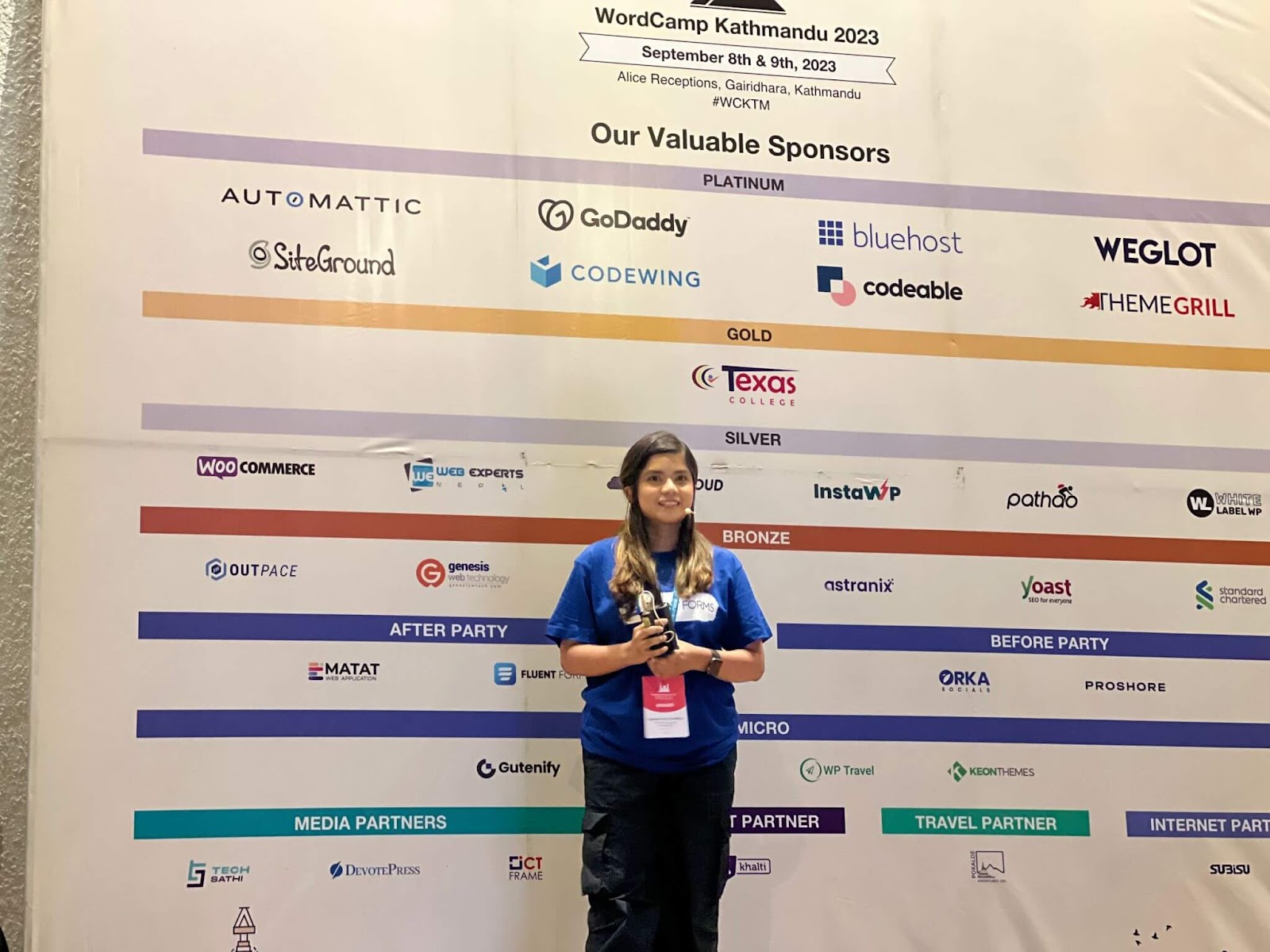 The day went well and full of enthusiasm; and it ended with a wrap-up gathering of all the members of WordCamp, including all the organizers, speakers, and attendees. The after-party was sponsored by Fluent Forms.
Roaming around with the team
Travelling is fun, and we never want to miss a single beat of it! Attending WordCamp Kathmandu was a big thing for us, and after the event, the team Ninjas decided, why not have some sightseeing in the land of beautiful Nepal?
As we had some time after the WordCamp event, and we had a full energetic team with us, so we together just stepped out of the venue and started to explore the beautiful Kathmandu city, the Thamel, local foods, historical places, and the mountains view!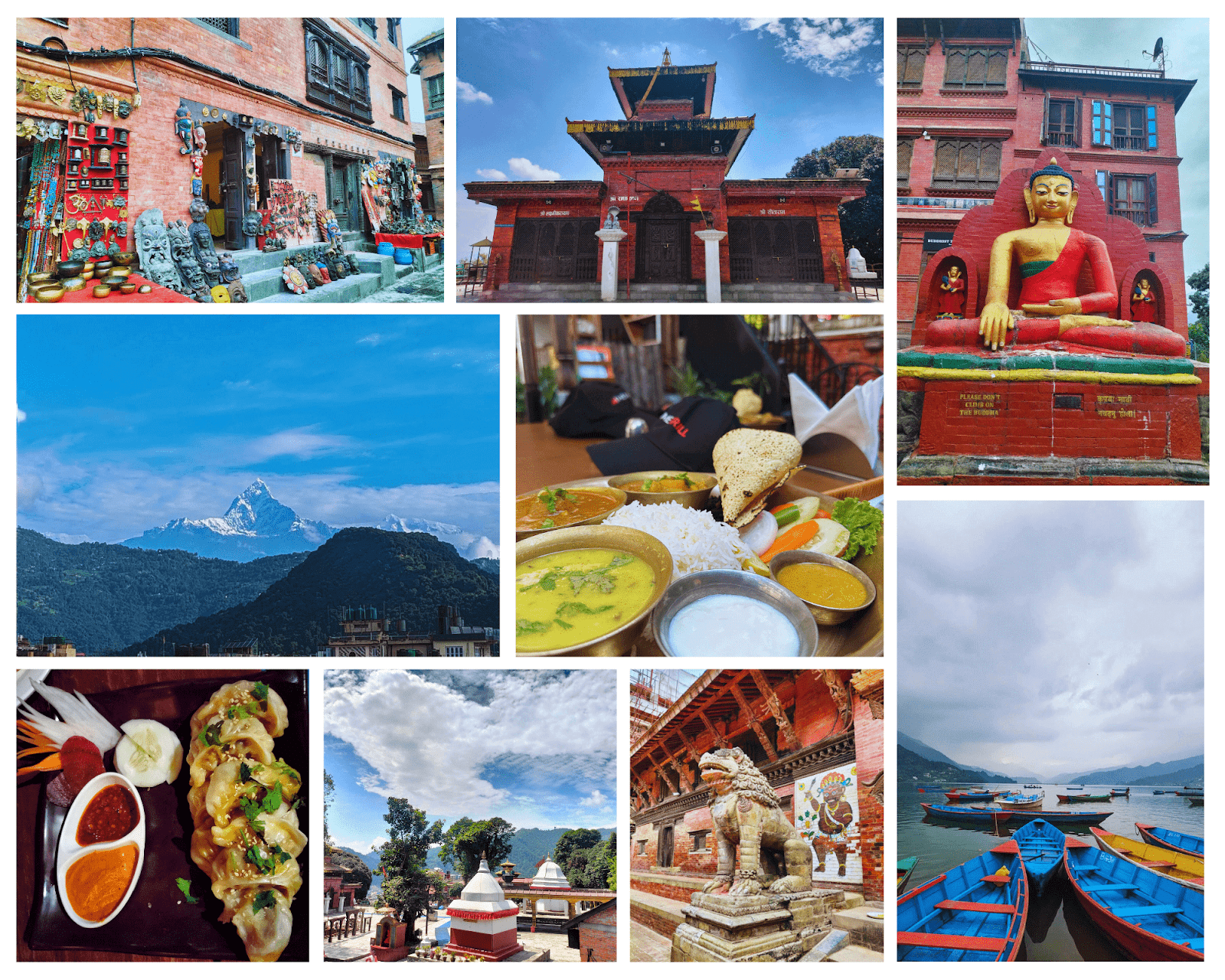 A team that is inspired by each other, learning new things every day, sharing with others as well, and having a bond to make anything successful together. This is how we have always done it, and we have grown forward with joy and many beautiful memories!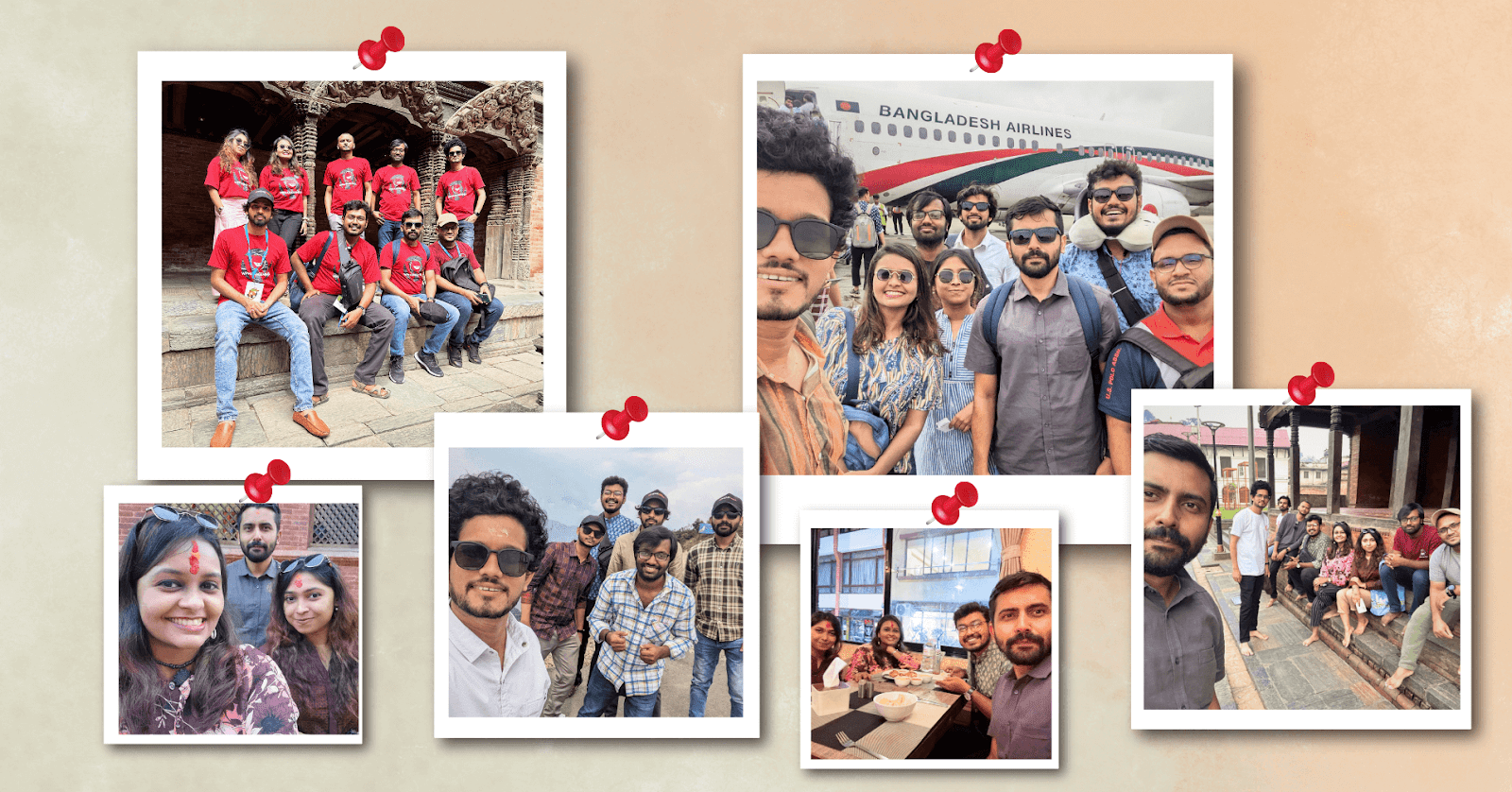 And that's not all; we got some friends from Nepal who have been very nice from the event day till the last day we stayed there. They made time for us and gifted their precious time being with us and made it more memorable.
We tried Nepalese local food, and visited the local shops and some other places too, like Kathmandu Durbar Square, Swoyambhu Mahachaitya temple, The Great Drigung Kagyud Lotus Stupa in Lumbini and more.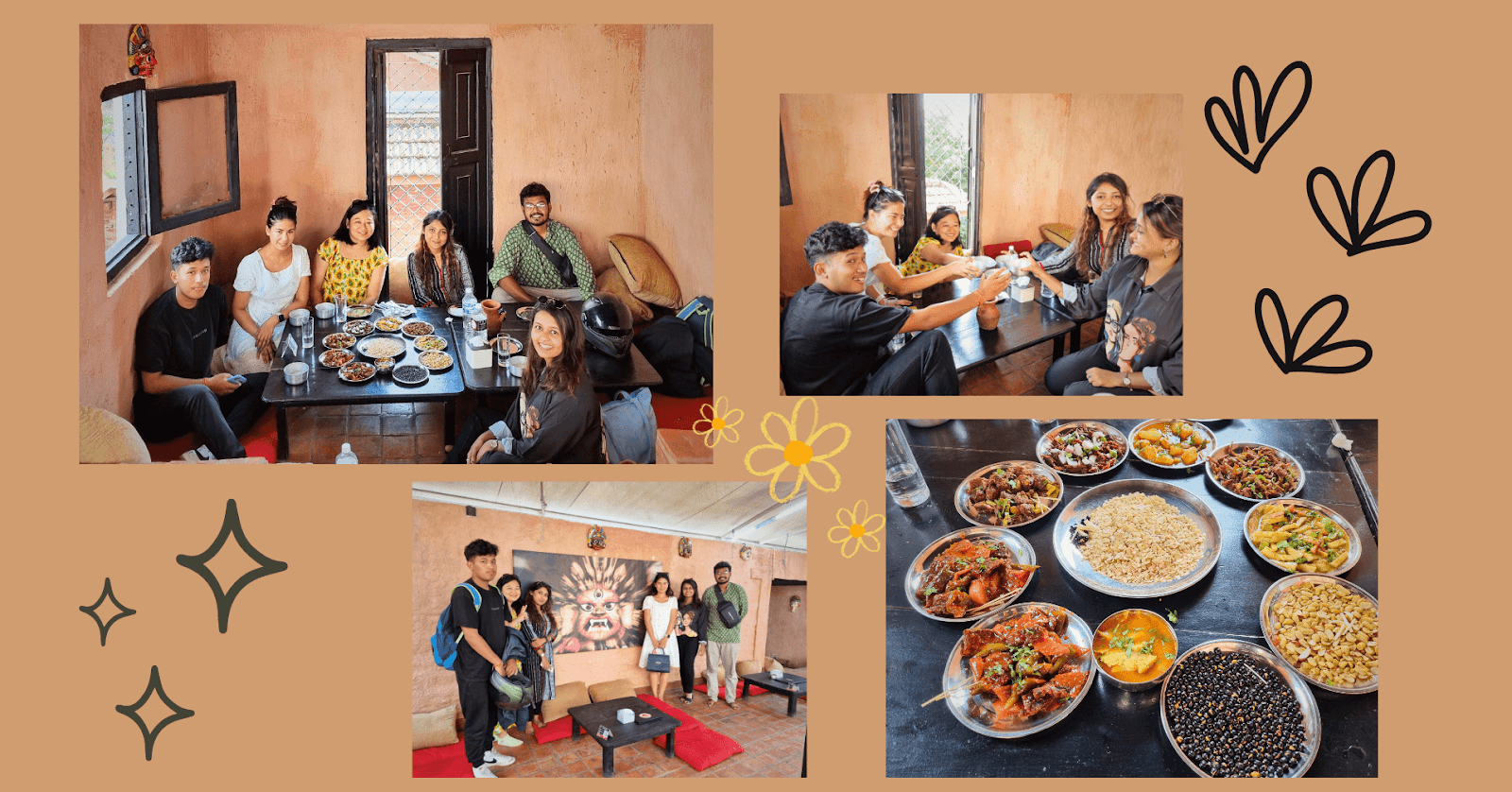 That was an amazing day and they made it to say as the best last day of our trip. We can't thank them enough!
Working on top of mountains
The days we have spent there in Kathmandu and Pokhara it was beyond describable. The event, roaming around, journey on zigzag mountain roads, and spending time with the team discussing about the enrichment of the overall product and services!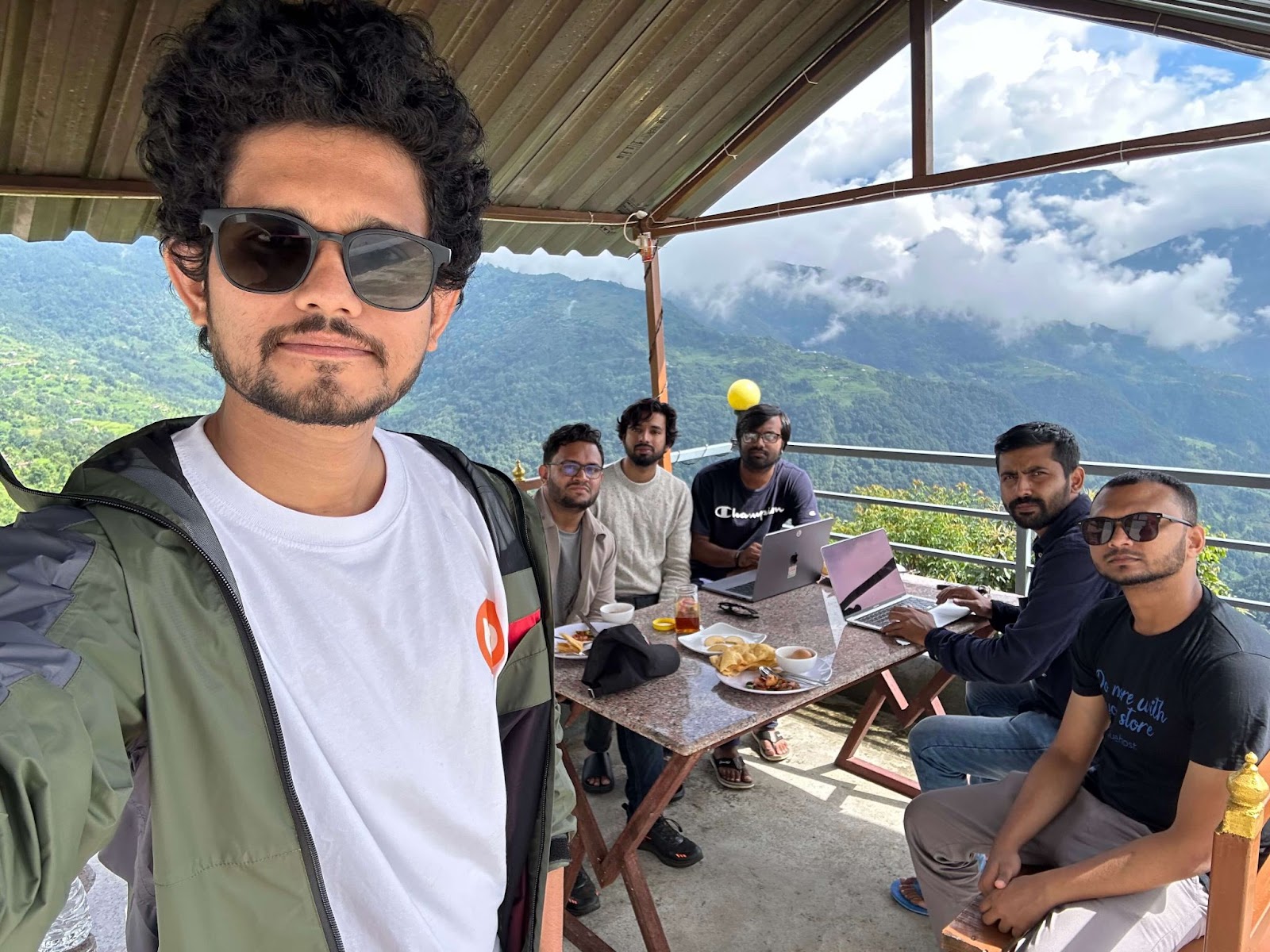 Yes, keeping all the fun aside, we also worked while travelling. Some of our support engineers solved some of the customer issues, and the whole development and marketing people had little team meetings on our upcoming updates and improvements.
Working on a tour? We enjoyed that, too!
The end
A tour to rejoice, get refreshed, and make thyselves more motivated. And when that place is majestic Nepal, what could be better than this?
This WordCamp Kathmandu 2023 event and then the 6 days of the tour were something like that for us. The vibe is still on, and we will love to recall it again and again!
If you're still here, thanks for being with us. Please let us know how you liked it and also suggest a place we can try next WordCamp and share experiences with you. Good day!