WP Social Ninja Lifetime Deal: A Treat You Shouldn't Miss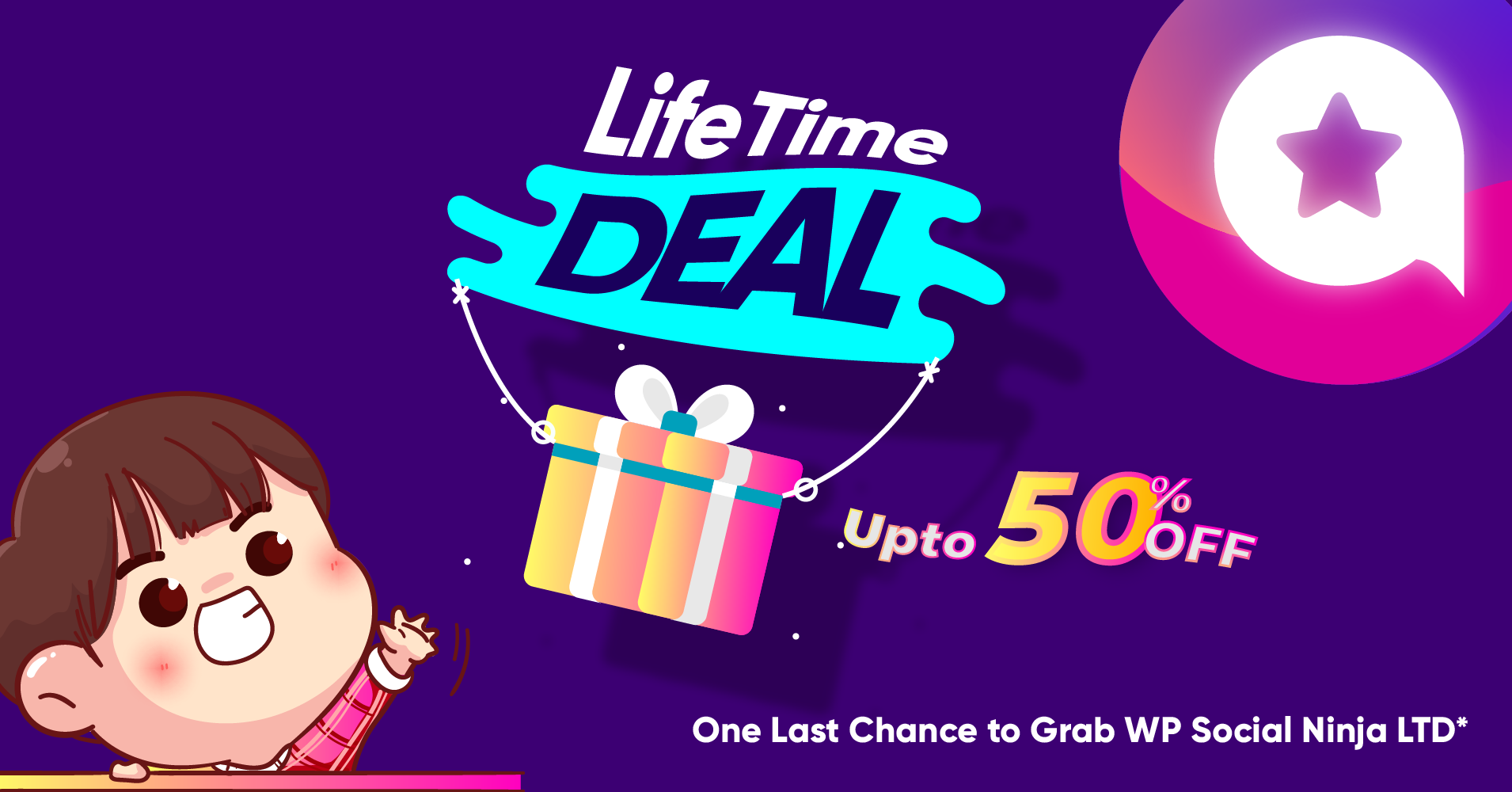 WP Social Ninja Lifetime deal is back for one very last time!
Before we launched WP Social Ninja, along with all the developments, we promised to create a user-focused social media solution for WordPress. Over time, we never stopped interacting with our user communities with tons of updates. So our latest version was based entirely on user-requested features. Moreover, we rolled out a handful of feature updates that were initially scheduled for the next quarter. In the upcoming days, we intend to continue this legacy.
But that's not all. There's some good news for you. In case you didn't notice, our Earlybird discount on Lifetime licenses is still up for grabs!
For those of you who have been asking for the WP Social Ninja Lifetime deal on our communities and constantly hitting the support team, we had to come up with the LTD on this biggest sale season to cheer you up. However, this time it will be gone FOREVER! So get it while it lasts if you don't want to regret it and wait for eternity.
But many of you are probably still skeptical. So in the next part, we will give you a neat idea about why this WP Social Ninja LTD is a once-in-a-lifetime opportunity for you!
Why WP Social Ninja?
WP Social Ninja is a unified social plugin for WordPress to integrate your website's social media reviews, newsfeeds, and chat functionalities. It definitely reduces your valuable time and saves money by installing WP Social Ninja, the all-in-one WordPress social media plugin, instead of taking the hassle of maintaining multiple social plugins for different uses.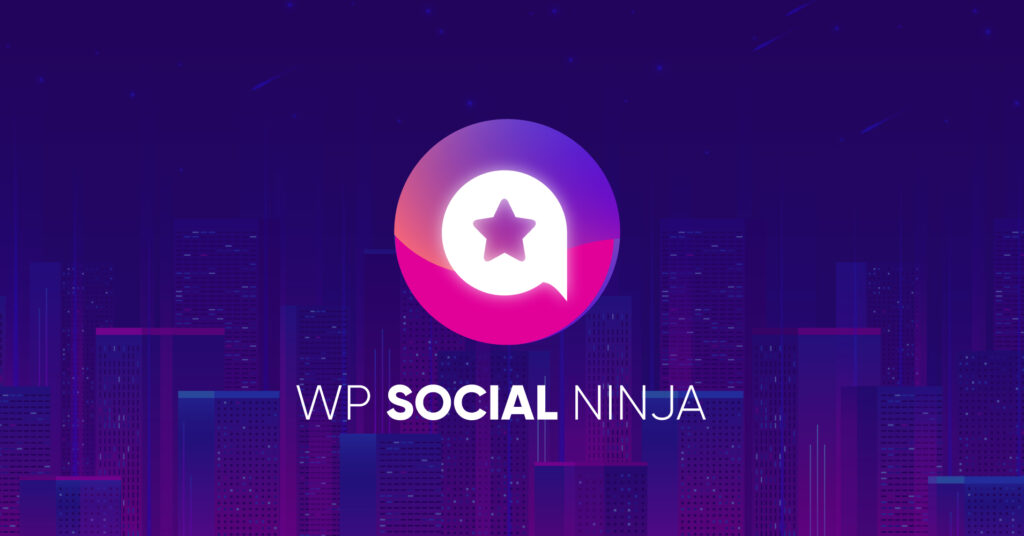 Moreover, instead of installing random plugins for different purposes, one feature-rich tool can ensure your every social media need. Social media has become like an undivided segment of the internet; it's the second-highest traffic source for most websites!
As an owner of a website, you can take the opportunity of these changes by making it as smooth as possible for users to add or share your social reviews, feeds, and chats on your website.
WP Social Ninja: One plugin, multiple solutions
Let's take a look at what WP Social Ninja has to offer to manage your social platforms.
Social reviews, social feeds & social chat
Multiple social platforms
Easy configuration steps
Fluent Forms integrations
Add custom reviews
Multiple layout types
Multiple user accounts
Show/hide posts with search terms or hashtags
Native Oxygen page builder
Native Elementor page builder widget
Reviews notification streams
Reviews badge template
Google My Business groups support
15+ Social Chat Widgets
Support all page builders & WordPress themes
Advanced settings panel
Chat Widget styling options
Include/Exclude reviews
Edit saved template anytime
As mentioned earlier, WP Social Ninja offers different leading services in one single tool:
Social Reviews
Social Feeds
Chat Widgets
Notification Popup
Testimonial
Social Reviews
WP Social Ninja lets you import all the necessary reviews from Google My Business to several eminent social platforms such as Facebook, Airbnb, Amazon, and Yelp on your WordPress site. Moreover, you can play inside the dashboard with an in-depth settings panel and create your customized testimonial section.
You can pull your social reviews from:
Google
Airbnb
Yelp
Tripadvisor
Amazon
AliExpress
Booking.com
Facebook
WooCommerce
Social Feeds
Using WP Social Ninja, you can exhibit your social feeds and kick-start the website traffic like never before. Social content from news feeds with tons of custom options can stand out your brand value. Furthermore, fetching Tweets, Instagram feeds, and YouTube videos on your site lets you react to the post straight from the website. So you don't need to visit the social site to engage!
Here is the list of social media feed channels:
Instagram
YouTube
Facebook
Social Chat Widgets
WP Social Ninja Chat Widgets allow you to offer a direct conversation from your website. So configuring your social chat opens a chat window for your website visitors and connects instantly.
With 15+ options you can target all age groups based on their communication channel preferences. Moreover, features like unlimited styling, custom button chat widget, chat popup, exclude page, and hide chat device can make your communication medium even smoother.
These are the IM platforms WP Social Ninja offer chat widgets for:
Messenger
Telegram
WhatsApp
Instagram
Twitter
Slack
Skype
Email
WeChat and more!
WP Social Ninja Lifetime Deal
WP Social Ninja Lifetime Deal is here to blow your mind with a Heavy Discount for the last time. With empowering more than 10000+ websites, WPSN is a trendsetter.
With a goal to bring changes to your brand's marketing strategies, we also care about our users and well-wishers. Although we didn't plan to revert the LTD, it's overwhelming to see your response.
But all good things have to come to an end. So we hope you have already snatched the deal. In case you haven't, NOW is the time because time is running out.
Tick Tock Tick Tock!