What's in Store on WP Social Ninja 3.2.0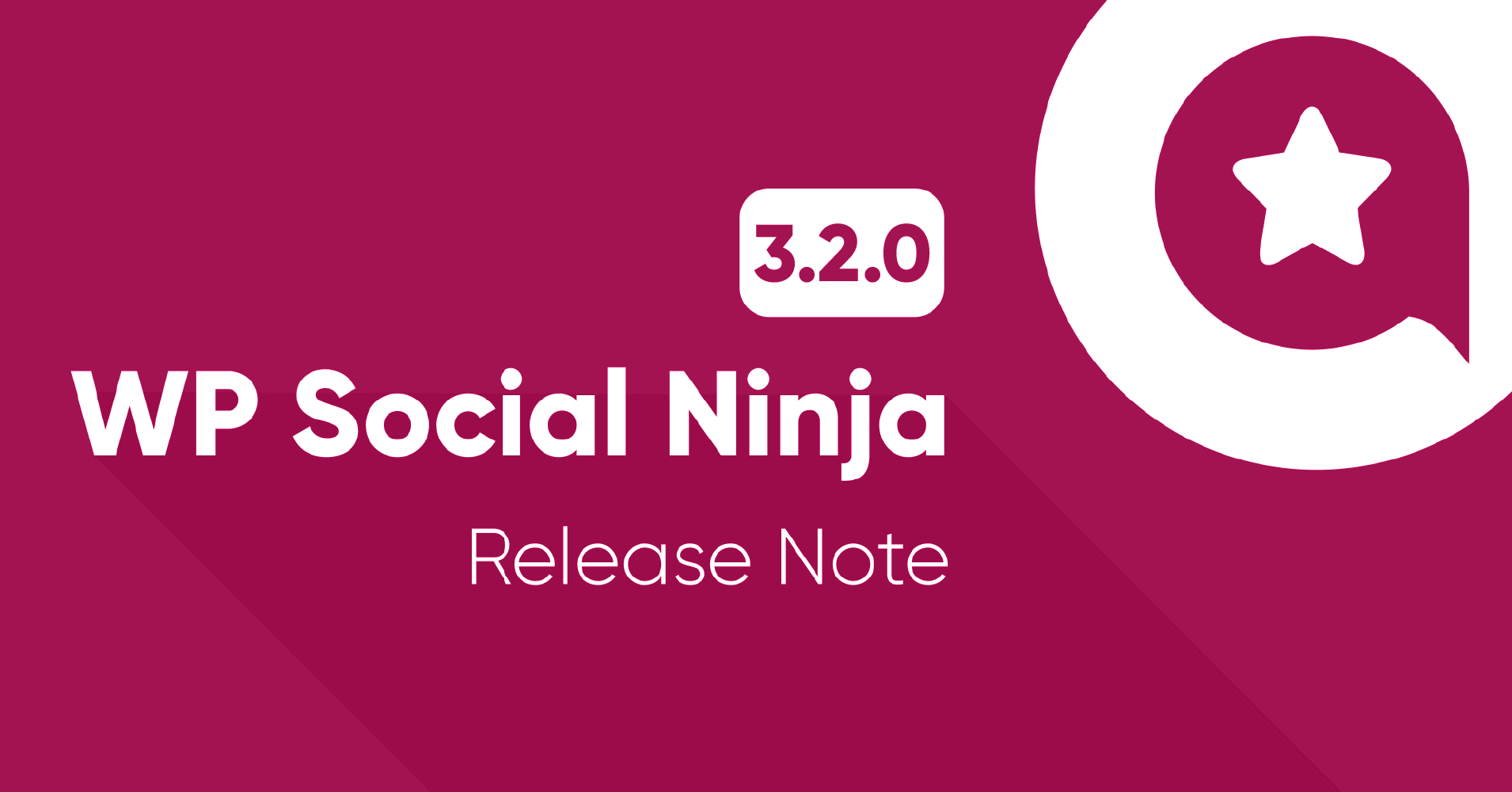 The Ninjas are once again back with WP Social Ninja 3.2.0 release note!
It's been less than a month since we released 3.1.0, and our communities have already been bombarded with tons of new feature requests, so here we are with the improved and upgraded features.
Let's unravel!
Native Beaver Page Builder Widget
Beaver Page Builder Widget was on our list for quite some time, and the team is so excited to be releasing the 3.2.0 version with this native widget. We already asked you what feature should come along with the Native Beaver Page Builder Widget and created everything you had asked for! Ready?
The Beaver Page Builder Widget has four WP Social Ninja widgets:
Instagram Feeds
Social Reviews
Twitter Feeds
YouTube Feeds
Moreover, it has some eye-catching customization and styling options with colors and typography functions to adjust anywhere on your website. You can select a template from the Beaver Page Builder settings panel and decorate it for a stunning visual representation.
So without further ado, start playing with your Native Beaver Page Builder Widget inside your dashboard and create some vibrant templates for your website!
Fluent Forms integration in Chat Widget
Fluent Forms is one of the most compact feature-rich form builder plugins in WordPress. In our last update, we came up with exclusive Chat Widget features. This time WP Social Ninja 3.2.0 version has brought something even better.
Guess what we got? Fluent Forms integration in the Chat Widget!
But before diving into the dashboard, think once, why do you even need that?
When brands communicate with their website visitors via Chat Widget, sometimes the conversation could get interrupted. Or solutions could take some time. But after a while, your potential customer might get lost. So you lose a lead then and there. Disappointing, isn't it?
Furthermore, searching the exact user from a load of chat heads with a bit of information can take forever. But if you have installed Fluent Forms on your WordPress dashboard, then you don't have to worry about connecting back with your valuable customers. Now it's easy and quick.
Moreover, the submitted forms would work as a support ticket. Bingo!
So let's see how to do that.
Click on the WP Social Ninja Social Chats > View Chat Widgets > Add New Widget. Next, click on the Add Channel button and scroll down to connect Fluent Forms.
Once you click on the Fluent Forms icon, it requires a Shortcode.
So insert the Shortcode and click on the Save button.
But keep in mind that Fluent Form Shortcode will only display on your site's preview/live pages/posts, not while you're in editing mode in the WordPress Editor.
However, you can change the Layout Type from the Template editor settings and pick either Chat Box or Only Icons.
We've selected Chat Box.
Now that you've connected successfully, the form will appear on the preview.
But if you pick Only Icons, the Icons will appear individually on your screen.
All you need to do next is click to fill the form and start the conversation!
Fluent Forms reviews manually approve settings
Next, we have another "make life easy" function. Now you can take control over the Fluent Forms user's reviews from the dashboard. Well, this one is quite a handful features to be added to the store, we must say!
Fluent Forms reviews manually approve settings option gives you the command to accept or decline the submitted reviews. So this way, custom reviews that are inappropriate or irrelevant can be rejected right from your dashboard. You can showcase the best ones and unapprove any that you want to.
Let's show you how to set this up.
Go to the dashboard and click on the WP Social Ninja > Settings > Fluent Forms Settings.
Now enable the Review must be manually approved button to Approve or Unapprove the reviews submitted on your website.
Next, you need to go to the All Reviews to check all the submitted reviews.
From here, you can Approve or Unappove the specific reviews. Let's Approve the five-star reviews, Unapprove the rest, and check the preview!
As you can see, you've successfully controlled the reviews from your dashboard.
Badge Layout Custom Title
We have added a new feature in the Badge layout. Once you select the Badge layout, you already know that a dedicated settings panel appears on your screen. So click on it, and the new Badge Layout Custom Title Option will come up.
So here, you can change the Badge text and add a customized one.
Moreover, you can add the dynamic value with the Shortcode if you want to display the numbers.
Notification Streams Custom Title
Similar to the Badge custom title, Notification Streams also has a custom title option. Now changing the title and adding value has become even more accessible.
Go to the WPSN menu and click on the Notification Streams. Select Notification from the template editor settings panel, and a drop-down menu will appear. Scroll down, and you'll see the Custom Notification Title.
This option allows you to change the Notification text to whatever you want. Click on the Custom Notification Title and create a beautiful title.
Well, you can also add the dynamic value if you want to display the numbers on the preview, just insert the Shortcode, and you are good to go.
Voila!
Custom Header
In the Header, we have some new updates! Now you can custom your Header Title, Number of Reviews Text, and the Button Text as well.
So adjust your Header with custom texts to create a better user engagement.
Load More Button Text
WP Social Ninja 3.2.0 version has improved the Pagination Settings. If you select the Load More Pagination Type you can customize the button text from the Load More Button Text and set the text according to your brand.
Bonus improvements
Our team wanted to offer some bonus features to make this celebration even more special in this festive season. Along with all the robust feature updates, here is some more that we have worked on this WP Social Ninja 3.2.0 version-
Improved badge template 2 style
Improved feeds Hide Specific Posts input field validation
Improved assets loading in beaver page builder
Fixed GMB translated by google text issue
Fixed IG empty media URL issue
Fixed multiple platform support in notification streams
Fixed human-readable time translate issue
Fixed Booking.com date format issue
Fixed TripAdvisor data fetch issue
Fixed character encoding issue
Fixed html rel attributes
WP Social Ninja Lifetime Deal
With a vision to bring changes to your brand's social media presence, we are now powering 2K+ websites around the globe! Along with all the developments, the team had always focused on our user-requested features.
So to continue the legacy, we have brought back WP Social Ninja Lifetime Deal one last time on huge user demand. So be quick because this deal is almost gone!
We have more
Our latest product Fluent Support is the ultimate solution for online businesses, digital agencies, SMEs, entrepreneurs, service providers, and support agents to have a transparent image of support management.
With complete support solutions, including a shared inbox and internal notes for team collaboration, it also has
Detailed reports with charts
Analytics and advanced search
Powerful sorting and filtering
Quick reply with a fast-loading dashboard
With an insane cost-effective price.
P.S. we have a 50% discount going on the LTDs, so HURRY UP!
One big surprise
Facebook Feed..Boom!
Facebook feed is one of our most requested Social Feeds platforms, and we know you all have been waiting for this. The team is working super hard and are thrilled to bring this on board.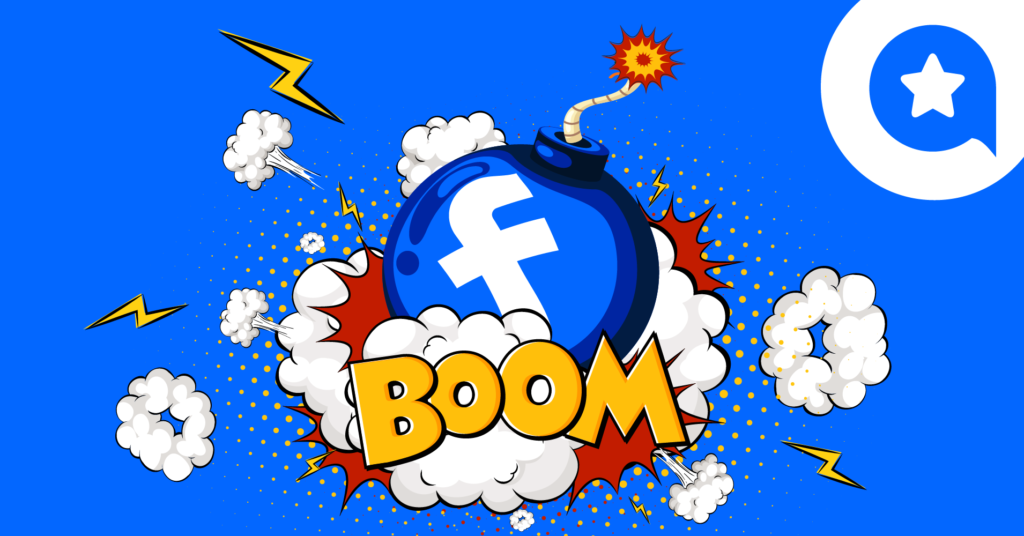 We promise the wait will be over soon, so see you on the next release!