18 Features of Twitter Feed Settings That Everyone will Love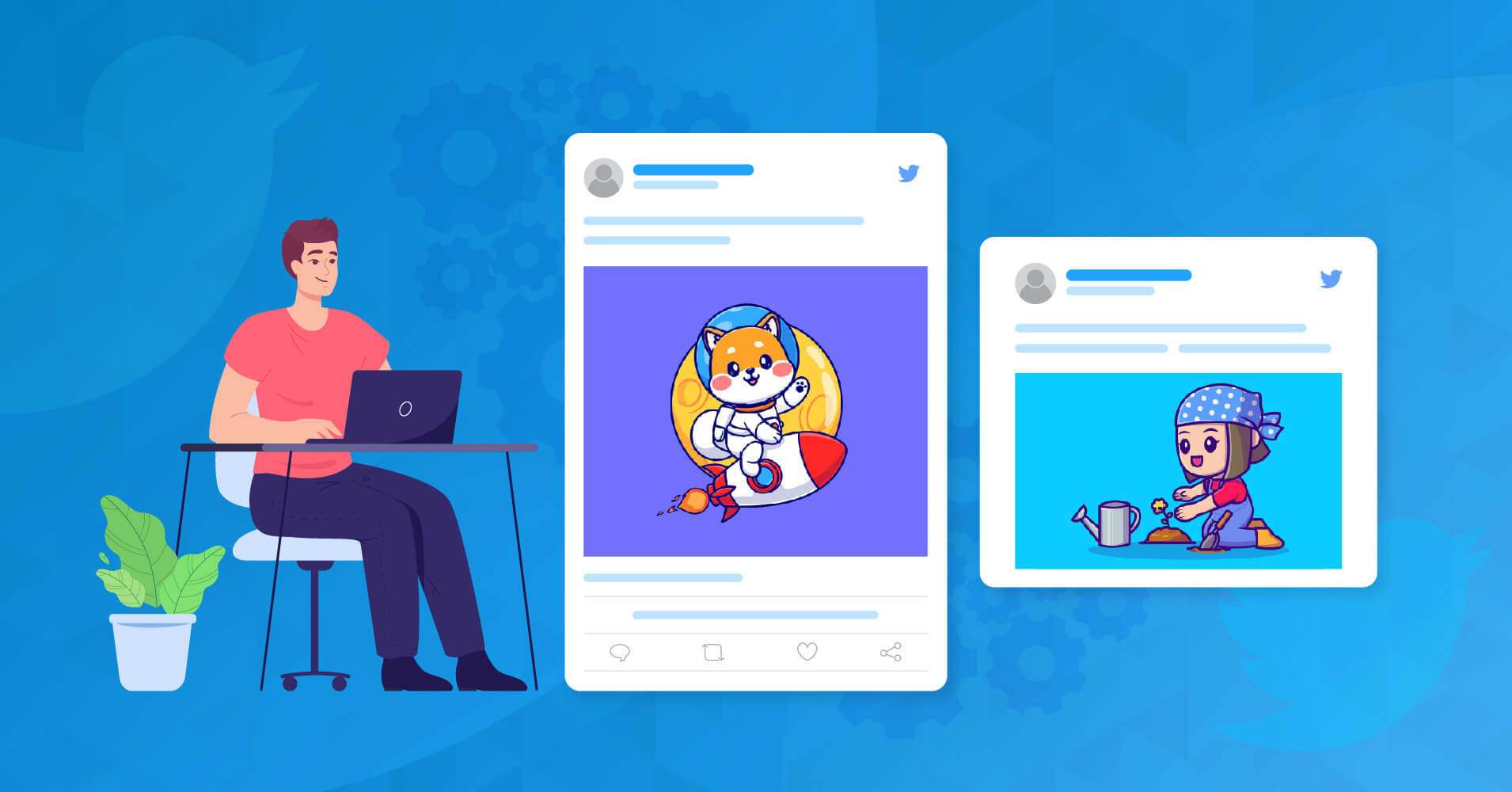 Twitter feed settings are necessary for branding. Because Twitter is one of the most visited social media platforms, with over 229 million monthly users. That's why many businesses use Twitter accounts to reach their customer base. It can help your business to reach a wide range of audiences and connect with your customers.
You may already consider a Twitter account for daily use. But what about using Twitter for your business?
Perhaps you understand the benefits of Twitter feed settings but are not sure how exactly you can accomplish this task. This blog post will give you a full breakdown of how to set your Twitter feed just by using WP Social Ninja's robust setting panel option.
Why do you need a Twitter feed?
Twitter is a powerful social media tool that allows your business to establish an online presence, interact with users, and build a community. It will even help you to enhance your website's SEO. If your website includes Twitter feeds, you'll be able to link your social media accounts to your webpage.
Embedding is available on Twitter, with options such as adding multiple accounts and embedding timelines and hashtag feeds. The biggest part is that they may be viewed without leaving your site. With this approach, your website will always be up to date with your latest tweets, and users will be able to interact with it more easily.
Benefits of using Twitter feed settings for business
Twitter has become one of the most popular marketing platforms in the online business world. Indeed, it has grown quicker than any other social network and is anticipated to continue to do so in the foreseeable future. Twitter has a lot of advantages for businesses as a marketing medium.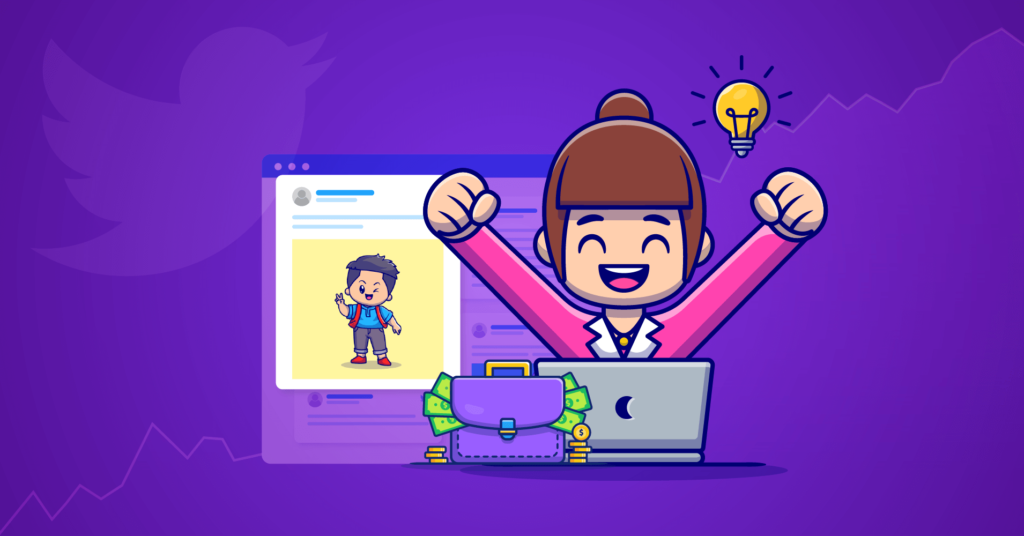 This post will examine some of the benefits of using Twitter feed settings to meet your strategic goals.
Boost the number of the target audience
You're already aware of Twitter feeds' ability to improve the website's target audience by making it more appealing. Twitter feeds stimulate people's interest and encourage them to visit your website by interacting with them regularly.
Because Twitter feeds are entirely user-generated, visitors can trust them. Your brand's credibility can influence the target audience's views and win consumers' trust.
Increase visitor engagement
Adding Twitter feeds to your website gives you an incredible ability to improve the visitors' engagement. Visitors will find your website more appealing and interactive if you have Twitter feeds. These Twitter feeds enhance the looks of your website, leading to more time spent there.
Build social trust
Displaying User-Generated Content on your website is a great tool for establishing social trust in your business. Twitter feeds are totally user-generated, independent media that can help you gain visitors' trust.
Embedding Twitter feeds on your website demonstrates your company's transparency, as your visitors social trust the opinions of others more than your promotional strategies. As a result, embedding Twitter feeds on your website improves social trust and demonstrates your brand's devotion.
Improve SEO
Adding Twitter feeds to your website is a great way to increase the time visitors spend on your site. They will spend more time on your website, resulting in a decreased bounce rate and improved SEO.
When search engines establish that your website is more relevant to consumers and spend more time on it, they place it at the top of search results, ensuring that their users receive the greatest material possible.
Furthermore, putting Twitter feeds on websites improves SEO, which helps crawlers and search engines rank your site higher.
Provide customer support
A good customer support department ensures a pleasant online discussion. As a result, sales increase, and more people become aware of the business and its offerings. Happy customers can share their good experiences with the entire world in a matter of seconds – just when they are satisfied with the solution to the problem.
When a business reacts quickly to every message, comment, or mention of the brand, it improves the brand's impression, increases customer satisfaction, and, as a result, increases sales.
Build brand community
A business's most advantageous marketing approach is to unite people around a product. It does not require a significant budget. It generates an ever-expanding circle of loyal clients. If you communicate your ideas properly and aim to your target audience, grateful customers will do almost as much as advertising.
Furthermore, some customers may eventually become brand champions, recommending your products to friends and tagging you on social media. As a result, you'll be able to connect with your audience and build a brand community behind a common interest or cause.
Drive potential traffic and sales
With its multi-million audience, Twitter may be a great visitor source if you have the proper methods and techniques. The platform has been around for a long time and continues to be popular among people and marketers. As a result, having a popular Twitter feed and Twitter fees settings are a significant bonus for entrepreneurs looking to drive traffic and sales for the business.
The key to boosting the audience is a combination of content planning, engagement with other users, and profile optimization. Fill out a background to set yourself up for success and give the community a clear understanding of what you're offering.
Feed Settings
WP Social Ninja is a WordPress social media plugin that allows you to integrate your Twitter feed and other social media accounts straight into your website. Because the plugin is versatile, you may integrate it into any WordPress website to match your requirements.
Most significantly, the plugin is incredibly simple to set up, requiring only a few seconds. It also has various settings and features for personalizing your Twitter feed.
Let's start by clicking on Plugins and selecting the Twitter feed option on the right-hand admin panel. After clicking on the Feed Settings, a drop-down menu will appear in your dashboard. Here you can customize your whole Twitter feed settings.
WP Social Ninja offers a detailed setting panel with multiple options to adjust your Twitter account feed. As if anyone can display their feed more appealing in front of their customer base.
Display Avatar Image
You can turn on/off the Display Avatar Image in this section. This option allows you to display your company's logo or image.
The Avatar image will not be displayed if you turn off the button. We've switched it on only to show you how it works.
Display Author Name
Like Display Avatar Image, you can customize the Display Author Name because privacy is always on top.
Here, you can turn off the Display Author Name to hide the name on your website. The process is very simple here.
Display Username
Once you are done with the Display Author Name, you can also adjust your Display Username. This option can easily show or hide your business identity.
If you turn on the button, Display Username will be displayed. However, turning off the button will hide the username. Here, we have turned on the button to display the username on your Twitter feed settings.
Display Date
Next, the most useful feature is Display Date. You can turn off the button in these options if you don't want to display the date on your website. But, since the data is the most valuable information for users. That's why we should display the date. Here, the Display Date is showing as the Display Date is enabled.
But don't worry! Just turn off the button if you don't want to display the date. Your post date will not appear on your website.
Display Twitter Logo
You can adjust the Twitter Logo by enabling or disabling the button. This logo means the identity from where you have been sharing or posting your content. It can make your content more valuable.
Here, the Logo is displayed as the Display Twitter Logo button is turned on. The process is very simple here.
Display Tweet Text
Display Tweet text is another outstanding feature of WP Social Ninja Twitter feed settings. With Display Tweet Text, you can show all the Tweet Text from your Twitter feed.
Here, pointed Tweets will be displayed on your website if you turn on the button. We have kept it on for demonstration purposes. Moreover, you can even turn off the button if you don't want to display it on your Twitter feed.
Open Tweet Actions In
This section will find two options: the Popup window and Open in the new tab. Their booth functionalities are quite different.
When you select the Popup window and click on a specific tweet, the tweet will be shown as a form of popup. On the contrary, when you select Open in a new tab, the particular tweet will open in another tab. The process is very simple here but very user-friendly.
Display Reply Action
When you post something, then your customer can reply to your content. In some cases, those replies may not allow the user to display. In that case, you can turn on/off the Display Reply Action button.
If you want to stop the reply option, turn off the reply action button, and you will be able to hide the reply option from your website.
Display Retweet Action
The retweet is common on Twitter. Sometimes your post doesn't require retweets, but you can off this option. You can control your Display Retweet Action from the Twitter feed settings.
Here, Display Retweet Action is enabled. Turn it off if you want to stop retweeting options.
Display Like Action
Next is Display Like Action. In this section, you can control the like button from Twitter feed settings.
Just turn on the button if you want to keep the Display Like Action option on your website. However, turn the button off if you want to hide the Display Like Action Button.
Display Retweeted Tweet
Display Retweeted Tweet is another diversified option in the setting panel of WP Social Ninja. From this option, you can display all the retweeted tweets.
Moreover, just turn off the button if you don't want to show retweeted tweets on your website.
Display Quoted Tweet
The quoted tweet is another feature of Twitter where you can share someone's tweet by adding your personal opinion.
If you keep this option on your site, you just turn on the button, but if you remove this option, just turn off this option.
Display Images On Tweet
Next is Display Images On Tweet. If you want to display the post images, this option gives you the authority to control the images.
Turn ON the button to show the display image. Here we ONf the button that's why you can see the image.
Display Videos On Tweet
Like Display Images On Tweet, Display Videos On Tweet will adjust all the videos from your feed. Just enable/disable the button.
Here, the video is displayed as the button is on. Turn it off to hide the video.
Display GIFs On Tweet
In recent days GIFs are the most popular means on social media. You can also control the GIFs. Just turn on/off the Display GIFs On Tweet button.
Here, we have enabled this specific video, as our visitors can see our product video.
Display Photos & Videos in Popup
Display Photos & Videos in Popup option is another useful Twitter feed setting for the users. If you turn on the button and click on the images and videos on the Front end, all the images and videos will be displayed in a lightbox.
Here, we turn on the button to share the experience with you.
This is what the Front End will look like when this pops up for Display Photos & Videos in Popup.
Display Twitter Card
The next setting is the Display Twitter Card. Scroll down and turn on the Display Twitter Card button.
Here, you can enable all the Twitter Cards on your website by clicking the button. It definitely helps you to boost your business.
Now, previewing the page, you can observe the screenshot Twitter Card displayed on the Front End.
Display Twitter Player Card
Now let's look at how you can use a Display Twitter Player Card. In this part, you can control your Twitter Player Card. If you keep the button on, Twitter Player Card will be displayed on your website.
You may turn off the button if you don't want to display the Twitter player card. However, you will get outstanding views from your websites because videos will pop up on the Front end most appealing way.
Finally, when you preview the Front End, this is how the video will pop up on your website.
That's all about the Twitter feed settings; using this diversified option, you can easily customize your whole feed setting more appealing way.
Wrapping up
Now that you have explored what Twitter feed settings are and how you can customize your Twitter feed by using the diversified Twitter feed settings option. Even you may understand how much beneficial it is for your business plan. So it's high time to consider your business and take it next level.
That's why you should add the Twitter feed on your WordPress website to come alive and maximize your return on minimum investment.