User-generated Content: How to Use It in Your Marketing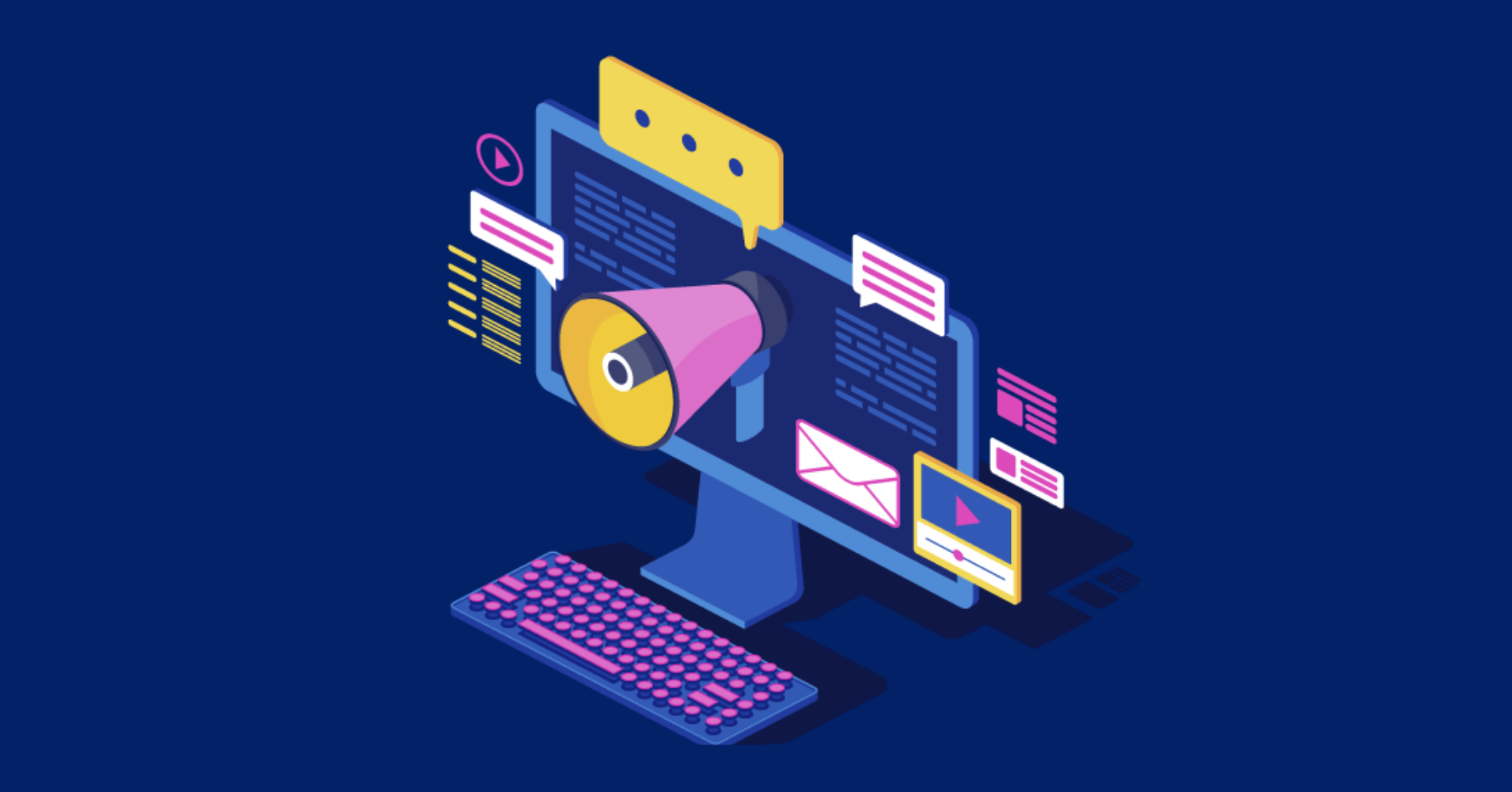 User-generated content is simply the best guide for anyone when it comes to making a buying decision. Although it is not a new concept in marketing, it wasn't a regular marketing strategy a few years back. However, this social media-driven era is totally based on user-generated content strategy. Brands target different age groups, especially millennials, to expand their reach.
UGC has become an integral part of the business. And users are more comfortable with online purchasing other than physical shopping. Basically, consumer-generated content is a marketing strategy that users can't ignore to rely on.
For example, which form of marketing is more trustworthy, a TV commercial or a friend's tweet about the same product? Undoubtedly your friend's tweet because it comes from a way more reliable source.
Moreover, you don't have to pay for the promotion when your consumers create content. Let's take a look at the topic we'll be discussing-
What is UGC in marketing?
In this era of constantly changing marketing trends, companies must stay updated. Traditional forms of marketing, such as emails, magazines, radio, and TV, are no longer effective. User-generated content is the new trendsetter now!
So what is user-generated content? – UGC is probably the most accepted and authentic type of marketing strategy. And it is here to stay for a long time. Well, the digital world is full of customer-generated content. It includes customer reviews, feedback, testimonials, social media images, and videos.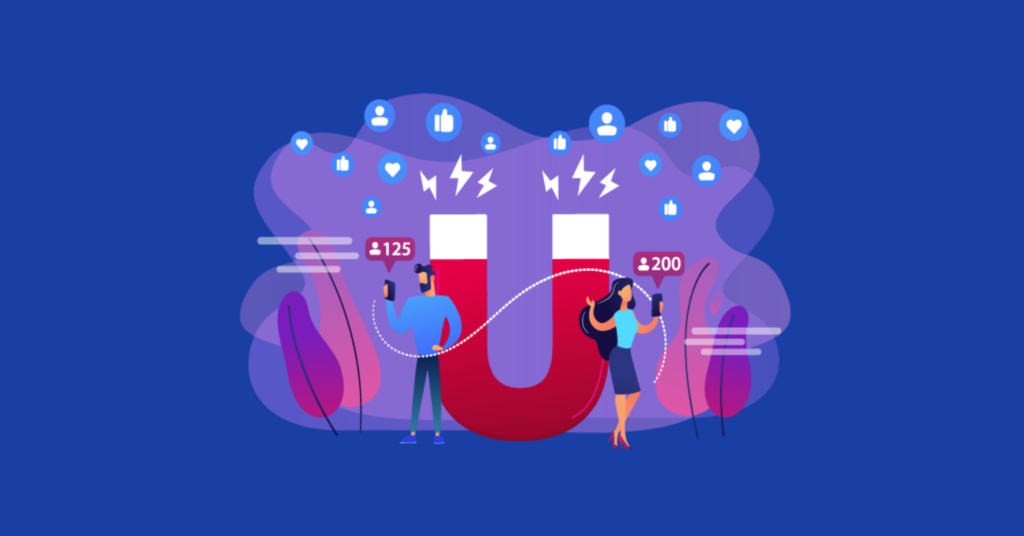 So, UGC is anything that the consumers of the brand create. There are three specific categories; text, images, and videos. But for your better understanding, we've made it simpler. Types of user-generated content are-
Social media contents: Social media right now is the most influential marketing place. When consumers see their surroundings talking about a brand on a digital platform, this helps them decide.
Social reviews and feedback: Next one is customer reviews and feedback on virtual word-of-mouth marketing. This type of UGC is most useful for users. They understand the brand even before visiting the shop.
Video content: Video content such as YouTube and Instagram videos are an excellent medium for marketing. Moreover, it generates massive reliability and engagement between brands and consumers.
Blogs: Besides videos and images, blog posts are among the most productive versions of customer-generated content. Brand-related content such as 'how-to' articles is highly sales-generating.
Hashtag campaign: I am sure you have heard about the #ShareACoke campaign by Coca-Cola. Brands launch these hashtag campaigns to reach a larger audience and increase profit.
What makes user-generated content so effective?
In this digital forum era, user-generated content gives a brand a complete insight into its audiences. On the other hand, users also better understand companies' products and services. Let's find out why businesses should implement a user-generated content strategy.
Offer authenticity
Do you actually believe what you see in the commercials? TVCs do not always convince customers. However, customer-generated content delivers users real-life experiences. That's why people love to hear something from real customers because it's more trustworthy than anything else. Most brands try to use UGC to generate the authenticity of their brands.
What do you expect when looking for a particular product online? You prefer the raw, detailed description. Eventually, if things are filtered, it will come out, which is UGC's best part. Users look for users generated content if they are confused among brands.
Studies show that 87% of the brands also use authentic user-generated content. Moreover, 72% believe it increases sales and helps them engage their audience better.
Build Trust
While marketing, marketers struggle a lot to gain the trust of their audiences. To be precise, trust is the cement between brands and their consumers. Statistics show that 90% of consumers think user-generated content is 100% reliable. 
Moreover, they believe in UGC and consider the facts while they shop online. Promotional stunts by brands, for example, emails or commercials, have lost their charm because people find them quite biased.
At times, people didn't know how to understand a brand. Similarly, brands have faced a lot of difficulties in being trustworthy! Social media and online reviews have definitely paved the way for potential customers to go ahead.
Drive purchasing decision
Before making a purchase decision, we often look for a push that can drive our purchasing intent. When companies share brand-generated content for promotional purposes, they expect people to believe it.
However, customer-generated content is proved to be way more successful than the ones created by the company. Surveys say 84% of millennials are influenced by user-generated content when they shop. Moreover, TurnTo's latest research reveals that user-generated content has the most impact on the consumer. And the number is 90%.
"Consumers demand a more engaging shopping experience; they're looking to fellow shoppers to answer questions about products and share insights about purchases… Marketers who want to connect with the consumer must find ways to incorporate UGC into each step of the customer journey – not just the product page."

– Jim Davidson, Director of EW Research Fellow
Increase user engagement
No matter what size of the company, everyone nowadays is turning to user-generated content to create user engagement. And it's quite obvious that UGC is the best way to connect with the target audiences. Brands apply different strategies to build a user community.
Communities help to boost conversion rates along with consumer engagement. Moreover, customers also want to get insight into brands from social media. Surveys say 62% of millennials tell they are more likely to become a loyal customer if a brand connects with them on a digital platform.
Different contents, such as images and videos, are the most intriguing elements. And it could influence social media users to become a buyer.
Expand sales
When you've engaged with your customers and have the leads, you want to sell next. The main goal of brands creating UGC is to leverage sales. And consumer-generated content helps to build trust. Moreover, people like to share it with others.
Moz's social reviews impact users' purchasing decisions, explaining that consumers prefer mass audience reviews over professional opinions.
Moreover, positive user-generated content helps to increase sales by up to 68%. However, negative reviews also have an impact on the consumer's mind. Clearly, the bottom line for user-generated content is to let your user talk about it, and as a result, brands kick-start sales growth.
Cost-effective marketing approach
UGC marketing is one of the most influential and cost-effective marketing approaches than any form of marketing. If we compare it with influencer marketing, we can understand the cost. The average cost of influencer marketing would be thousands of dollars, but overall it's not the cost-effective way.
In that case, UGC is the best way to make your product or brand stand out; you don't need to invest more in any glamorous marketing approach. You don't need a designer or significant brand assets to spread the word about your business. Just you have to connect with the people on your network, like your audience.
User-generated content strategy success stories
Over the years, we have seen big brands like Netflix, Coca-Cola, IBM, and Starbucks. These are some big names with well-structured user-generated content examples. They have implemented different user-generated content strategies and achieved great success. Almost every day, your users say something about you on different social platforms. However, how many brands have acknowledged what their users say about them?
Needless to say, when users feel accepted by the brands, it creates more value. It is common for audiences to talk about brands and share their views on social media. Moreover, businesses highlighting customer-generated content build a long-term bond between buyer and seller.
Tim Hortons, a Canadian multinational fast food restaurant chain, has initiated a campaign, "We heard you, Canada."
They wanted to do something different to reach out to a larger audience. And the campaign was bang on. It was quite an intelligent move for increasing brand value as well as user engagement. They launched a campaign addressing, "Dark Roast coffee is now darker and richer because of you. Try a fresh cup and tell us how we did using #TimsDark."
No matter how successfully marketers promote their brands. If users feel they are seen and heard, it gives them a reason to resonate with the brand and become loyal customers. In the long run, companies earn a reasonable profit with goodwill.
Take care of your user-generated content
Social media is robust, and brands shouldn't only consider the benefits of user-generated content. To be more precise, brands should remember that not every business requires UGC. Most young generations are the prime target of consumer-generated content. They create content and then check on the feedback and testimonials. So brands that target the older generation can't solely rely on UG content.
Moreover, these contents are universal, so people from different countries may relate differently to the brands. So brands need to be extra cautious while they promote customer-generated content. Furthermore, users are independent people. Brands don't have any control over their reviews and testimonials. So negative reviews could hamper the brand value.
However, businesses without any negative reviews are also suspicious. People don't feel safe purchasing from a shop without any bad reviews. Because these days, bad reviews are one kind of promotional strategy to win over consumers' hearts. In order to take good care of user-generated content, brands need to monitor all the social media platforms and find out the real ones!
Sum up
"The next wave of the Web is going to be user-generated content."

– John Doerr, Venture Capitalist

According to the Nielsen Consumer Trust Index, 92% of consumers trust organic, user-generated content more than they trust traditional advertising. So, why is user-generated content so successful?
First, businesses know consumers are the ladder to the apex in this virtually dominated world. So to keep pace, labels are focusing on the users like never before. Secondly, now people know the difference between real reviews and paid promotions. So when people find real-life experiences and feedback, they are more likely to believe it.
Lastly, consumer-generated content is authentic. Well, trust can't be built overnight. And to keep up the trust among consumers is priceless. Because in today's digital world, people will not simply purchase things based on a picture posted by the brand. So here comes user-generated content. It genuinely helps the users to make the right decisions.
Also, check out our articles on- Social Media Reviews: The Often Ignored Weapon to Build a Brand