Why You Shouldn't Buy Online Reviews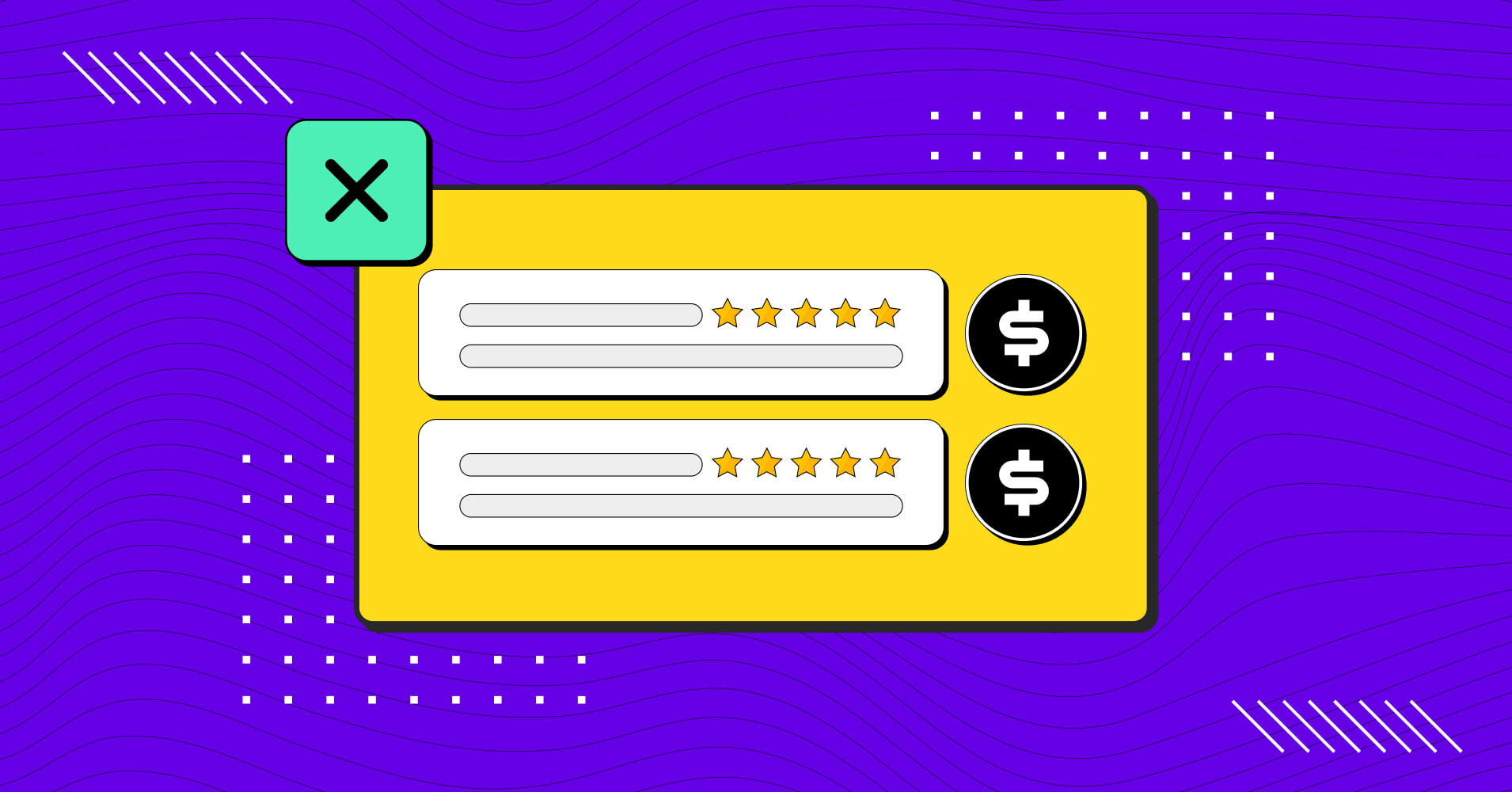 Online reviews have become one of the primary criteria for customers to judge a product or brand. The influence of online reviews on modern consumers' purchasing decisions cannot be stressed enough. More than 95% of customers read online reviews before purchasing any product and 89% rely on those online reviews.
Around 49% of customers prioritize online reviews equivalent to personal recommendations. These assessments of customers' journeys make businesses desperate to have good online reviews. This leads to buying online reviews, which may seem like a smart idea to some companies, but this is not always the wisest course of action.
Buying 5 star Google review may seem like an unnoticeable way to grow your business, attract new customers, and increase your online visibility. Yet, buying fake reviews will certainly damage your brand's reputation in the eyes of your target audience.
You might get an instant boost for your business if you buy Google business reviews and go for buying fake reviews. However, this will eventually loosen the credibility of your business and customers will never be able to trust your brand when they get to know about the actual source of your 5-star Google review.
This article will enlighten you about the consequences of buying fake reviews. You can also find a hack by which you can make all your online reviews very positive like a 5-star Google review without purchasing them in this article. Stick to the end to know about the safest way of showing all good reviews on your website.
Why you shouldn't buy online reviews
You can buy online reviews by simply paying money to an individual or a group of people who will add positive reviews with good words without even using your product or service. You can also buy online reviews with a discount method. In this, you can offer a heavy discount to your existing customers if they provide good reviews.
Both of these methods aim to mislead the audience and create an artificial positive image to them which can be considered as deceiving. Buying fake reviews and driving customers to purchase such products or services that are not up to the mark in terms of quality can never ensure long-term growth.
The temptation to buy online reviews in order to artificially inflate your average rating is understandable, but doing so is filled with danger and can really hurt your business. You should definitely aim for getting as many as possible positive reviews for your business but not in such a way that can backfire you.
The negative impacts of buying online reviews
Your decision to buy online reviews can lead you to many more potential downsides than upsides. Buying fake reviews can not only affect your market reputation and credibility but also take you to a place where you have to pay a large amount of fine for violating consumer acts.
Are you still thinking that buying online reviews can be a good option for at least getting the initial boost for your business? Let's explore more about the consequences of this action!
Your reputation will be damaged if you buy online reviews
Just imagine, you are competing in such a business environment where 94% of people agree that if a business has positive ratings they are more likely to trust them. Only 13% of people agreed to give a thought to doing business with such organizations that have one or two-star reviews.
Now think of yourself, if the word comes out that your company buys online reviews how those people will react to it? Your competitors will literally make memes about your actions and promote their business with them. You are not only risking your reputation and trustworthiness but also allowing a potential chance for your competitors to bash you and ensure their business growth.
Nothing is more valuable than the trust of your customers, so don't put it in danger. Many Amazon sellers have been exposed for buying fake reviews. None of them could survive in the competitive market after the scandal.
Potentially criminal penalties for buying fake reviews and posting those
It's possible to face criminal charges if caught posting false reviews online. Laws prohibiting misleading business practices and advertising exist in several countries. If you knowingly create and publish a fake 5-star Google review or any other fake review with the intent to deceive customers, you may face legal consequences.
You might face charges of fraud, misleading advertising, or infringement of consumer protection laws, among others, depending on the jurisdiction and the nature of the act. The penalties for these offenses can be quite severe, including jail or hefty fines.
Criminal penalties for publishing fraudulent reviews act as a deterrent, with the goal of preserving the review system's reliability and shielding consumers' legal interests. Genuine and honest feedback procedures are important for you and your potential customers. Even Google announced to face legal and ethical consequences for buying fake reviews and posting them.
Facebook states that its community standards apply to all recommendations made on the site, including those made on company pages. The recommendation will be taken down if it does not meet these criteria. Companies that employ illegally paid reviews to boost their internet reputation face similar FTC scrutiny. For each review in which you are found guilty, you will be fined at least $10,000.
Unethical business practices
Buying online reviews is not only a terrible business activity but also a morally reprehensible one. When you are buying online reviews you are destroying the credibility and faith of your customers.
There might be some benefits of buying online reviews but those are very temporary. You will get those when you buy online reviews but it drives your focus from product or service quality improvement to deceiving customers and justifying it.
This strategy betrays a lack of honesty and contempt for competitive norms. It will suggest you to cares more about shaping public opinion than making products and services better. As a result, the emotional connection between your customers and your brand will be broken completely.
Those who buy online reviews give themselves an unfair advantage. It devalues the efforts of rivals that depend on honest reviews from customers to grow their business. Startups and other firms with fewer resources may have trouble competing with established brands that can afford to pay for glowing evaluations.
An atmosphere like this restricts innovation and destroys the foundation of healthy competition. Unethical actions like buying online reviews will harm your business as well as all other potential businesses in the industry.
Adverse effect on honest customer reviews
When you are buying fake reviews you are completely sacrificing all your honest reviews. Customers are never interested to differentiate between fake and honest reviews. If a customer slightly feels that any of your 5-star Google reviews or any other review is fake, he or she will simply go to the conclusion that it's a dishonest business and exclude you from consideration.
Honest reviews can help potential customers to assess facts about your products or services. If you try to feed your potential customers a bunch of fake reviews for influencing their decisions, they will never be able to keep faith in any of your words. Even if you highlight honest reviews in the future, customers will not accept those as true.
The chances are very low that you are having some actually satisfied customers. However, if you have any they will not bother to provide good reviews and do advocate for your brand on public platforms. Who will take the side of such a brand that believes in buying fake reviews?
The practice of buying online reviews contributes to a culture of dishonesty and deceit. Some firms may feel pressured to buy online reviews if they see their competitors doing so. The relevance of honest input from customers is further devalued as a result of this culture of deception.
Buying online reviews can adversely affect SEO
Reviews are an important SEO factor. Reviews are the second most essential feature(17%) for local packs, just after having a Google My Business page, according to Whitespark's Local Search Ranking Factors report. Reviews' weight in determining where businesses land in the Local Pack/Finder has increased from 12% in 2018 to 17% in 2021.
Even if it's a slight uptick, it shows that review content is still highly valued by consumers. Even though links have been dethroned as the most essential factor in determining placement in the Local Pack/Finder, reviews have maintained the second most important factor.
Buying online reviews and having numerous fake 5-star Google reviews can create an adverse effect on your online platform. Google might detect your platform as a forged landing page. It can completely devastate your online presence.
Potential buyers can easily identify bought reviews
Are you still not convinced? Many of you already started to plan a blueprint to outplay all those negative factors. Thinking that you are the smart dude and should buy online reviews? C'mon!! Customers are not dumb and they can figure out your forgery.
A huge number of consumers say they have caught a bogus review this year. It's not hard to tell when a business is buying online reviews and which ones are genuine on their page. Certain characteristics make people hesitate to believe in online reviews.
Artificial language
Overly enthusiastic and exaggerated wording is common in paid reviews, which also tend to be without accurate information and personal experiences, resulting in an unnatural tone. They might be overly enthusiastic or talk in a robotic, artificial way by using the same phrases over and over.
The difference between a fake review and an original review can be observed by just reading the comment properly. Audiences are conscious enough to go through the reviews and check whether it's fake or not before making their purchase decision.
Content duplication
When you are buying online reviews, you will not get any actual customer experience featured in your business platform. The chances are very high that reviews will be monotonous and the content of those reviews will be replicated. This can make your business less trustworthy to the people.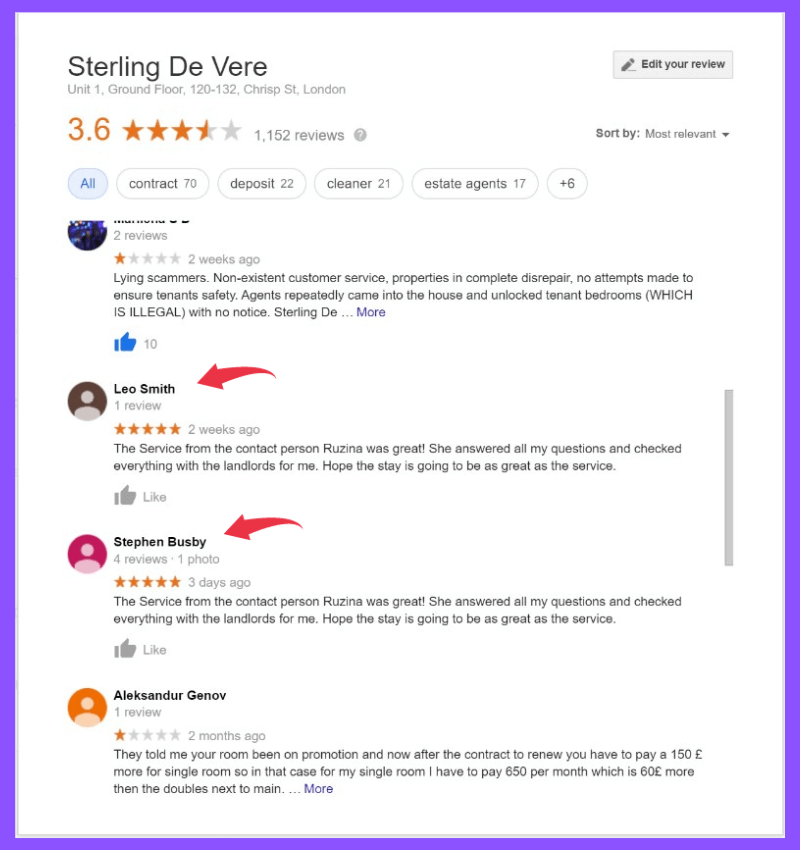 Anyone will be able to identify that all those are fake reviews. They even tried to write exact same words as comments. This scenario will definitely drive away the audience from this business.
The unusually high number of positive reviews
People are more likely to question products with an unusual number of positive reviews. This raises a concern about authenticity. Often, businesses that buy online reviews don't bother with this fact and people easily capture their forgery.
Reviews from suspicious profile
Potential buyers always check the profiles of reviewers to determine how trustworthy they are. An unusually high number of reviews from accounts that are either new or unverified have generic usernames, or have little to no other activity on their profiles may be indicative of false reviews.
These types of profiles are created for giving fake reviews. Audiences can easily identify it by looking at those profiles. They don't have any profile pictures and gave reviews with oneliner comments just to increase the count of five-star reviews.
Inconsistent reviews
When there are discrepancies or contradictions between various reviews for the same product or service, it may indicate that the reviews have been falsified. Sincere reviews usually have commonalities in terms of characteristics, experiences, or topics.
How to boost your business growth without buying online reviews
Now you know that buying fake reviews is never an option for achieving growth in business or building a long-term relationship with customers. However, it's highly possible that you'll be tempted to buy online reviews, particularly if you are aware that some of your competitors are already engaging in this practice, and you see their business flourishing.
You also know some key issues associated with this by reading this article. You can take steps to minimize those negative impacts and buy online reviews for your business. Unfortunately, this will not be able to make your business highly successful.
This might be you but don't worry we are here to uplift your mood. Take a look at superior methods available to bring in genuine customer feedback rather than having to buy online reviews. You can attract potential customers with the following tasks-
Get feedback from your regular customers
You can't get any easier than this. If you just ask your regular customers to write a review smartly, you'll find that an unexpectedly high percentage of them will really do so. If you make it simple for others to provide you with feedback, you'll see even greater outcomes.
You can ask customers to leave a review in different attractive ways such as sending them a follow-up email after their purchase to drop a review on the website. If your items and service are of great quality, your response rate will increase. You should expect more positive feedback as a result.
Google My Business verification is a must
Verifying your Google My Business profile is the first step towards attracting more positive reviews. This is the search results page that includes information about your company from Google Maps. It will allow you full access to the features on your company's page. You can display your Google reviews for attracting customers.
You can respond to reviews and engage with your customers. You can also remove any fake details, like a wrong address or business hours. Your local SEO will also see significant improvements. This will also create trustworthiness in the eyes of a customer.
Give your response to the negative reviews
As a matter of fact, no company is immune to receiving negative feedback. You should interact with them and not ignore them. Respectfully respond to the reviewer's concerns and make an effort to resolve them.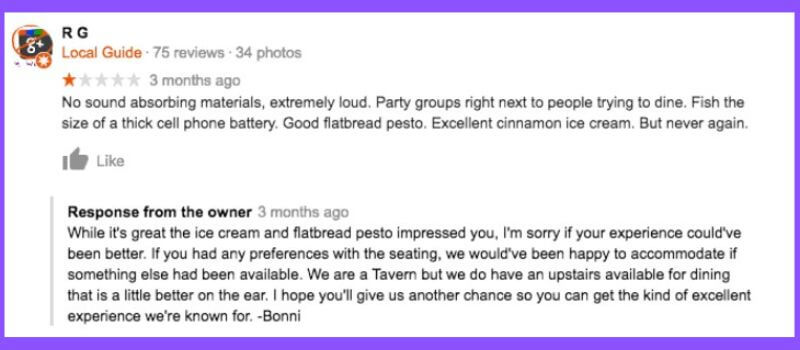 This is a great example of responding appropriately to a negative review. A gentle approach with the assurance of providing a better experience further can not only make the reviewer feel good but also represent your dedication to continuously improving your service to potential customers. Your commitment to providing excellent customer service and ensuring complete happiness for your clients will seem very impressive as a result of this.
Get back to preexisting reviews
Demonstrating that you read and respond to consumer feedback will prompt them to leave additional reviews. This indicates that you gave thought to and appreciated their feedback.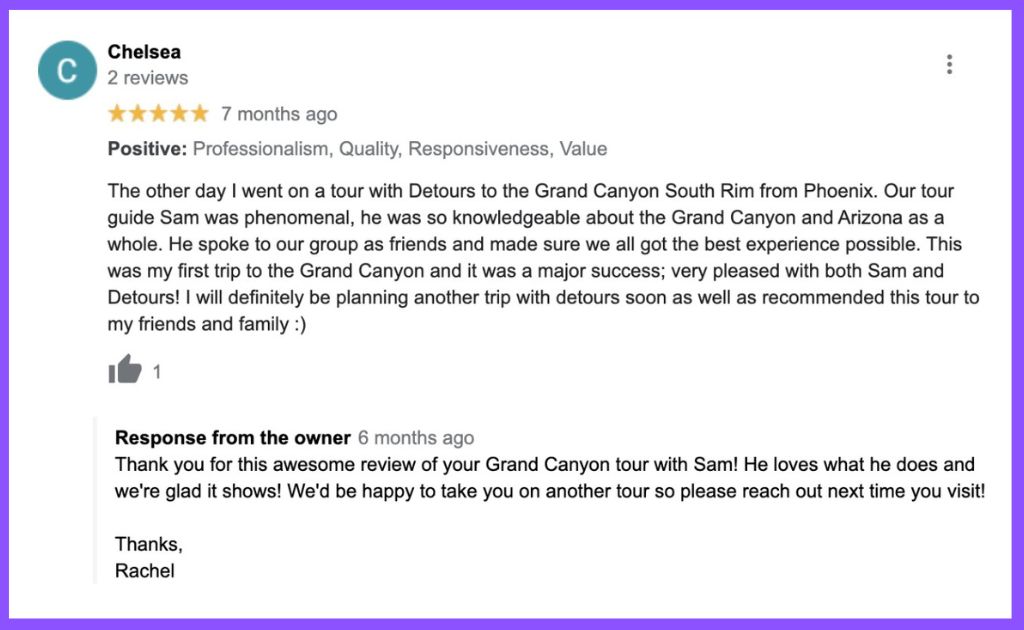 You should respond to all the feedback you've received by creating a positive piece, which will indicate that you have actually taken the feedback into consideration and working on it. Make sure your response is appropriate, though, as an incorrect one could cause more problems than it solves.
Have only positive reviews on your website
Negative reviews can drive away your website visitors. You also might think that you have to purchase a significant number of positive reviews to make a good impression on your website. Assuming you are using WordPress CMS for your website, you can present only positive reviews on your website by using the WP Social Ninja plugin.
WP Social Ninja allows you to select reviews you want to keep on your website and those you don't want to. It also gives you the facility of extracting reviews to your website from 30 different social platforms. This can be your ultimate magical tool to dissolve all the reviews-related headaches and you will never think of buying fake reviews again.
The bottom line
To sum it all up, it's not worth the potential damage to your reputation if you try to buy online reviews from a third party. Instead, it is recommended that you read both good and negative comments to better understand what works and what could be improved. It can help you to make an effective review management strategy.
Mastering the art of responding to customer complaints can also help win back displeased clients. It's quite improbable that businesses that buy online reviews have figured out how to manipulate search engine results.
These strategies are supposed to yield better results than thousands of fake reviews that are bought. You can also try tools like WP Social Ninja to arrange your reviews and make the presentation favorable in every situation for your business.
Sources: BBC News, Google Company News, Meta Community Standard, Statista.
Win your customers' hearts with exceptional features
Discover how WP Social Ninja can assist you design outstanding customer experiences.