Word of Mouth Marketing Examples and Practices for 2023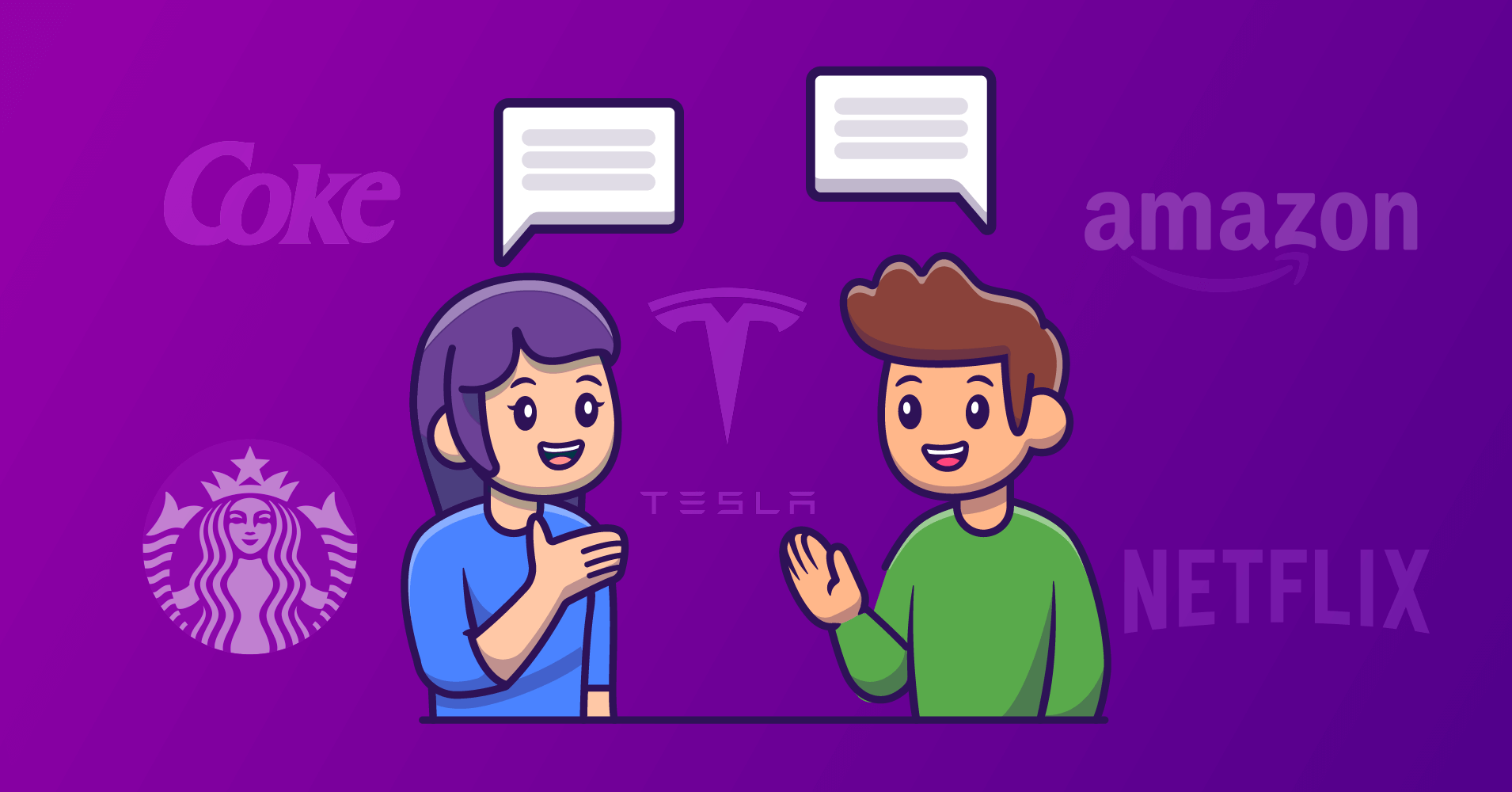 Do you want to discover the world's most reliable word-of-mouth marketing examples?
No, it's not commercial ads or pay-per-click ads. The most dependable marketing tactic comes from other people you don't even know. It's all about word-of-mouth marketing.
Because word-of-mouth is in the hands of your market, it cannot be easy to control at times. However, there are other ways for your company to benefit from word of mouth.
We'll go over some of the most valuable and successful examples of word-of-mouth marketing with WOM benefits and effective strategies below, and we'll help you figure out which will work best for your company.
Let's start with what word-of-mouth marketing is!
What is word-of-mouth marketing?
Word-of-mouth marketing, often known as word-of-mouth advertising, is a marketing approach based on personal references. Person X suggests that Person Y try your goods/services. They already trust the individual giving them the suggestion, so the brand they're referring to benefits from that trust and credibility.
Because personal recommendations can be shared online—especially through social media. That's why word-of-mouth marketing is now the easiest way to grow your business.
Many of these recommendations now come from a social media influencer, an online review, or a satisfied customer sharing their great experience. When done correctly, it can have massive consequences.
Here are a few examples of word-of-mouth marketing:
An influencer uses your product and shares it with their followers.
A consumer posts about your product on social media sites like Facebook, Twitter, and YouTube, among others.
Your customer takes images and posts them on social media.
A satisfied consumer posts a nice review on your Facebook page, Google Maps, Reddit, or another social media platform.
Social media allows marketers to deploy targeted campaigns and methods to promote and support word-of-mouth marketing online.
Why is word-of-mouth marketing important?
Word-of-mouth marketing is defined as a face-to-face interaction based on pre-established trust. It's a low-cost technique to get the word out about your business and products to online and offline communities.
It should be top of mind for your marketing if it isn't already. Word-of-mouth marketing is effective for:
Low-cost marketing
Promotes brand loyalty and
Uncovers new ways to reach potential customers
According to a Nielsen survey, 92% of consumers trust recommendations from friends and family more than advertisements, proving the value of word-of-mouth marketing.
Benefits of word-of-mouth marketing
The benefits of word-of-mouth marketing are huge. When people talk positively about your product or brand, you might consider you're on the right track to developing a brand name for your business.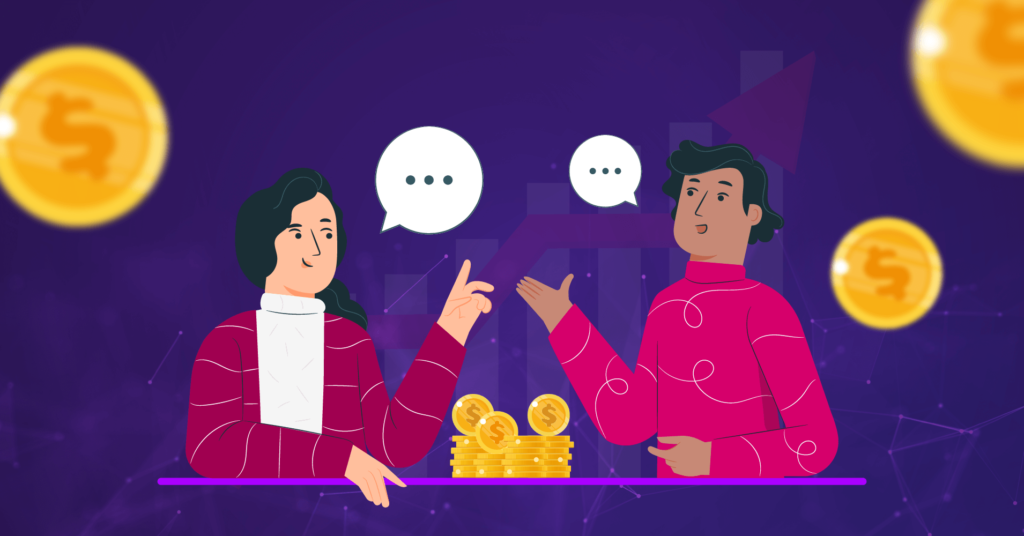 Word-of-mouth marketing is the quickest and most reliable and more beneficial than other marketing methods. That's why here we are sharing the five benefits of word-of-mouth marketing.
Later in this article, we will also share a few word-of-mouth marketing examples.
Free promotion
Word-of-mouth marketing is a free promotion means of spreading product and service information. While most forms of marketing, such as print and TV or radio, involve an out-of-pocket investment, word-of-mouth marketing does not.
Companies hope that by providing a high-quality product or service in a friendly manner, their satisfied customers will tell their families and friends about their positive customer experiences.
Boost search traffic
The brand, sales, and market presence will improve without spending money on advertising. What can be done to boost search traffic? It generally has much to do with being transparent about your company's ideals.
Suppose you can hook clients with your goal, clever marketing, or a memorable event. Instead of spending a share of your revenue, you may boost search traffic for your site.
Social engagement
Communication and participation with members of an online community are referred to as social engagement. People do not utilize social media for a one-way exchange of information. They're looking for people and brands to connect with.
Nowadays, word-of-mouth marketing strategy is the most important factor in boosting your social engagement. If you develop your product and market in a user-friendly way, your business's social engagement will increase automatically. Ultimately this process helps your overall marketing and brand development process.
Grow brand image rapidly
Building your brand image is essential; it is how you grow in size and profit. Word-of-mouth promotion encourages people to talk about your brand and boosts sales, strengthening your company's brand image. Your present and potential clients will more likely respond favorably to your products and services if you have a strong brand image.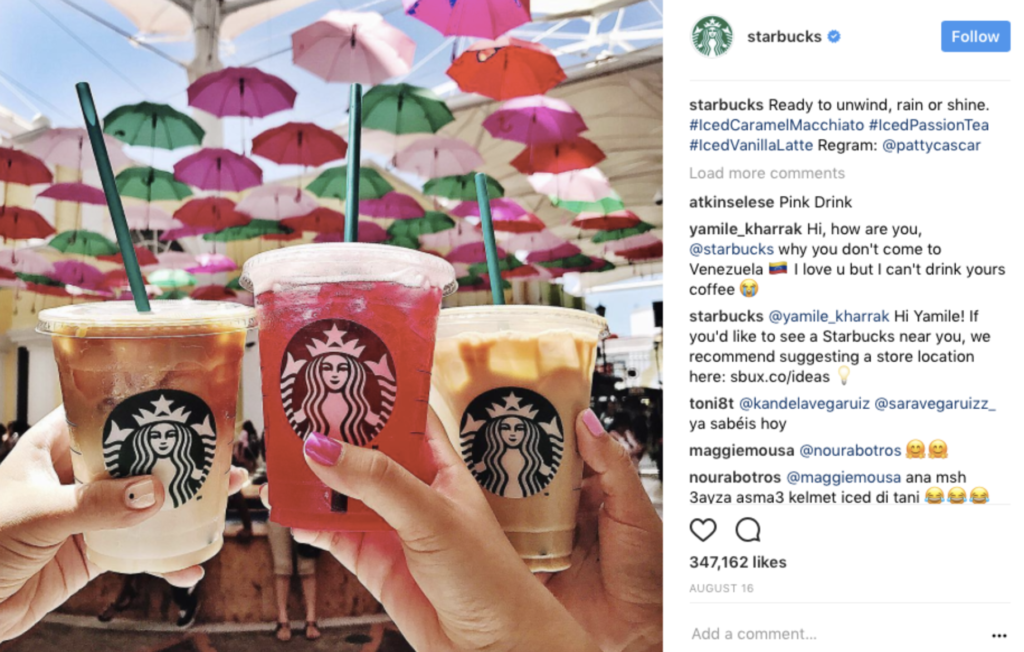 Word-of-mouth marketing may be a powerful tool for improving a company's sales. You won't get good referrals and publicity if you don't give an excellent client experience, no matter how unique your website is or how effectively you operate your business.
Increase sales
Most importantly, positive word-of-marketing can help you increase sales. Most people seek advice from their friends and peers while making online purchases.
As a result, when someone asks for a recommendation, you will definitely share a good experience with your friend and family the way you have received it previously. Ultimately this process helps businesses to generate or increase sales.
How to implement the word-of-mouth marketing campaign
Companies must provide a product or service that people enjoy using. You don't have to be the first, but you should ensure that your product is better than the competitors. Here are a few ideas for getting people to know how to implement the word-of-mouth marketing campaign.
Create hashtag
Let's imagine you started a brand Instagram account for your business. Begin with a hashtag. It doesn't have to be fancy; simply follow the hashtag with your brand, such as #WPSocialNinja. All posts will be from your business at first.
However, other people will undoubtedly begin to use your hashtag as well. Customers and admirers of your company's specialty will frequently include your hashtag in their social media posts.
Hashtags are a simple yet powerful way to get your customers to share information about your company. As a result, the #hashtag will gain popularity.
Customer testimonials
Detailed customer testimonials can be a great way to spread word-of-mouth about your products and services. The authenticity and level of expectation are much better than anything else.
So if you want to implement your word-of-mouth promotion strategy on your brand without spending money. You should use the customer testimonials options and display the best customer testimonials from great market leaders and valuable customers. This will improve the overall brand.
Run referral program
For today's marketers, referral programs are one of the most common methods of gaining new customers. They're also a standard component of many effective word-of-mouth marketing campaigns.
Customers are rewarded for referring friends and family to your company through a referral program. This exercise has the potential to generate strong word-of-mouth conversations about your brand along the way.
Collect reviews
As a word-of-mouth strategy, collecting reviews work well. The customer gives feedback on the product page for the product they purchased. The post is then seen by store visitors, who may be motivated to buy the goods based on the customer evaluations they've read.
Customers that write negative evaluations will be directed to your customer service department so that you can improve their customer experience.
Apply influencer marketing
Influencer marketing is for you if you seek a sustainable word-of-mouth marketing strategy.
If you want to use influencer marketing, you'll have to pay an influencer to feature your products on their social media. You can control what they post and how they post it because you're paying them.
The nice part about word-of-mouth marketing is that you can pay to start a talk about your product and possibly make some purchases.
Provide quality customer service
Another important factor to consider before starting your WOM marketing campaign is that even if you have the best product in the world, if your brand is a hassle to work with, people will not return to buy with you. They will also refrain from recommending your business or items to others.
After all, the world's internet retailers number over 9.1 million. At least one of them must sell the same products as you. You can anticipate new customers to go to them instead of you if they deliver better customer service to their present clients and share a nice online review.
Customers will gladly talk about your customer service if your business and product are excellent enough and have an influence on their life.
Be social on social media
You'll need to communicate with your clients regularly if you manage an online business and plan for a successful business exit strategy. Having a friendly and active relationship with them while producing high-quality content for your social media presence is important.
Depending on your goals, you should share aesthetically pleasing photographs, shoppable product images, videos, and graphics to catch your customers' attention. You know that displaying social media presence like your social feeds and reviews takes time and effort.
Depending on your company's needs, you may speed up the process by exploring relevant social media plugins.
Five positive word-of-mouth marketing examples
If you have a good experience with a company, you might tell a friend or family member about it. This is word-of-mouth marketing. Businesses can persuade customers to perform the work for them. Which brands are the successors of word-of-mouth marketing?
Here are five positive word-of-mouth marketing examples from past years.
Teslas referral program
Tesla has a marketing budget of zero dollars. Are they insane? Other automakers have multibillion-dollar marketing budgets and often spend money on billboards, magazines, and television to promote their products. Without advertising, how can Tesla compete in the auto industry? And, perhaps more crucially, how did Tesla achieve growth and a massive ROI on a $0 advertising budget?
The simple and transparent solution: Tesla established a customer-centric solid referral program. Although word-of-mouth marketing has been around for a long time, it has never been used for a big purchase like a car. Tesla, on the other hand, made it work.
Before the business launched a referral program, Tesla owners had already informed their friends about their cars through word-of-mouth. Tesla encouraged the advocacy by introducing a referral program that offered meaningful, unique, and exclusive prizes.
Here's how Tesla made referral marketing an important element of its growth strategy:
Referral program 1: New Tesla customers get a $1,000 credit. Referrers received a $1,000 Tesla credit. Tesla's original referral program offered straightforward, two-sided incentives. A customer's only opportunity to get a discount on Tesla products is through the referral program.
Referral program 2: ​​New Tesla customers get a $1,000 credit. The referrer with the most referrals in each region (North America, Europe, and Asia) won a fantastic prize: a new Tesla P90 Model S, a home charger, and a trip to the Gigafactory's grand opening.
Referral program 3: New Tesla customers received a $1,200 credit. Referrers are entered into a lottery for a chance to win a tour of SpaceX's headquarters.
Tesla's third referral program rewarded Tesla supporters with non-monetary, experiential prizes. A tour of SpaceX was appealing because it reinforced Tesla's brand identity as a forward-thinking innovator in the field of zero-emission vehicles.
Coca-Cola and share a coke campaign
Coca-Cola set a good ground for word-of-mouth marketing examples. The 'Share a Coke' campaign began in Australia in 2011, with the usual Coca-Cola bottle wrapper being replaced with the words 'Share a Coke with…' and a famous name. The campaign aimed to build a more intimate relationship with customers and inspire shared happy experiences.
The top 150 most famous names in Australia were printed on millions of bottles, and the campaign was so well-received that it was copied by other countries worldwide with its twists.
For example, Israel's largest billboards were converted into interactive signs that greeted inhabitants by name. China also printed nicknames instead of first names on their bottles, creating an even more personalized touch.
The 'Share a Coke and a Song' campaign, which featured popular song lyrics printed on Coke bottles, was launched in the United States in 2016. With Selena Gomez posted a photo for the campaign, the campaign became the most-liked photo on Instagram at the time.
In 2017, a new campaign version was released in the United Kingdom. There were 75-holiday destinations instead of names or songs printed on the labels. That was a great approach to word-of-mouth marketing examples.
Netflix's marketing plan
Whether you're a big fan of television shows or not, you've undoubtedly heard about Netflix's Squid game. Squid Games has become one of the year's most talked-about issues.
The success of one of the all-time great advertising strategies that your brand or business may utilize to enhance sales and organic publicity.
Despite its reputation as a minor component of many marketing plans, Netflix's Squid Game proved it might be a significant driving force in advertising. Because marketing organizations can't buy specific word-of-mouth marketing strategies, it's usually done organically. However, now that social media is so accessible to brands, businesses might try to start a wave of trends or buzz to get word-of-mouth going.
Squid Game was brought to our attention by family and friends who couldn't stop talking about it. Countless memes are saturating news feeds on social media platforms such as Twitter, Facebook, Instagram, and TikTok. It was a great source of word-of-mouth marketing examples.
We had to give the TV show a shot as well. When a TV show is followed by trends and memes, it almost drives you to want to watch the show so that you can relate to the people around you and understand the jokes being given.
The basic fact is that no paid ad campaign of any size could reach the level of success that Squid Game did only through word-of-mouth, and there is a science to back this up. Make your campaign so specific that your target audience becomes an enthusiastic supporter of the story.
Amazon word-of-mouth marketing
We have also selected Amazon's story for the criteria of word-of-mouth marketing examples. Word-of-mouth is one of the most basic forms of marketing, but it's also one of the most effective. People enjoy telling people about their new purchases, and one of the first inquiries they receive is, "Where did you buy it?" Customers shopping on the Amazon platform often have a great experience, making them more inclined to suggest it to their friends and family.
Jeff Bezos recognized from the start that the customer experience would be critical in determining whether or not his customers would spread the word about Amazon. He integrated customer experience into his marketing plan from the start by including it in his goal statement:
"To have the world's largest selection and be the world's most customer-focused organization."
However, simply having the "world's largest assortment" is not enough to be a successful marketing strategy—Amazon needed to build consumer loyalty and encourage repeat purchases.
One piece of this loyalty pie is the word-of-mouth recommendations their platform and shopping experience create. By making it easy to check out and get their merchandise, their customers rave about the shopping experience.
And recommendations are potent marketing tools, and approximately 90% of people will trust a brand recommended to them even if recommended by a stranger. Word-of-mouth marketing strategy drives roughly 13% of all sales globally, which amounts to approximately $6 trillion annually.
Amazon utilizes word-of-mouth and word-of-mouth marketing examples in various ways. One option is for customers who have had a good experience on the platform to promote it to their friends and relatives.
Starbucks builds empire on word-of-mouth
Starbucks began as a small shop in Seattle over 30 years ago. Regarding word-of-mouth marketing, they did not use traditional methods; instead, they devised an innovative marketing plan that fits perfectly with the concept they intended to communicate.
How often have you noticed a Starbucks Latte billboard while driving down the road? Consider ad slots in magazines, newspapers, or any other area where you may expect to find a commercial.
When Starbucks first opened its doors over 30 years ago, it never ran ads in newspapers, never put up billboards on the highway, and advertising was not done the way it is now.
Starbucks built only one experience for its customers, aiming to provide them with a place they could call their "third home."It reflects the definition of customer service; they know who their customers are and work to ensure that no one has a negative experience when they leave.
Yes, Starbucks is costly, but customers keep going back for more. Why? Because they provide a high-quality product and work tirelessly to ensure you get the "perfect cup of coffee" every time.
They provided you with an experience, service, and product that made you happy, made you talk about it, and you helped shape Starbucks into who they are today.
It only took a few folks who came in for a cup of coffee, had a memorable experience, and told their friends and family about it.
Word-of-mouth marketing examples and the overall marketing process are quite effective. WOM has the power to move mountains and create or ruin a company.
You are word of mouth, and I am word of mouth. It's wonderful to see entrepreneurs recognize that their company's success isn't simply dependent on them; it also depends on us.
Word of mouth marketing example: Key takeaways
Building a community through word-of-mouth marketing is important to any successful marketing strategy. However, with such quick successes, word-of-mouth marketing examples may be easily integrated into a larger brand plan.
Following these strategies can help your brand produce word-of-mouth marketing based on the 5 word-of-mouth marketing examples listed above.
Research your target market
Let consumers drive your success
Make your goods or service stand out from the crowd
Always provide value to your customers, and know who your target market is
To generate buzz, use social media and experiences intelligently
Connect with your audience on a personal level
Create a referral program to encourage sharing and make it as simple as possible to spread the word about your company
Bonus tips: For word of mouth marketing examples
We've already covered topics such as word-of-mouth marketing, why it's important for business, how to implement the concept, and, most importantly, examples of word-of-mouth marketing.
We suggest you use a social media plugin to take your marketing strategy to the next level. Try WP Social Ninna, the all-in-one social solution for your website. This plugin is a feature-packed tool that allows your user to integrate 4+ social feeds, 10+ social reviews, and 15+ social chat widgets.
Using this powerful plugin, you can gain solid credibility from your consumer base. You can also include a Testimonial feature, a Notification Popup, and Global Translation options, all of which will facilitate your business in creating a successful marketing campaign.
At the same time, it will contribute to creating word-of-mouth marketing and increasing sales. However, if you want more insightful articles like that, you can subscribe to our newsletter.