Impact of Negative Reviews: How Negative Reviews Affect Your Business Revenue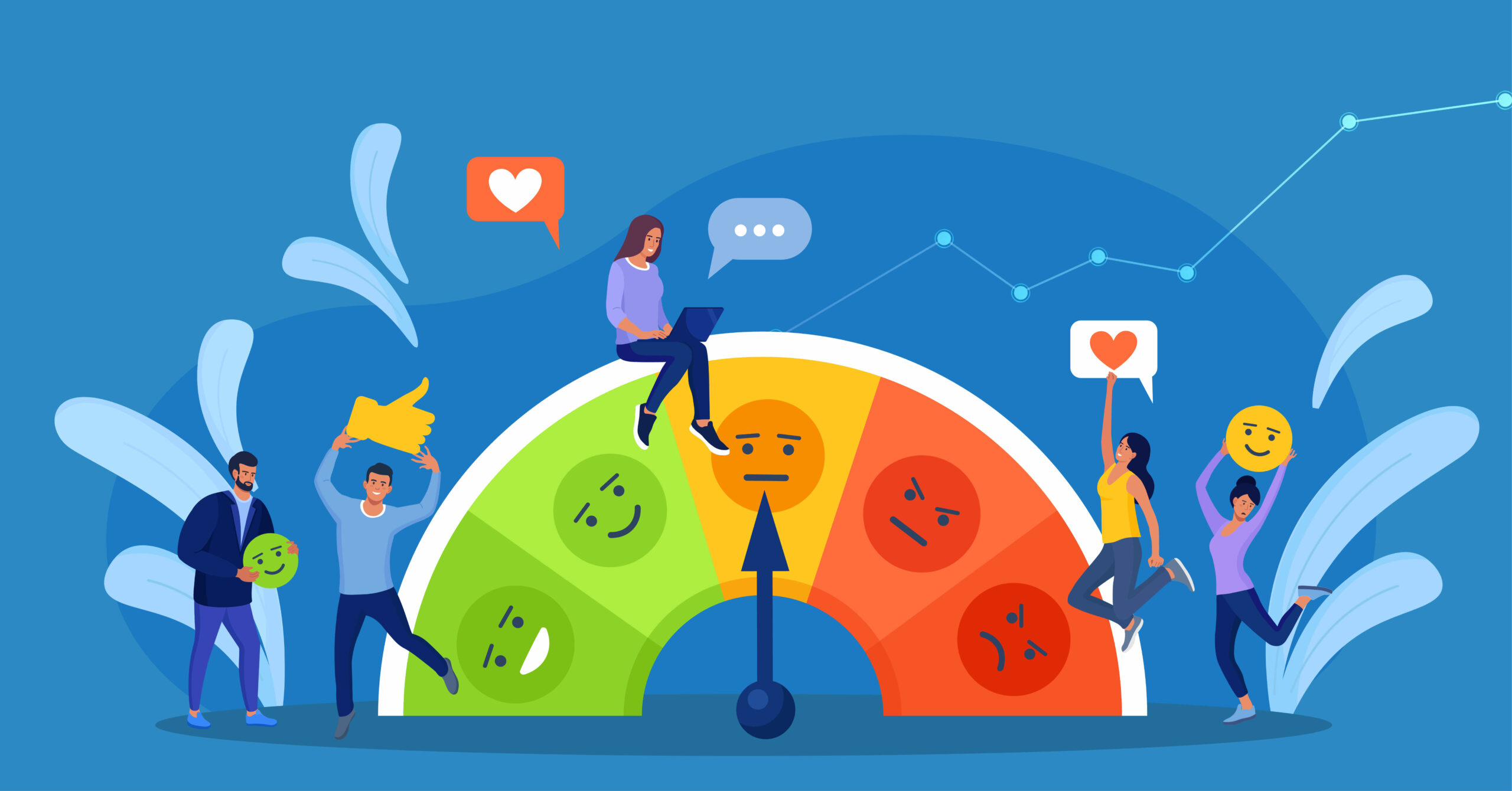 Frustrated with negative reviews after a lot of effort? Do you want to know the impact of negative reviews?
Due to the expansion of mobile technology, customers now have a more significant influence on a company's success or failure than ever before.
As a result, organizations and corporations must take a proactive approach to reputation management. Managing their online reviews may be the most effective approach to do it.
It can feel personal when your company receives a negative review. Every company makes mistakes, and some do nothing wrong, but the consumer has the impression that the experience was less than desirable.
Today, we'll talk about the impact of negative reviews, and then we will elaborate on how you can make good use of those bad reviews.
Let's go;
Impact of negative reviews
While individuals used to rely on word-of-mouth recommendations, today's customer is far more likely to read a few web reviews before deciding whether or not to visit a business or purchase a product.
According to studies, about 90% of all customers perform online research about a company before making a purchase decision. 85% of people believe online reviews are as much as a recommendation from a friend or family member.
Other vital statistics on the overall impact of online reviews are as follows:
93% of consumers read online reviews.
72% of customers said they look up Google reviews of a company before purchasing.
A customer reads ten reviews before feeling able to trust a business.
How do negative reviews impact a business?
What about the negative reviews? Of course, those have an impact as well. Here are some examples of how negative reviews can harm your business and statistics.
Loss of revenue
Researchers stated that businesses with a 1-to-1.5 star rating on Google earned 33% less than the average business in a study of more than 200,000 small businesses from various states and industries in the United States. For Yelp, the fine for the same low rating was 19%, and it was 9% on Facebook,
While the research isn't detailed on the impact of negative reviews published on other platforms (such as social media), the findings are likely to be comparable.
So, loss of revenue is just common sense; fewer customers mean less money.
Undermine business reputation
The only thing worse than losing money and clients for a business owner is losing their hard-earned reputation.
Negative reviews cause potential customers to have less faith in your company, whether fair or not.
According to statistics, roughly half of buyers will question a company's quality if they notice many negative reviews.
Drive customers away
Customers usually have multiple options for where they wish to shop. Why would they waste their money on a substandard product, service, or customer service experience?
A single negative review can drive away two of every ten clients, according to studies. Three negative reviews can drive away as many as 60% of customers, and four or more can drive away as many as 70%.
According to a 2018 survey, 94% of customers avoid firms with a high volume of negative reviews.
It's important to note that these figures do not account for negative word-of-mouth generated by reading a negative review or reviews. In actuality, these numbers may understate the true extent of the harm.
Low search engine ranking
When it comes to Google, the search giant has become a stickler for promoting high-quality businesses to its users. As a result, multiple bad reviews have the cumulative impact of lowering your business reputation.
However, Google has stated that one or two negative reviews aren't significant enough to affect where you're listed under search results. This article does not go into detail about the Google algorithm. Anyone can, however, learn more about Google's internal SEO guidelines.
Negative Reviews? Here's how to respond to bad reviews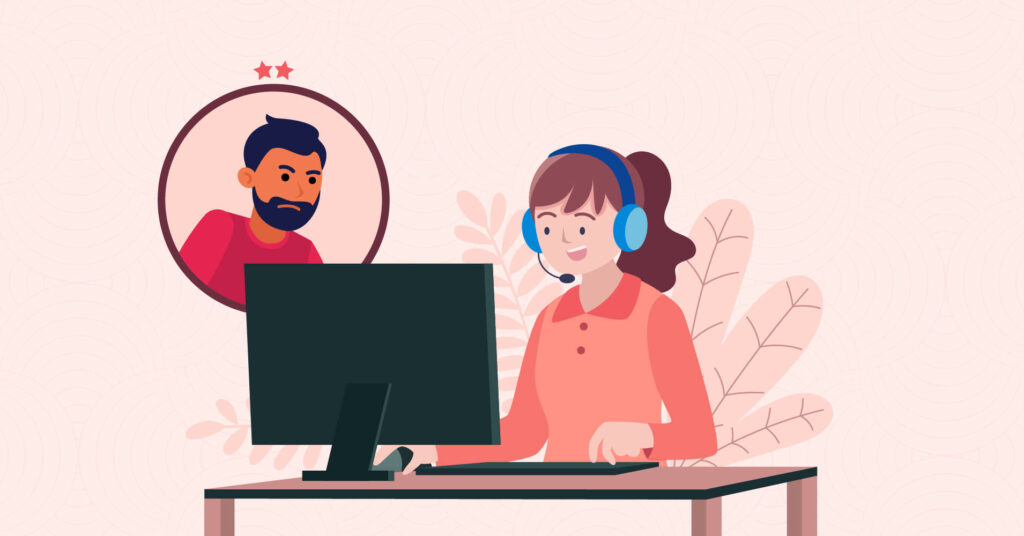 How can you keep your business from becoming one of the many casualties of a highly competitive, tech-savvy market?
Continue reading.
To make that happen, let's talk about dealing with negative reviews. So far, we've got a clear idea of the potential harm they might cause.
Find out where they reviewed you
According to Harvard Business School research, a one-star increase on Yelp can result in a five to nine percent increase in sales for restaurants. There are many other platforms for various reviews about different products. The following are the primary reviewers:
Facebook
Yelp
TripAdvisor
BBB.org
Foursquare
Also, consider any industry-specific specialist websites where buyers can post a review. Make a point of visiting these sites regularly.
Never ignore or get late to respond
According to a survey, 45% of consumers believe they're more likely to visit a business if it responds to negative reviews.
Even, Interactions with lousy customer service are more likely to be shared than interactions with good customer service. Overall, 95% of those who had a terrible experience indicated they informed someone about it, compared to 87% of those who had a positive one.
Let's see if we can change those bad reviews around. Businesses can achieve this by responding to the review (rather than ignoring it). The advantages of simply replying to a negative review can be substantial.
Never manipulate your customers with fake reviews
Posting fake reviews is not only unethical but also illegal. The site where the reviews are posted will almost certainly notice the presence of faked reviews at some time, which is a violation of practically every online medium's terms of service.
So, the temptation is there. You should never do it. It could be the most unprofessional thing you will do as a business professional.
Customers are aware of bogus reviews, which are worth nothing at all. So that businesses with all 5-star reviews often earn less money than those with excellent ratings but not all 5-stars.
Encourage your customers to review
You could be thinking if the risk of reviewing is worth it. The answer is yes, as long as your product or service is dependable and your customers have a pleasant experience.
It's OK if you don't. At the very least, you're aware of your faults and may attempt to improve them. Encourage your clients cleverly and ask them to review your product.
How negative reviews can improve the customer experience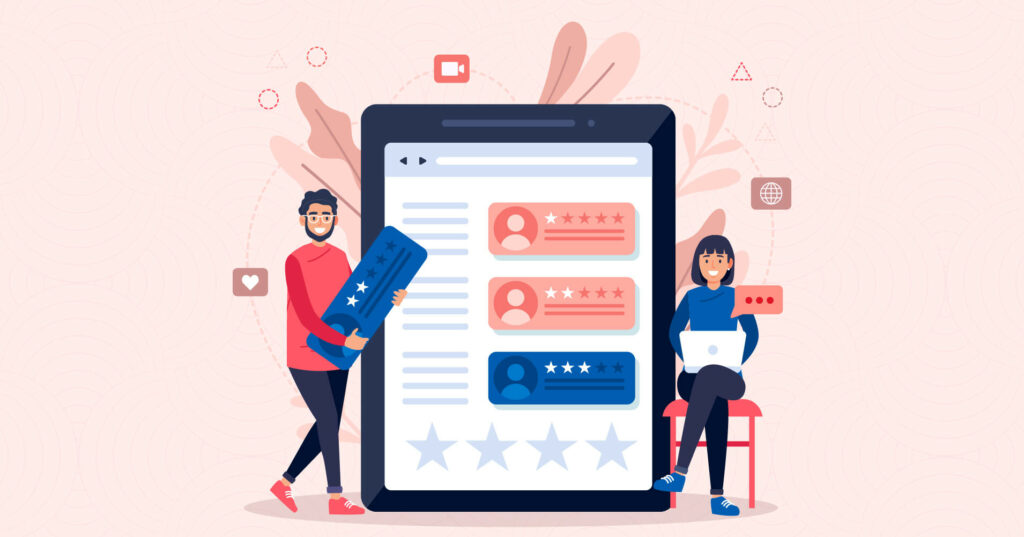 The Spiegel Research study presents a compelling case for accepting negative online reviews. However, there are a few more ways that this input can benefit you:
When there is a balance of good and negative comments, 68% of customers trust the reviews more.
If there are no negative reviews, 95% of consumers become skeptical of false reviews.
92% of consumers are hesitant to buy an item with no negative reviews.
82% of customers look for bad reviews before making a purchase.
According to studies, negative reviews provide insight and depth into a product for 72% of B2B purchasers.
So, when we talk about the impact of negative reviews, it's undeniable that negative reviews can also positively impact when you respond simultaneously and utilize the opportunity.
Embracing negative online reviews of your business
When a prospect posts a negative review about your business, it's difficult not to become defensive, but a poorly worded response won't improve the problem.
Sure, it's inconvenient.
Sometimes negative reviews are good for your business. Moreover, here are some suggestions for dealing with and accepting negative feedback.
Acknowledge and apologize: Do not argue with customers about their feelings. Instead, thank them for their feedback and apologize if they had a negative experience. Even if you haven't done anything wrong, your eagerness to help says a lot.
Be specific: Online review sites aren't the same as courtrooms. It isn't the place to get into a fact-checking dispute. However, you can respond briefly to the reviewer's issue to demonstrate that you're paying attention and inform them that your beliefs conflict with theirs.
Move the discussion offline: Keep your online interactions to a bare minimum. Instead, offer to talk about the matter over the phone, by email, or in person.
Bonus tips for handling negative reviews
While transparency and trust are essential for developing a brand, businesses must also defend themselves against online abuse, slander, and simple misinterpretation.
When the negative reviews are part of a defamation campaign against the company, it is acceptable to delete them. A competitor, a vengeful customer, or a malicious hacker could post a slew of fake reviews to smear your product or organization.
When embedding your reviews to your website feed, you have to eliminate the negative reviews to eliminate the negative impact of negative reviews. There is an ultimate WordPress social media plugin named WP Social Ninja.
With it, you take control of your reviews on what to show your customers and what not to. You can exclude or include your reviews and showcase the best ones. Moreover, you can do many other things, including auto-syncing, embedding social feeds, social chat widgets integration, etc.
Manage all your socials from the same screen with WP Social Ninja
Now, take control of your reviews
Online reviews can drive people to your business or competition in today's internet age. Customers can share their experiences with your company through online reviews.
On the other hand, they also can provide negative reviews, which can harm your business.
As a result, businesses must adequately keep track of their positive and negative reviews. Maintain a positive reputation by staying on top of consumer reviews.
And the most important thing is to give the best products and services that fetch great reviews for your business. And sometimes handle those reviews strategically.
We are signing off for today. Don't forget to comment below if you want to add your thought to us. You are always welcome.