How to Display Best Airbnb Reviews on WordPress Websites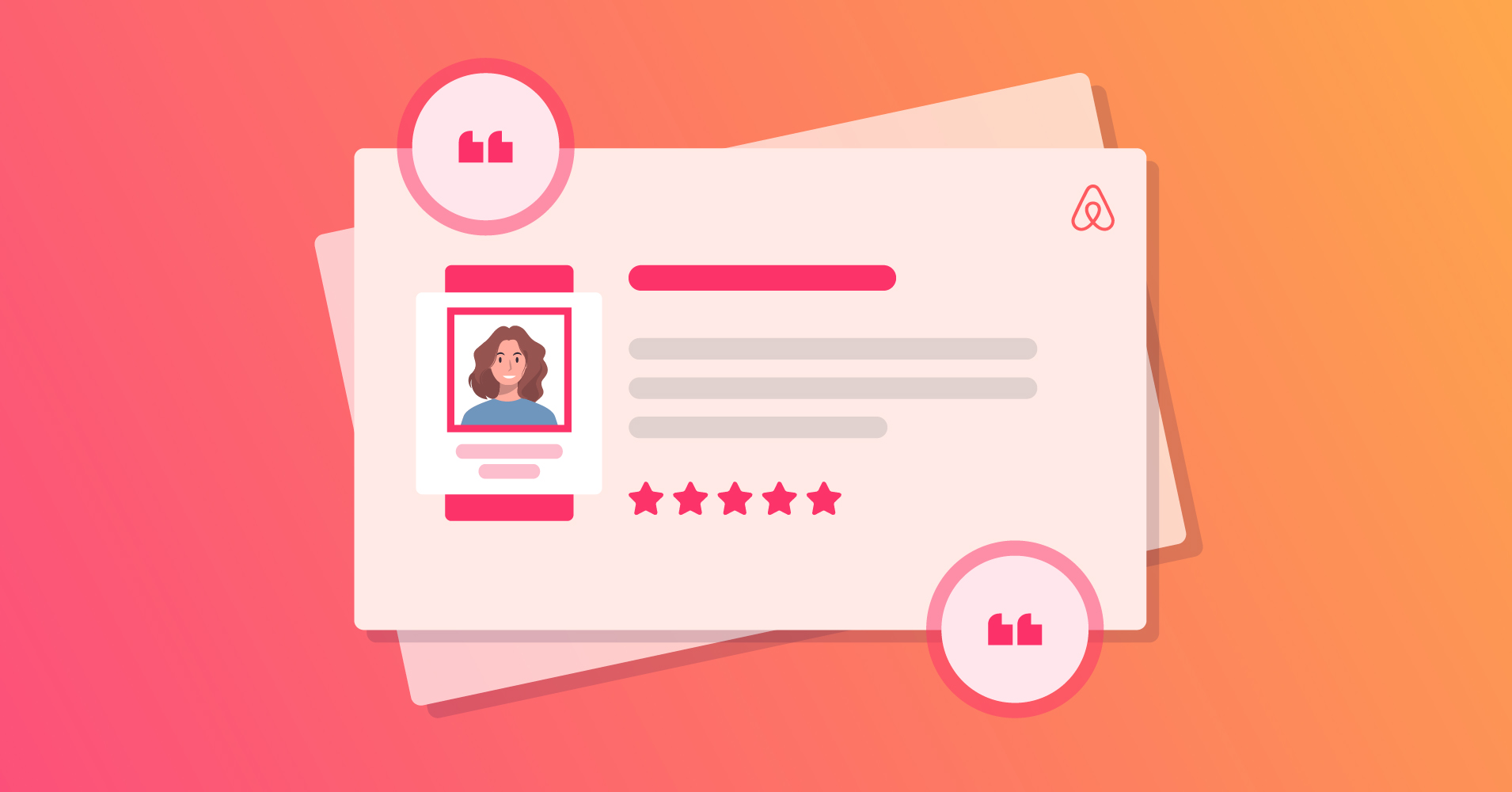 Best Airbnb reviews have become a crucial component of a business. But simultaneously, you must remember that every guest never submits the best reviews for their experiences.
Because each guest is different, their requirements are different, and they all come from diversified environments. That's why you will receive different kinds of reviews against your service.
The best Airbnb reviews can increase your booking ratio more than other hosts. But one unhappy customer review can hurt your revenue for months.
This quick guide clarifies what Airbnb guest reviews are, how they are worthwhile to brands & small businesses, and how you can display good Airbnb reviews on the WordPress website.
What are Airbnb guest reviews?
Airbnb guest reviews are the personal experiences of guests and hosts. After completing every stay, guests and hosts can write a review for each other. This option usually stays for 14 days. They can leave their experiences in the review section within the time limit as if users or service providers can share their experiences.
Here the reviews stay hidden until both guest and host have submitted their reviews. After completing the entire process, the review will be published on the guest's profile and on the host's profile pages and listings.
Why is the best Airbnb reviews important?
Best Airbnb reviews from guests have created an unexplored area in marketing and communication that bridges the gap between word-of-mouth marketing and feedback that can impact users' thoughts.
This indicates that having good Airbnb reviews offer you several fundamental advantages, whatever your industry, which is why it's becoming a crucial part of doing business.
Let's check these four causes why Airbnb reviews are essential for businesses to get more customers.
Help other guests
Customer reviews help other guests to comprehend overall customer satisfaction. Previous reviews always provide a clear idea about their experiences which can help make further decisions for future users.
By utilizing these insightful reviews as input, customers will be able to fix the issues that previous consumers faced, thereby making an optimistic knowledge for users and maintaining their focus on their needs.
Increase engagement with the best Airbnb reviews
78% of customers consider reviews are more reasonable than any other advertisement format. So adding them to your website can increase conversions. A genuine user's suggestion also gives you the possibility for excellent buyer understanding! Share their good Airbnb reviews to boost customers' satisfaction and brand loyalty.
Get good impression
A business can produce a good impression and credibility from constant positive reviews. Assertive reviews are at making your company's online identity.
Many users mislead reviews with ratings below or even above four stars. This leaves a minimum margin of mistakes at the top, but businesses with more reasonable average ratings significantly get more responses.
Respond to negative reviews
Negative customer reviews don't always harm your business identity and discourse future customers not to using your property for the business. Most of the time, a negative review will be a learning opportunity. If you react to it appropriately, you can enhance your business and your customer's perception of your business.
If you respond kindly, respectfully, and on time, you will see that customers respect you for caring about their concerns and even consider offering your business a second opportunity.
How to show the best Airbnb reviews on the WordPress website
Did you know that 9 out of 10 consumers read all kinds of reviews before purchasing online?
If your WordPress website doesn't have a review plugin, it's right time you add it. But that does indicate you count any review plugin on your website. You should utilize the best WordPress review plugin for your site. I know picking the best plugin can be a time-consuming task.
After failing numerous different WordPress social media plugins, this is the part where we attempt to assist you in selecting the plugin that's most suitable for your specific business condition. Because you only require one best plugin, not multiple, for the same task.
You can add WP Social Ninja, the all-in-one social media plugin, to simplify this task. It is a popular WordPress social media plugin with both a free and a premium version. While the accessible version functions as lightweight, but most powerful features are in the pro version.
You can show your social feeds, social reviews, and connect social chat widgets here. Then Pretty much these specific plugins can get the job done.
There are various features and functionality available in this plugin. And it's not possible to share all the potential ones in the same place. That's why here we talk about good Airbnb reviews. Just make sure you pay concentration to the plugin and its configuration process.
So, let's not smash any more time and get started.
Airbnb configuration process with WP Social Ninja
If you want to add the best Airbnb reviews to your site, first, you need to acquire the Airbnb reviews URL. First, you need to attach it to the Airbnb server to fetch the reviews.
To ensure your Configuration process, you need to Create a Template. After inserting the Airbnb Reviews URL, click on the Save button. Your account dashboard will display the Successful notification after following the instructions.
Airbnb requires two types of URLs. When you look for a location, you get the Room URL, and when you look for the experiences, it's a bit different than you get the Experience URL. Still, finding it a little difficult to understand?
To get the URL first, you need to visit the Airbnb site.
For rooms
Click on the page URL and select the rooms/business_id to get the room URL. Now copy and paste to insert it to download reviews.
Remember to click on the Save button after accomplishing all the processes. Now you can see the success message.
For experience
The experience URL is similar to the room URL, and the process is the same here. Copy the experiences/business_id URL and paste it to insert to download reviews.
Again, don't remember to click on the Save button when you are done. Now you have got the Success message.
The configuration process is very simple and easy here.
Why use review filters to display your best Airbnb reviews?
You can show your best Airbnb reviews on WordPress websites using review filters. It serves as business proof. If the reviews are advantageous for your business, the greater the chance you will tempt new clients and improve sales.
This will help you gain customer belief and enhance your ranking in search engines by displaying and filtering different customer reviews.
Let's see how you can filter your best reviews using WP Social Ninja.
Filters by minimum rating
Using the Filters by Minimum Rating, you can classify your Airbnb review types. If you would like to bring all the five stars to your site, you can quickly do it from this option. Here, just select the Five Stars from the rating list. It will help you not show any reviews less than five stars.
As you can see, here we have gathered all the five-star reviews.
Hide reviews without text
Would you believe a review that doesn't convey a clear message? A five-star testimonial without any text might look spammy. It can create confusion about your product and services. Most of the time, people think that those fake paid reviews.
So as a business owner, you should be concerned about these issues and make sure those will not be visible on your websites. WP Social Ninja offers you Hide Reviews Without Text to make this task simple and easy. By clicking this specific button, you can easily hide all the reviews without text and make your review section authentic and spam-free.
Filter by include or exclude
Every business owner wants to pick the best reviews to display for their sites. Usually, they receive countless reviews from their customers, but selecting the best and business-friendly reviews is a great way to display them.
You need to Include from the Filter by the Include or Exclude option. So when you select Include, it will give you the option to select the best hand-pick reviews by name. Now add the reviews according to your wish and show them on the website. Here is some best Airbnb reviews examples.
In the same way, all the reviews are not for display. Because some specific reviews can impact overall business and make a negative impression, to avoid the negative impression, eliminate those reviews by selecting the Exclude option and then pick the specific reviewer name you want to hide.
For example, there are six reviews, but we can't display all the reviews. Suppose the review of Xianning. Here his review starts with a negative impression. So just select his name from the Exclude list, press the Save button, and copy and paste this shortcode on your page. Now you don't find this specific review on your front end.
Now, you will notice that the review which was excluded from the list has automatically disappeared from your front end.
Final thoughts
This was a simple guide to assist you in leveraging the best Airbnb reviews to push your business growth and promising returns.
The simple guide presents you with the easy process and attractive functionalities to embed and display Airbnb review widgets on the WordPress website and raise website performance.
So, use the WP Social Ninja plugin to design and exhibit the best Airbnb reviews and unlock confidence, attention, and earnings.