10 Free & Low-Budget WordPress Google Review Plugins (2023)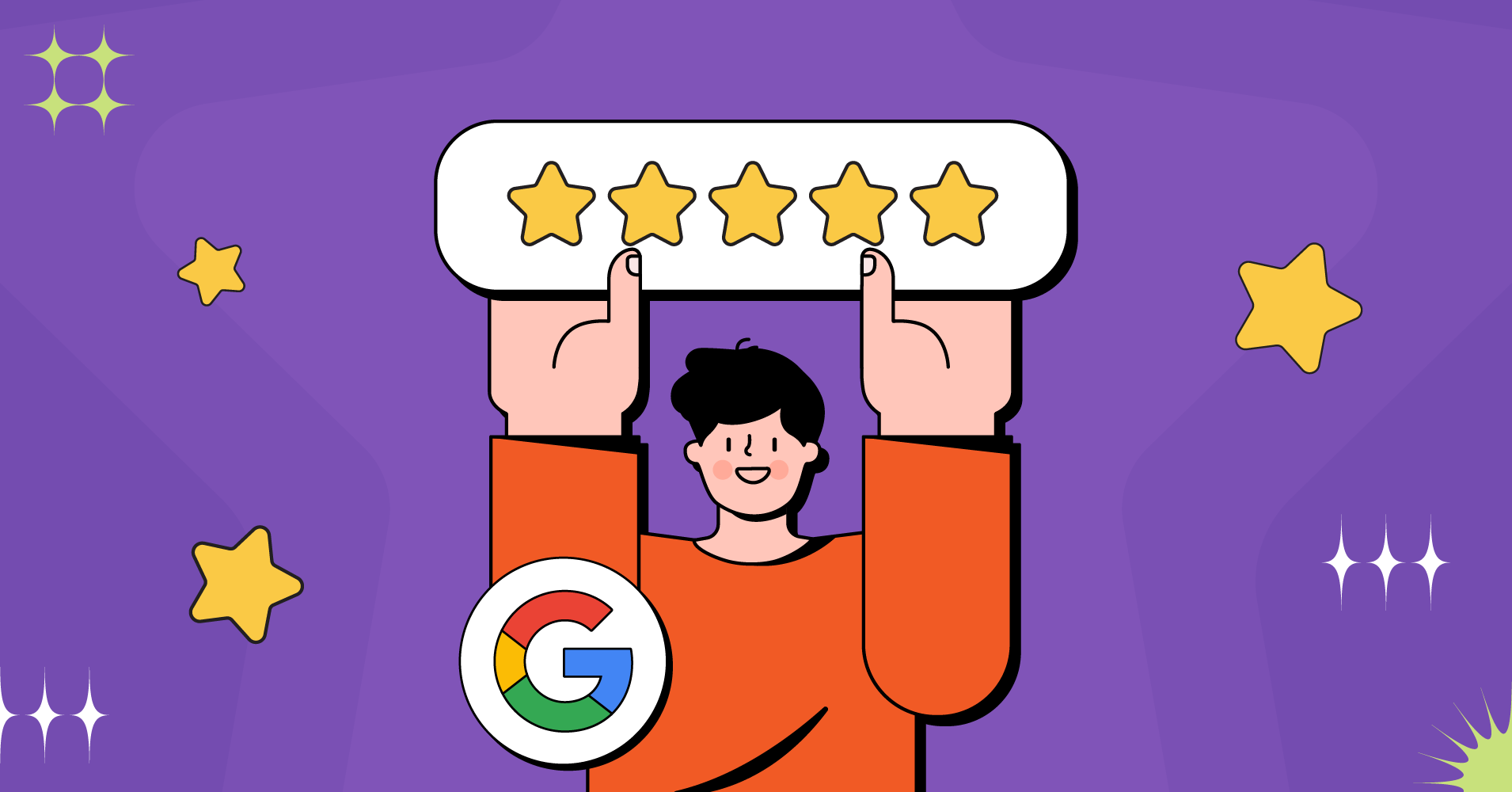 Heard a lot about the WordPress Google review plugin for website but need help deciding what to choose? You are not alone. Thousand of businesses have been facing the same issue and still need clarification.
If you are serious about finding the best WordPress Google review plugin, take a clear idea or inspiration from these 10 free and low-budget WordPress Google review plugin list and find the suitable one for your small business.
Keep reading and choose the most dynamic and feature-rich WordPress review plugin for your website.
What is the Google review plugin for WordPress?
WordPress Google review plugin lets you integrate all your Google business reviews and display them on your websites. It can embed Google reviews through the public and be approved by Google API without crawling and other unofficial methods.
Using the Google review plugin WordPress, you can display all your Google ratings and reviews on your sites most efficiently to increase your customer confidence and sales.
Moreover, your customer finds it convenient to rate your business when you have a Google review widget. A Google reviews widget builds customer trust, an SEO boost, and product conversions.
Benefits of WordPress Google review plugin for websites
The WordPress Google review plugin has a lot of advantages. It is an important testimonial from the customer's point of view. Your company's credibility and trustworthiness can grow if you apply the correct Google review plugin WordPress.
But that's not all; posting Google reviews on your WordPress website has numerous additional benefits. Among them, the most popular ones are:
Increase social proof
Enhance conversion rate
Rank higher on search engine
Save time by manually adding reviews
Show instant review on your business site
Display your product review in the more engaging way
Encouraging writing new reviews for your business
Increase average customers' average time spent on your website
10 best Google review plugins for 2023
Online evaluations are among the best methods for attracting new, devoted clients. There is nothing better than a favorable customer review that captures a real user's entire and intimate experience.
You must understand how to react to reviews, though. Being clever can help you gain the support of even more users. The WordPress Google review widgets listed below let you include, arrange, and publish the reviews.
Here are the finest Google review WordPress plugins to assist you in selecting the best one for your Business.
WP Social Ninja
Looking for a WordPress Google review plugin that supports Social feeds, Testimonials, Notification Popups, and Chat Widgets?
WP Social Ninja offers a dynamic social media plugin with 29+ social platforms that allow small and medium enterprises to manage and show all their social media content. This supper plugin supports 9+ review platforms, 4+ social feeds, and 15+ chat widgets. It was created with a priority on usability.
WP Social Ninja is a customizable and lightweight social media plugin to help you accomplish even more leads or followers by showcasing your social reviews and feeds and keeping chat support on your WordPress websites. It has multiple solutions with Testimonials, Notification Popups, a Shoppable Instagram Feed, Facebook Event Feed, and a Facebook album feed on your websites.
Key features of WP Social Ninja:
Effortless integration with all the platforms
Mix rating facility
Custom reviews
Collect all reviews in CSV format
Minimum and maximum rating facility
Multiple templates and layouts
In-depth filter options
Template editor settings panel
Styling options
Responsive checker option
Translate option
Realtime synchronization
100% SEO friendly
24/7 customer support
Advantages of WP Social Ninja:
Google review widget in the free version
Display reviews from multiple platforms
Dynamic review customization option
Various templates are available for displaying Google reviews
Integration with Fluent Forms
Instant communication with chat widgets
Disadvantages of WP Social Ninja:
All the major review widgets in the pro version except Google Business Profile reviews
Limited user reviews
Plugin for Google Reviews
Plugin for Google Reviews shows Google business reviews on your WordPress site by using a public API that Google has approved. Instead of crawling or other unofficial methods, it does this through the API. With this plugin, you can show Google reviews on websites correctly.
Displaying Google ratings and reviews on your site is the most simple and efficient way to build customer trust and increase sales.
You can get better results with the pro version of this plugin, which shows all reviews, and syncs them automatically. It works with other platforms like Facebook and Yelp, which you can mix, and it has many other unique features.
Key features of Plugin for Google Reviews:
Multiple widgets with Google reviews
Automatically update option
Display reviews through shortcode
Upload your own business photo
Multi-language support
Zero load time
Advantages of Plugin for Google Reviews:
Lift important reviews
Awesome and beautiful layouts
Show and hide different elements
Priority support
Disadvantages of Plugin for Google Reviews:
Not support in GDPR
The free version is too crippled to use
Widgets for Google Reviews
The Widget for Google Reviews is another great social review plugin. It displays your reviews in a sidebar widget. This plugin saves reviews in a WordPress database, so it's not dependent on Google to display them in a widget.
This free WordPress plugin for Google reviews offers shortcodes for easy review management. The widget for Google Reviews cuts long reviews and provides a "read more" link for a clean appearance. Google reviews widget can auto-refreshes reviews. The plugin pulls reviews from real Google+ users, so they're more trustworthy.
Key features of Widgets for Google Reviews:
Display upto 10 Google reviews
25+ pre-design template style
Review filtering option
Professional tagging system
Edit review order
Keep all reviews in the WordPress database
Shortcode integration facility
SEO boost facility
Language support from multiple languages
Advantages of Widgets for Google Reviews:
Unlimited number of reviews
Display reviews from different platforms
Review shortening option
Detail statistics
Shortcode support
AMP support facility
Supper customer support
Disadvantages of Widgets for Google Reviews:
Bad with custom styling facility
Poor customer support
Mobile responsive issues
WP Google Review Slider
WP Google Review Slider is another great plugin to display your Google reviews on websites. Using this you can use a responsive grid or list to show your customer feedback. WP Google Review Slider helps you look nice by displaying just high-rated reviews.
This plugin displays star ratings and dates in templates. It can even hide Google reviews on websites without text. WP Google Review Slider can also include customizable backgrounds and text colors. You may choose how many Google places reviews to display each row in WP Google Review Slider.
Key features of WP Google Review Slider:
Multiple languages, locations, and social pages support
Hide and show specific Google Reviews
Super cool graphs and charts facility for reviews
Create a cool summery badge for reviews
Get an email notification for low-receiving reviews found
Pagination support
Trim long reviews
Advantages of WP Google Review Slider:
Download all reviews in CSV format
Add a Google icon and link
Change the minimum ratings of the reviews
Pick and choose certain reviews
Disadvantages of WP Google Review Slider:
The slider option does not display properly
Difficult integration process
Reviews and Rating: Google My Business
Interested in displaying your current Google Business profile reviews and star rating on your website?
Don't worry! The Reviews and Rating plugin will collect this information using your unique Google Place ID and present a nicely-formatted list or column of customer feedback.
They also offer some relevant links to reviews and Google map listings and encourage customers to leave a review on Google. There are no limitations on the review gathering and numerous choices for displaying it precisely on your site.
Key features of Reviews and Rating:
Very high-level customization
250 theme and design including
Designed with SVG graphics
Advantages of Reviews and Rating:
Fully responsive device
Live preview in dashboard facility
Advanced capability to import all reviews
A comprehensive and free plugin with no upgrade
Disadvantages of Reviews and Rating:
Limitation on instruction guide
Hard installation process
WP Customer Reviews
WP Customer Reviews is a Google reviews WordPress plugin that is free to use. With this plugin, you can set up a page on your website where users can leave feedback about your business or product.
Most of the time, the reviews you get are pretty good, so you can choose which ones to put on your website. It uses several anti-spam measures to stop spam bots from sending in reviews.
In the same way, it lets the admins change the content and date of the reviews they've gotten. Also, you can add Google reviews to WordPress and review forms to any page or widget using shortcodes.
Key features of WP Customer Reviews:
Multiside and multiuser compatible
Shortcodes available for inserting reviews
Support adding the custom field
Shows aggregate reviews
Advantages of WP Customer Reviews:
Works with caching plugins
Include an external stylesheet
Multiple anti-spam measures
Disadvantages of WP Customer Reviews:
Complicated and not user friendly
Poor support
Customer Reviews for WooCommerce
Create a nice-looking review section for your online store with the WordPress customer reviews plugin called Customer Reviews for WooCommerce. It helps boost engagement, cultivate loyalty, and enhance SEO while encouraging customers to submit product evaluations.
With the help of this plugin, you can automate the reminders you send to consumers who have recently purchased anything from your store about leaving a review. You can opt to automatically email the consumer a coupon code for future transactions, after all.
It also works well with Google Shopping and lets you display review ratings in Google searches.
Key features of Customer Reviews for WooCommerce:
Manual review reminder emails
Import and export reviews
Integration with Google Shopping
Enhanced reviews and including ratings
Advantages of Customer Reviews for WooCommerce:
Boost sales
Review reminder
Increase SEO and engagement
Disadvantages of Customer Reviews for WooCommerce:
Privacy problem
Not proper tech support
Tagembed Google Reviews Plugin
Another one of the best Google reviews for WordPress plugins is the Tagembed. The plugin, made by Tagembed, is one of the most useful and well-known ones that lets people embed Google review widgets on WordPress.
You're not limited to only including a single review system; you can incorporate feeds from many social media sites if you'd like. You can add 20 or more social feeds to your website.
The tool has a Google review widget that makes it easy to put the best Google reviews on your WordPress website. Just follow a few simple steps, and you'll be able to show Google reviews on your website with just a few clicks.
Key features of Tagembed Google Reviews Plugin:
Social feed facility
10+ layouts
Instant real-time content update
Responsive widget
Advantages of Tagembed Google Reviews Plugin:
Simple to use
Better support system
Robust analytics
Free plans available
Disadvantages of Tagembed Google Reviews Plugin:
Conflict with theme
Limited user reviews for evaluation
Embed Social (The Google review plugin)
Do you want to discover a way to display user-generated content like reviews, images, and social media feeds on your website? With the help of EmbedReviews, an innovative review management platform, you can increase the number of reviews from satisfied customers and, in turn, attract new customers.
You can effortlessly add your well-deserved Google reviews to your WordPress website using solutions such as EmbedReviews, whether or not you use a WordPress plugin.
Key features of Embed Social:
Responsive design
Live sync
Support custom CSS
Analytics and report facility
Categorize reviews by tags
Advantages of Embed Social:
Better customization option
Good review management facility
Better layout design
Improve SEO and brand presence
Disadvantages of Embed Social:
Relatively new plugin
Very limited user reviews
WP Business Reviews
Another powerful WordPress Google reviews plugin is WP Business Reviews. Your website showcases your top reviews from sites like Google, Yelp, and Facebook.
With the help of this plugin, you may combine reviews from other platforms or show reviews from just one. The finest feature is that you can filter out hateful thoughts, add your own, and present them in a lovely layout.
Additionally, it has a robust user interface that enables you to search, format, and organize your reviews right from the WordPress dashboard.
Key features of WP Business Reviews:
Multiple review platform facility
Automatically add new reviews
Build your collection of reviews
Advantages of WP Business Reviews:
Best reviews tagging facility
Filter negative reviews
Add your own custom reviews
Disadvantages of WP Business Reviews:
High price
Poor customer support
Not proper customer reviews
Embed Google reviews with a WordPress plugin
We have only looked at a few top WordPress plugins for Google reviews. These plugins are famous for showing your Google reviews and ratings on your WordPress website.
Therefore, we'll now look at how to use one of these plugins to include Google reviews on our WordPress website. We'll start with Widgets for Google Reviews to see how we might integrate Google reviews into our WordPress website. This plugin caught our attention due to its strength and user-friendliness.
Now we will describe the integration and embedding process of Google reviews. If you want to display the reviews then this video tutorial will give you full details information. Here are the measures you can take into your consideration:
Still, you are not satisfied? Don't worry; we have a detailed blog post and documentation about the Google reviews with a WordPress plugin integration and review embedding process.
Final words
We struggled to select the absolute best Google review plugin WordPress. All 10 are excellent, but each has features that cater to different review types. However, we have the best options to cover all basic to significant needs.
We recommend WP Social Ninja as the best Google review plugin WordPress. Suppose you run a small and medium size enterprise and want to display Google reviews with reviews from other major platforms and social feeds with advanced pro features and functionalities. WP Social Ninja would be the best and most worthy plugin for your WordPress websites.
WP Social Ninja
Try WP Social Ninja today and see for yourself!
Using this plugin, you can easily manage reviews, ratings, and whatnot. Try today and give your feedback in the comment section tomorrow (after using the plugin)!