Do you wish to display all your scattered reviews in one place on your website? WP Social Ninja will exactly do that, all you need is to grab the plugin.
Google Business Profile Configuration #
To add Google Reviews to your site, you need to connect with the Google server to collect the reviews from their server; and WP Social Ninja has made it easy for you.
We have created the simplest way to get the reviews just with a few clicks.

In order to obtain Google Reviews successfully, select Google from All Platforms.
Now, let's see how you can add reviews to your website. Firstly, you need to obtain Google Access Code.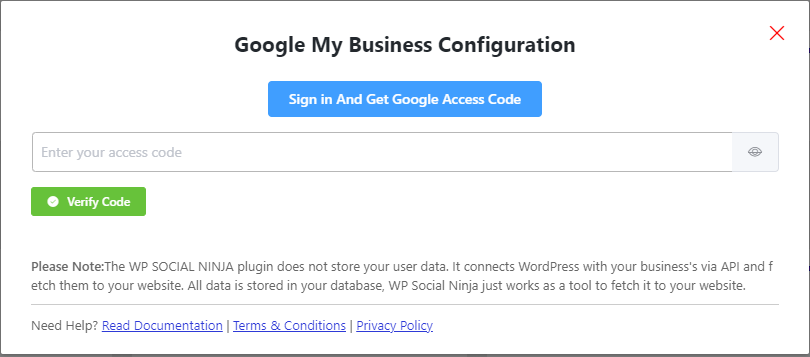 Click on the Sign In And Get Google Access Code to get the Access Code. Clicking this button will open a new window. Here, you must select the Email associated with your Google Business Profile account.
Step 1 #
Continue with your business account.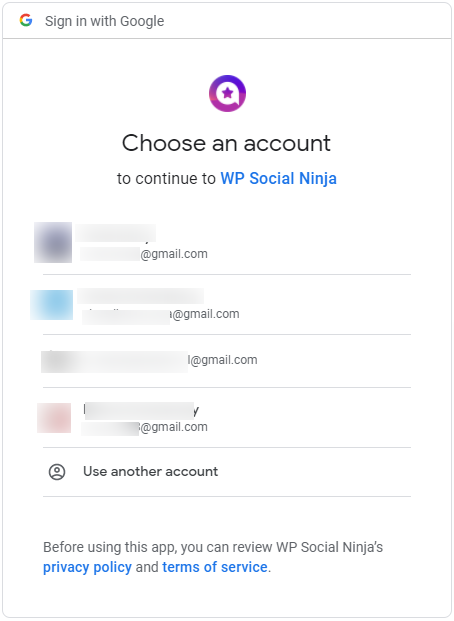 Choose your e-mail account to continue with WP Social Ninja.
Step 2 #
Click on the Allow to grant access permission.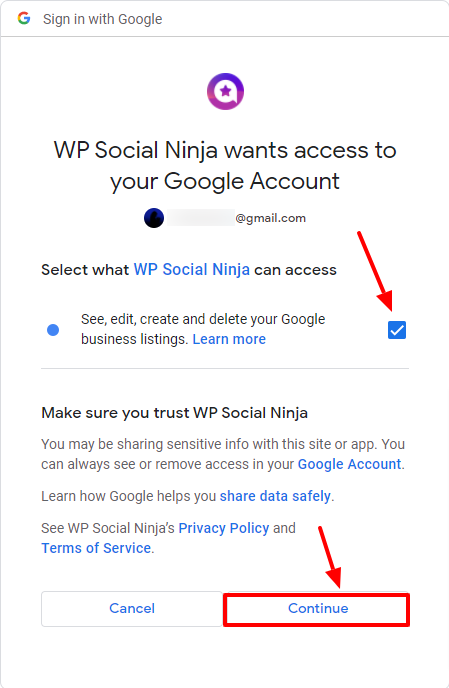 Step 3 #
Now copy the Access Code from here.

Step 4 #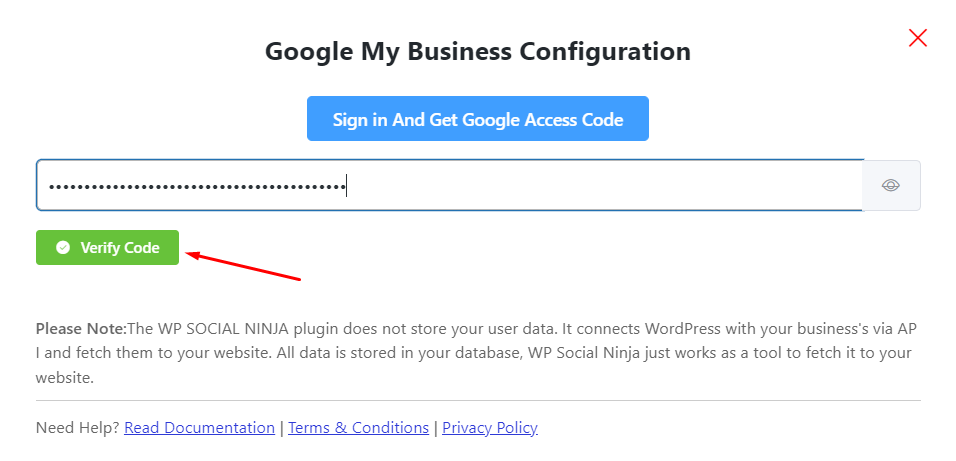 Then paste the copied Access Code into the Google Configuration page to Configure Google Business Profile. Click on the Verify Code button to get the Google Reviews.
Step 5 #
You can also click on Connect New Account to get your reviews from multiple Business Accounts.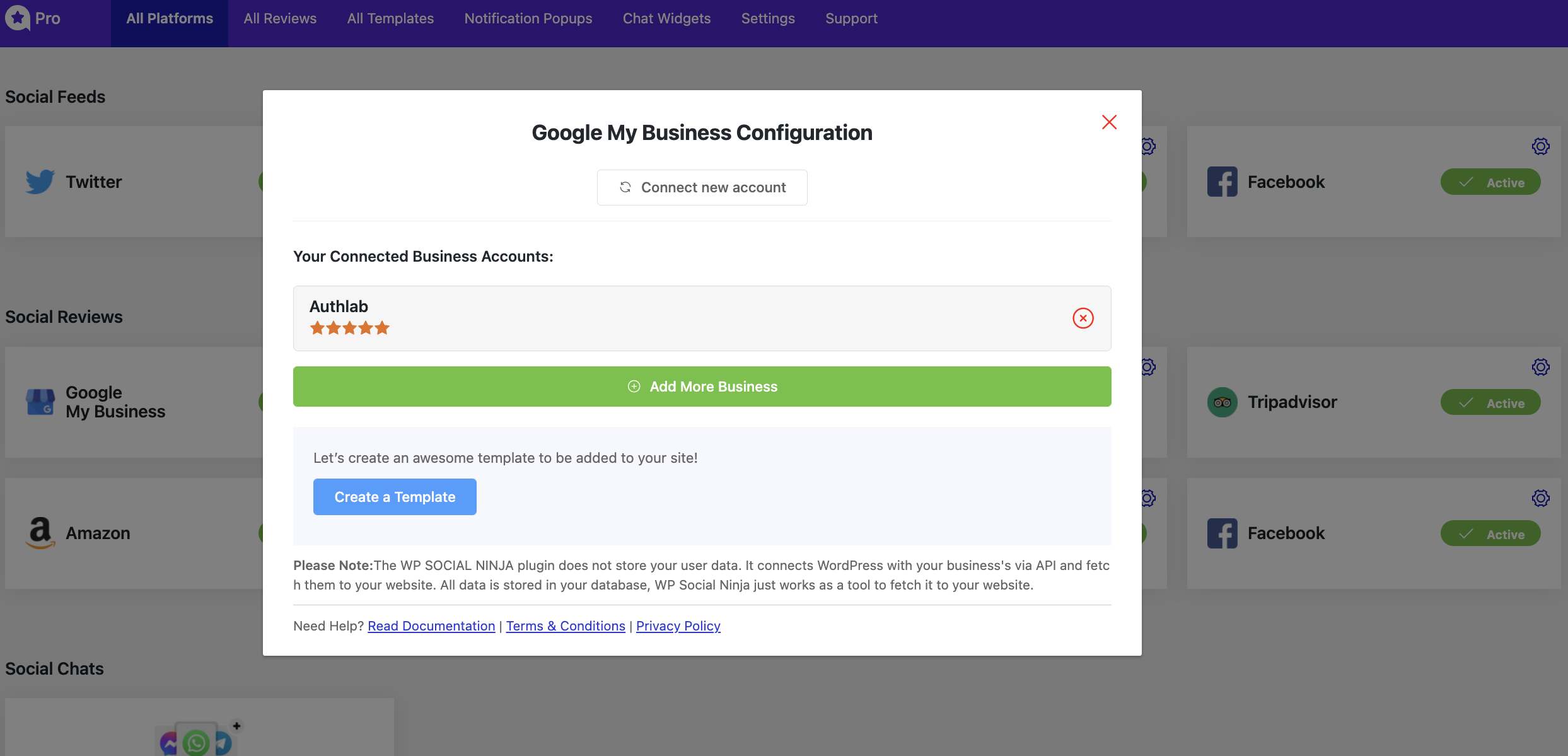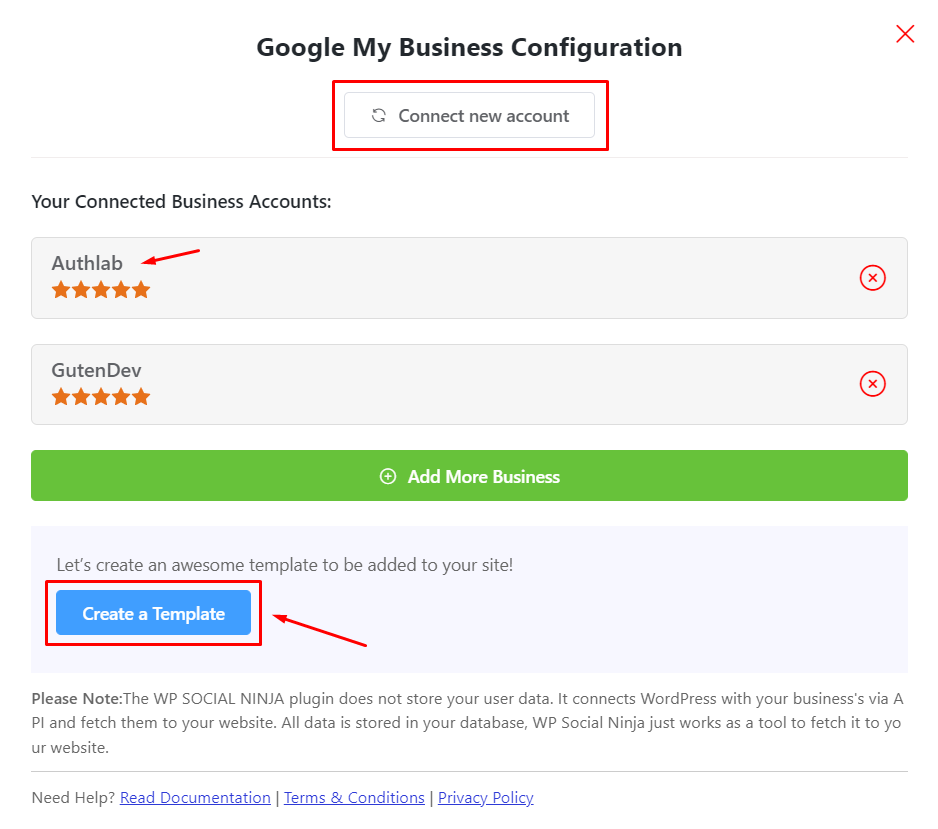 You have successfully managed to get your Google Business Profile Reviews. Now click to Create a Template to display reviews on your website.
You can also check out – Facebook Reviews