How will you feel if a plugin can simply take away all of your stress and build a great bond between your business and the consumers?
WP Social Ninja is one name that will help skyrocket your business. All you have to do is grab the plugin. Like other platforms, this plugin can fetch Tripadvisor reviews and embed them on your website. Let's take a look.
Tripadvisor Configuration #
To add Tripadvisor reviews, first of all, you need to integrate with the Tripadvisor server to download reviews.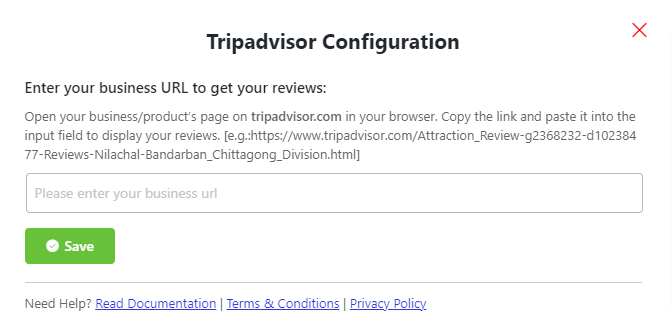 Secondly, you have to visit the Tripadvisor site to get the URL. In this section, you need to Create a Template. After inserting your URL, if the inputs are correct, you will get a green Success message. 
To insert the URL you need to visit the Tripadvisor site. Copy and paste the URL on Tripadvisor Configuration.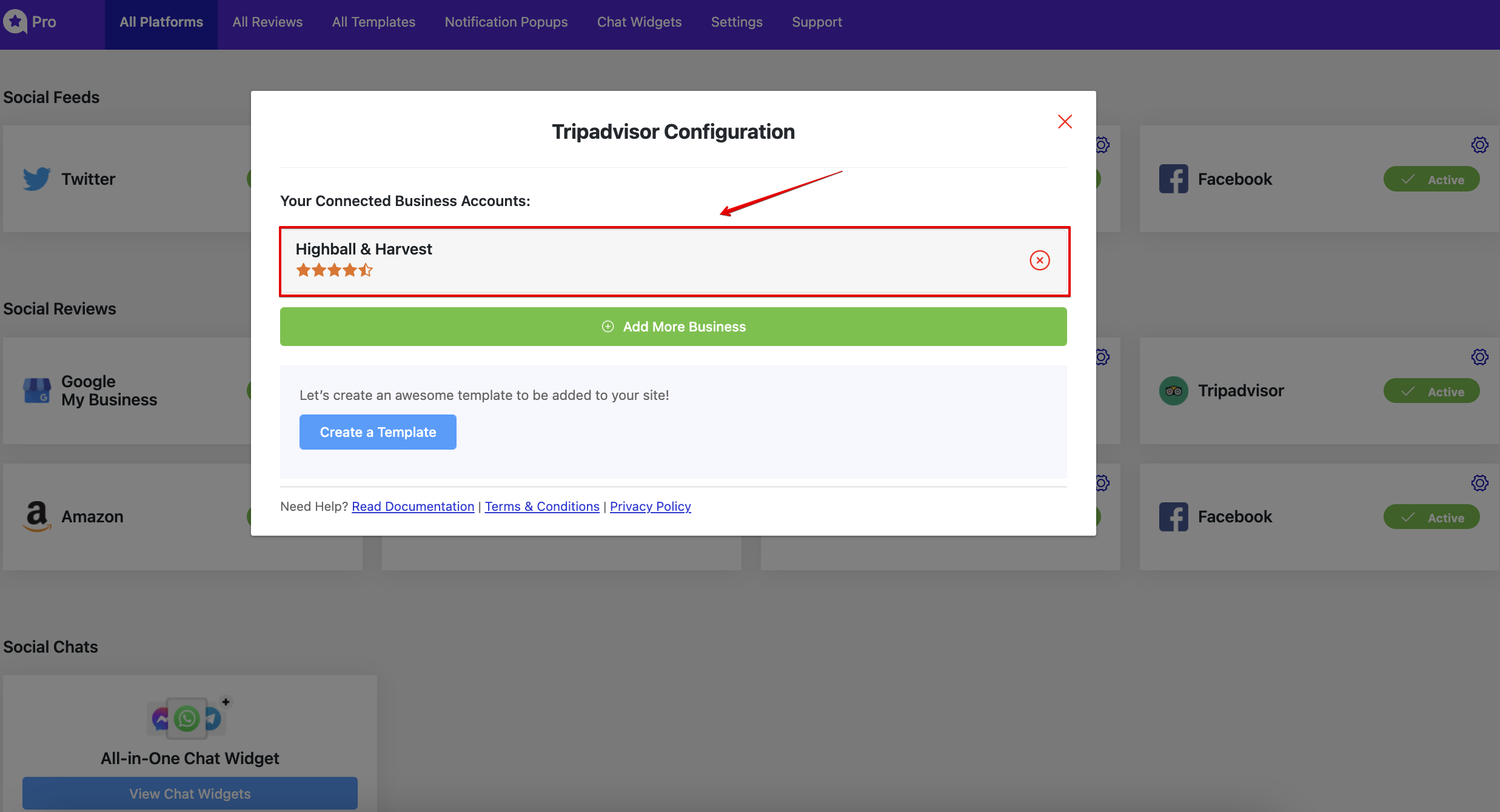 Next, you have to get your Social Reviews, and you will be notified with a Success message. Now click on Create a Template for the next step. Moreover, you can include multiple Business Accounts by simply clicking the Add More Business button. Just enter the business URL following the previous steps & click on the Save button. You can click the Cross icon on the left side to delete a business account if needed.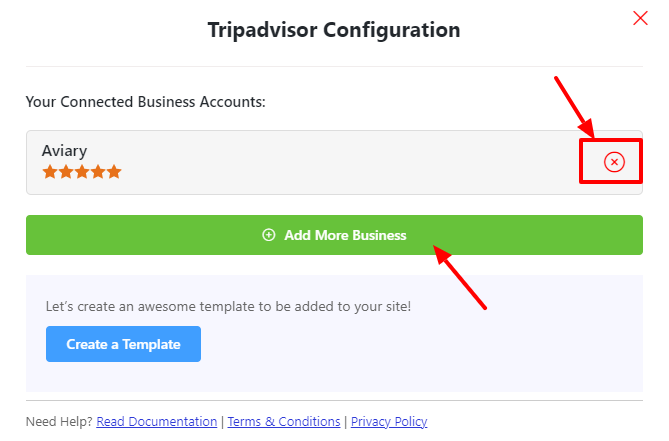 One thing to remember is that loading reviews could take some time. However, this won't take long.
Also, check out – Facebook Reviews