WP Social Ninja has always continued to render all the amazing social platforms. And now this all-equipped plugin has come up with Instagram Feed.
Configuring Instagram Configuration is a piece of cake. Let's take a look at the steps below –
Instagram Configuration #
Embedding Instagram Feed on your website gives your business a push to reach out to a bigger audience. To understand more let's delve deeper-
We can configure Instagram in three different ways. Here we will demonstrate each of the steps for you.
Connect your Personal Account #
Connecting your personal account with WP Social Ninja is a super easy task.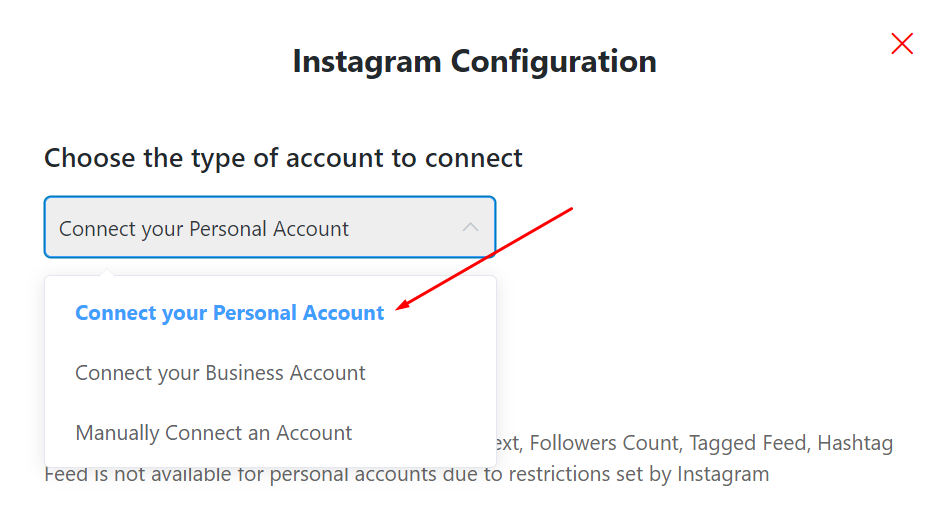 Step 1 #
Here click on Connect your Personal Account and then click on Continue with Instagram.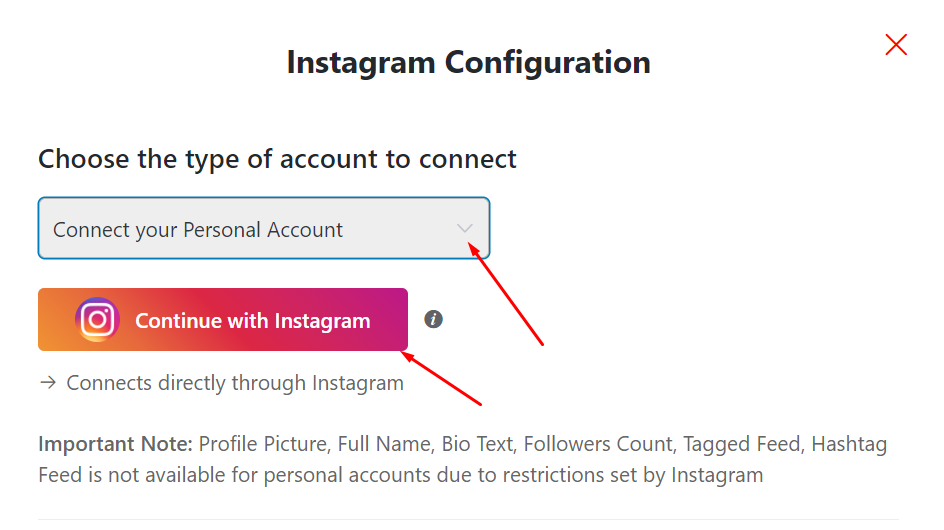 Step 2 #
Next, all you need to do is click on the Allow button to connect the personal account.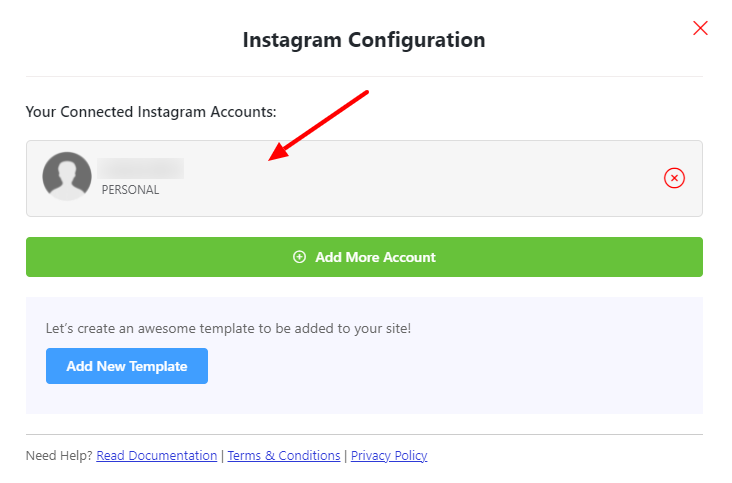 And you've successfully connected to your Instagram Personal Account.
Connect your Business Account #
To Connect your Business Account select the account type.
Step 1 #
Once you select the Business Account click on the Continue with Facebook button.

Step 2 #
Next, click on the Continue as Guten Dev (Your Account Name) button to connect the business account.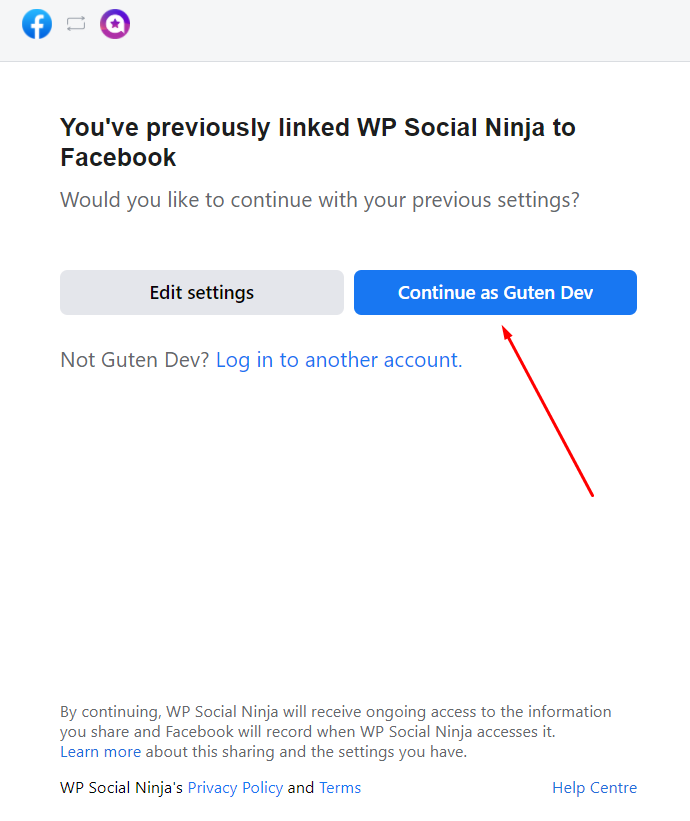 We recommend the "Select All" option during this stage. You'll have the opportunity to designate a particular account in the final step.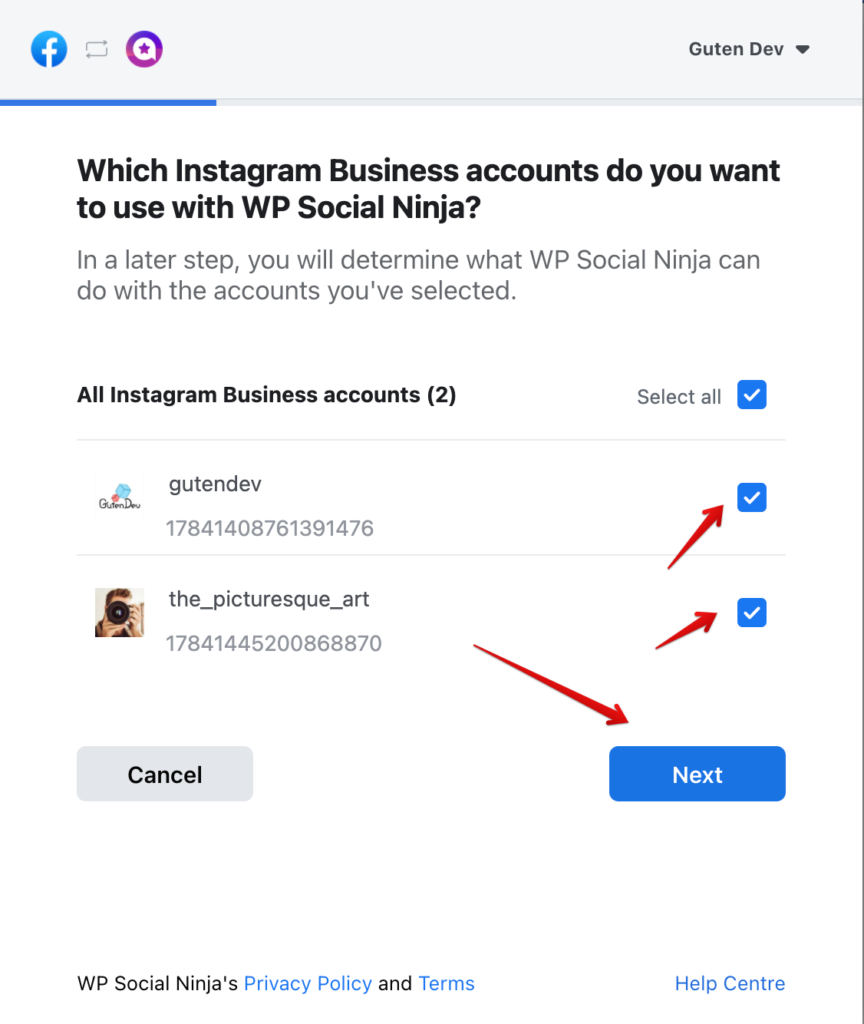 Select the Gutendev Instagram Business account and click the Next button to continue.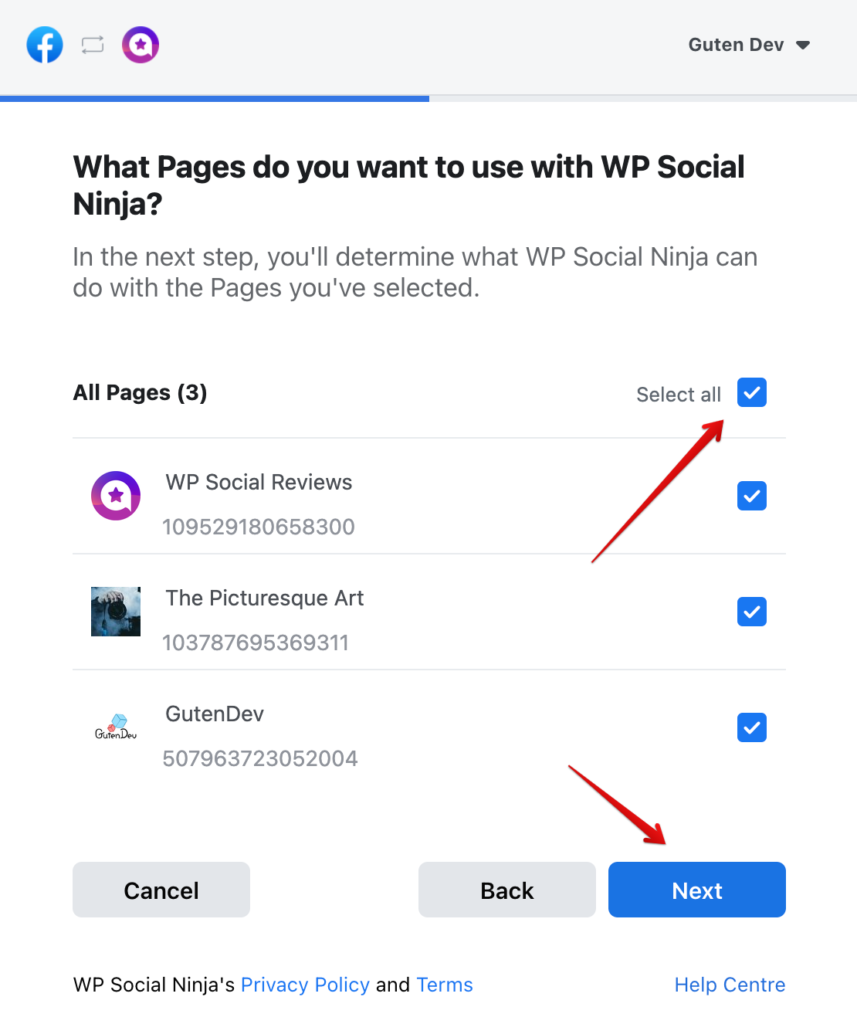 Here select the page you would like to use with WP Social Ninja.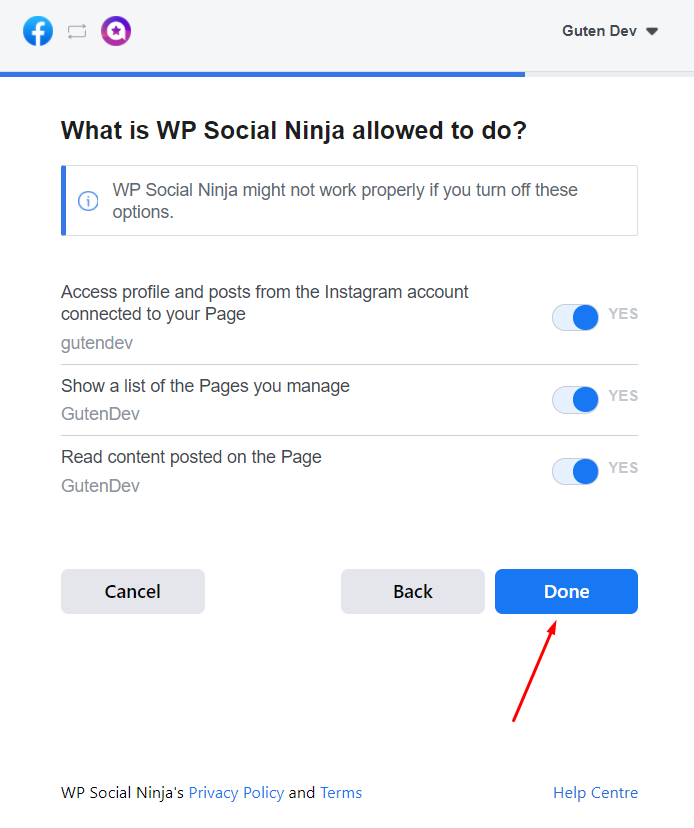 Keep all permissions as they are (these are required for WP Social Ninja to work) and click on Done.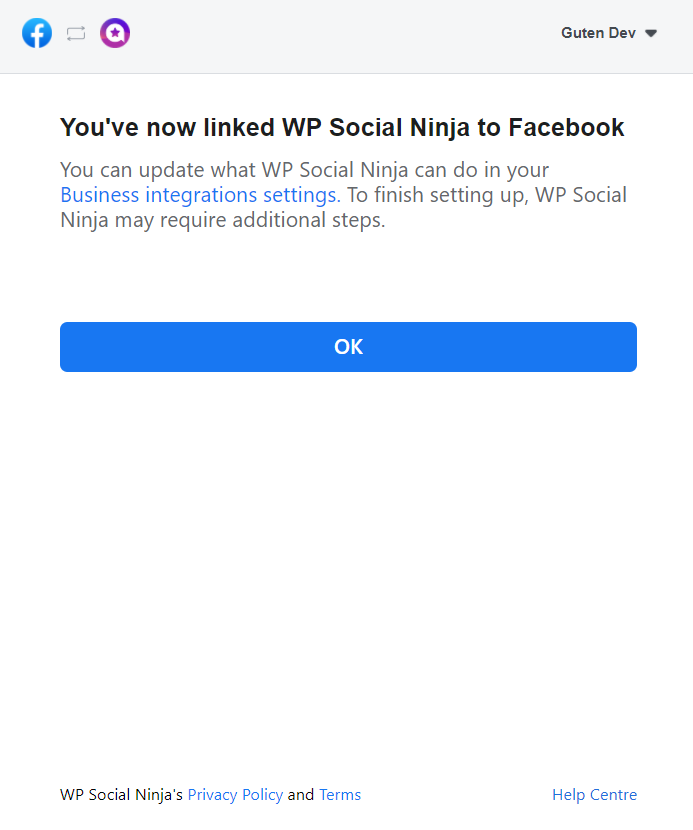 You have linked with WP Social Ninja! Click OK to go further.
Now, in this stage select All Accounts or the specific ones and click on Connect Accounts button.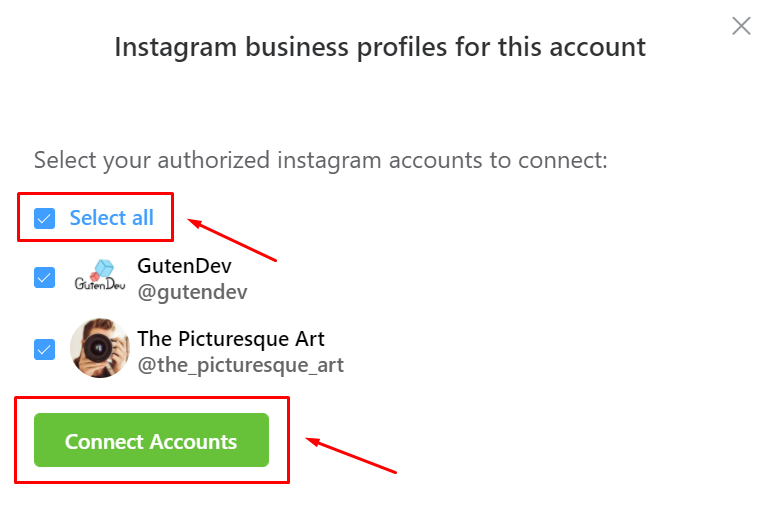 In case, you want to add more accounts. Click on the Add More Account button.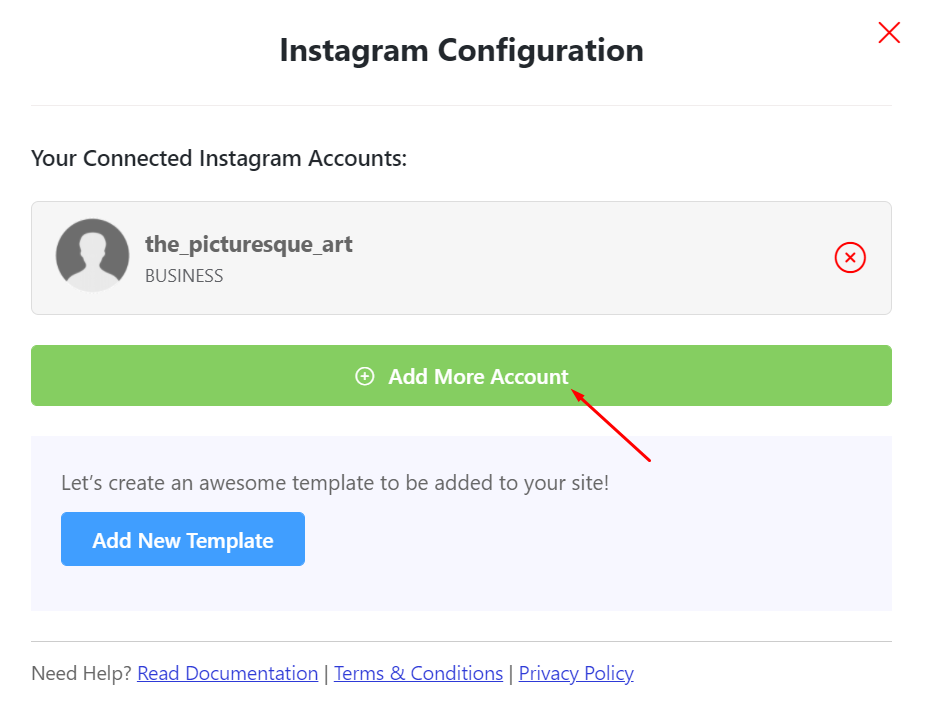 If you already authorized your Business Account and you want to connect your another account without going through the authorization process. Click on the View Accounts button and connect your account.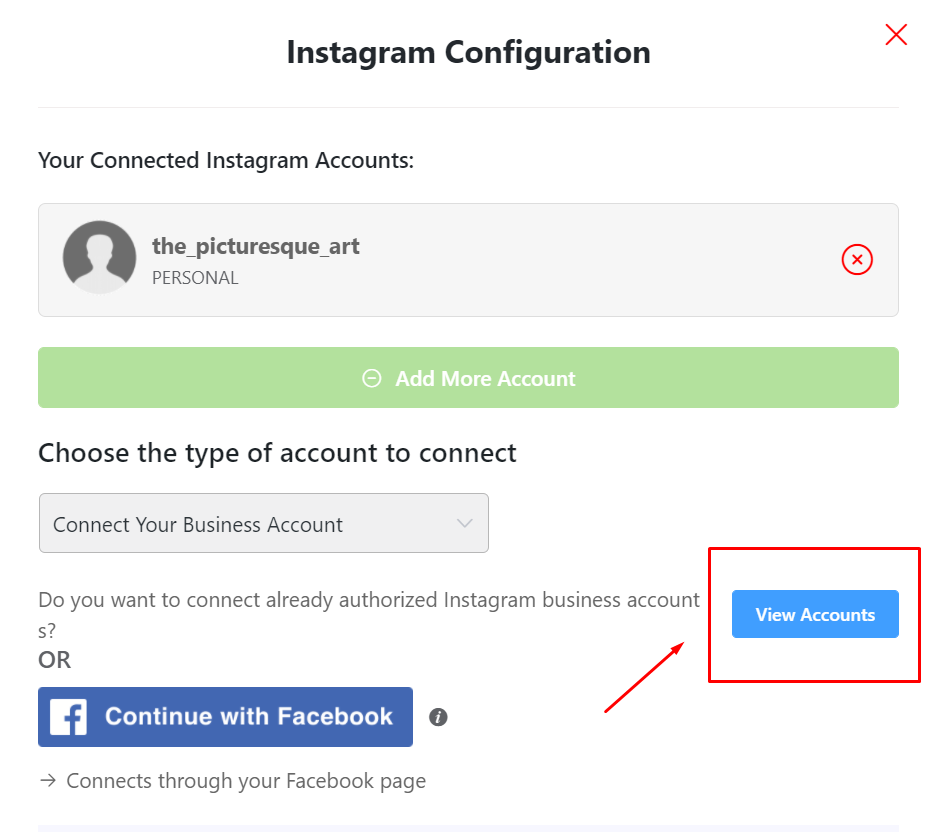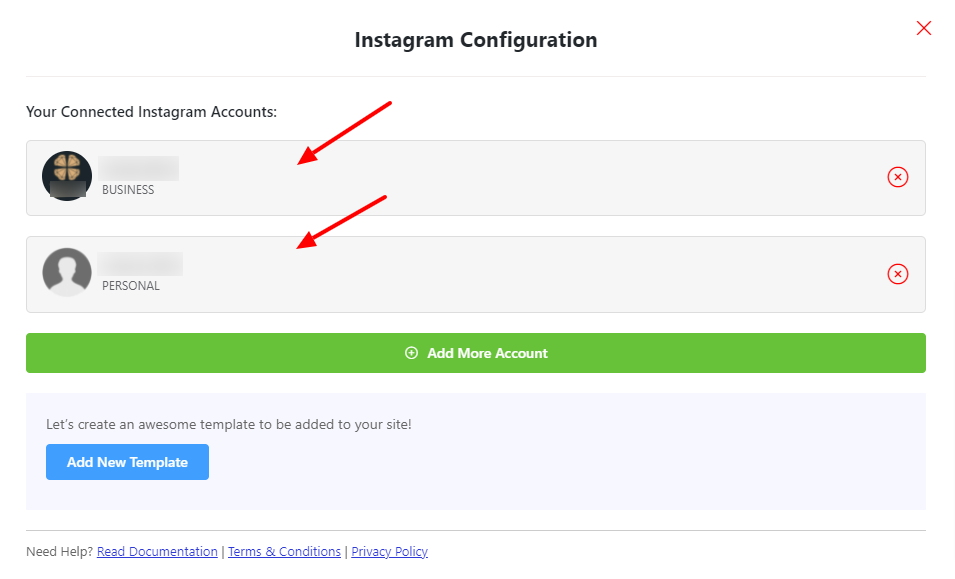 And you've successfully connected to your Instagram Business Account.
Manually Connect an Account #
To start the configuration process, you need the Instagram Access Token.
After selecting the Manually Connect an Account option from the dropdown, a new page will appear where you need to enter the Access Token.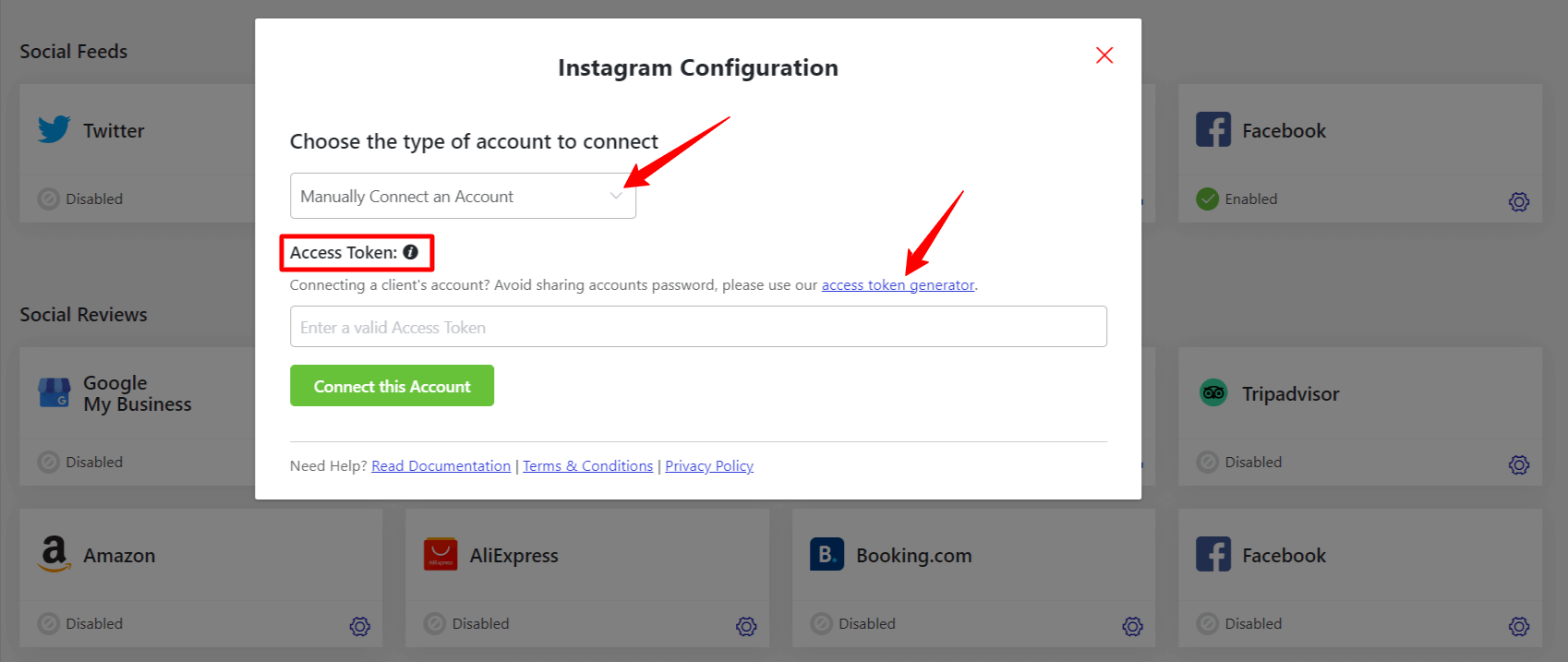 If you want to connect the client's account without sharing the account's password, you can use our access token generator.
Go to the provided link & click on the Get Access Token button & choose your preferred account.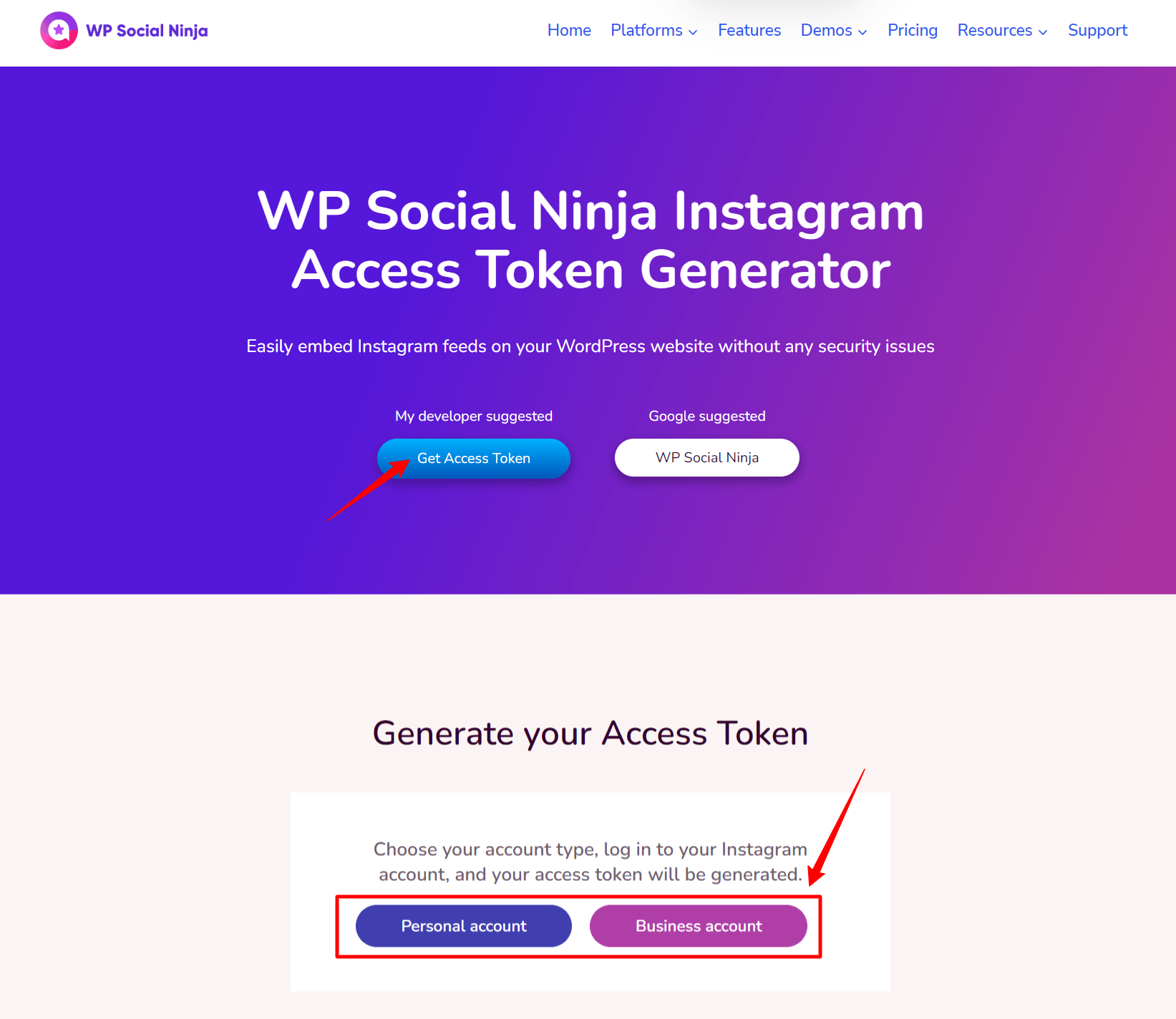 Manually Connect an Account (Alternative Method) #
To start the configuration process, you need the Instagram Access Token. Earlier, we have already discussed how to retrieve Instagram Access Token
Once you insert the Instagram Access Token, click on the Connect this Account button to configure Instagram. Remember, you can connect with multiple Instagram accounts by clicking Add More Account.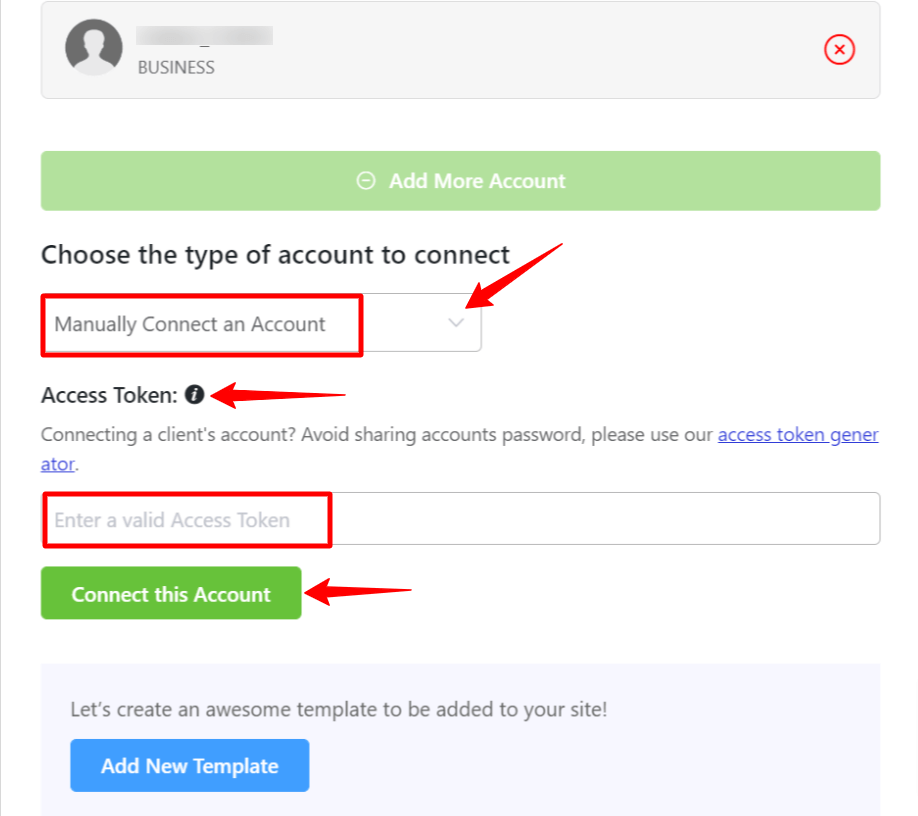 And your Instagram Account is connected! To go to the next step, click on the Add New Template button.
You can also check out how to convert an Instagram personal account to a business account