WP Social Ninja Instagram Feed allows you to fetch data from your Instagram account and display it on your website. To ensure compliance with the General Data Protection Regulation (GDPR), we have implemented specific settings and features to safeguard your data and provide transparency regarding its transfer and storage.
GDPR Settings #
To enable the GDPR settings, go to WP Social Ninja dashboard then click on "Settings". Select "Advance Settings" and you will find out the GDPR settings.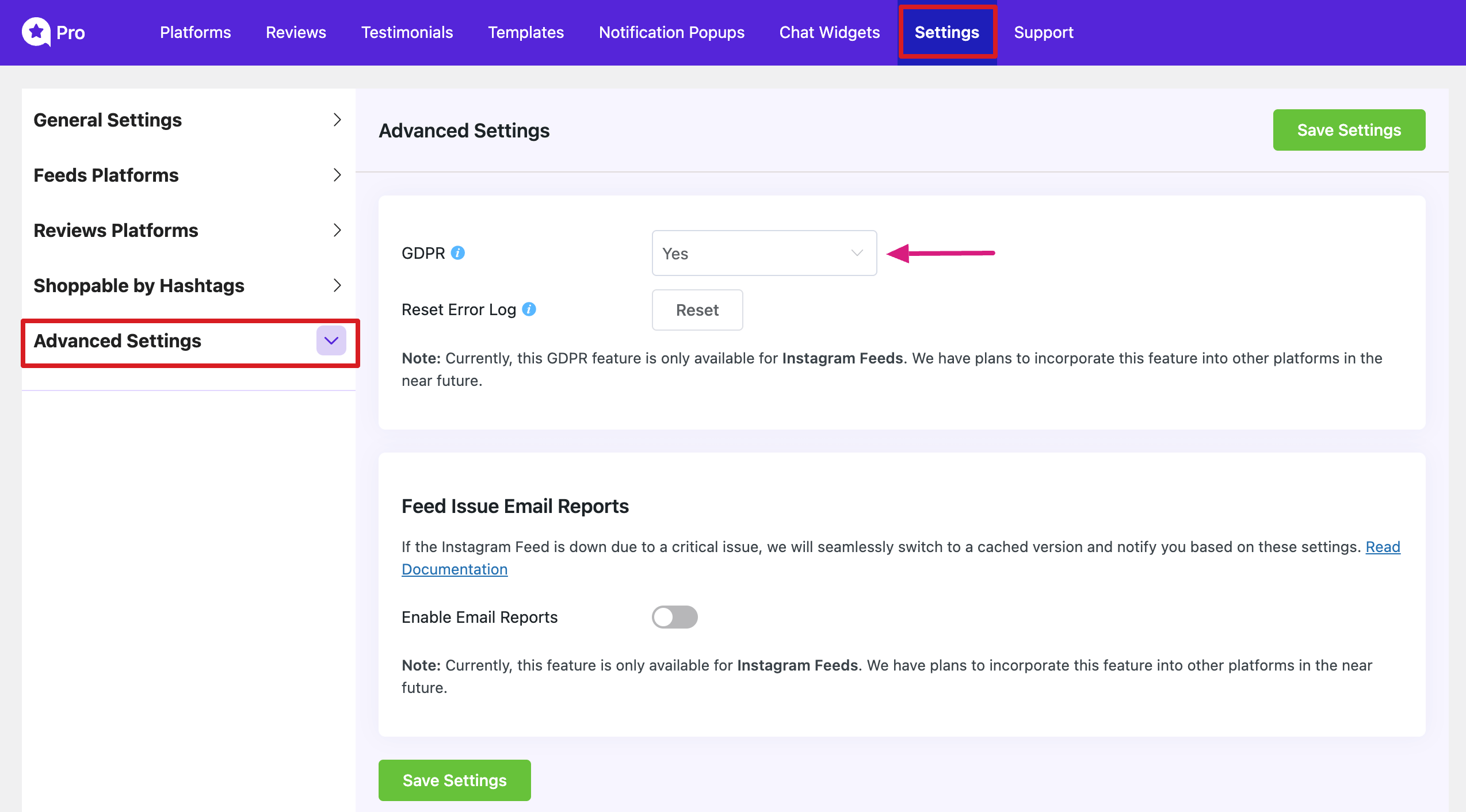 Additionally, please activate Optimize Images for GDPR compliance. GDPR compliance is not friendly with third-party media sources. Enabling this feature will store your images locally which will be GDPR friendly.
To activate go to Settings > Feeds Platform > Instagram Settings here you will find out the optimize images enable option like the below screenshot.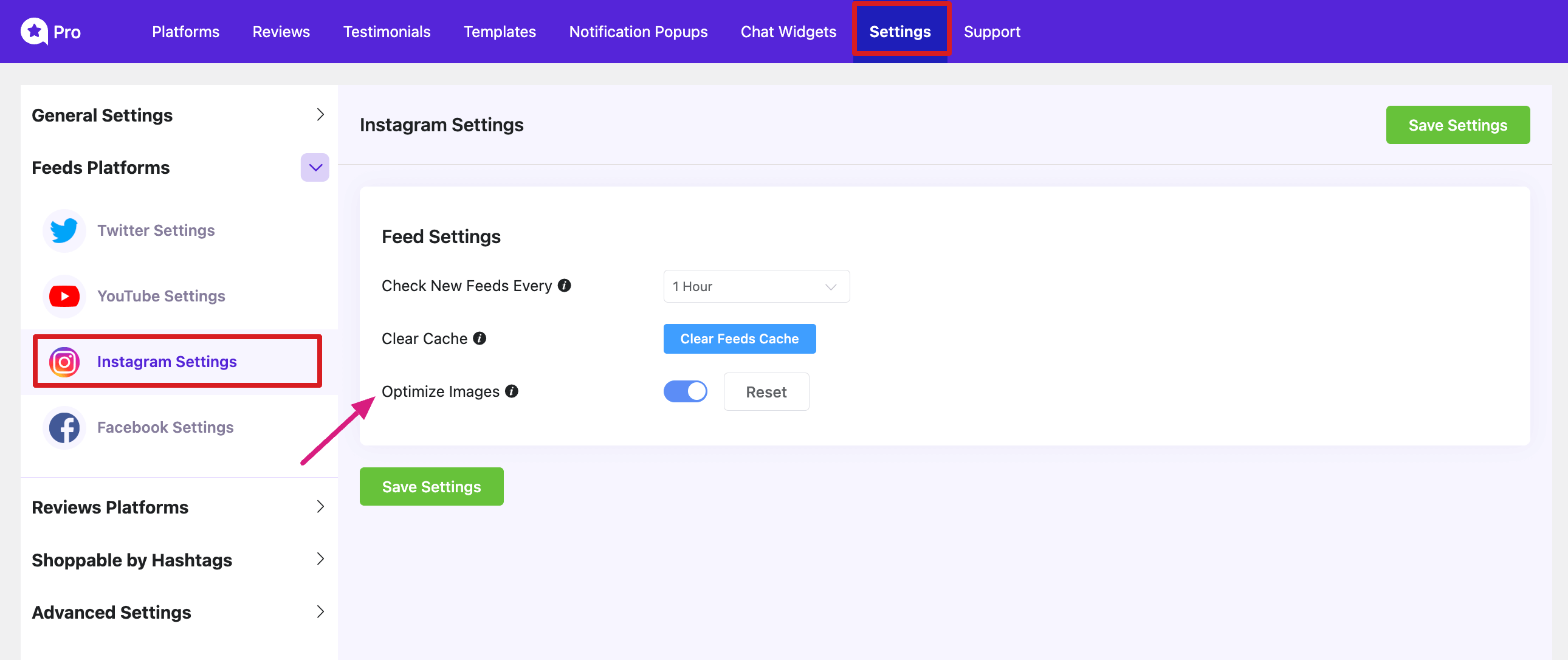 By enabling the GDPR option, some features of our plugin will be limited. These changes are designed to align with GDPR requirements and protect your data privacy. The following modifications will occur when you enable the GDPR option:
Images #
Images will no longer be loaded from Instagram's Content Delivery Network (CDN). Instead, only local images will be displayed in the feed.
Videos #
Videos will be redirected to your Instagram posts, ensuring that no video data is stored or processed through our plugin.
Carousel Posts #
In the lightbox view, only the first image of carousel posts will be shown.
With our GDPR-compliant settings, you can use WP Social Ninja Instagram Feed with confidence, knowing that your data privacy is protected.
If you have any questions or concerns regarding our GDPR implementation or data handling practices, please don't hesitate to reach out to our support team.