Using Fluent Forms, WP Social Ninja has introduced an incredible feature for collecting Testimonials. You must need to know how to integrate Fluent Forms with WP Social Ninja to collect testimonials using Fluent Forms on your website.
Let's look at how WP Social Ninja may help your business by gathering Testimonials using Fluent Forms.
To begin, navigate to the Integration Modules section of the Fluent Forms Dashboard and enable the WP Social Ninja Module, as seen in the screenshot below –

Then, to build a new form, again go to your Fluent Forms Dashboard and create a New Form. Alternately, you might modify an existing form. Name, Simple text, Textarea, Image Upload, and Ratings fields are included in this example's form.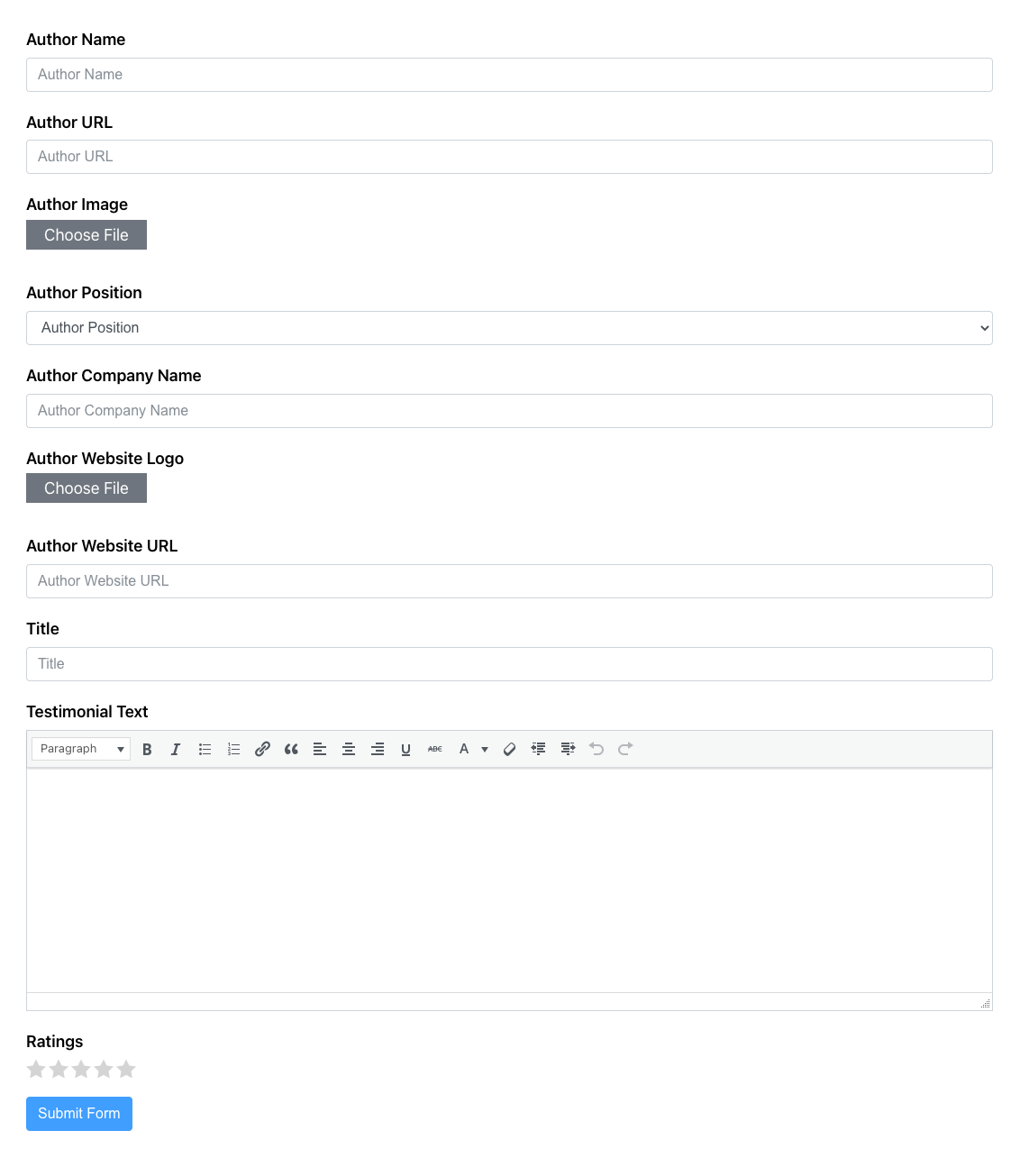 Now, go to the Setting & Integrations of the form & select Marketing & CRM Integrations option.
Click on Add New Integration and select WP Social Ninja Integration from the dropdown.

Now you need to select Yes from the Allow Testimonial Fields option dropdown to enable the Testimonial fields.
Then, a new WP Social Ninja integration feed will appear.
Give an appropriate name to your feed.
Configure the fields & map them to the WP Social Ninja list's corresponding rows.
Enable Conditional Logic if required.
Lastly, click the Create WP Social Ninja Feed when the configuration is done.
Now it's time to set up the Collect Testimonials in WP Social Ninja. Go to your WP Social Ninja dashboard & click on Templates. To add a new template, click the Add New Template button & select Add Testimonial Template.

After clicking on the Add Testimonial Template, let's look at how it looks on the frontend.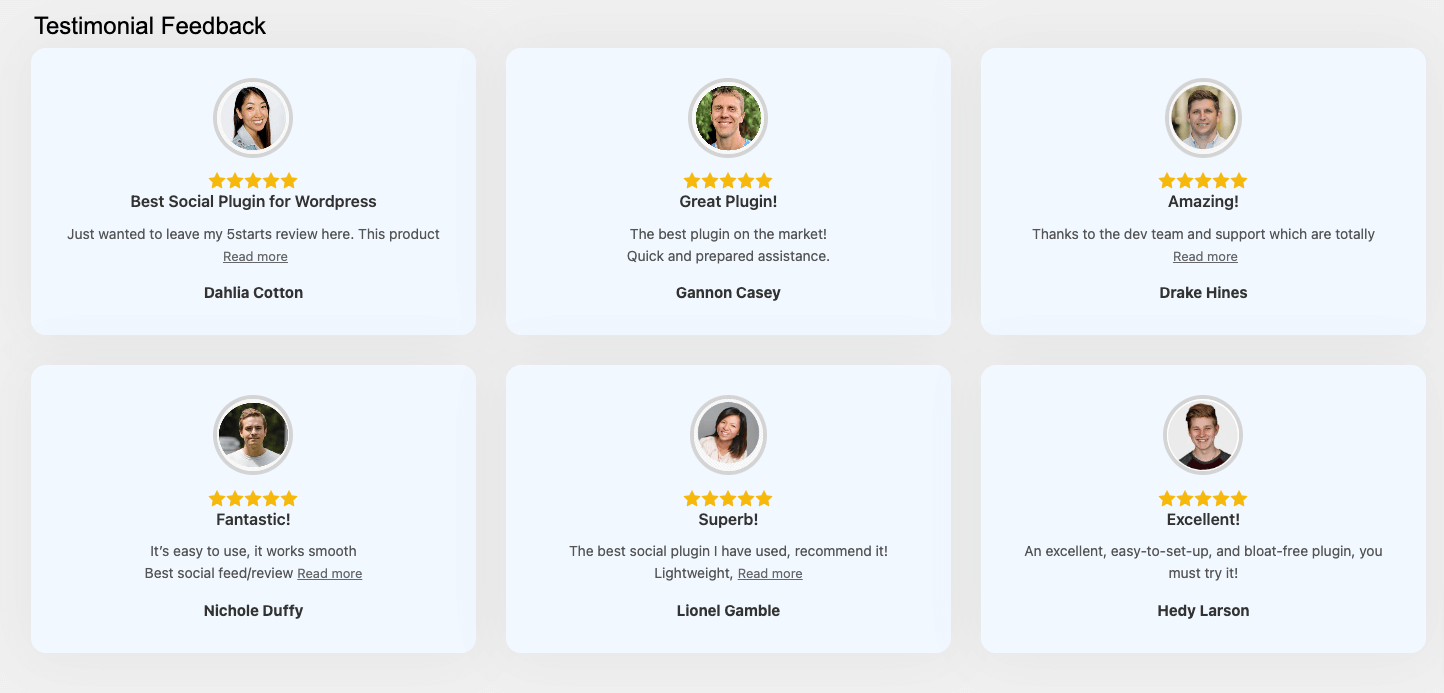 Collecting Testimonials in Fluent Forms is as simple as a slice of pie!
You can also check out – How to Add Fluent Forms Reviews with WP Social Ninja here.