You need to use Shortcodes in order to display your reviews on your website.
After configuring reviews/recommendations you need to embed them on your website. Your Shortcodes will allow you to put them anywhere, on any page, and edit accordingly.
How to use Shortcode #
Let's look at how we can use shortcodes to display reviews on the website.
To use your Shortcode, at first, go to Templates.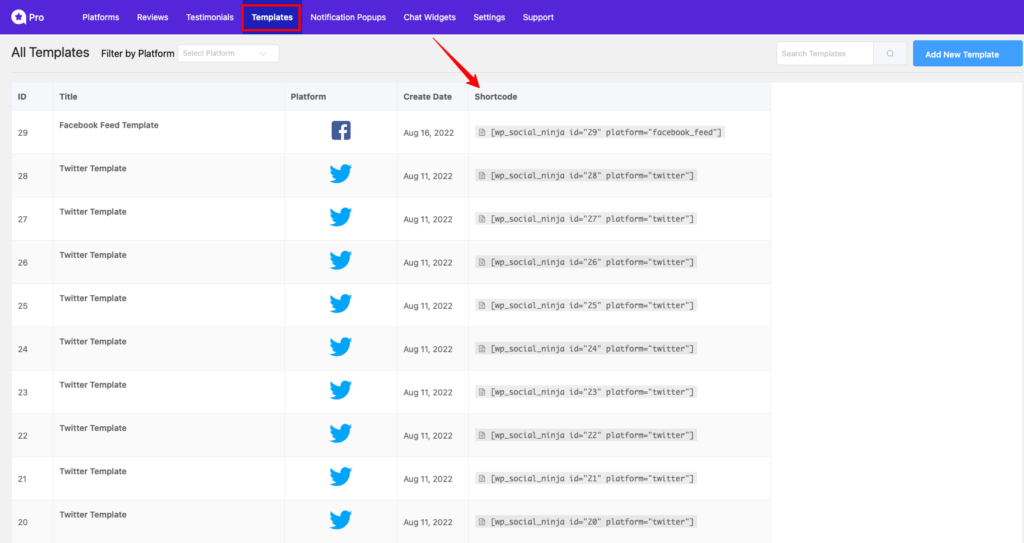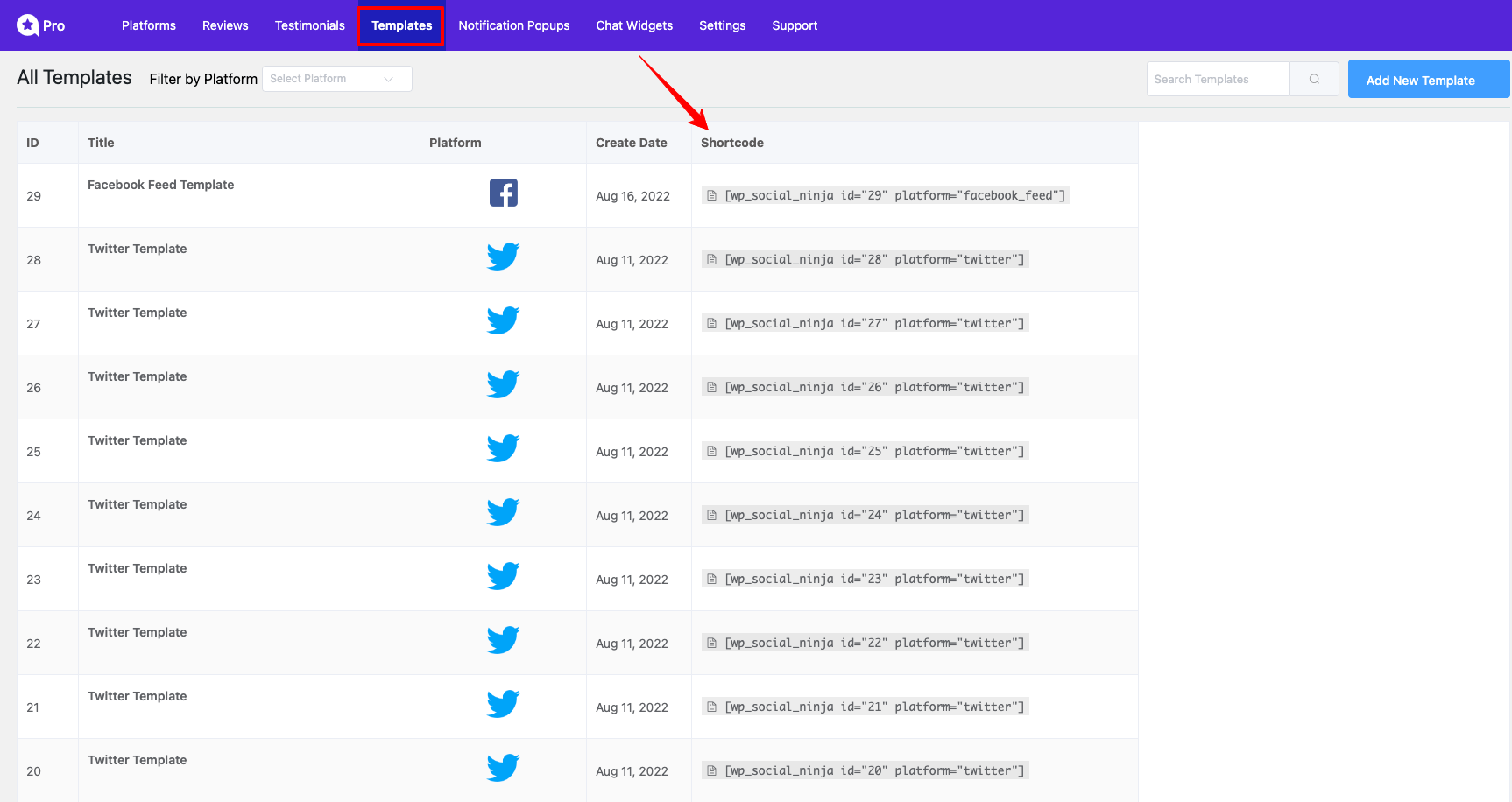 Here, you can see all the Shortcodes.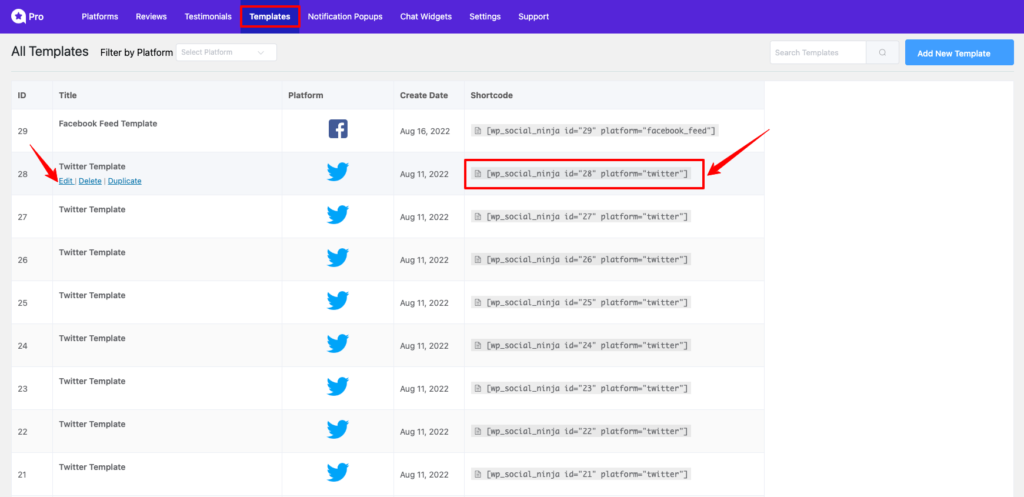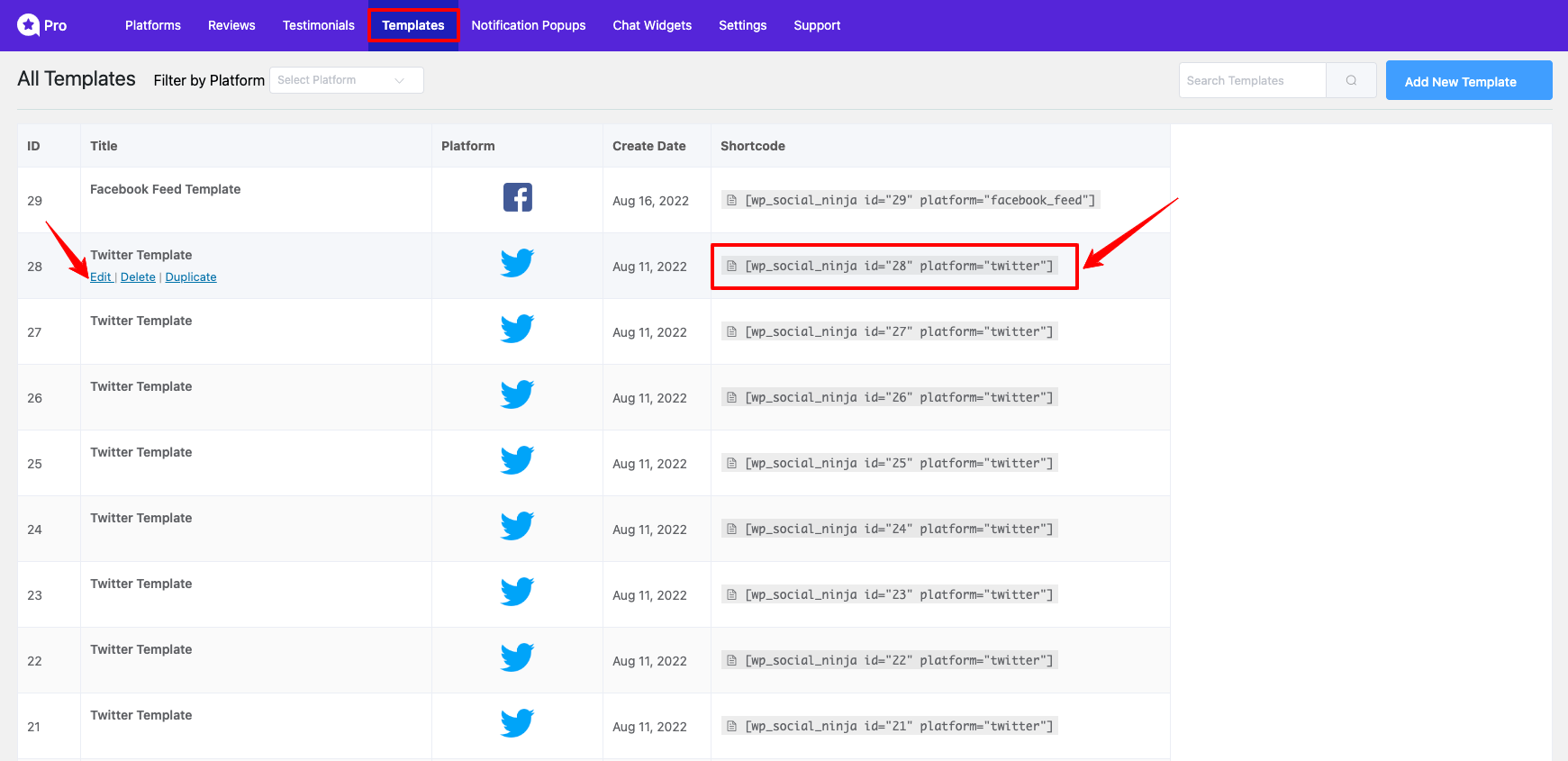 You can Click to copy the shortcode or Edit your previous Templates. The best part is you don't have to create a new Shortcode again.
Where to put Shortcodes #
You can keep your Shortcode in any place like any page, page builder, post, or maybe on the sidebar.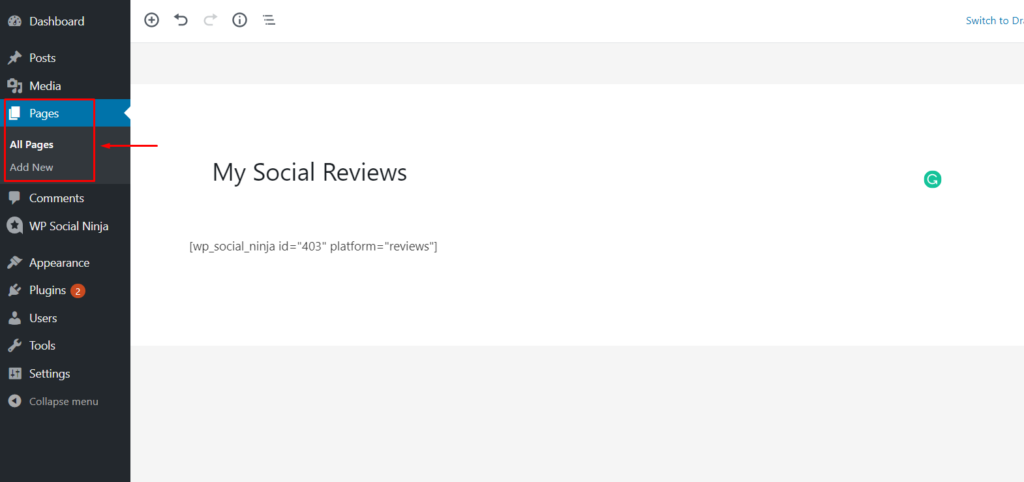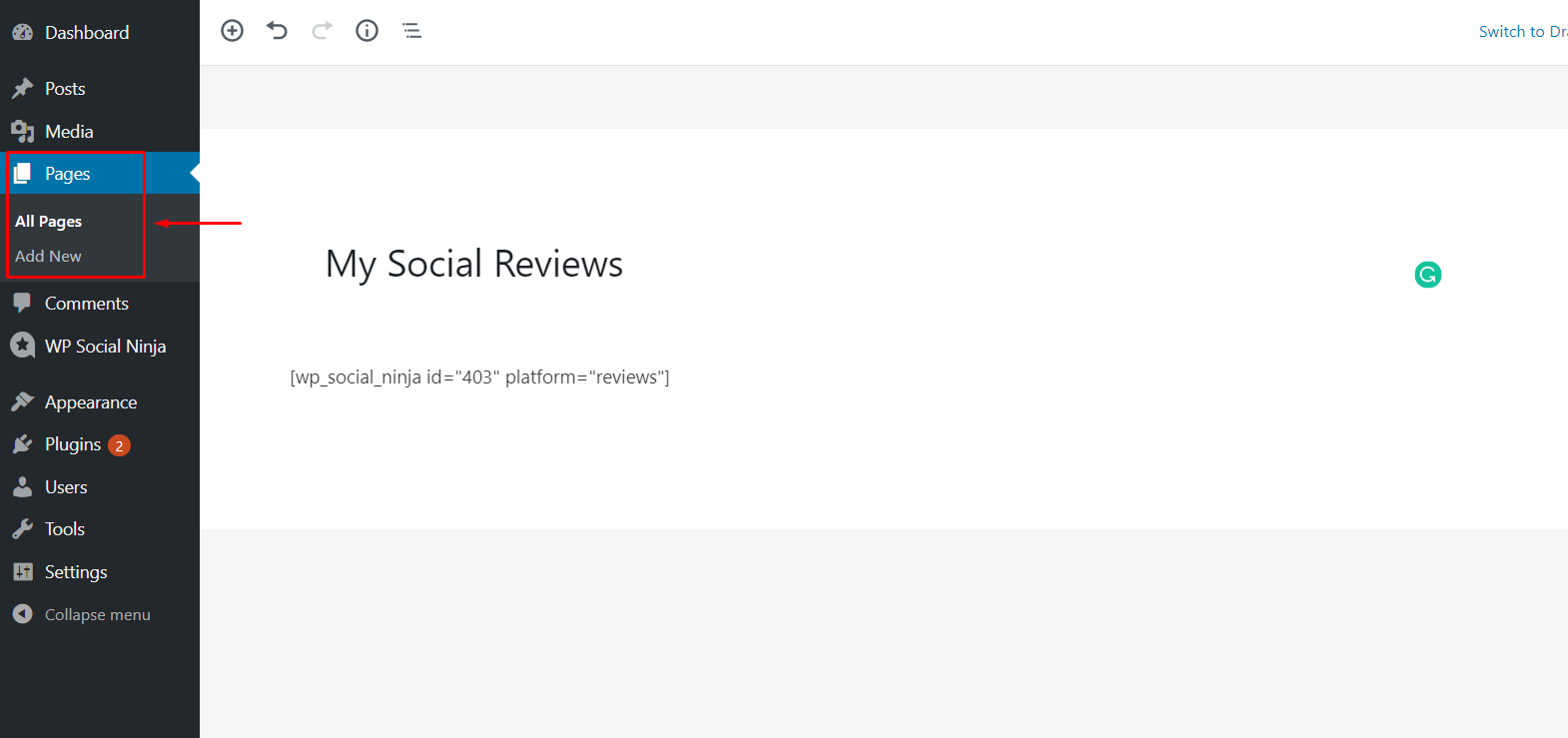 Here, click on Pages and select New Page and paste your Shortcode as shown in the screenshot above. 
And then you're all set!
Also, check out – What WP Social Ninja Offers.