Just like Social Reviews and Social Chats, Social Feeds can also be added to your WordPress Site. Our amazing plugin WP Social Ninja will display Twitter Feeds on your website, and the process is done in just a few steps. It has the power to reach out to a bigger platform and engage with more customers.
You already know about Twitter Feeds and how they can accelerate your WordPress site by adding several filters in a few clicks. WP Social Ninja is the most robust plugin to fetch Social Feeds on your WordPress site more efficiently.
Twitter Configuration #
Twitter Configuration is an effortless process and definitely saves your time. We're going to walk you through the process and have added screenshots to help you further.
You can configure your Twitter in two ways; Default and Manual options.

Step 1 #
To start the default configuration process, you must log in to your Twitter Account to get your Access Token and Secret Key. Click on the Login into Twitter and Get my Access & Secret Key button.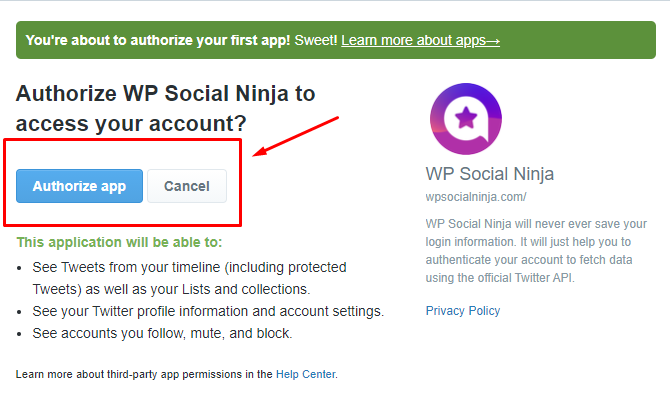 Click on the Authorize App button. This will take you to the WP Social Ninja website to authorize Access Token and Secret Key.
Step 2 #
In order to configure manually, tick on the Manually enter your Twitter App information.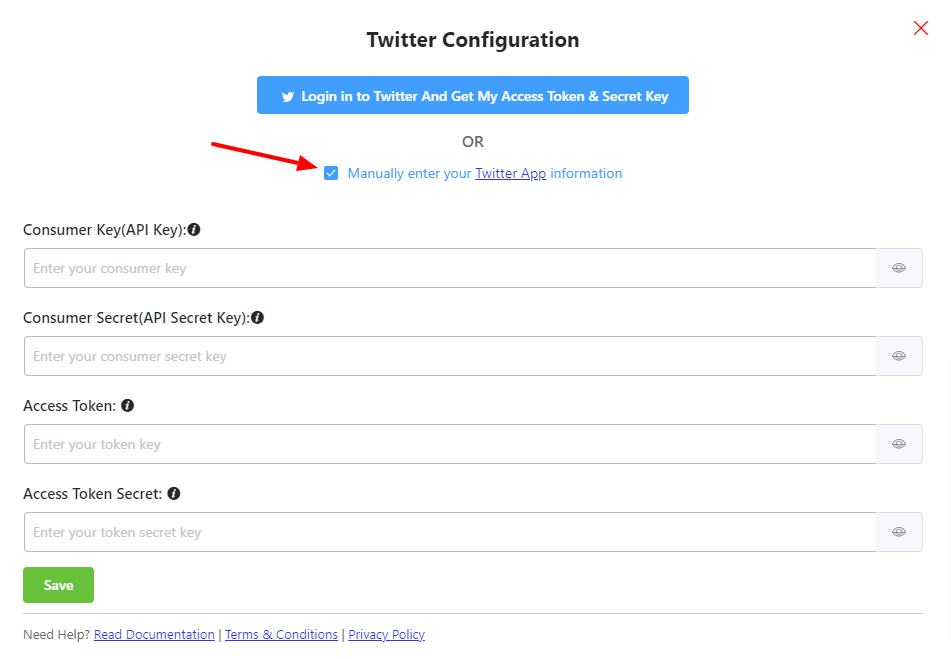 You will see a Success notification along with the Access Token and Secret Key. Now, click the Add New Template button to create a new template for your website. Easy!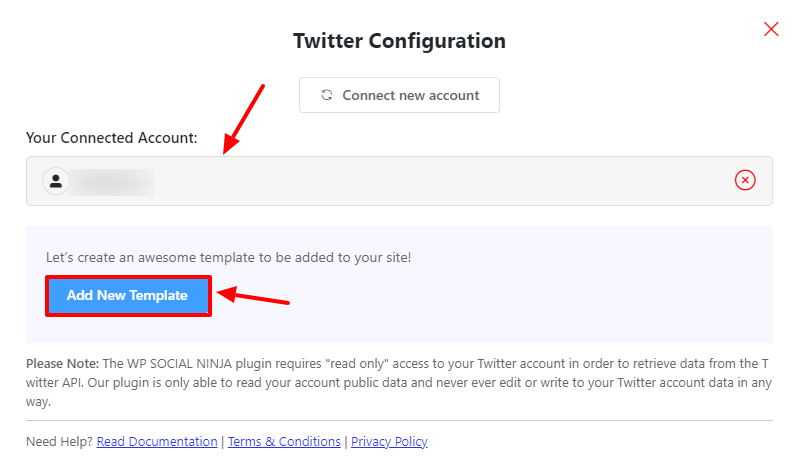 Also, check out – Twitter App