Isn't it great that a plugin can aggregate all the Social Reviews in one platform without any stress? Yes, WP Social Ninja can fetch reviews from different sites and embed them on your site. For example, the most popular site AliExpress has ample reviews to excel in your business.
AliExpress Configuration #
To configure the process you can follow the simple steps.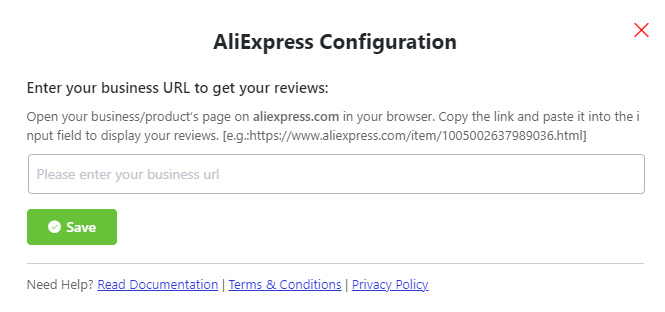 In this section, AliExpress Places Configuration, you have to Create a Template.
First of all, insert your AliExpress Reviews URL and click on Save. Provide the correct inputs, and you will be notified with a Successful green message.
But before you insert the URL, you need to visit the AliExpress site.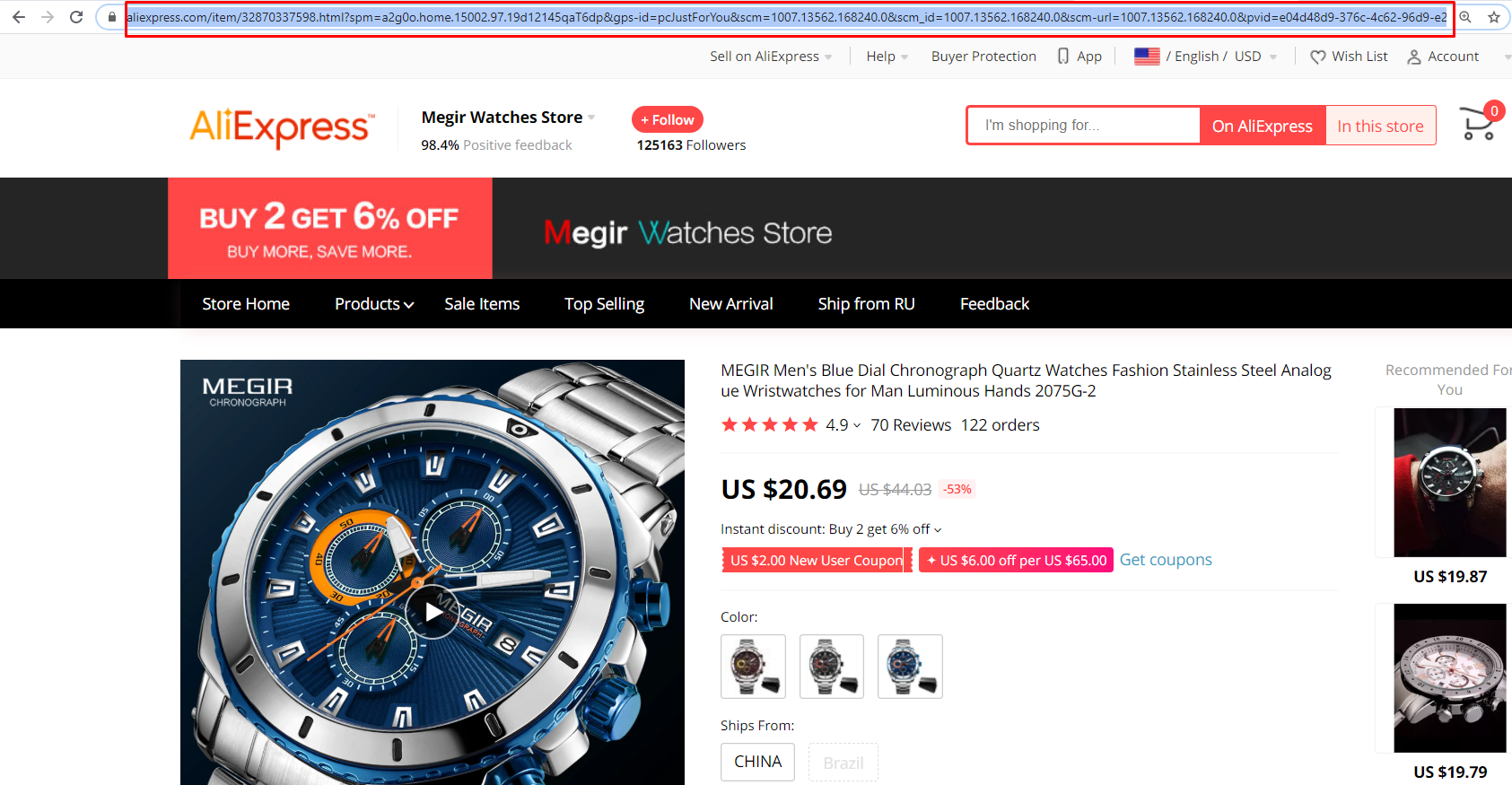 Now, you can see the selected URL. Copy and paste it to insert it on AliExpress Configuration.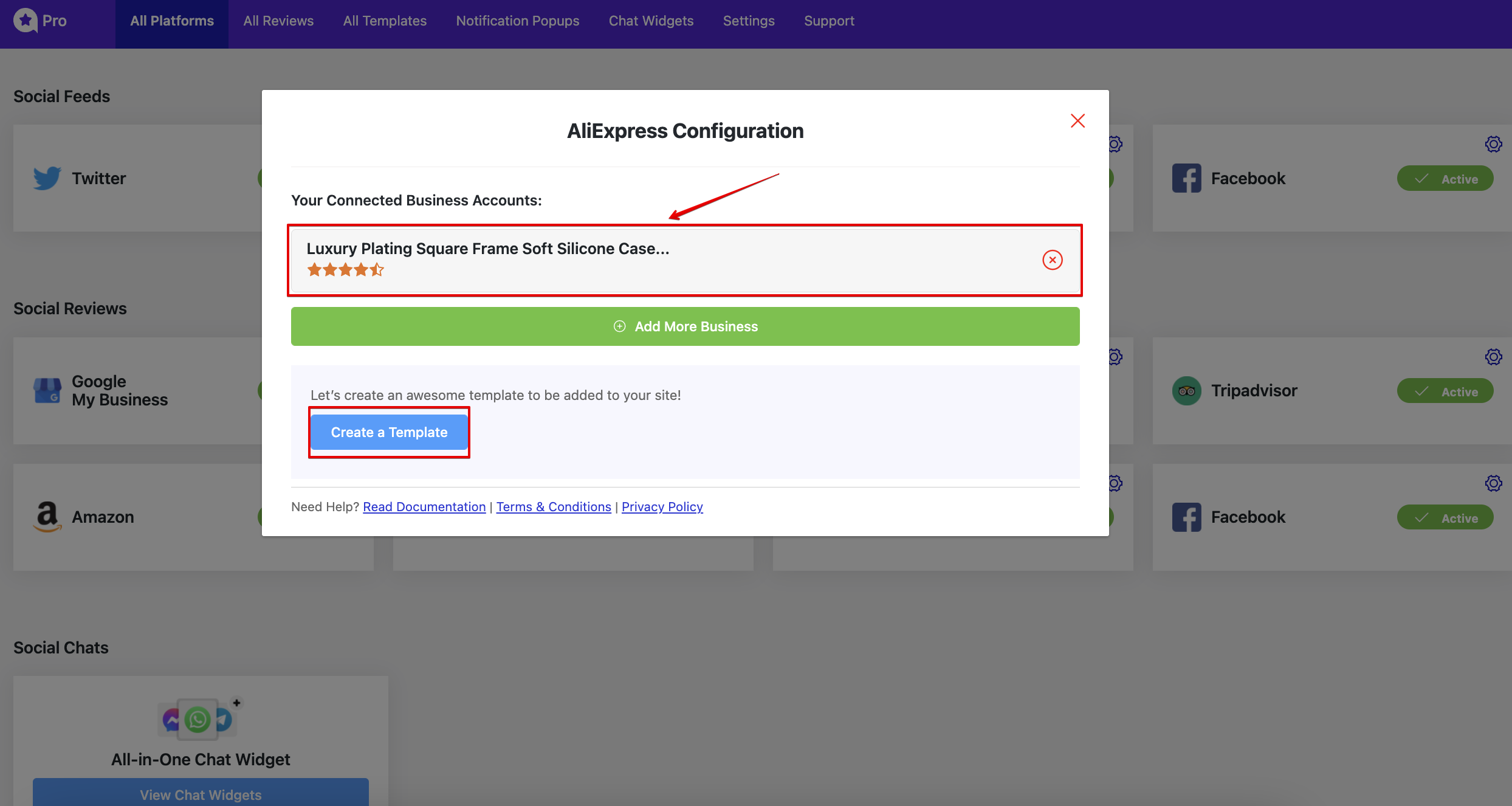 Here you will see, after clicking on the Save button, a Success notification is showing. That means this step is done, and we can move on to Create a Template. You can now include multiple Business Accounts by clicking the Add More Business button. Just enter the business URL following the previous steps & click on the Save button. You can click the Cross icon on the left side to delete a business account if needed.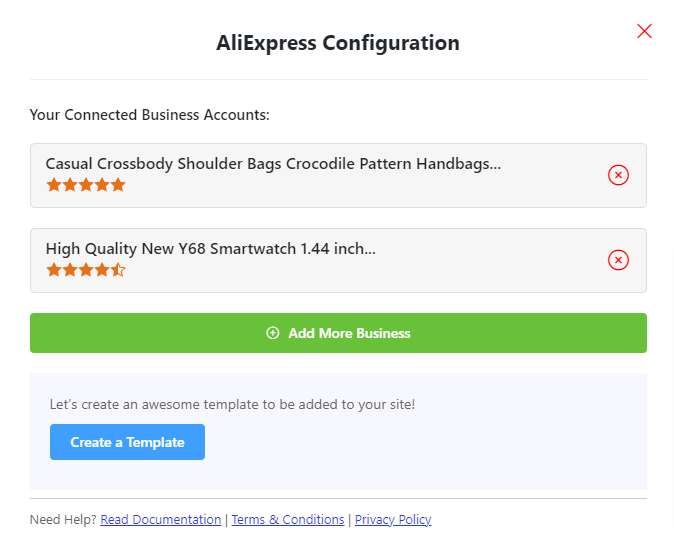 However, sometimes loading reviews could take a few minutes. In that case, you might have to wait until the reviews come back.
Also, check out – Amazon Reviews