Feed Issue Email Report is a valuable feature that ensures you stay informed about critical issues in your Instagram Feed through email.
Once Feed Issue Email Reports are enabled, our system will actively monitor your Instagram Feed for any critical issues. If such an issue is detected, you will receive an email on the specified day of the week you have been selected. The email will alert you about the nature of the problem and what action is need to take.
During the period when the issue remains unresolved, our system will temporarily replace your Instagram Feed with a cached version. This ensures that your visitors still see a functioning feed even when an issue is present. However, it is essential to address the problem within seven days to maintain smooth feed functionality.
Enabling Feed Issue Email Reports #
Access the Settings of your WP Social Ninja dashboard. Now go to Advanced Settings and you will find the "Feed Issue Email Report" feature toggle to enable it.
Sending Day: Specify the desired day of the week when you wish to receive the issue report via email.
Provide Email Address: Enter the email address where you want to receive the issue reports.
After setting up the email day and providing your email address, don't forget to click on the "Save Settings" button to ensure your preferences are saved.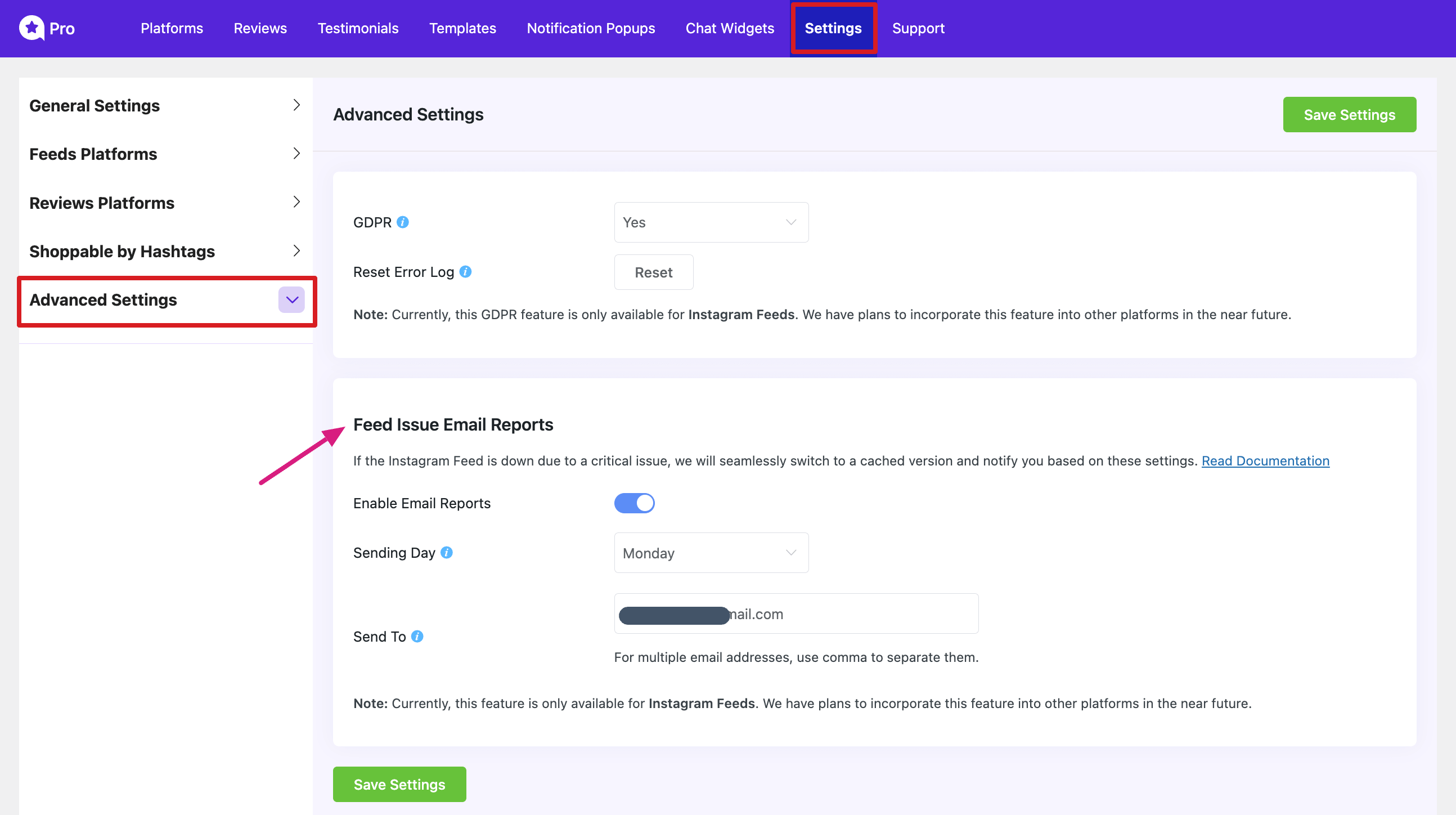 SMTP Plugin Configuration #
To ensure that the email notifications reach your inbox successfully, it's important to configure a third-party SMTP plugin on your WordPress site. Fluent SMTP is an example of a reliable SMTP plugin that can handle email delivery efficiently.
Dashboard Notifications #
You will also receive a notification on your WP Social Ninja dashboard if any issues arise in your Instagram Feed. This provides you with an easy way to stay informed about the status of your feed at a glance.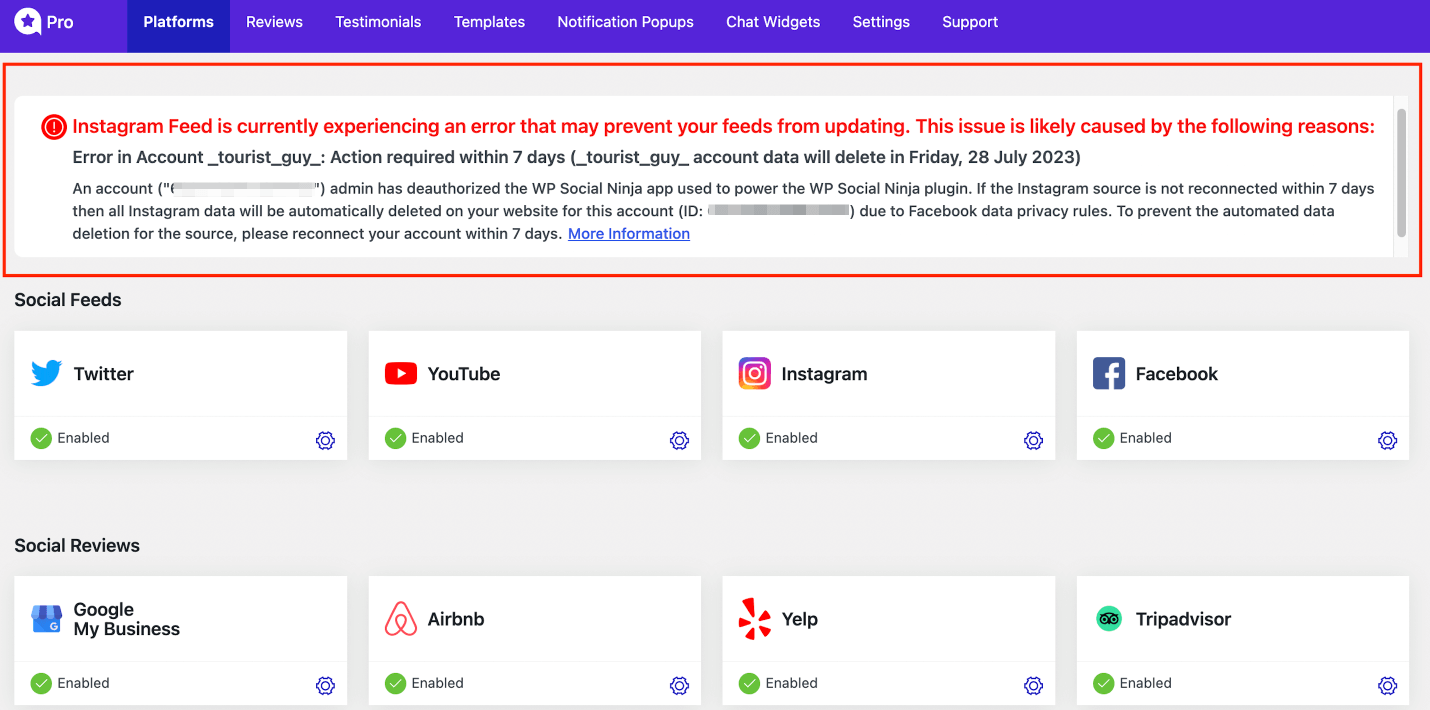 We hope this documentation has provided you with a clear understanding of the Feed Issue Email Report feature. By enabling this functionality, you can proactively address critical issues and maintain an optimal Instagram Feed experience for your audience.
If you have any further questions or need assistance, please don't hesitate to contact our support team.