Style #
Changing the styles of a Chat Body is a joyful task for sure. WP Social Ninja has various Styles to offer, so let's check it out.
Header Background Color #
In this part, there are four color-changing sections; Header Background Color, Header Title Color, Header Caption Color, Channel Icon Background Color & Bubble Button Background Color.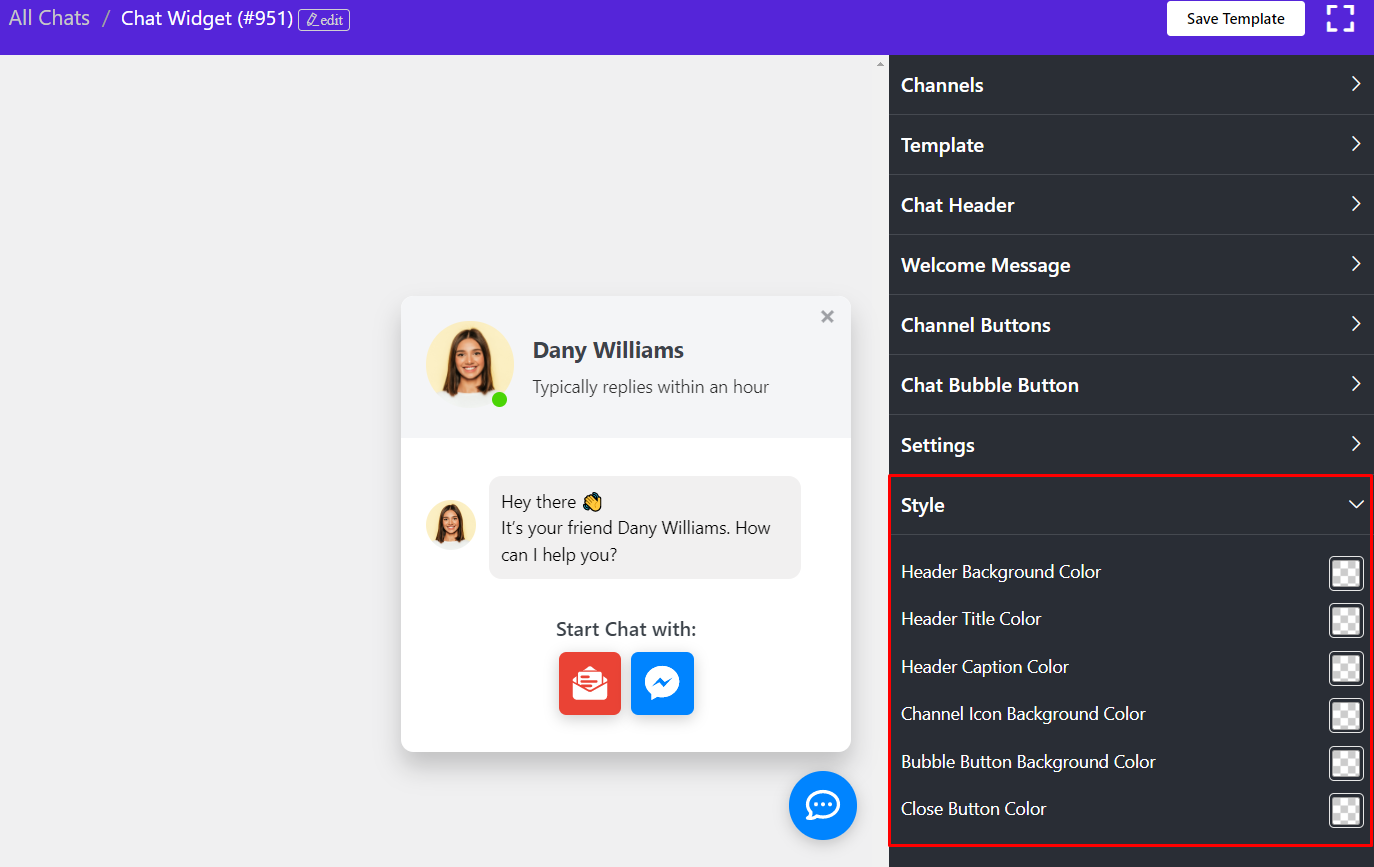 First of all, if you want to change the Header Background Color, We have unlimited color options in the palette and you can pick any color according to your brand.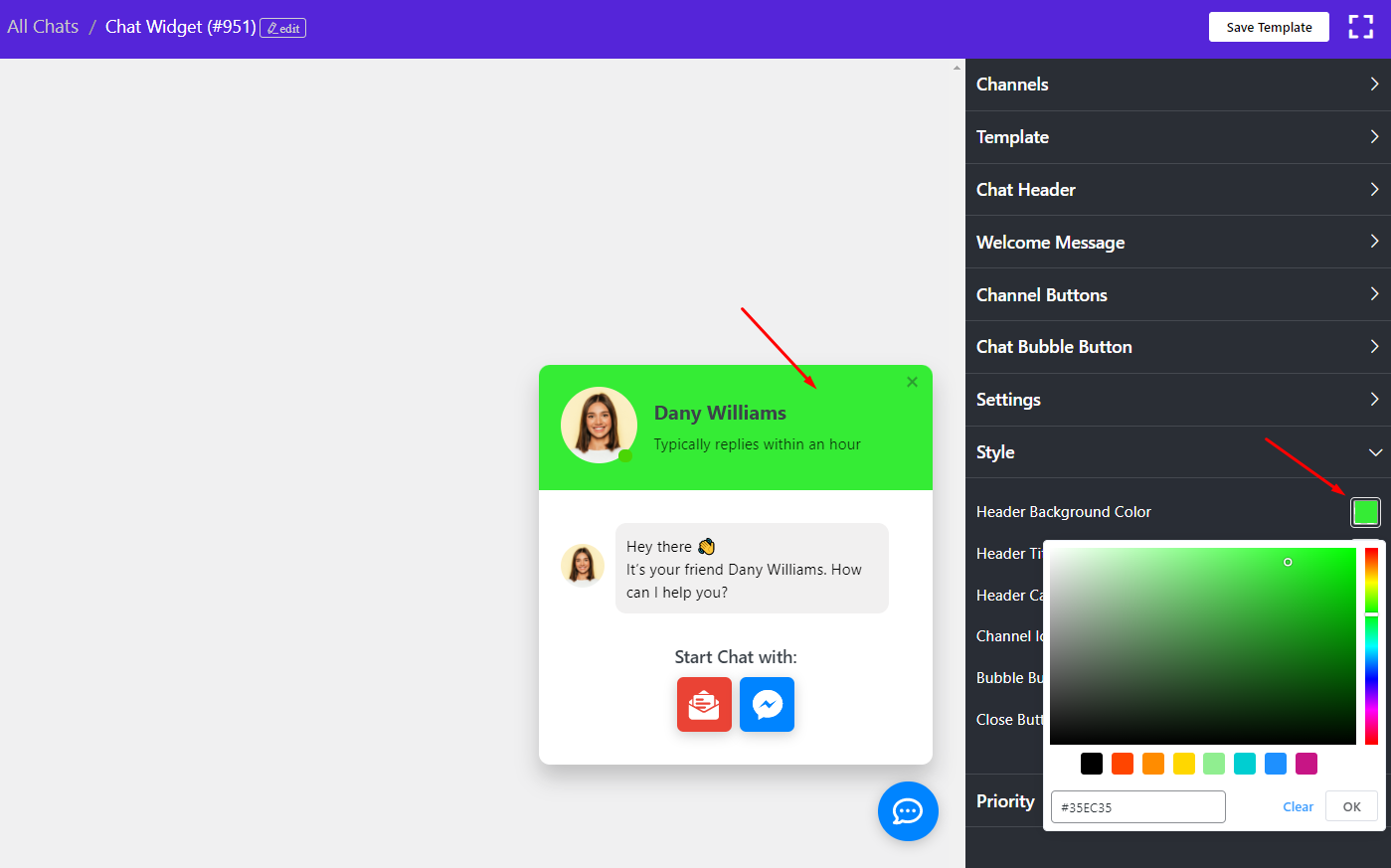 Similarly, you can change the Title, Caption, Background, and Close Button Color.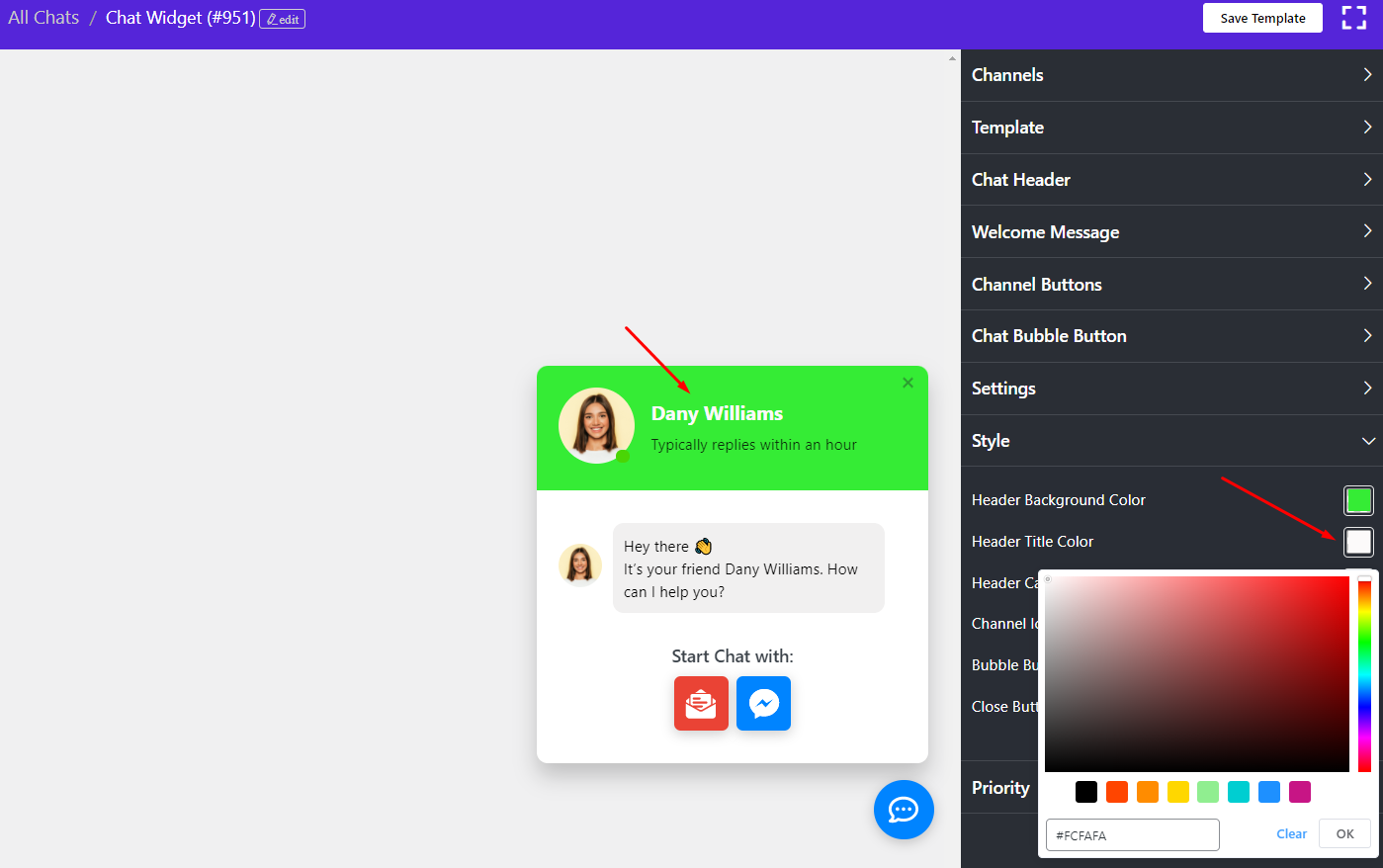 In this way, you can set up and customize your Social Chat to suit your brand perfectly. We have even more exciting features coming up for you!
Moreover, this is a super-secure process. With WP Social Ninja, your personal credentials and privacy are absolutely safe.
Also, check out – Add Custom Submit Button