Technology is booming every day, and plugins are a great example of this. Business reviews are extremely important for any business. And what better than a plugin that can fetch all the reviews from different places to attract more customers?
Let's see how WP Social Ninja will boost your business by fetching Airbnb Reviews on your website.
Airbnb Configuration #
To add Airbnb Reviews on your site, it is obvious that you need somehow to connect with the Airbnb server to fetch the reviews from their repositories; however, it is not a difficult task for the non-techies as we have created the easiest way to aggregate reviews.
To add Airbnb Reviews to your site, first, click on Airbnb. Now, you need to select the business type.

Once you have selected the business type, next, you have to put the Airbnb business name to fetch the reviews.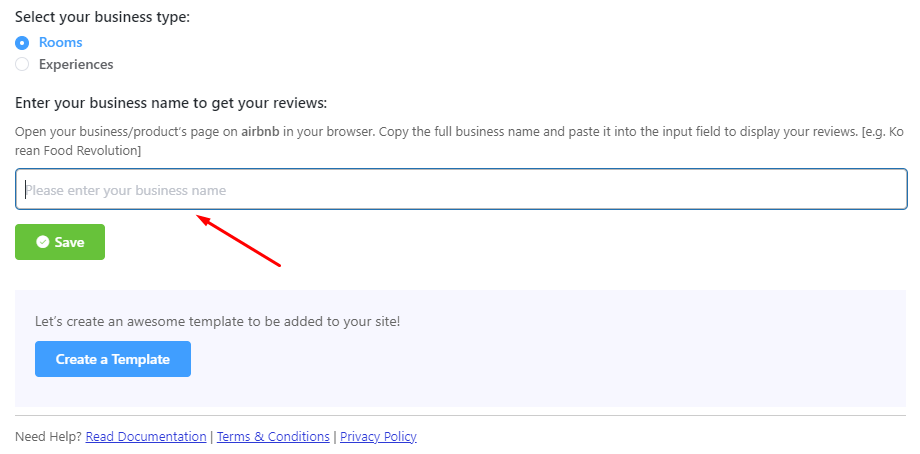 In this part of Airbnb Places Configuration, you need to Create a Template, After you insert your Airbnb Business Name click on the Save button. If your inputs are correct, then you will be shown a successful green signal.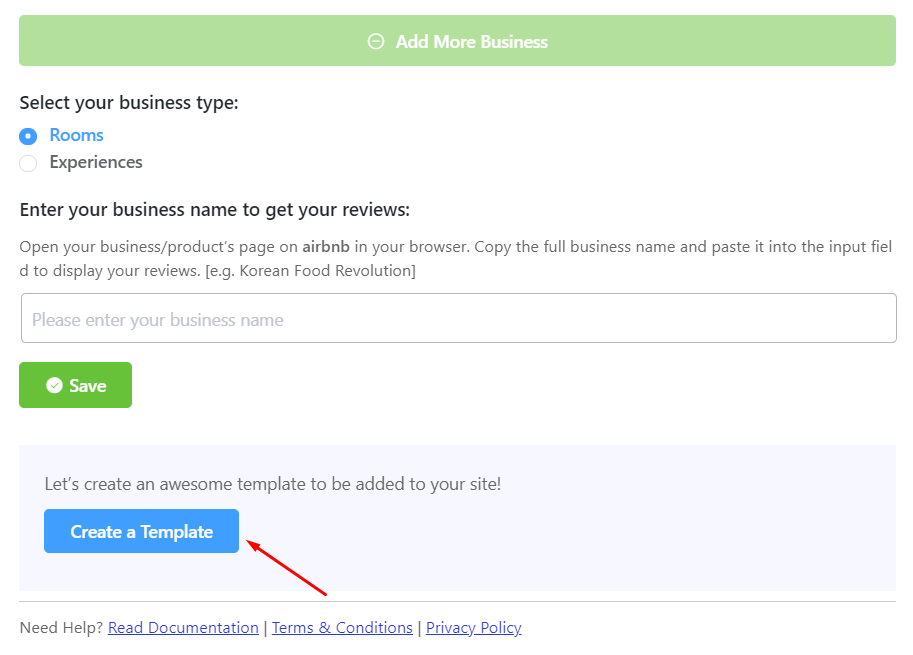 Remember, this part contains two business types. When you look for a location you get the Rooms,
and when you look for the experiences it's a bit different than the rooms, you get the Experiences. Confused?
See the screenshots below to understand how to obtain Airbnb reviews.
Now, to get the Business Name first thing you need to do is visit the Airbnb site.
For Rooms #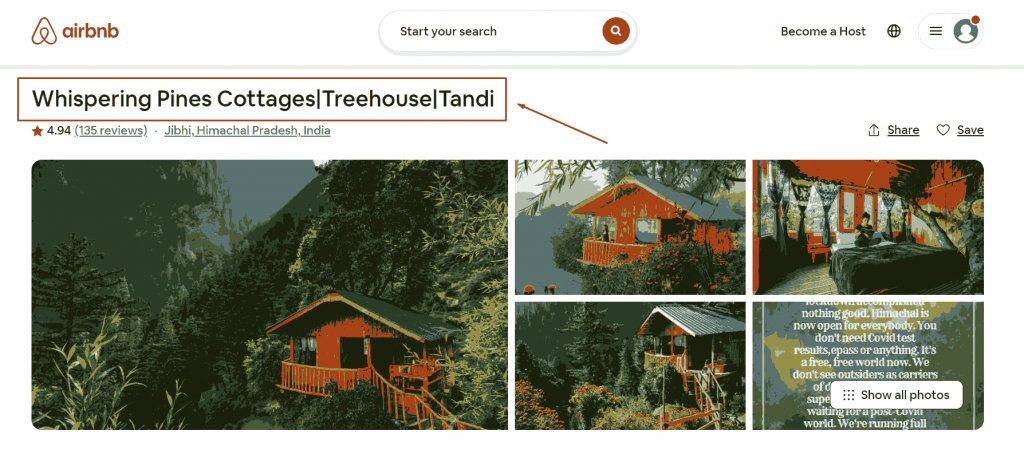 For Experiences #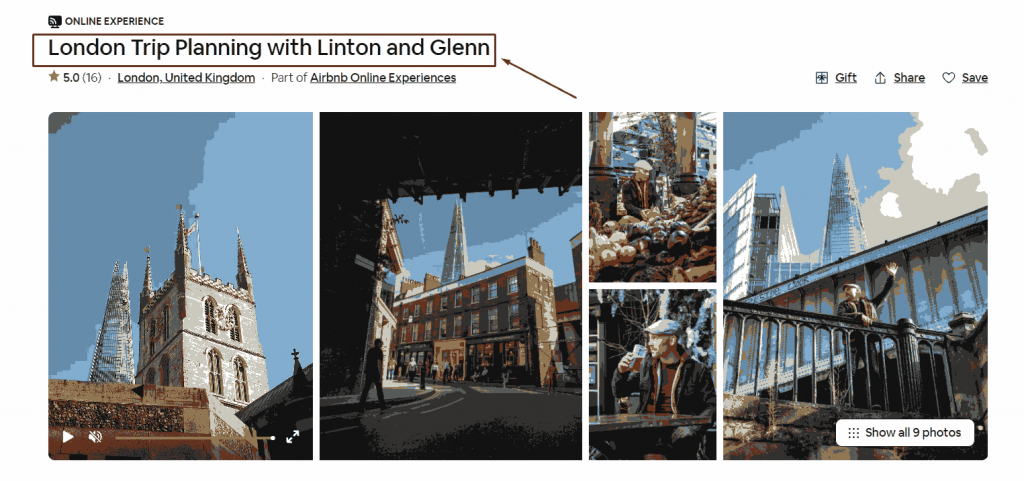 As you can see, the Business Name copy and paste to insert it to download reviews.
Note that, if your Business Name is not working you can try with the URL as the second option to connect with the Airbnb server.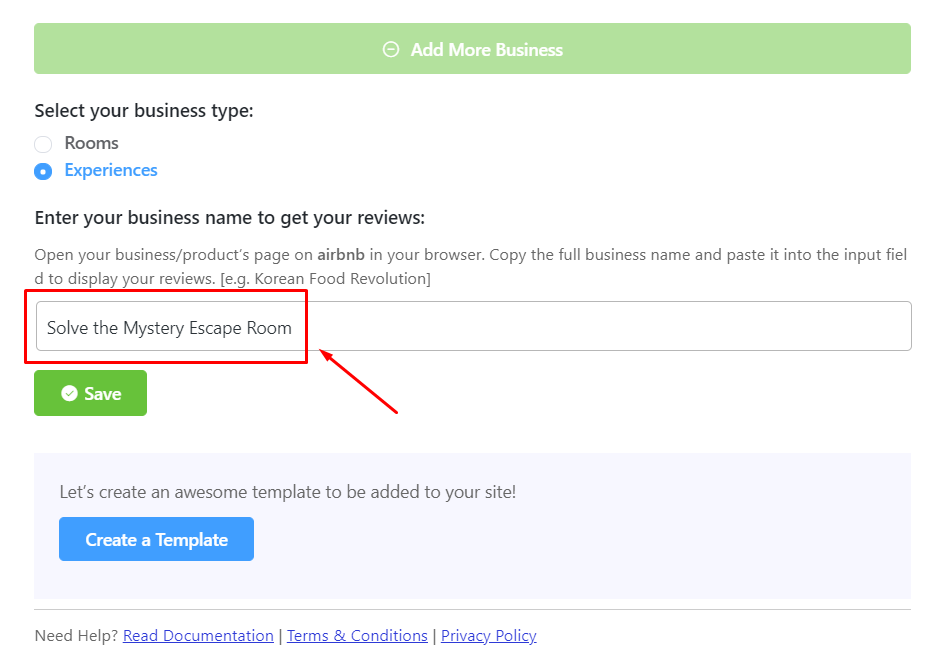 Then you can see the business name is working and you got the Success message along with 100 reviews.
Remember that you can fetch a maximum of 100 reviews for each business on your site.
However, downloading reviews sometimes might take some time. If you want, you can delete this account by clicking on the Cross icon.
You can even include additional business accounts when clicking the Add More Business button. Just enter the business name the same way as before & click the Save button.
You can also check out – Social Reviews