Along with a diverse range of platforms WP Social Ninja has a distinct Settings feature. So that users experience the most out of the plugin.
Auto Syncing #
It has an Auto Syncing option that will allow the Social Reviews to update automatically from time to time.
To learn more let's follow the article.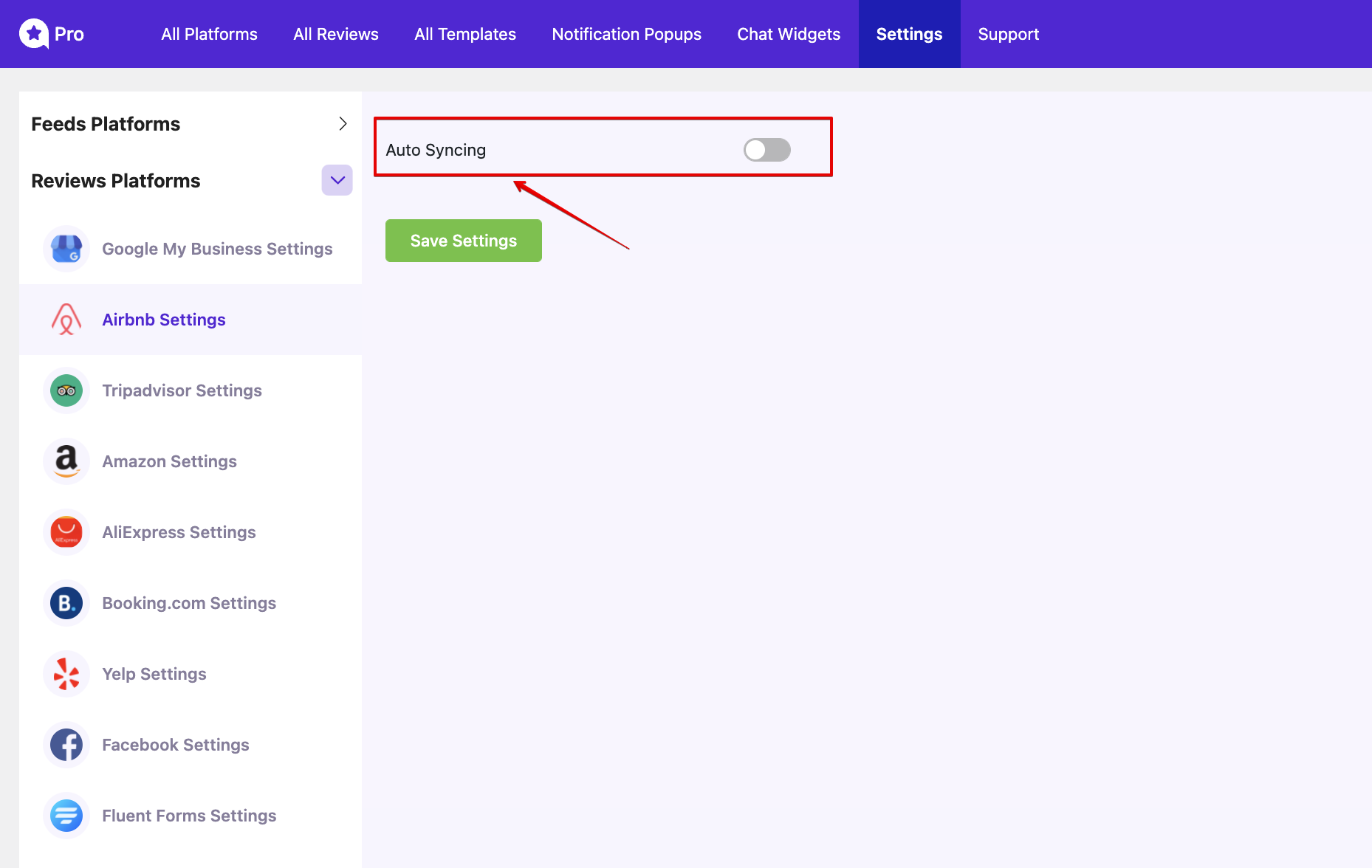 Here, in the Settings panel, the Auto Syncing button is disabled by default. If you turn it on then you will get more options.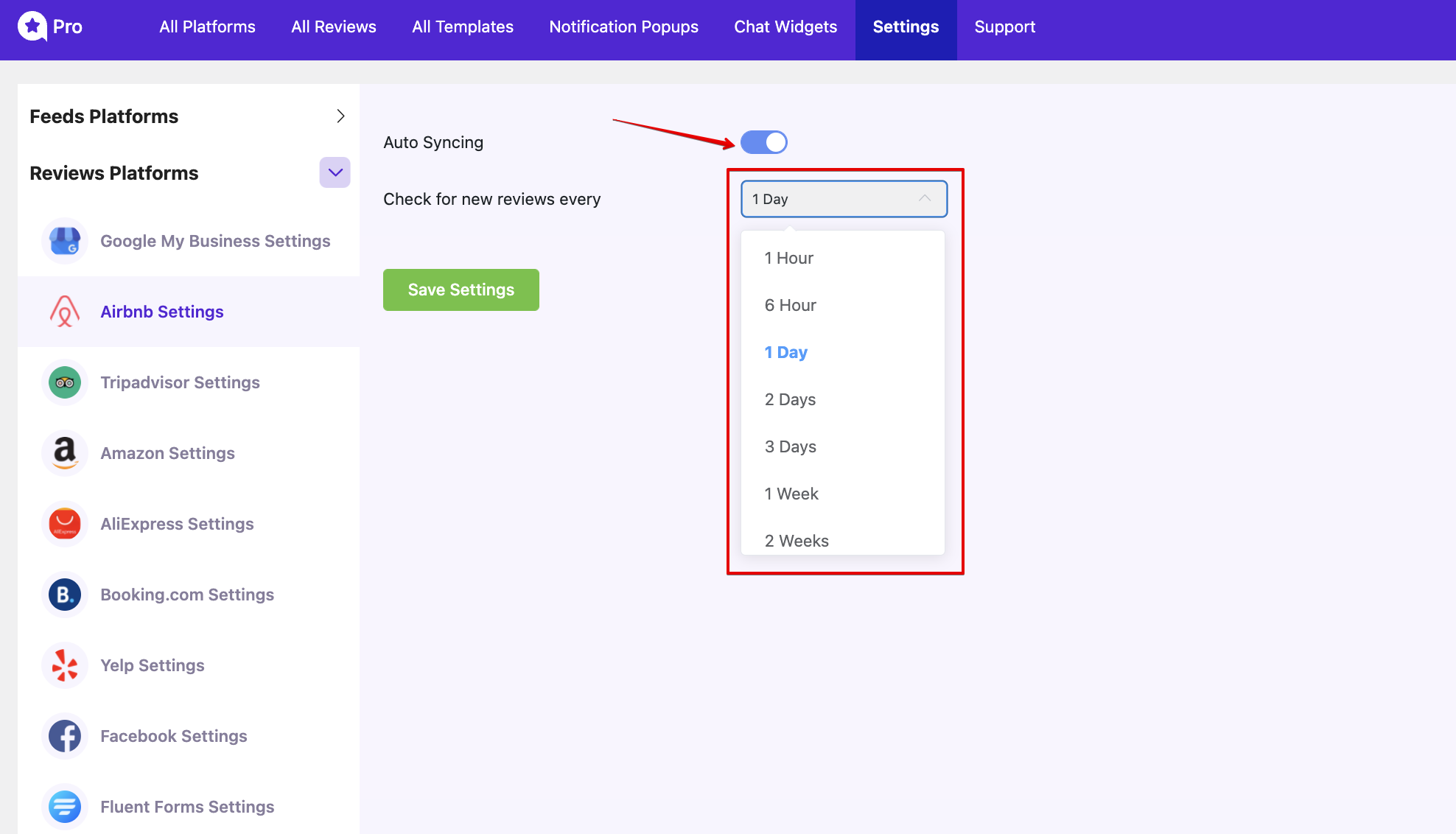 After turning on the button, there is a customization option. You can adjust the time by checking for new reviews in every box. Here from 1 day to Yearly, is available. Select any option and click on the Save Settings button. 
Here, we have used Airbnb Settings. However, the rest of the platforms have the same Auto Syncing option.
Clear Twitter Cards #
The next setting is Clear Twitter Cards. In this section, if you face any errors in Twitter Configuration, you will be able to Clear Twitter Cards. Twitter Settings also has an Auto Sync Type option. There are two ways to set the plugin to check for news feed data; First is In the Background,  selecting this option means the plugin will check for new feed data in the background so that the feed data is updated behind the scenes.
Once you are done, click on the Save Settings button.
Clear Cache #
If you are experiencing an issue with the plugin not updating your Twitter feed automatically, then clicking on this button will clear all twitter cached feeds data and retrieve new feeds again.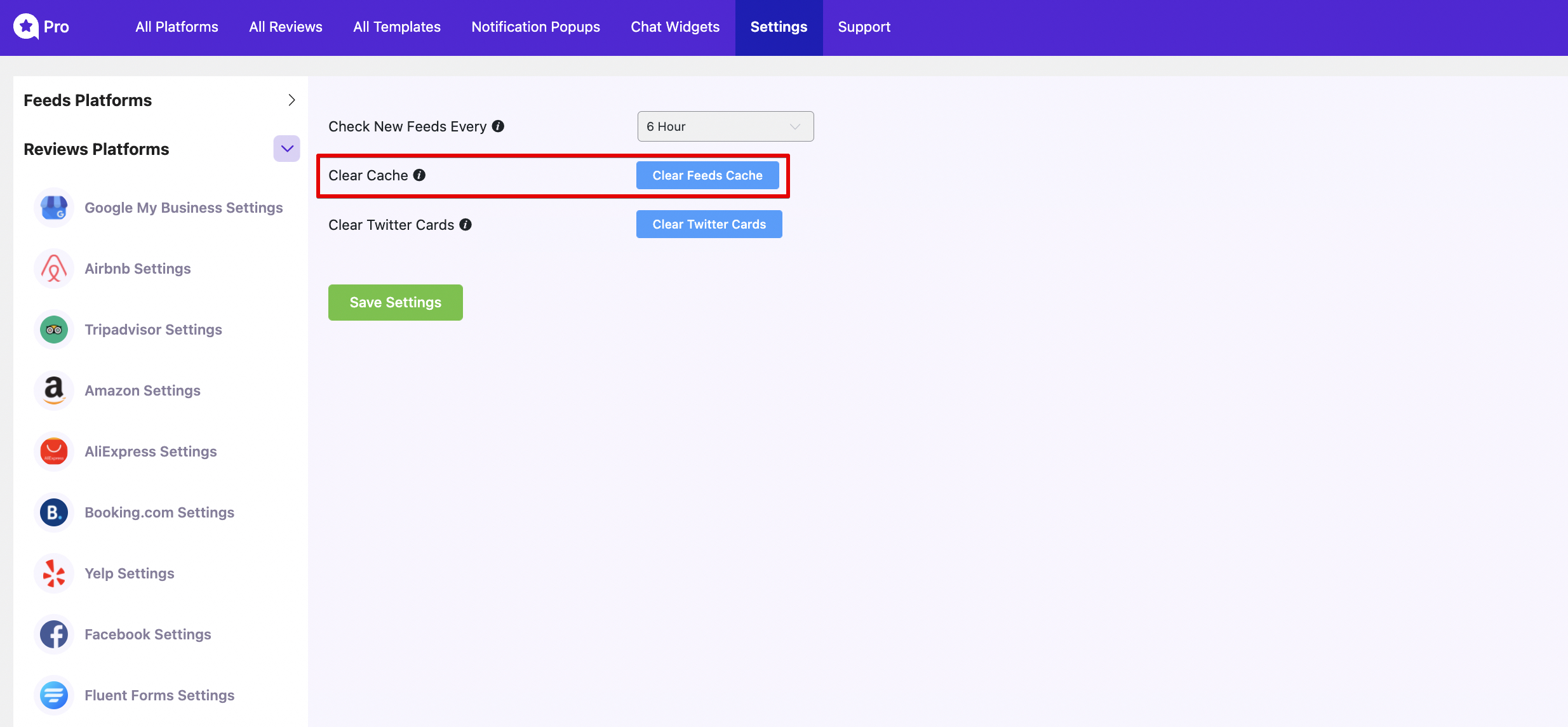 Once you are done, click the Save Settings button to preserve your changes.