Translating your product or service features into a foreign language can develop a positive and multilingual understanding for users, boosting consumer confidence in your brand and growing revenue.
The keys to worldwide success for brands and express are top-notch and conversion-oriented translation help.
That's why we have introduced the Translate Option with WP Social Ninja.
For this, Go to Settings → Others → Translation Settings.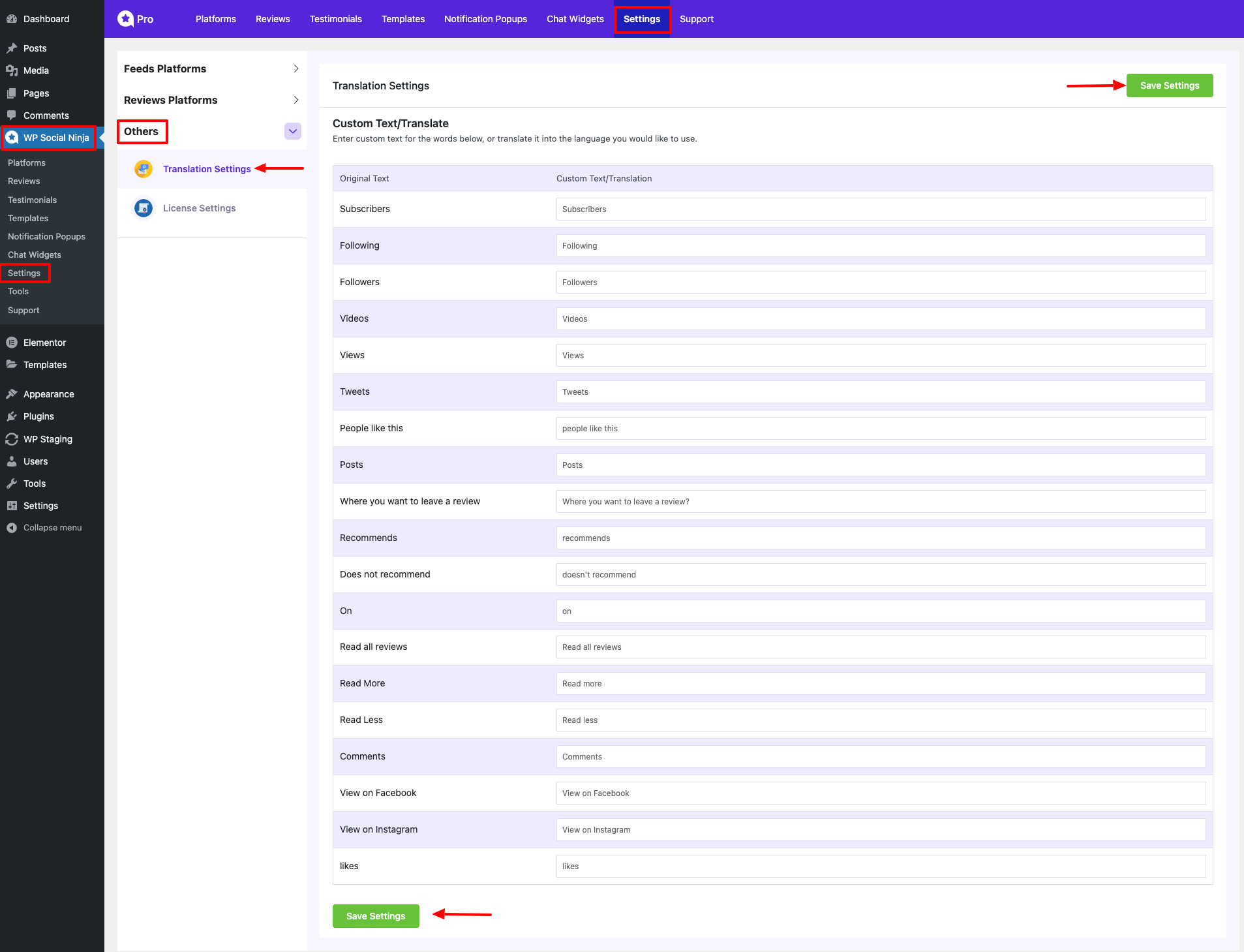 You can now translate your text from the words below, translate it to any language, and make your features more understanding and relatable for your users.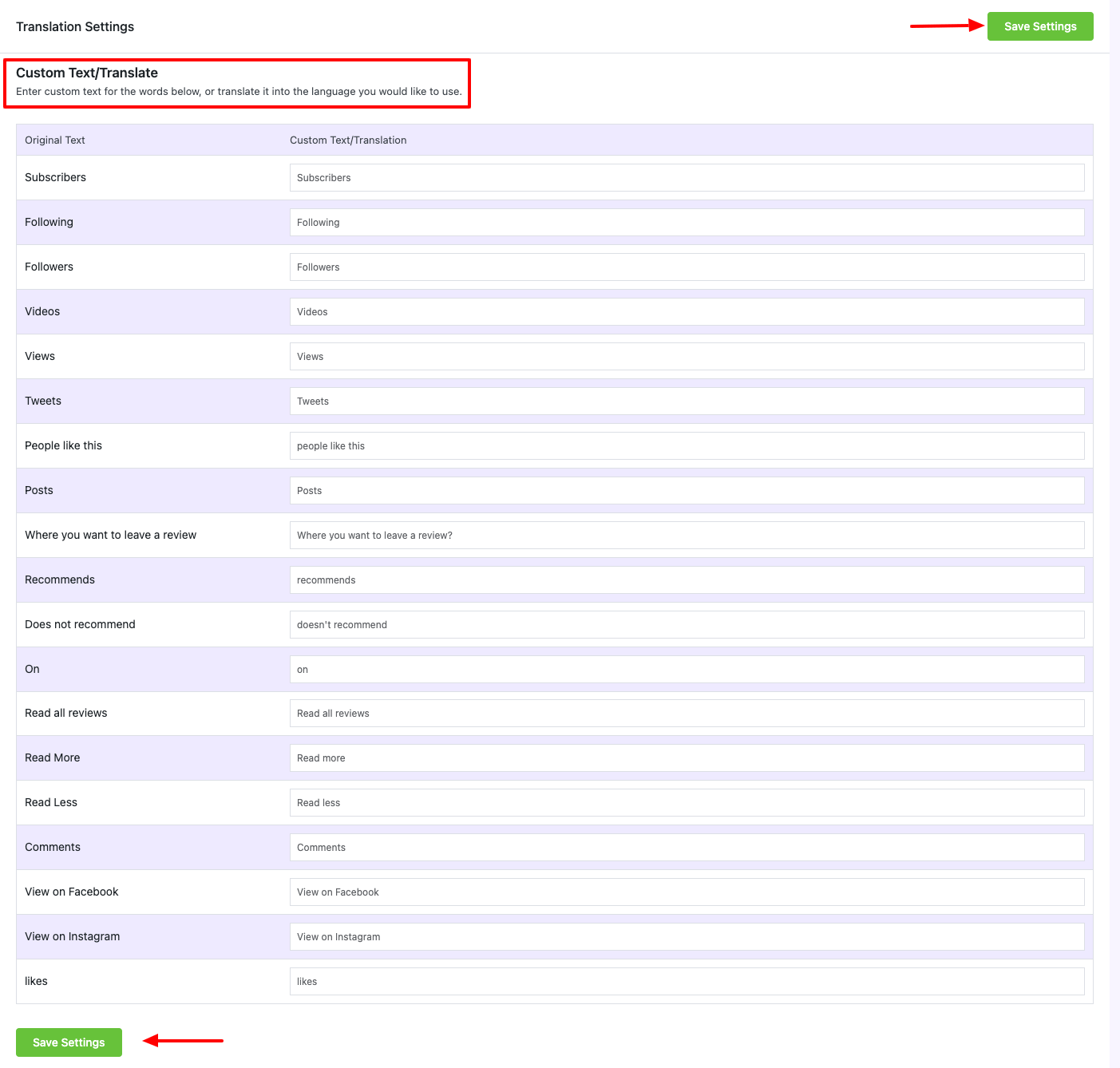 Now enter custom text for the words you want to translate into the language you would like to use.
Don't forget to click on Save Settings when you've finished translating your words.