Whether you're looking for hotels or homes, villas, or apartments, Booking.com has more than five million options to choose from as a global service for accommodation.
And the good news is WP Social Ninja Social Reviews allows you to fetch all the Booking.com reviews from different places in one station. Let's follow the instructions below-
Booking.com Configuration #
To embed Booking.com reviews on your site, you need to configure the platform. First of all, we need to obtain the Booking.com Business URL.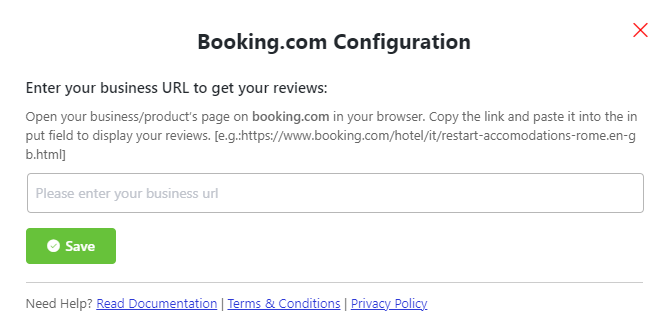 Once you insert the Booking.com Reviews URL, click on the Save button to move to the next part. However, in this section, Booking.com Configuration, you have to Create a Template.
To insert the URL, visit the Booking.com site.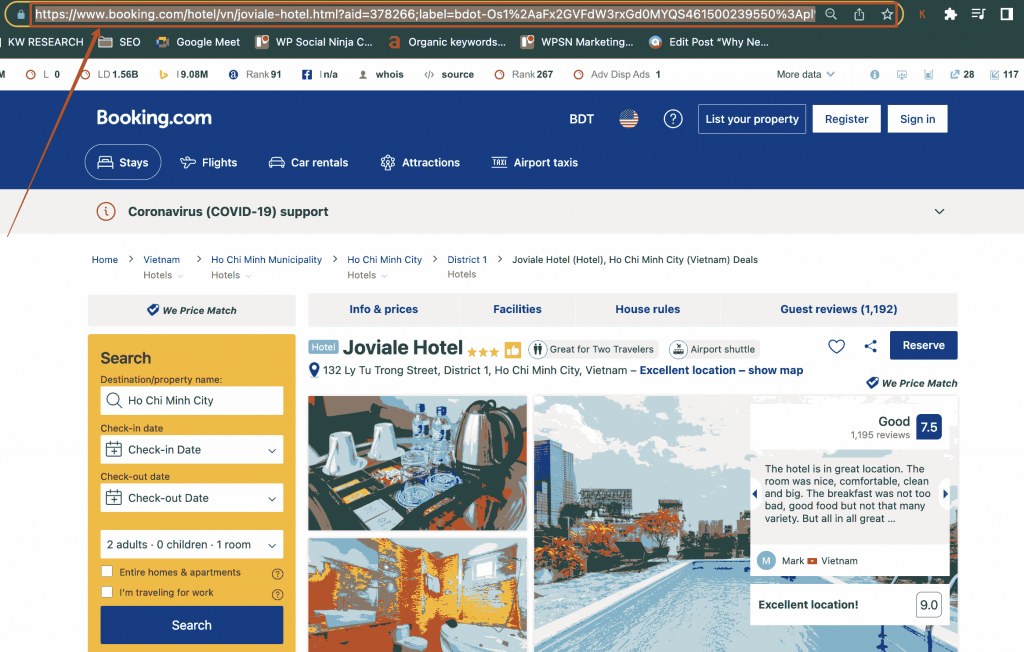 Copy the selected URL and paste it to insert it on Booking.com Configuration.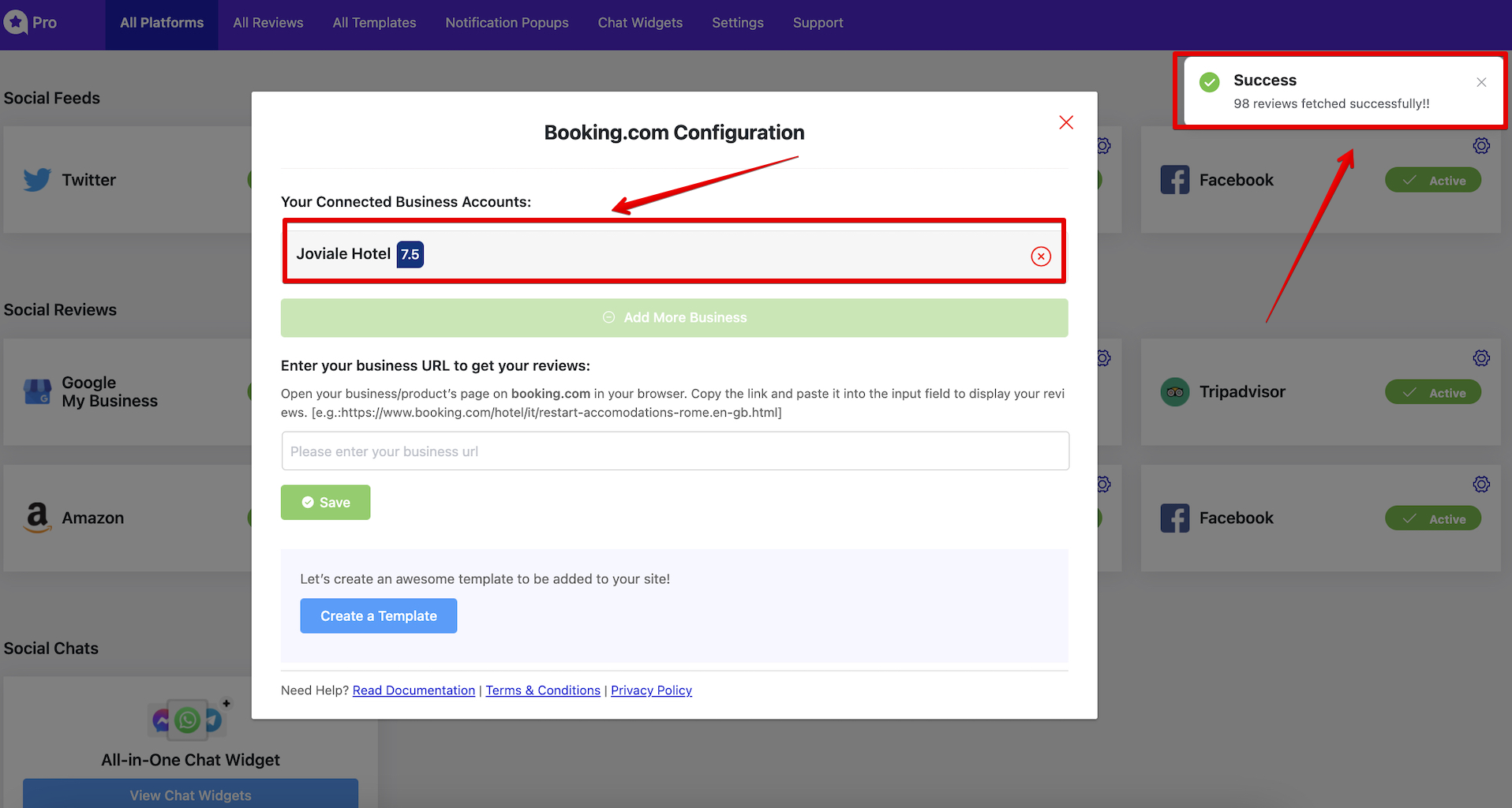 After inserting the correct Business URL, click the Save button to get a Successful green notification.
Once you are done, click on the Create a Template button. You can now include multiple Business Accounts by clicking the Add More Business button. Just enter the business URL following the previous steps & click on the Save button. You can click the Cross icon on the left side to delete a business account if needed.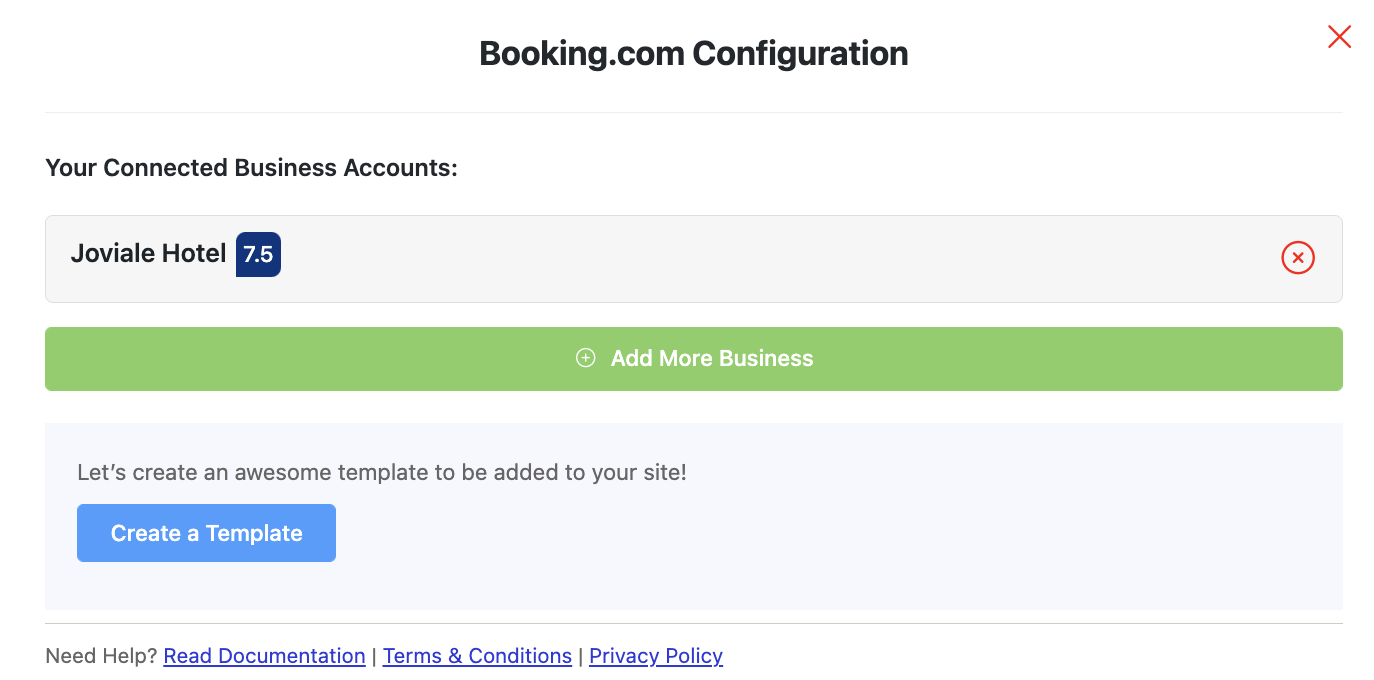 If Booking.com reviews take a few seconds, wait until it comes back.
Also, check out – AliExpress Reviews