7 Best WooCommerce Review Plugins: Boost Your Brand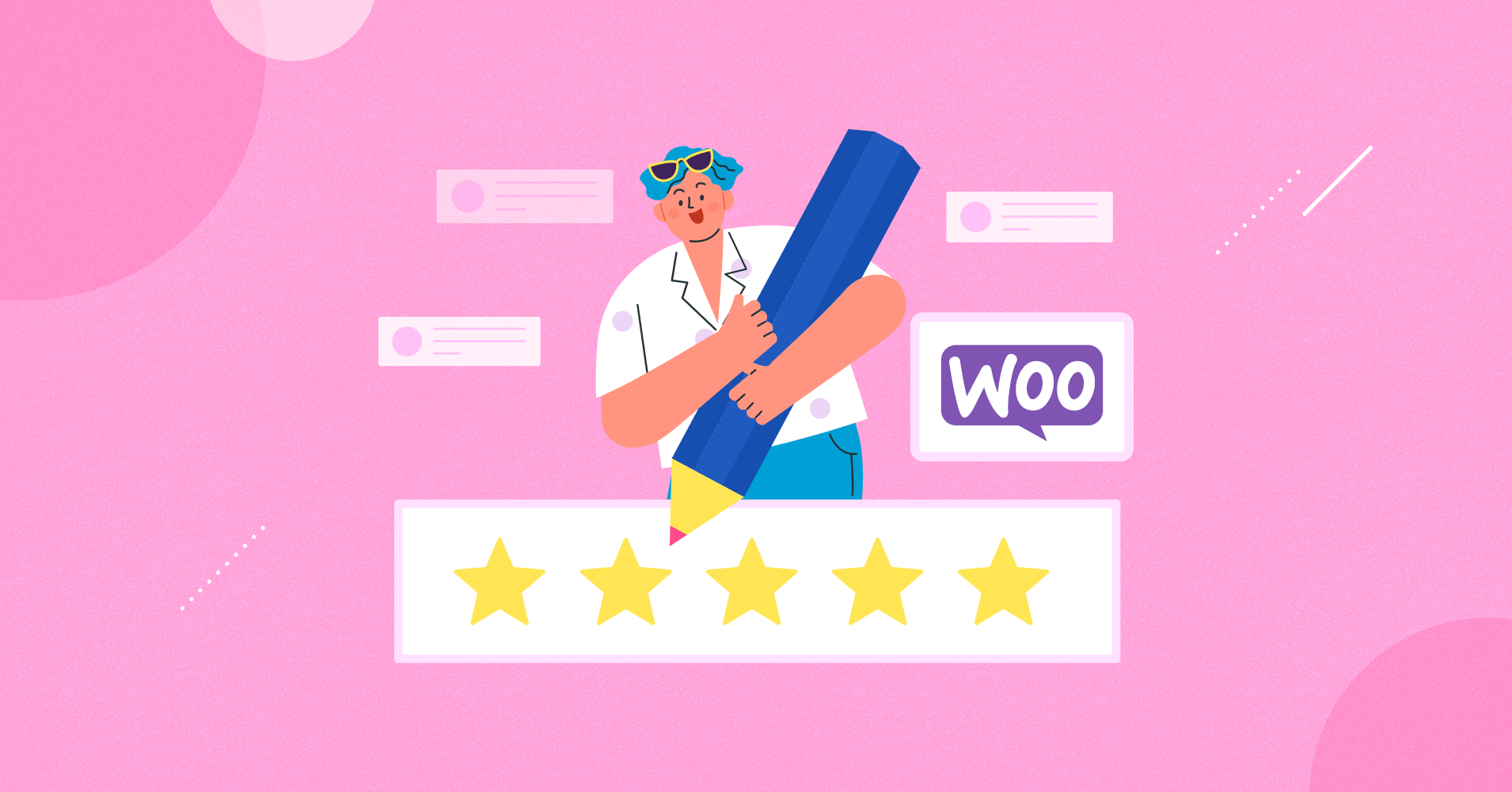 Think of it like this, you're in the crowd of 6.3 million other WooCommerce users, all enthusiastically cheering for your success. But here's the thrilling part – you have the power to crank up your sales, reaching soaring peaks that outshine them all by the best WooCommerce review plugins!
It's your time to shine in the spotlight.
Ask us HOW. Reviews are the weapon for getting more credibility and building your position higher than anyone else. It's like someone comes to your website and gets a breeze by seeing a review of a satisfied customer. And you know what happens next, right?
Even if he/she isn't ready to purchase anything instantly, it sparks the idea of trying your product at some point down the road. That's how a review on a website works!
Well, let's hope for the best. Bring the best reviews on the frontline with the best plugin. Find out which one is a good deal for your business.
Table of Contents
Best WooCommerce product review plugin list
Hold on! What will make you decide the best pick for you?
Gathering the WooCoomerce reviews and getting the best out of it may require you to research it.
But no worries. Here, we've collected the most popular WooCommerce product review plugins. Continue reading:
An all-in-one social media plugin, best for social reviews, social feeds, and social chat. With 30+ social media platforms, this tool has been one of the best social media plugins for managing your social media through your website.
Among all other social platforms, it has WooCommerce Review integration options. Once you connect your WooCommerce profile to WP Social Ninja's dashboard, you can set up your reviews template and show them on your web pages.
You'll have the accessibility to customize and style your elements from the setting panel. Besides fetching your WooCommerce reviews, you have a Notification Popup that will highlight your reviews and grab your visitor's attention.
So, if you wish to have WooCoomerce reviews, highlight them, and take care of other social media platforms with unlimited features, WP Social Ninja can take the first position on your bucket list. (Remember, the helpdesk is 24/7 open)
Win your customers' hearts with exceptional features
Discover how WP Social Ninja can assist you design outstanding customer experiences.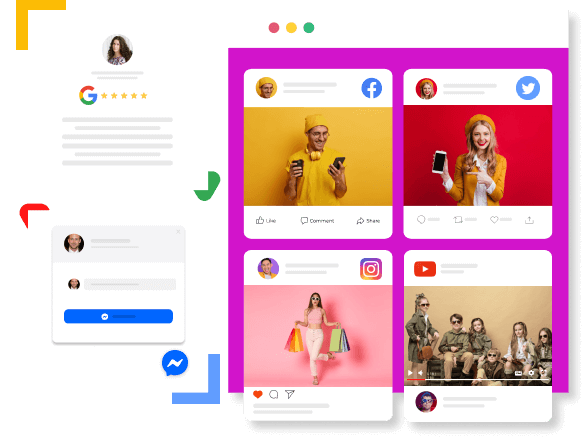 Price
Both free and paid plans are available. The premium version starts at $89 for a single license, $299 for an agency license, and $499 for an unlimited license. (Has 14-day money-back guarantee policy).
This plugin empowers customers to provide in-depth reviews of WooCommerce products based on multiple criteria. With the option for instant customer ratings and reviews, it enhances your WooCommerce store's credibility, ultimately resulting in increased sales.
Utilizing this amazing plugin, you can accelerate your sales growth by increasing engaging and comprehensive customer content, including reviews, ratings, images, videos, scoring options, and more.
Moreover, the feature of this plugin is its dedicated control panel for efficient management of all WooCommerce reviews. This panel provides access to advanced features, allowing you to filter and sort reviews seamlessly.
ReviewX is a good pick if you want to create a different and unique vibe with the reviews according to the product categories, quality, and time.
Price
Starts free. The premium version starts at $69.
Another amazing product reviews plugin is Site Reviews. This plugin is a complete solution for showing product reviews on the website.
Like other WordPress review plugins for WordPress, this one also provides shortcodes, blocks, and widgets for managing the reviews. If there's any review that can be shown as the best example of customer feedback, you can pin that and show it at the top.
Also, in order to keep everything organized and authentic, this plugin puts a limit on the volume of review submissions by the reviewer's username, IP address, or email.
Lastly, if you want something simple yet effective for showcasing and highlighting your WooCommerce reviews, you can go for Site Reviews.
Price
You can start with the free version, €89 for premium add-ons.
If you're thinking of sending out email notifications to get WooCommerce reviews in a unique way, Customer Reviews for WooCommerce is there for you.
With this WooCommerce review plugin, you can reach out to them to give reviews on your products in the form they want in comments, images, ratings or votes. Furthermore, the plugin offers customers an aggregated review form, simplifying the process of reviewing multiple purchases in one go.
In order to send emails for WooCommerce review invitations, this plugin will allow you to personalize each email for each customer. Also, it includes built-in variables for your personalized emails for setting up the automation parameters.
So, if you are willing to invite your buyers to leave their opinions on your WooCommerce products through emails, this plugin could be a good pick.
Price
Starts free. $49.99 per year for the premium version.
Another popular product review plugin for WooCommerce is Photo Reviews for WooCommerce. With this, you can allow your customers to post their reviews and send review reminder emails.
And besides the review reminder emails, you will be able to send a "Thank You" email after getting the review.
Also, you can allow your customers to attach product pictures with the review. Generating coupon code is an interesting feature of this plugin. This will encourage customers to post reviews.
Accordingly, Photo Reviews for WooCommerce is a good choice if you want a tool that will send email reminders and thank your customers for writing WooCommerce reviews on your store.
Price
Free version available. The premium version starts at $32.
Virtual Reviews for WooCommerce is a valuable plugin designed for WooCommerce stores seeking to bolster their product reviews. It is especially beneficial for new businesses lacking customer feedback.
A standout feature is the ability to effortlessly add reviews in bulk with just a single click. This streamlines the review process by presenting a selection of pre-written reviews for customers to choose from, ensuring quicker and easier feedback submission.
Furthermore, the plugin allows for the convenient addition of reviews directly from the back end, making it a handy tool for managing and enhancing the review section of your WooCommerce site.
Therefore, when you need a tool for your new business that will help your WooCommerce stores get some reviews, this one would be a good choice for you.
Price
Both free and premium versions are available. The paid version starts at $19.
This plugin is a valuable tool for optimizing your WooCommerce review section. It streamlines the review viewing and navigation process, offering advanced options to enhance this aspect of your online store.
With features such as file attachments with reviews, graphical trend representations, and the ability to control who can post reviews, it provides a comprehensive solution.
Notably, it encourages user interaction through reviews, fostering conversations among customers. By allowing customers to edit their reviews and ensuring product ratings are visible on Google searches, this plugin plays a crucial role in improving your store's conversion rate and overall user experience.
If you want to enhance your WooCommerce-based e-commerce websites with customized product review functionality, YITH WooCommerce Advanced Reviews is one of the good options.
Price
Single site subscription costs $79.99.
Ending thoughts on WooCommerce review plugins
And there you go. We understand that gathering WooCommerce product reviews is crucial for your business, but it becomes even more impactful when you leverage the right tools.
These WooCommerce review plugins are expected to significantly improve your review strategy within your WooCommerce store. Experts are choosing WP Social Ninja, as it serves as the ultimate solution for your whole social media marketing and e-commerce journey.
However, if you're exploring additional options, the plugins mentioned above remain at your disposal. Choose the one that best suits your needs!
Have you got any questions on your mind regarding the selection of these WooCommerce review plugins? Feel free to ask and share your thoughts in the comments if you are using one of these plugins.
Source: EarthWeb