How to Get Customer Feedback: Strategies for Success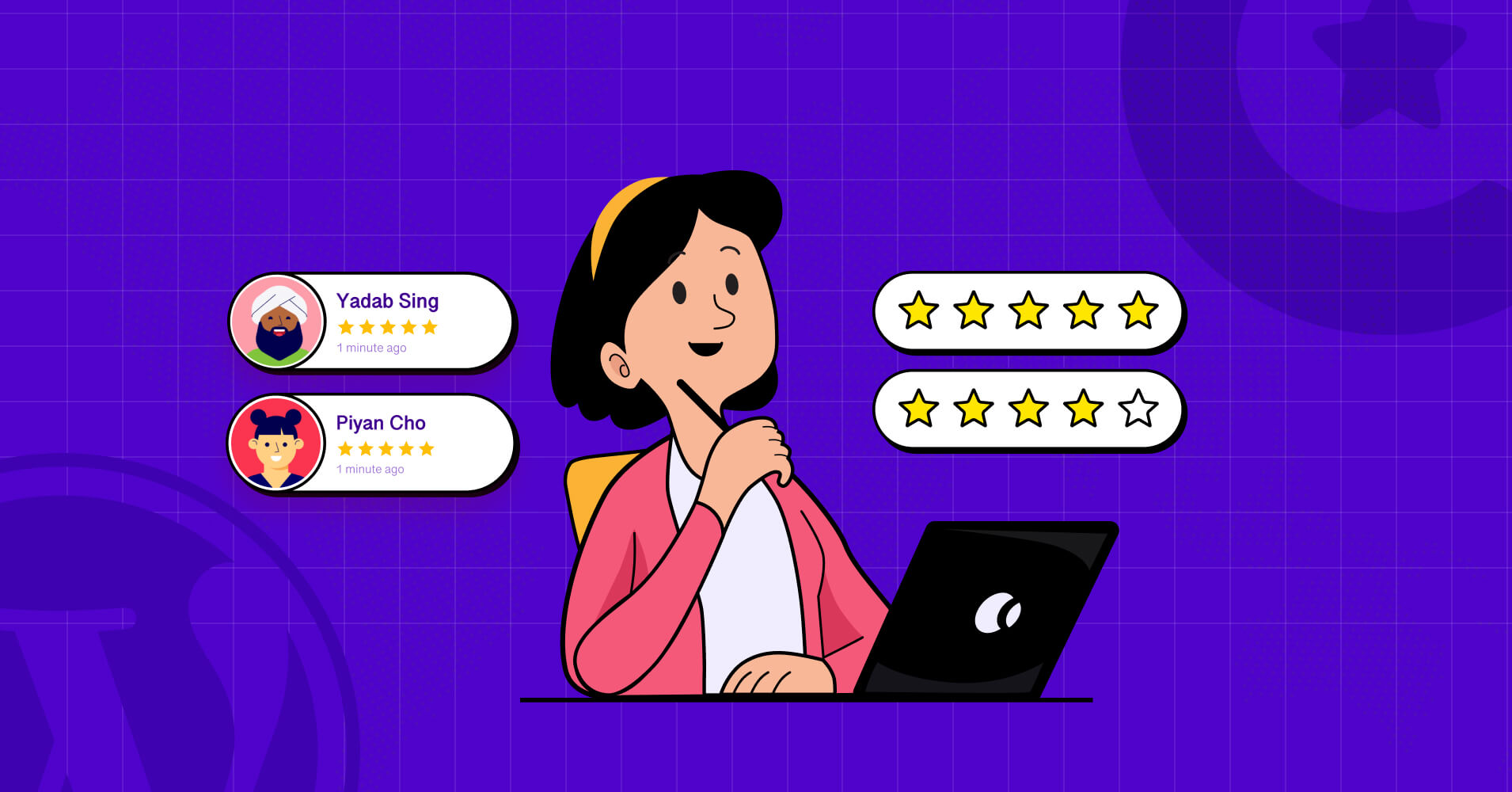 Do you often feel your business is hitting a block and your sales rate is declining despite best efforts? Or your new product cannot seem to meet the expectations or the mega sale offers are not adding estimated values to the business?
If so, there must be a glitch in the Customer Experience (CX) and it's not possible to have clear insights into the thoughts, expectations, demands, and dissatisfactions of your targeted customers without any feedback.
Feedback from customers can help you come up with a better marketing strategy, fix existing problems, develop new products, and build a customer-centric successful business. However, clients are often reluctant to give reviews and feedback!
It's quite difficult to gather customer feedback without a smart and strategic approach. But we have got your back. This article will cover why and how to get customer feedback and what not to do when asking for reviews!
Let's start our journey.
What is customer feedback?
Before we dive into how to get customer feedback, let's know what can be counted as one. Basically, any information from the customer regarding your business can be called feedback.
While feedback from customers may come in many forms, they can be generalized into two types.
Direct Feedback: As the name suggests, these feedbacks are gathered by directly asking them questions. This type of feedback is more in control as you can set the pace and themes. For example, Surveys, Interviews, Group Feedback, etc.
Indirect Feedback: This sort of client feedback is obtained through a more straightforward and explicit way. Though you cannot directly ask, you need to be active. For example: Social media activity, Reviews, References, etc.
So which one to choose?
There is no definite answer, while indirect feedback comes spontaneously from satisfied customers, direct feedback comes from an honest approach and addresses behavioral issues. Which one to choose entirely depends on the context.
Why is feedback important?
To make it simple, client feedback fills the gap between what the company thinks of its service and how its customers feel. Misunderstanding between clients and business can be a fatal situation.
Feedback from customers serves as a guideline book for the growth of your company. Because if you want to fill your customer needs, you ought to know what these needs are, suitable? You must be aware of both sides of your business to fine-tune your service.
When you collect feedback, take it into your concerns, fix the issues, and adjust the prices, your clients will feel more involved and prioritized. And happy customers are likely to initiate word-of-mouth marketing, hence promoting on your behalf. A win-win situation.
5 ways to collect feedback
This section will discuss how to get customer feedback in the smartest, most effective, and easiest possible way. But have you completed the necessary groundwork?
Yes, you need precise and thorough groundwork so that you don't spook your customers and end up wasting time for both! Make sure your homework covers the following aspects:
The exact reason you need feedback for
The outcome you expect
Which part of CX do you want to improve
What is your plan with the data you are going to collect
What communication channels can help you to achieve your goal
If you have already covered all of them let's resume our journey. From now on, we will go for details, so buckle up!
Surveys
Surveys are a great way to collect feedback from customers on a large scale on any specific thing you want to learn about. And it's quite easy to get insights from a wide range of audiences through surveys.
Customer surveys can come in many forms and sizes and they may be challenging to develop a useful template. While you have a lot of questions to ask it's important to generalize the queries.
For starters, there are some popular templates like CSAT, NPS, and CES.
Customer Satisfaction Surveys (CSAT) can be a good choice for collecting feedback on any specific point of your business process. This would help you to fix any particular process. For example, you can launch a CSAT survey on the booking process of your business immediately after a client books your product or service.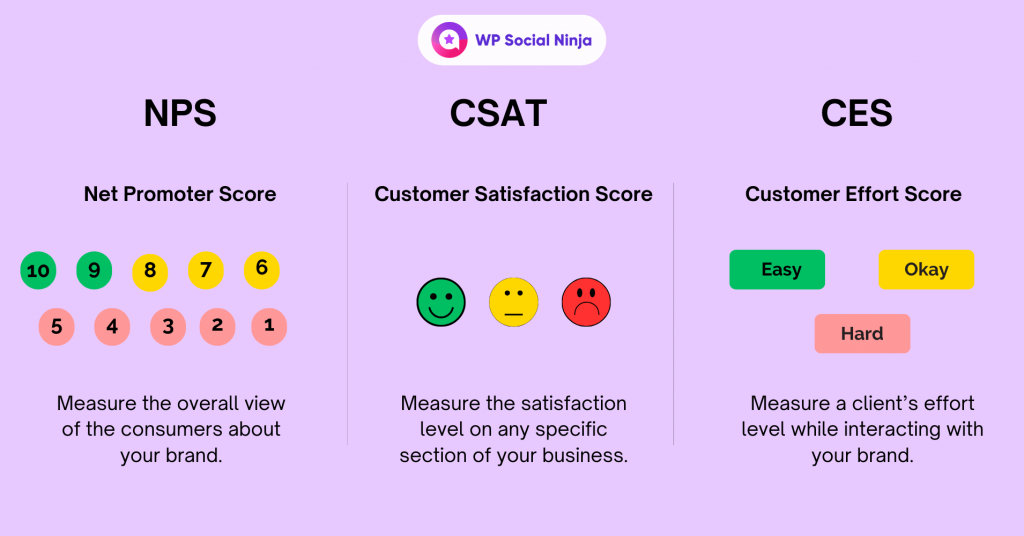 You might try the Net Promoter Score (NPS). While this type of survey is not affiliated with any particular point of your service chain, it rather reflects an overall opinion about your company. NPS can be launched periodically, for example, every 4 or 5 months to get an idea of how your customers perceive your business.
Customer Effort Score (CES) can be another effective client feedback survey to understand how your audience feels when they want to communicate.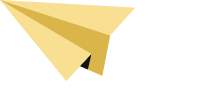 Subscribe to Our Newsletter
Get exclusive social media marketing tips and tutorials in your inbox!
But always remember, surveys should be easy to participate and precise. It's a good practice to run a qualitative mixes-up survey with an opinion box and Yes/No surveys for quantitative information.
E-mail follow-ups and contact form
The most common reason for many customers not to send any important feedback is they think or feel that their opinion doesn't matter. It's pretty normal for them to think that way when they hear nothing from the brands. An email follow-up can ease the situation.
Email can be a powerful marketing tool for customer service feedback. A good time to send out emails to your clients might be after any transactions, dropping carts, or any kind of touchpoint. You can embed a survey form, which should be easy to participate in and emails should not be too long.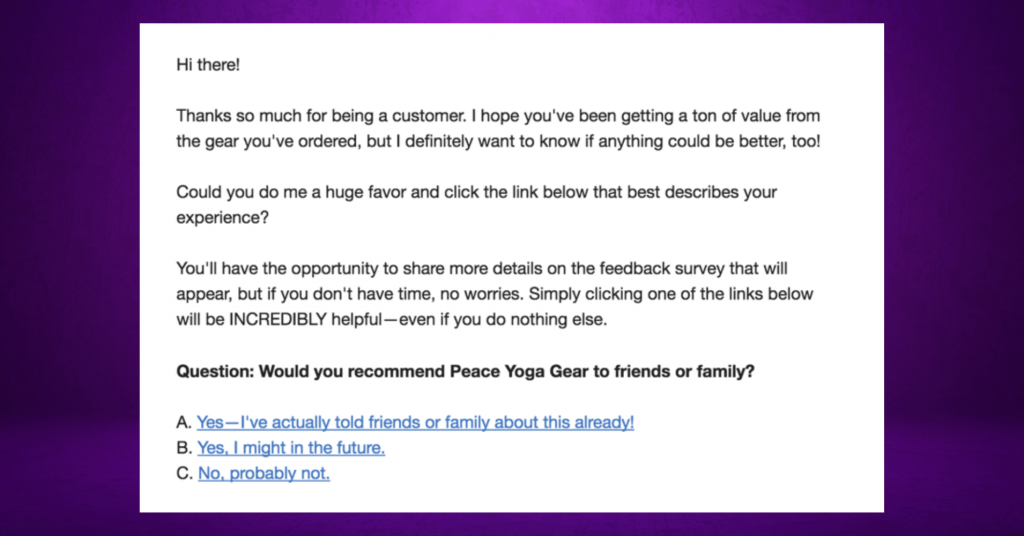 To save your time and resources automated emails are available and can be an effective solution. You can even add a number to contact whenever they face an issue and this will let them know that you are always available for your clients.
Social media activity
When the topic is how to get customer feedback, you should never ever undermine the might of social media! You can not think of running a business and not focusing on your social handles.
Words run fast on social media and people love to voice their opinions in a more interactive way. Social feeds like Facebook, Instagram, Twitter, and YouTube are popular platforms for open engagements.
Many social channels provide review options like Facebook, Airbnb, Yelp, Google My Business, etc., directly influencing the decision-making process and navigating brand image.
You can follow these tips to gather feedback from customers from your social handles:
Right Platforms: It's important to know where to find your audience group. Then you can increase your activity on those platforms, maybe several.
Active participation: Many people use social platforms like search engines, make sure you are posting regularly, and responding to their comments.
Ask for reviews: Social media releases an informal vibe. So don't be afraid to publish posts like, "Hey, if you like our product, don't forget to leave a review/comment". It works!
Chat widgets
What can be a better way to obtain feedback from customers than directly talking to them, right? And WordPress chat plugins come to the rescue!
Chat widgets allow you to communicate with your consumers in the fastest possible way directly. Just imagine the possibilities when your consumers could reach you through popular social media chatting platforms like Messenger, WhatsApp, Telegram, etc.
A direct conversation will let you know every little issue and solve it before it gets big enough to cause you a headache and build a strong bond with your niche. Then, you can ask your happy customers to leave a review. Win-win.
Interviews and testimonials
This is a qualitative method to collect rich and qualitative data from your niche. Basically, it's an interview session with a small group of people held by a moderator who knows how to ask customers for feedback!
This method requires a group of people who share their experiences about the company based on the questions asked by the moderator through a real-time conversation. The whole process is recorded and used for exploring needs, preferences, demands, and expectations.
While collected data can provide interesting and top-notch insights, this method is quite expensive and conducted on a small group of people. But can help you to come up with excellent product ideas.
The criticized fields can be improved, and good things can be served as testimonials later on as a token of your great service.
Pro Tips
If you have a WordPress website let us introduce you to WP Social Ninja.
This is an all-in-one social media plugin with tons of features like social feeds, social reviews, social chats, Testimonials, and everything you need from a social plugin.
Social feeds from popular platforms like Facebook, Instagram, Twitter, and YouTube; import/export social reviews from WooCommerce, Facebook, Airbnb, Yelp, Amazon, AliExpress, and many more platforms can be integrated, customized, and displayed into your WordPress website.
Social chat widgets let you integrate Messenger, WhatsApp, Telegram, and 15+ chatting platforms. You can add and customize Testimonial on your site.
And the best thing is all of these in a single subscription!
What not to do while collecting feedback
Till now we have discussed how to get customer feedback and shared some proven methods. But this section will describe some common mistakes you should avoid while approaching for feedback from customers.
Unprofessional approach
When you are approaching for any feedback you are actually asking time from your customer for your own benefit. Make sure you approach with utmost care and caution.
In no circumstances should you not ask personal and biased questions. Avoid statements like "Why do you think our product A is best?" rather rephrase it like "How do you feel while using product A?"
And always try to come to the point as fast as possible. Do not go roundabout with irrelevant topics. Avoid taking lengthy procedures.
Difficult methods
Whenever you are using any tools make sure you have run an in-house experiment. Means first use the tool by yourself then use it for client feedback.
Many feedback attempts fail due to unnecessarily complicated procedures. Be sure to make your UI accessible for feedback. Many a customer might be willing to give their honest feedback but find it too difficult and lose interest halfway!
No visible actions
The reason for collecting feedback is to improve your quality and service, right? So, don't hesitate to show your progress!
Feedback is a series of documentation of constructive criticism. So, make sure they are implemented as soon as possible. Always promote the improvements you have made and don't forget to thank your customers.
Bottom line
How to get customer feedback should be at the top of your priority list if you want to run a customer-centric business. Make sure your clients are heard.
But the most important thing is what you are planning to do with all this feedback. Analyze them, study them, and try to find insights as much as possible. Learn and adopt. That's the fuel that keeps your business running. All the best!
Win your customers' hearts with exceptional features
Discover how WP Social Ninja can assist you design outstanding customer experiences.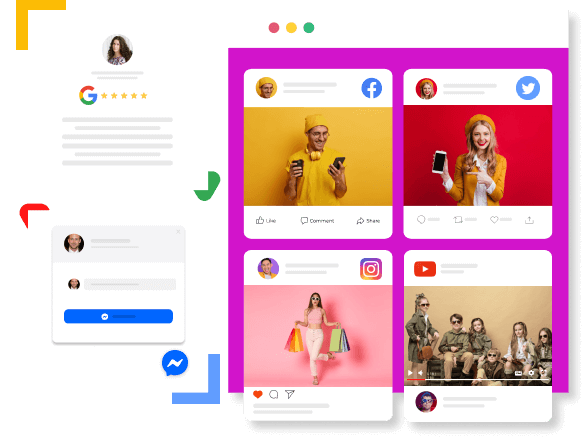 Here is a list of some articles you might find useful: