Ecommerce Essentials for Your First Online Store Website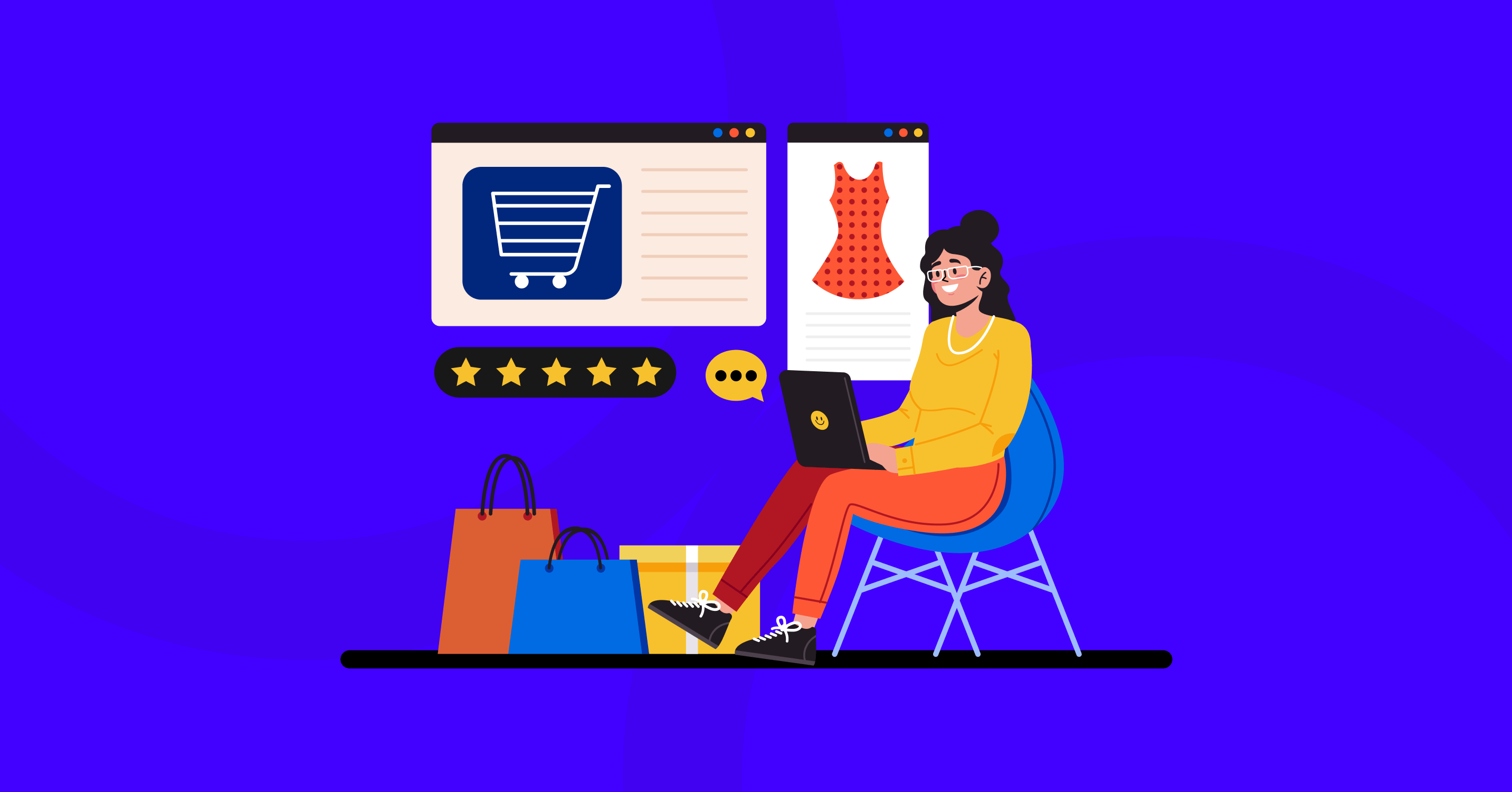 Ecommerce platforms are becoming a significant part of running any successful business. Though you could have a physical store, an online option will help you reach more potential customers. A traditional business store only serves clients within its location, limiting your sales and potential profit.
However, all online store websites aren't crafted the same. Some are more effective than others, and that's why there's a lot that you need to know before crafting your first online store website.
After all, you would not like your investments to go in vain. But don't worry! We will discuss all the Ecommerce essentials in this article.
Let's start!
Benefits of Starting an Ecommerce Business
The recent surge in the number of e-commerce websites indicates their advantageous nature over their traditional counterparts. It's essential for anyone who wants to start a business to understand the benefits of Ecommerce essentials stores:
1. Lower Establishment and Operational Cost
Setting up a physical store is not an easy task. Either you need to rent a space or buy any land, build your own space, and then deploy a team! There is no room for any cheaper way. Hence lowering your profit and costing you much more.
But an online store is far cheaper than a physical one in terms of expense. You won't have to worry about rent, utilities, or other overhead costs, which allows you to allocate a substantial budget toward marketing. An effective marketing strategy will make you more sales and, subsequently, more profit.
2. Shopping Convenience
If you research the factors consumers consider when ordering from a business, convenience will automatically supersede the other points. Who doesn't want to shop from the comfort of their home or office? Among the surest ways of creating a loyal fanbase is optimizing customer convenience along the shopping process.
Ecommerce platforms offer the convenience and accessibility that modern consumers are looking for. They allow shoppers to browse products and compare prices from the comfort of their homes or offices.
This saves time for your consumers. And if they are satisfied with your product or service, chances are higher that they will return next time to do business with you.
3. Global Audience
"How do you buy a product?"
If we buy any product for the first time, we usually check out some stores, see prices and quality, read customer reviews, and then select one, right? Or go back to your familiar store if not the first time.
You need to ensure maximum customer satisfaction to make them come back to you. This whole process is much easier with online stores. People can easily access you from their comfort zone, meet their interests, and choose the best option!
Types of Online Stores
There is no one-size-fits-all for any online business. All businesses are different from each other as they serve different purposes. That's why e-commerce platforms have many types.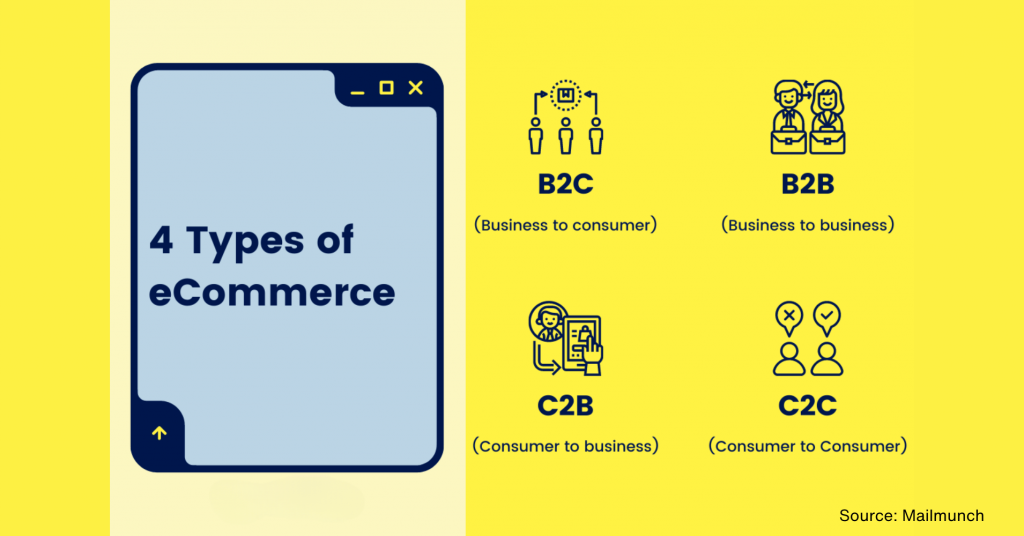 These types can be categorized in various ways, and understanding them is one of the critical Ecommerce essentials. In this section, we will talk about the most common types of online stores based on their business model.
1. B2C (Business-to-Consumer)
This is the most familiar model where customers directly buy from the store. This business model may include giants like Amazon and local businesses like boutique shops.
2. B2B (Business-to-Business)
B2B retailers provide goods and services to other businesses. These shops frequently provide bulk discounts and cater to the requirements of enterprises rather than individual customers.
3. Dropshipping
This type of business works with other vendors that meet customers' needs. This model doesn't require any storage space and is focused on customer service.
4. C2C (Consumer-to-Consumer)
C2C businesses don't participate in any selling; rather, they act as a safe platform for consumers to do business with each other. People usually sell their new or used products to others through these platforms—for example, websites like eBay, Etsy, etc.
Key Considerations Before Creating Your Online Store
Building a business website is not an easy task, to be honest. You need to consider certain factors as a part of your Ecommerce essentials. We will discuss them in this section.
1. E-commerce Platform Selection
Choosing the right Ecommerce platform is the most essential decision to make. Your business cannot be suitable with all the platforms out there!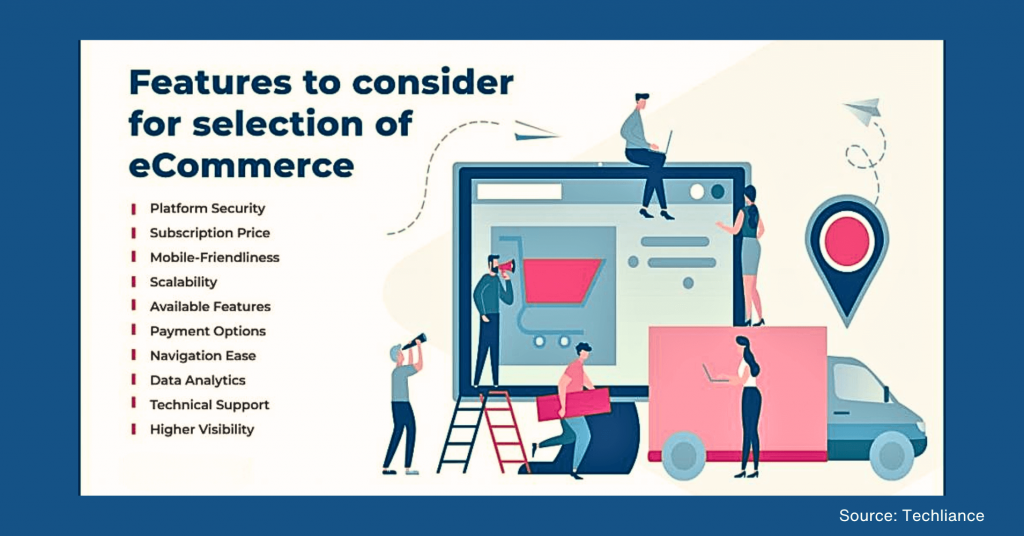 Here are some tips to help. Look into the platform's user guide, customization facilities, compatibility with other business tools, etc. This would help you to find your own version of Ecommerce essentials.
2. Target Audience
You don't want to sell a mirror to a blind man, right? It's important to know your audience and study their buyer persona. Then, you will have an idea of their demand and choices.
This information will guide your product ideas, marketing strategies, and website style.
3. Payment and Security
Payment is the biggest concern for any Ecommerce website. Providing a secured payment method that protects customer privacy should be the primary Ecommerce essentials concern. To make things work, apply an SSL certificate and provide commonly used payment gateways.
4. Product Selection
You have to develop product ideas before spending money on your business. As mentioned earlier, if you have already worked on buyer persona, you have an idea of their demand.
You have to analyze the market, study your competitors, and consider the financial aspects of the product or service that you want to offer. Make sure that you can offer a better quality at a reasonable price.
Essential Features and Functionalities for Your Online Store
Providing customer comfort is one of the most basic Ecommerce essentials. If you want to build a customer-friendly online store, you have to consider some functions and apply effective features. In this section, we are going to talk about them.
1. Mobile Responsiveness
People prefer their mobile phones as their browsing medium. So, you have to make sure that your website design is mobile-friendly. Websites that load on mobiles get more responses.
2. Shopping Cart and Checkout
Build your website easy to browse. You should consider using features like Shopping Cart and Checkout. Make sure to maximize transaction security and implement several payment methods.
3. Product Catalog
Show products with an attractive and well-composed catalog. Provide clear information with proper descriptions and use good-quality photos with each product. Offer multiple filtering options to save time for your customers.
4. User-Friendly Navigation
You have to ensure that customers don't end up wasting their time on your site. That's why you need to focus on navigation. People should easily find their way while shopping from you. Place your clickable button carefully and be precise with words.
How to Design an Attractive and User-Friendly E-Commerce Website
"You never get a second chance to create a first impression!"
In saying that, it's really important to focus on the design of your website. A well-designed website creates an impressive first impression, attracts new customers, and covers many aspects of Ecommerce essentials. You can follow the following tips:
1. Branding
Try to think of your website as the manifestation of your brand. So, you have to build an image that reflects your business. Here are some tips:
Design a unique logo
Use your logo on your site
Maintain a particular color scheme
Apply fixed typography
2. Visual Appeal
Present your brand in an interesting way. Use high-quality images and videos. Add graphical content where necessary. If you are selling in this era, you must have social handles, right?
Bringing your social handles to your website can boost your credibility, enhance visual appeal, act as social proof, and boost your sales. We suggest WP Social Ninja as the most demanding tool for your WordPress websites.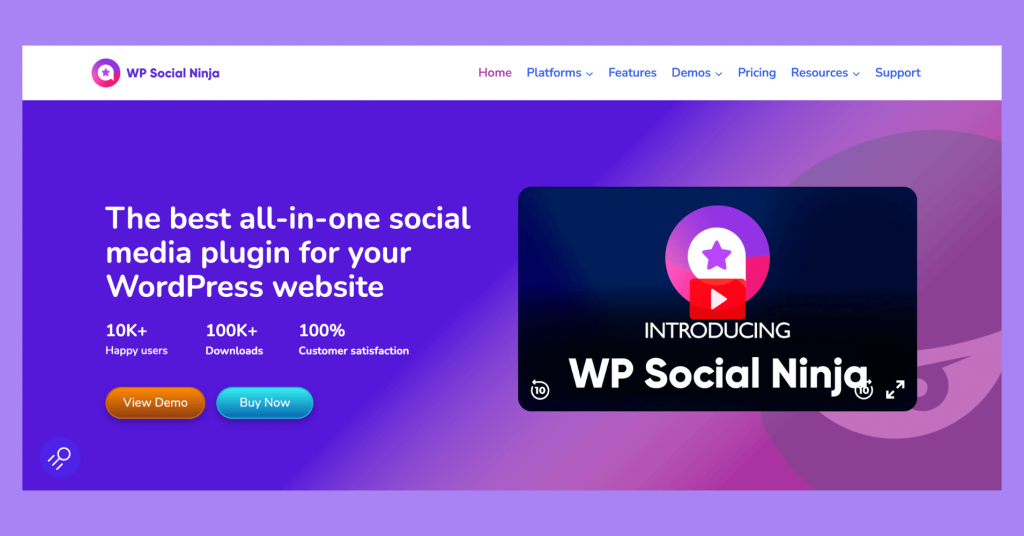 WP Social Ninja is all in one social media. Using this plugin on your WordPress website can have certain benefits. Let's have a look at them:
Social Feeds: WP Social Ninja can bring your feeds from 4+ platforms like Facebook, Instagram, YouTube, and more and let you customize them how they suit your brand. Beautiful feeds surely add a great appeal.
Social Reviews: Every review shows how good your business is. This plugin can seamlessly integrate reviews from 10+ popular platforms like Google Business Profile, WooCommerce, Facebook, Booking.com, Yelp, AliEexpress, and many more!
Social Chats: WP Social Ninja also has 15+ social chat widgets. You can also interact through Messenger, WhatsApp, Telegram, WeChat, and many more popular chatting platforms on your WordPress website. Instant messaging with your visitors gives a sense of trust, and a personal touch can boost your revenue to a great extent!
Notification popup: This feature will display your important reviews popping up on your site and let your customers notice the good words that other happy customers left!
Testimonials: Testimonials build strong authority, enhance credibility, and make your business trustworthy. WP Social Ninja lets you display and customize your precious testimonials in the way you find suitable.
Shoppable Instagram Feed: This feature lets you embed Instagram posts on your online product or any link to hook your potential customers. Make your sales fly high.
Win your customers' hearts with exceptional features
Discover how WP Social Ninja can assist you design outstanding customer experiences.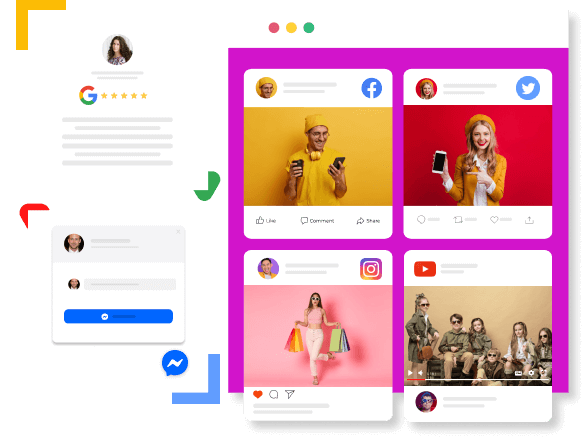 3. Simplicity
Simplicity is the ultimate sophistication. It's essential to keep things simple while designing a website. You can use the following tips:
Prioritize your product
Minimize unnecessary distractions
Use a constant color scheme and fonts
Maintain sufficient white space
4. Responsive Design
Your website should be a communicative place for visitors and responsive to every kind of gadget. People usually don't use a single type of device. Make sure to test your website on the different types of devices.
A well-designed e-commerce website is important to attract your target audience, raise the brand value, and maximize conversions.
You can also read: How to create a website free of cost? (Expert Picks)
Conclusion for Ecommerce essentials
Times are changing, and businesses are molding into new shapes. Ecommerce platforms are the new normals and lead the business world soon. But you need to realize the Ecommerce essentials before joining the parade.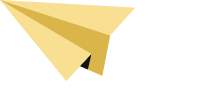 Subscribe to Our Newsletter
Get exclusive social media marketing tips and tutorials in your inbox!
Don't feel overwhelmed. If you have come this far, you should have a clear idea of your essentials. Always focus on your customers, and try to make things as easy as possible for them. We wish you all the best!