How to create a website free of cost? (Expert Picks)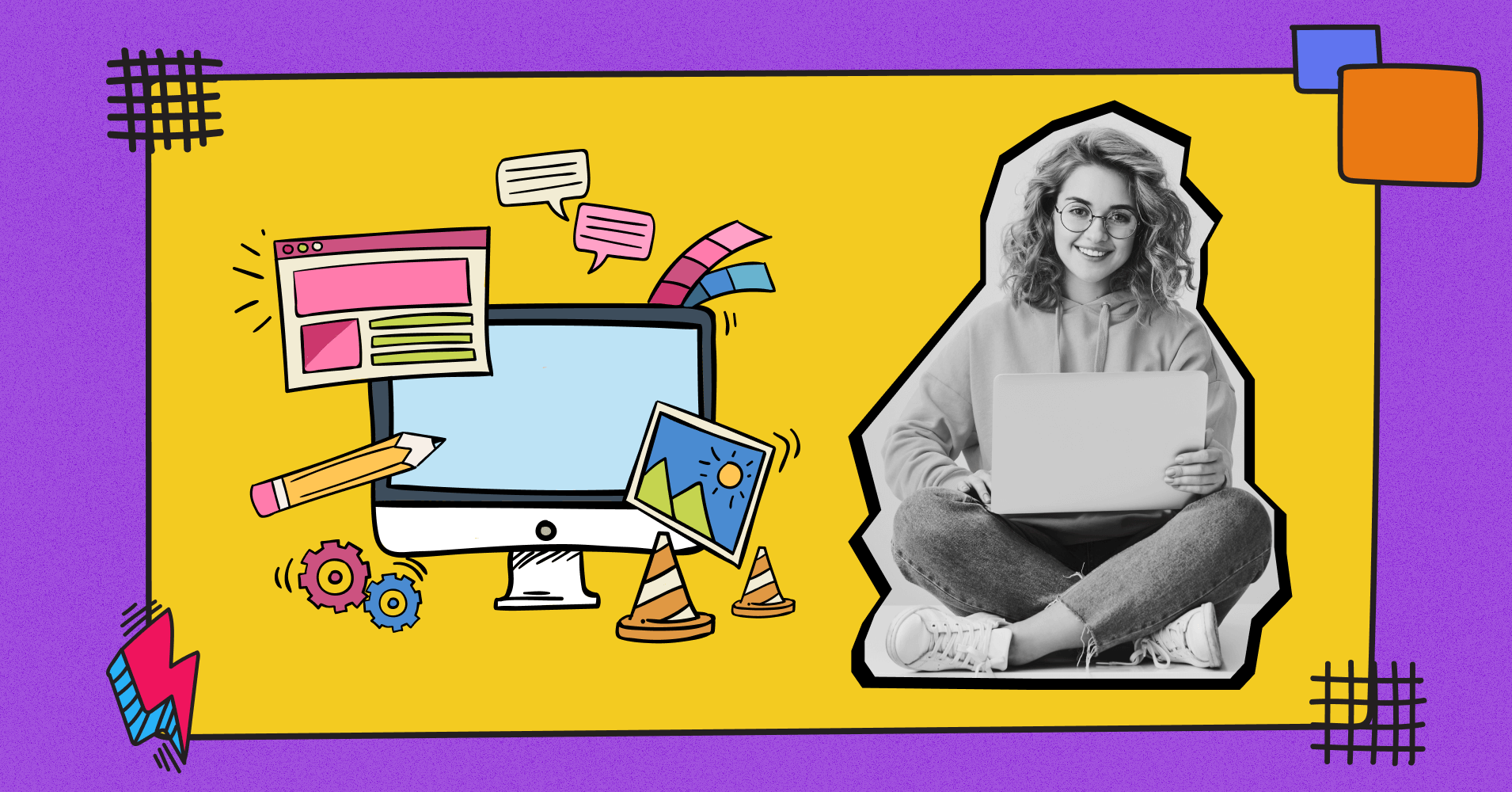 If you are here, we hope you're looking for how to create a website free of cost!
Remember the last time, when you and your friends planned for a new business and finally it didn't end up well because of proper strategy and budget?
Well, that's a very common scenario for shaping a plan in real life when you want to make a free website.
Say, you start with a hosting plan at $100, and then you know the game doesn't stop here; you need an e-commerce functionality/product showcasing tool that might cost you a minimum of $300/month. And just like this, you'll need more to shape up your website. Keeping the fact of building your full site apart, there are always some new needs that require you to pay more and more.
So, close your eyes, and take a deep breath! We have a complete package for building a free website for small business guidelines where you can make it from scratch to a whole brand-new small business website for FREE! Follow the article and see how to create a website for free on Google with free website builders.
Let's set up a website (with free tools)
Well, building an e-commerce website needs both – planning and proper research of up-to-date plugins that you'll need in your business.
We have enlisted here the best WordPress resources and tools to help you kick off your business website with zero investment. Let's dig in!
In the first step, you need to consider a domain name and hosting for your website. As it's your beginning, starting with a free domain hosting provider would be a wise idea.
000webhost is a free WordPress hosting platform from Hostinger. You can choose this one for building your website. They provide hosting with 300MB of disk space and 3GB of bandwidth with no ads (We know this memory isn't enough, but it's a good start; so don't use too much large media in the beginning).
If you want more, their next affordable plan offers a free domain and 24/7 support. So, if you're planning to set up your WordPress website easily and quickly, this one is a super cool idea for you.
2. Zakra (Theme builder)
After you get a domain of your own, it's time to get a theme that represents your business.
In order to build your theme in showcasing your services/products most efficiently, you have one of the most popular Zakra themes, by Themegrilll; which will give you multipurpose and endless possibilities with a speedy interface.
It's best for small businesses, has multi-purpose themes, compatible with Gutenberg and a few other page builders, is easily customizable, SEO friendly and more.
Though the premium version is rich in functionalities, you still have enough possibilities and resources in their free plan to make your business website in the beginning.
Next, as you have a brand-new website, now it's time to decorate it with all the resources you have.
Foremost, you must be active on social media. Bring your social media presence to your business to make this more professional and showcase your social activities to build more credibility.
Get WP Social Ninja, an all-in-one social media plugin, where you will get everything for showcasing your product right into your website from the social media platforms you are using. From creating free social media feeds from 4+ social channels like Facebook, Instagram and more, to displaying social reviews like Google reviews, Airbnb reviews and free messenger chat widgets.
Win your customers' hearts with exceptional features
Discover how WP Social Ninja can assist you design outstanding customer experiences.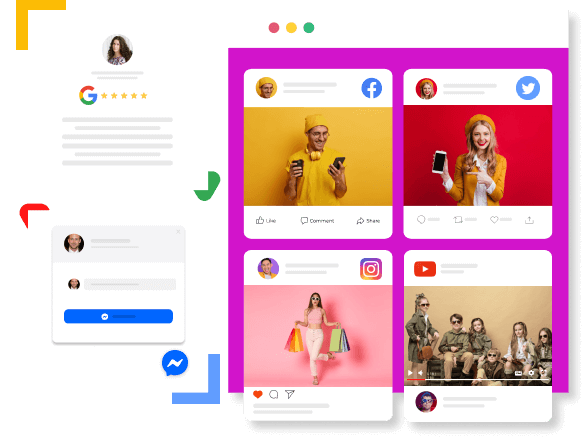 That's all you get in the free plan of this social media tool. But when you move to the pro version, the features and platforms are unlimited. (Let's start making the money now with all that you have and grab the new possibilities!)
4. Paymattic (Payment & Donation)
Next, you may need a tool that enables donation and payment methods on your website. For this, Paymattic has already taken a place in the market as one of the best WordPress payment plugins.
As you are in search of how to create website for free of cost, the free version of this plugin will offer you powerful donations and payments in the most secure and effective way possible. The basic features will help your small business in collecting payment and the donation solution is fully customizable with a hundred options.
Moreover, this donation plugin offers pre-built templates to make everything in no time, and it's also compatible with other platforms like FluentCRM, Fluent Support, Tutor LMS, LearnDash, Slack, Telegram, Zapier and more.
The success rate of your business and to keep it alive, you need leads. To power up your business, generate leads with Fluent Forms, the most beginner-friendly form builder.
Generating leads mostly depends on how strategically you collect leads. Fluent Forms will help you establish a strong customer base by building a database of leads which helps you in your long-term business growth.
How to Get More Leads on Facebook? Follow These 10 Tips!
So whether you're in need of a survey tool for gathering information, or creating contact forms for sharing product details and capturing leads, this product will be the useful one.
6. FluentCRM (Email automation)
With all the above-mentioned tools, another indispensable asset is Fluent CRM, your gateway to seamless email automation.
This robust plugin empowers you to manage your contacts efficiently, automate email campaigns, and track their performance. From welcome emails to engaging newsletters, Fluent CRM ensures your subscribers receive timely, relevant content. Its user-friendly interface makes setting up and managing email automation a breeze, even for beginners.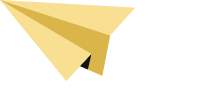 Subscribe to Our Newsletter
Get exclusive social media marketing tips and tutorials in your inbox!
FluentCRM will be a great companion for your free website, allowing you to engage your audience, nurture leads, and grow your online presence effortlessly.
Fluent Support, a powerful WordPress helpdesk plugin, elevates customer support through a range of capabilities, including automated responses, performance tracking, and robust data protection. It caters to the needs of small businesses and digital agencies by effectively managing customer inquiries, shared inboxes, and support personnel.
Its seamless compatibility with 20+ of your preferred tools, combined with automation workflows and email piping, offers a holistic and transformative solution for improving customer support experiences.
This WordPress helpdesk plugin opens the door to integration with other apps such as WhatsApp, Telegram, and Slack, enhancing communication with your clientele. You can explore its features and even access basic functionality with their free version.
N.B. If you want to connect with your customers using the Messenger Chat Widget, you can also choose WP Social Ninja as customer support, which you'll get in the free version.
Ending thoughts on how to create a website for free
So, building a website isn't that tedious, is it? And we think you just got full coverage in this blog on how to make a website free of cost. 
Let's say goodbye to the all worries that have been stopping you from shaping your dreams. Just follow the steps we have mentioned, next time you need more features and functionalities from the premium version of these plugins, we hope the money won't come from your own pocket, but rather from the revenues.
Win your customers' hearts with exceptional features
Discover how WP Social Ninja can assist you design outstanding customer experiences.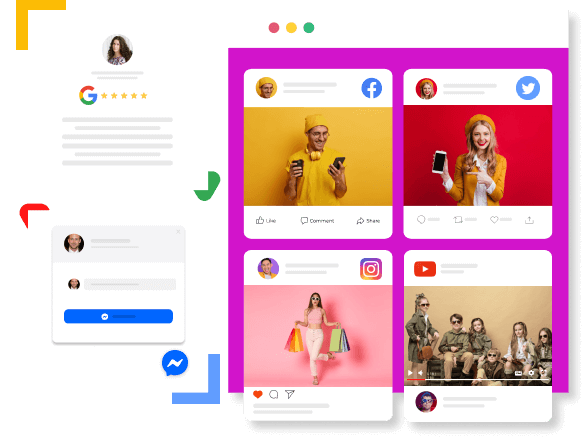 Prepare your plan and kickstart the journey to create your free website today!
Meanwhile, try our favorite free builders, and when you're done, don't forget to return and share which one you liked most!
Check out our other articles on: