The Ultimate Secret of Successful New Website Launch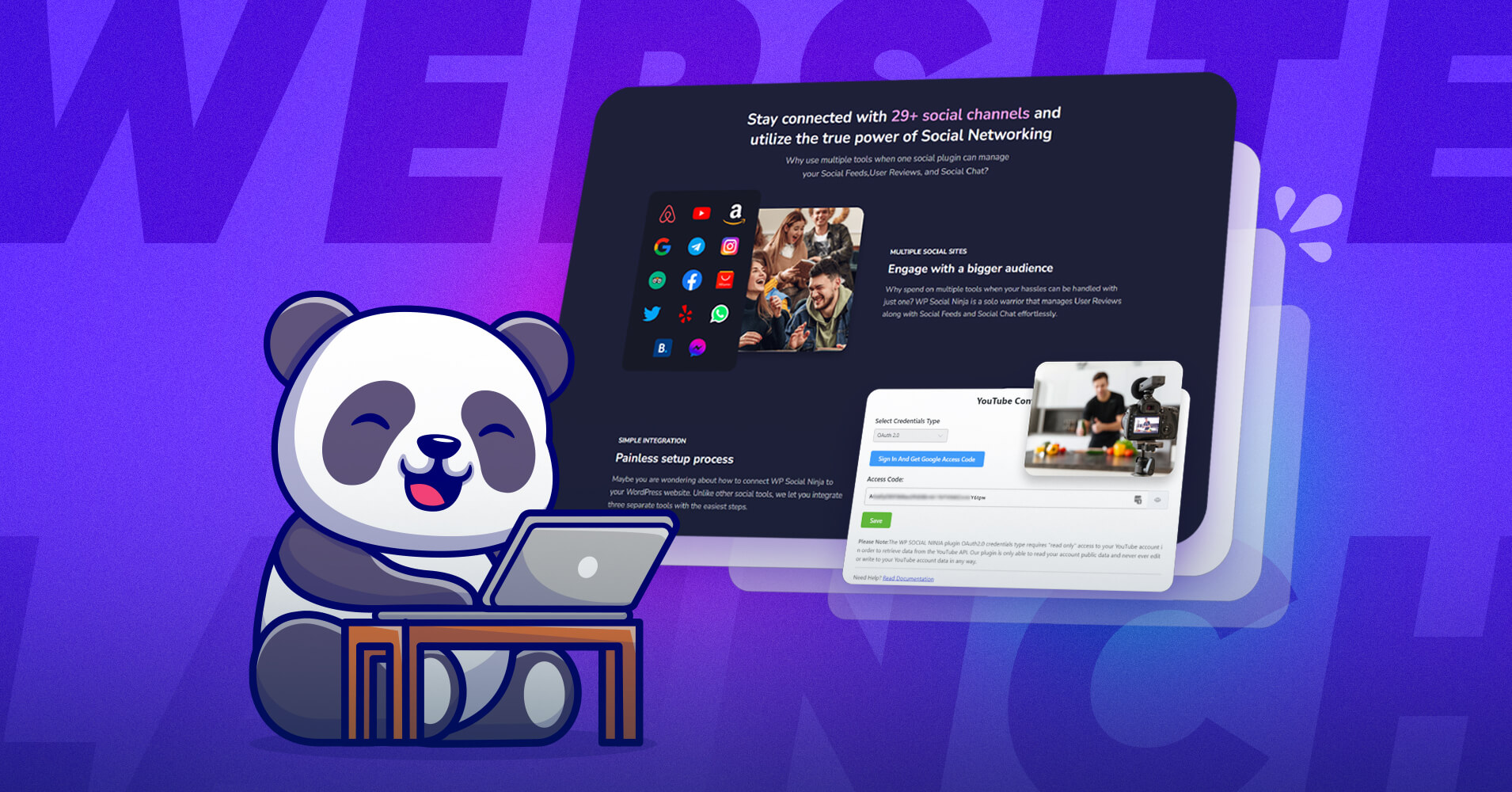 How do you announce your new business to the world? One of the best ways to do that is a new website launch. But how do you announce a website launch and get people to visit it (eventually learn about your business)?
Successfully launching a new business with a website has never been easier. Whether you've created a completely new website or you're going to rebrand, you need to share it with your clients and a large community.
But the question remains, what is the best way to do that? How will you make this possible to reach people and convince them to check out your product or service?
However, if you can have a successful new website launch with a powerful base without any struggle, then that's a completely different thing. Yet you have some elements that you have to take care of.
At first glance, unveiling a new website to the world may seem overwhelmingly daunting. That's true to some extent unless you plan it well and execute it accordingly. Today, we'll take you on the path that shows the best ways to announce new website launch. Buckle up!
Excitement, attract and a successful launch
You are going to have a brand new website launch, if not a brand new business. You are excited, your heart is pumping fast throughout the day. You know you'll finally sleep well when the website is live.
But is it possible to make your audience feel the same about the launch? Is it possible to spread the excitement among your potential website visitors and also future clients?
Name & Logo Rebranding done of @CryptoGemAlert2 ..

Soon we'll launch our Website… ⚡⚡⚡⚡ pic.twitter.com/pR7nt7qtLm

— Coins Help Desk (@Coinshelpdesk0) October 28, 2022
When you aim to launch your website, the first thing you need to consider is the checklist to make a good website and then the contents, through which you will start the preparation process of a new website launch. As we will discuss the details, consider this as the pre-launch period.
Why just announce when you can do more than that? Why not collect email leads too? We'll talk more about that later.
7 Best website launch announcement ideas
However, whatever is cooking in your head, let's make it possible so that you can keep the anticipation in your pre-launch process; to get your customers' attention that will lead you to make a successful launch!
1. Use of social media
One of the oldest methods of promoting anything regarding marketing business or, if you say, making a brand presence online is the use of social media platforms. And now, when it comes to the new website launch announcement, here's how you can make the best use of your social media.
Today we launch the Apt Apes Academy website and roadmap. Check us out at https://t.co/I5DbuR43HO

Bonus! The first 5 people to RT and comment the correct number of bananas in our flagship image get WL!! pic.twitter.com/xtbODrDKfZ

— Apt Apes Academy 🎓 (@aptapesacademy) October 27, 2022
Remember some music or a picture that starts just before the beginning of your favorite movie or any thrilling scene? I hope you do just like others. So what happens here is the approach of giving you the feeling of something very exciting or thrilling which is going to happen.
The same thing can be applied through your social media posts to create excitement for your website launch announcement. Social media posts include pictures and words. Also, the use of hashtags, which is important to put your posts on trend.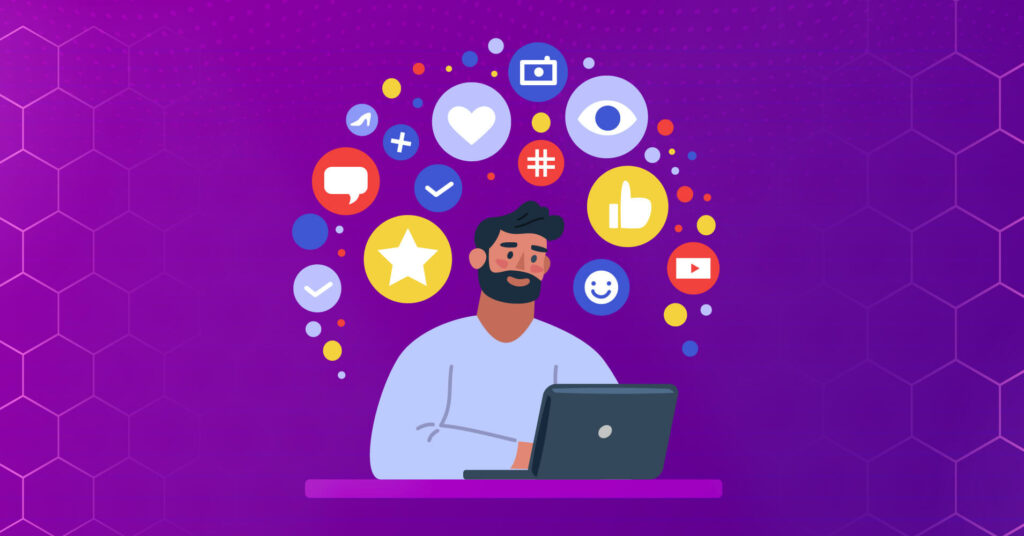 You have the chance to put them together to create a social media campaign for your brand that becomes successful in catching the attention of your customer and that something special is on the way. If you are looking for social media branding tips, there is never a shortage of examples on the internet.
2. The power of announcement
As we're discussing the new website launch, this is the part where you announce the launch. But in most cases, the outcome depends on how you announce it.
Imagine it's your launch day. In this case, how do you expect to approach it? Do you want to make a big splash announcement or want to make it within a small-range arrangement?
Suppose you've organized a soft launch. What happens there? No matter how much you and your team give together and make the effort to make the product, you'll still be left to fix some errors. And here is a chance to get the message from the small group of audience on which issues arose and are also fixable before your big launch day.
When it's your big launch day that you've been working for, you're announcing your new website launch, make it sound louder than it should be. Reach the maximum audiences through your social media platforms. You'll leave no attempt to disclose your new website, or there are new updates in several ways to catch the attention of the people who haven't seen or tried your product before.
Inspite of following the ways to announce a new website launch, you will still have many other options. Almost every brand has its own way of arranging podcasts, webinars, different events, and company associations which are great mediums for announcing website launches.
3. Email campaign
So, this is the step you can't ignore. Rather it demands more priority than anything else when you're going to announce your new website launch.
Think about the effort you have put into developing your new website. You definitely deserve to get the maximum reach to share your big splash, don't you?
For that, you might have planned plenty of marketing strategies and how to implement them. But have you kept "Email campaign" in your list? If you didn't, remember you'll miss out on one of the best strategies to get the best result!
Well, let us remind you, according to WebFX, among all of the internet users, 61% of people are looking forward to getting weekly promotional emails, and a portion of 59% of people say that email influences them to make purchases.
So clearly, it seems easy to reach your targeted audiences through email campaigning.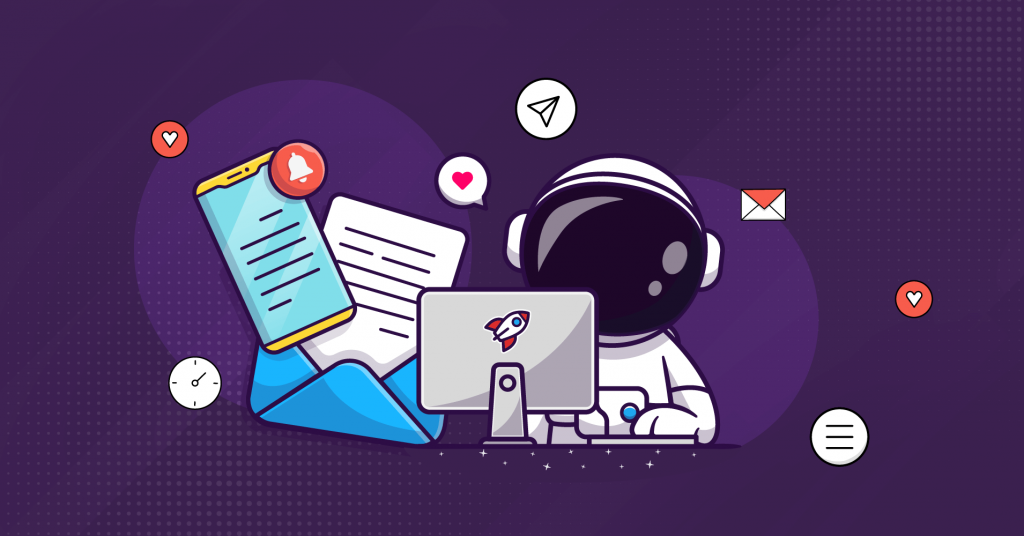 The best part of an email campaign is to create the buzz to get you there only to make people aware of your new website launch and remind your old customers that there's something new to offer them.
No doubt, this is an excellent approach to reach your customers more efficiently to get them the message about your new website launch announcement. It works for another party too, who sends emails manually to their audiences.
Points to be noted
However, that's all about the benefits; at a glance, let's see fewer more things that are important parts of your email campaign, which will help you to get your potential customers more effectively;
Focus on your subject line; keep it simple to understand at the first look
Visualization is important, so use an eye-catching email design/email banner
Must include a CTA to get more traffic to your site
You can use animated graphics to make it look interesting
You can also use videos in your content to engage readers
Mention the days left for the launch date
Mention the major updates or features you are bringing
Linkup informative resources
Status of how far the goal achieved
Encourage recipients to contact you directly
Lastly, for announcing a new website launch, create an email banner, and use some insightful content with an exciting and impactful subject line. When you send an email, feature it with a new design or redesign on the site; add a call to action to make it more noticeable.
4. Write a blog post
While decorating your site while preparing for your new website launch, you can use your blogs. Yes, write blog posts!
Putting some blogs on your regular contents and social media posts regarding the new website launch, updates, and improvements can give you a visible boost to the number of audiences. It also will increase the engagement rate.
Through your blog, you can show gratitude towards the designers and developers who have made this website launch possible. Plus, you can add extra value by showcasing the previous and after phases of your website update.
This is a great way for the new website launch, as it will help you to get more people to be engaged, interested, and excited at the same time when you're announcing a new website launch. Do it nicely by sharing the blog posts on your social media channels or emails.
5. Do your utmost to promote
Have you ever wondered what the stats of usage of social media by generation look like? From getting news and entertainment, you can say everyone is dependent on online.
As you already know about the importance of social media posts for your business promotion, we will still suggest focusing more on your promotion in every way possible. And how will you make it successful? Well, it's not a big deal as you have Facebook, Instagram, LinkedIn, and Email.
But that's are not the only options to share your thoughts with! It's about how you attempt to promote your brand and announce your new website launch. So, here's what you have to do is to try each of the ways to promote what audiences wish to find out.
Pointing out some of them:
Video posting
Writing blogs
Guest posting
Podcasting
Ad campaigns
Press release
Promotion from other influencers
Make everyone know about the release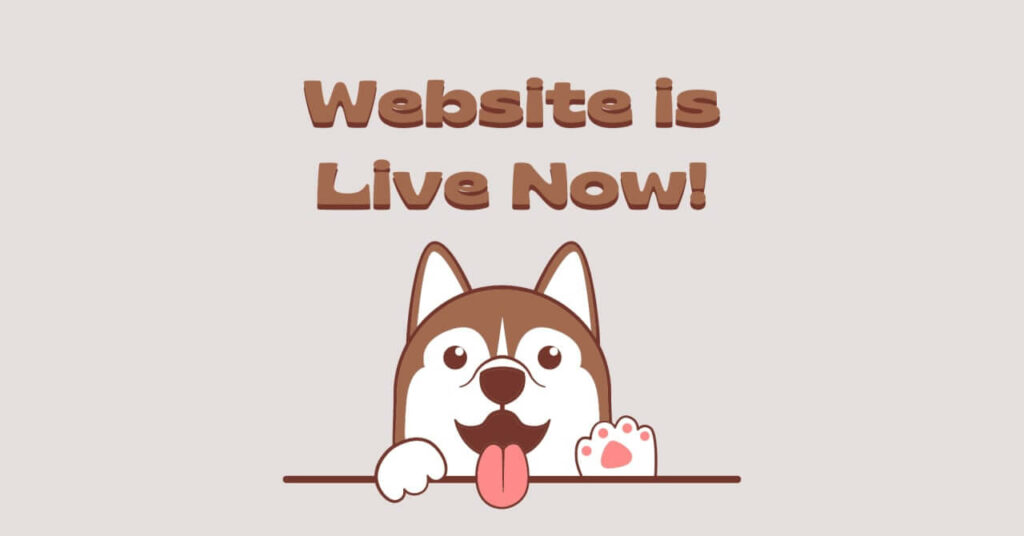 Still, there are more options than we can list to advertise your news and brand. Use the ones that may be specific to your company to promote your new website.
6. Make exciting offer
Apart from all the tips, always keep in mind that clients seek something of value wherever you choose to launch and advertise your website. Although you might do it with something as straightforward as a compelling new blog article, think about what you can provide that would attract readers.
You may advertise a special deal to drive visitors' attention on social media, recipients of your mailer, and current clients to return to your website, depending on the website you've recently launched and your overall brand.
For instance, it could be a seasonal deal, multiple offers for buying one, or some more special offer that your customers can't refuse.
Third-eye suggests a variety of offers like:
Product giveaways
Use a promo code to order discounts
After the new launch, offer temporary free access to premium content
Free audits, resources, evaluations, or consultation hours
7. New website launch press release
Lastly, one more point you cannot ignore the importance of a press release for a new website. A new website launch press release is an announcement that summarizes the products or services that your website describes.
In gist, your main goal is to spread brand awareness to your targeted audiences through website launches. And the press release will help you to get public media coverage.
Moreover, you cannot forget the need of increasing site traffic and attract new clients; and also to promote business updates to your existing clients. Press releases can help you get the maximum success from your website.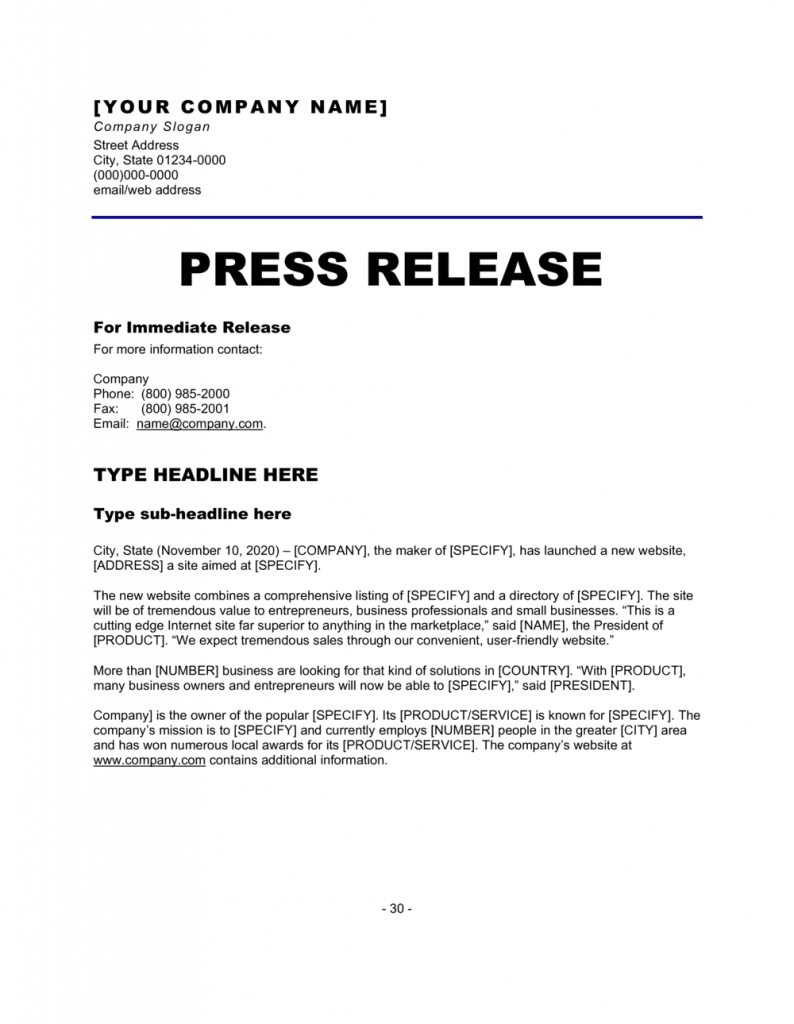 So, get a well-planned website launch release that catches the attention of journalists and gets it featured in the news. Sometimes old marketing method works the best, this is one of them but still popular for its effectiveness. And don't forget to promote your press release so that you can take it to a larger audience!
Make big website launching announcement
Want to know the biggest hack for making a big announcement for your new website launch? Then you should know that by making your announcements visually appealing, engaging, and consistent with your brand, you can maximize the effect of all the above launch tips.
Since the internet is a visual medium, excellent design tends to hold users' attention for longer than designs that fail.
Anyway, to make a big website launching announcement, you have your creative mind and might have a talented team too; Plan together how you can design it and make the best virtual appearance to make a big announcement.
BIG ANNOUNCEMENT! IT'S FINALLY HERE!!

The whitelist pools for our NFT launch are now open! Be one of the first to get access and increase your chances to get exclusive NFTs and in-game benefits when you sign up on our website.

Sign up now at https://t.co/uBAbrfUiEt#NFTlaunch pic.twitter.com/lqhNvNg3Wk

— MetaClash (@MetaClashOnline) September 9, 2022
If you are still confused about designing or don't get a graphic designer in your website development team, you have easy solutions too. You will get some built-in web designing tools that many non-graphic designers are using. Try Canva or Figma, or check the other web design tools and get prepared for the biggest website launching announcement!
5 must-consider facts before the website launching event:
Launching new websites is both an exciting and game-changing part. To make it more effective, follow the basic steps before going live.
Finalize your SEO audit for your new website
Test the website functionality
Run the pilot test with a few users
Make sure the analytics tool is on and working
Backup your new website data
Final word
Last but not least, as you've put a lot of effort into launching your website, it's not a very big deal announcing a new website launch if you follow the correct steps ahead. Just design a compelling campaign that inspires curiosity and site visits that increase your chances of doing business better.
And, along with all those effective methods, don't forget that your visuals speak to your target. From the beginning to the end of this process make sure you can say that your new website launched successfully.
Finally, we hope to announce new website launch, you've got the best ways to implement. If then, you'll surely find useful our other blogs too: