9 Interactive Facebook Posts Ideas to Boost User Engagement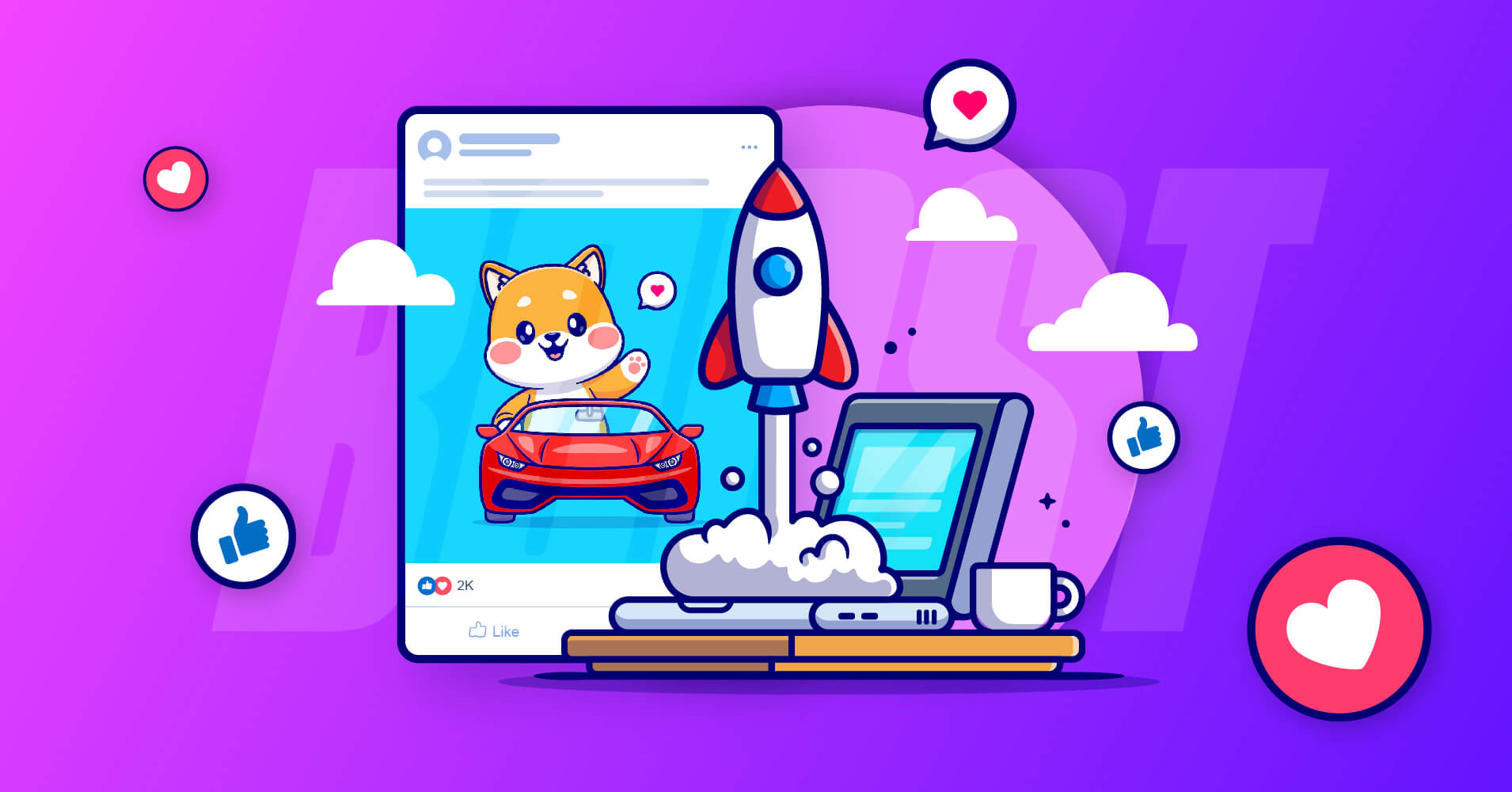 Do you know brands publish approximately 7.5 interactive Facebook posts per day?
Millions of brands compete against each other to stand out and attract users with funny interactive Facebook posts. Successful Facebook pages have already designed a social media marketing strategy to engage users. However, it's important to set an objective as well.
Do you want to improve the follower count, likes, and shares? Is it essential for you to get user feedback from the audience? And want to drive website traffic from your Facebook? If your answer is yes, you need to get engaging Facebook post ideas to expand your business.
So if you want to increase your brand engagement rate, post fun content, and create a super media presence on the best social media platform, we've got you covered!
What is an interactive Facebook post?
Social media content is typically designed to get likes, comments, and shares. When followers read your post, even if posting something mundane such as "grass is green" can get likes and comments.
But reactions don't mean this post has the potential to get a response from the audience. Interactive posts can come in a different format, but it has one thing in common, readers should-
Click on
Answer
Play
Click through
Respond in real-time
Let's make it simple! We post countless content on our Facebook every day. Interactive social media content connects with your audiences and outshines your competitors. However, the wrong types of Facebook posts might not work as expected and decrease engagement.
Interactive Facebook post ideas
Why do you even need to post something on social media? Most of the brands would say they want to grow their sales. But the question remains- how do I make an fun interactive post for Facebook? That can optimize conversion rates and enhance business growth.
First of all, brands can focus on creating social media content that people notice and interact with. The more your audiences engage with your Facebook posts, the more you understand their preferences, likes, dislikes, and other tiny details.
Let's see some most popular types of Facebook interactive posts to generate audience responses.
Tell a story
Aren't we all love to hear stories? Sharing a story makes us personable and relatable on social handles. Moreover, it creates a genuine emotional connection with the audience and continues to increase user engagement organically.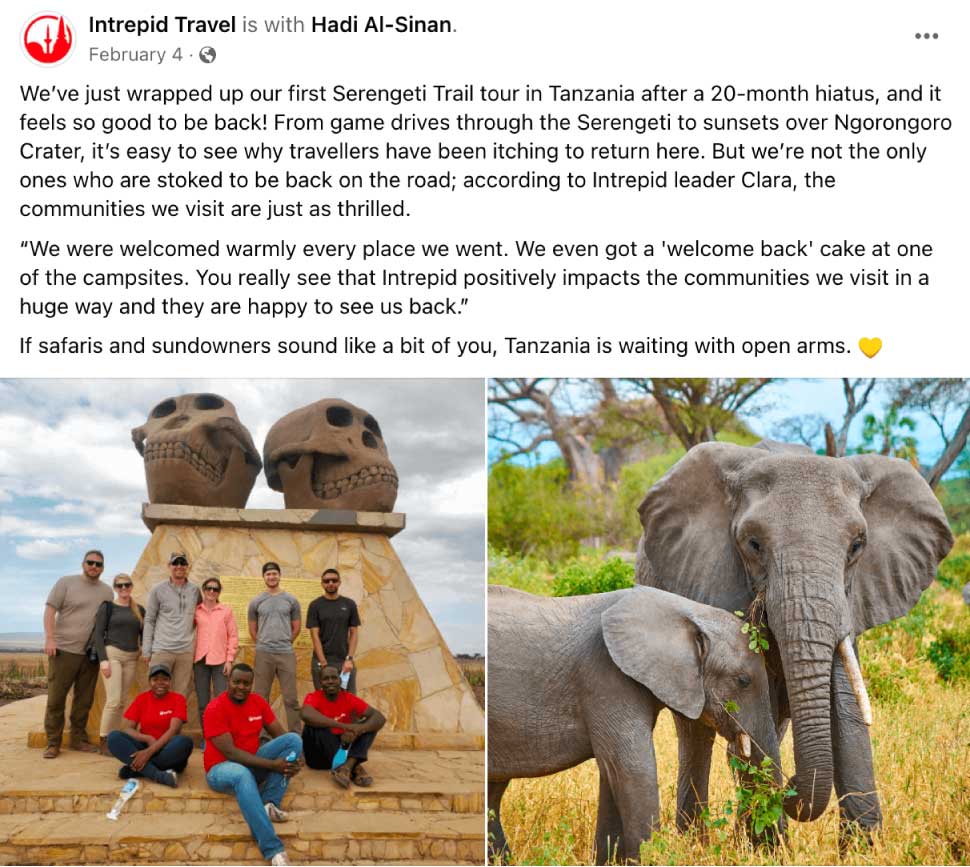 For example, you can share your driving force for the startup, who was involved in this journey, what obstacles you overcame, and give some tips from your experiences.
In short, the more a customer is attracted to you as a brand, the chances are high that the consumer would be loyal and return to you again.
Ask questions
Asking questions is one of the effective ways of interactive Facebook posts. Often we see brands' social handles ask questions to get insights about the users and improve engagement.
Interactive marketing is two-way communication between brands and consumers. It's a commonly used marketing strategy to ask a question in your Facebook posts.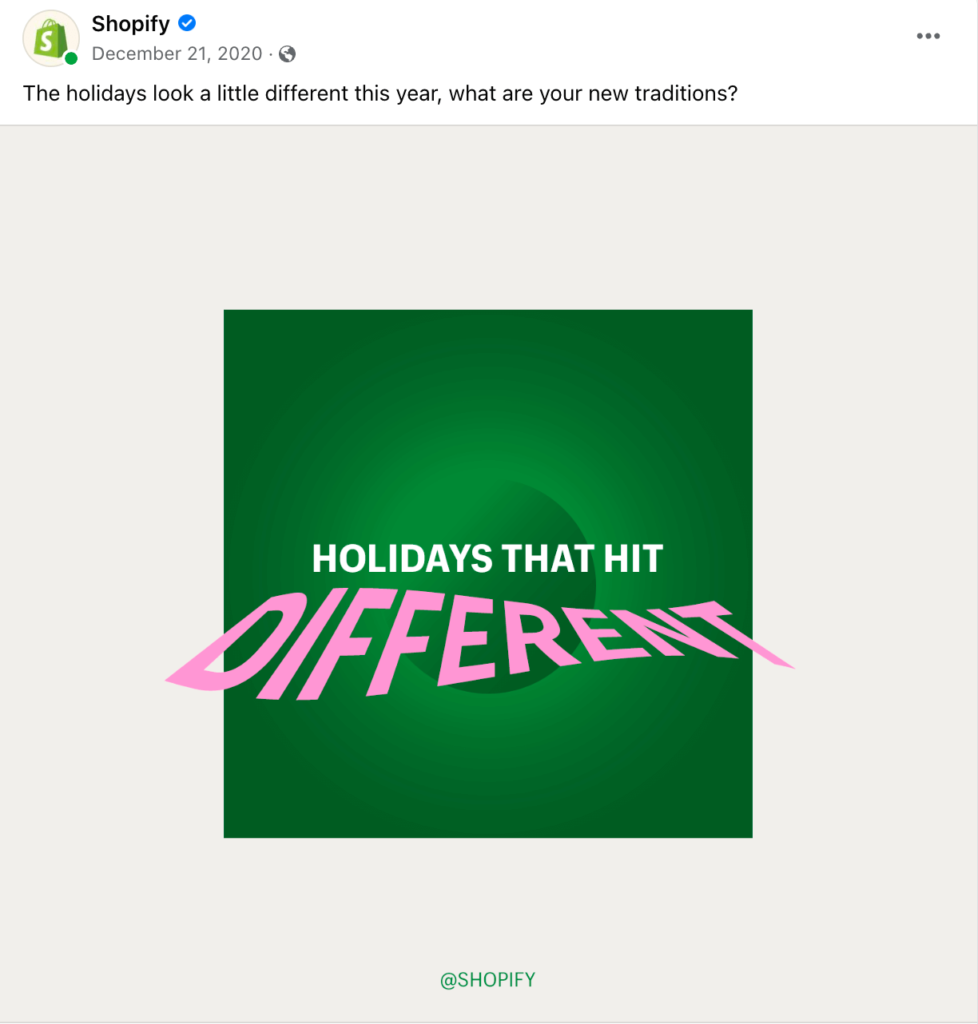 You can encourage your customers to get involved in the conversation. It's a great way to uplift the Facebook audience reach and continue the interaction by staying relevant in the Facebook feed.
Moreover, you can ask to leave feedback to retain your customers, add value to your product, and improve the customer experience.
Fun product photo with logo
Do you know across all types of content, visuals increase the viewer's desire to engage by 80%?
If your users don't recognize your product and logo, there's something wrong. If you're looking for interactive Facebook post ideas, you must focus on posting some fun, relevant product images. Usually, product photos help your potential costumes to understand what they are getting from you.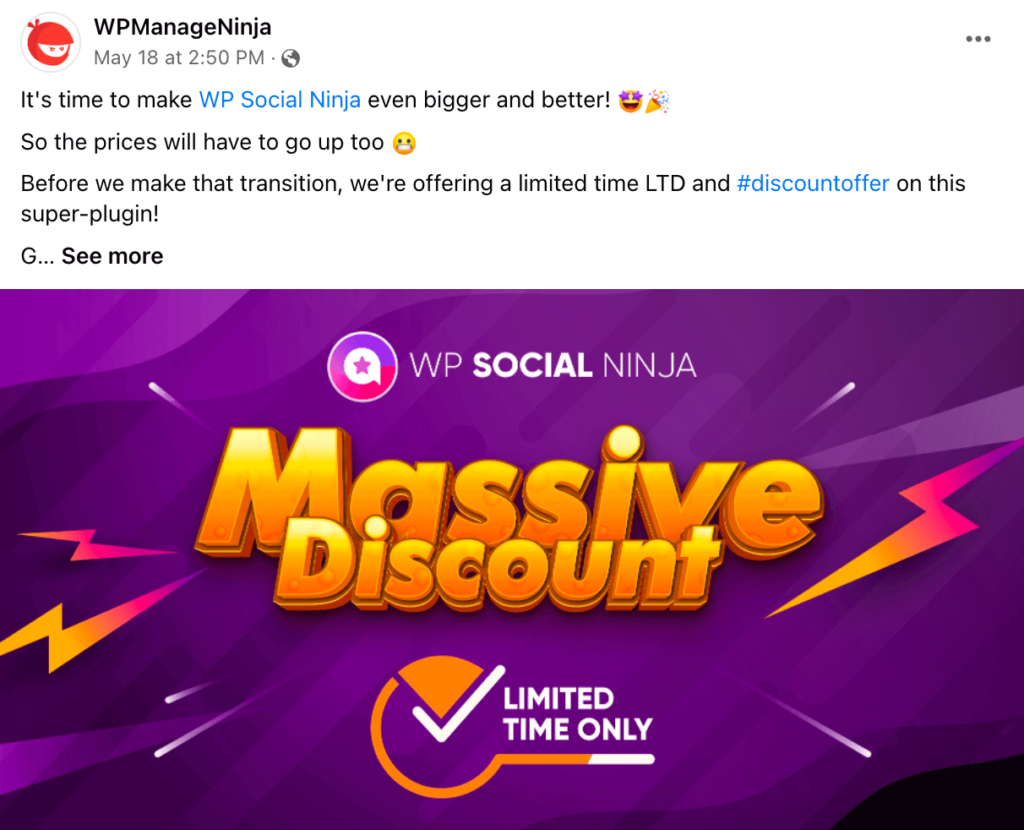 Moreover, product images can exhibit the features and functionalities differently. Also, you can show off the special discount that your brand is currently offering and boost sales.
Share videos
Do you know 71% of shoppers find Facebook videos shown to them relevant? With different forms of popular videos like live videos and reels, there's no better way to keep your audiences engaged than video marketing.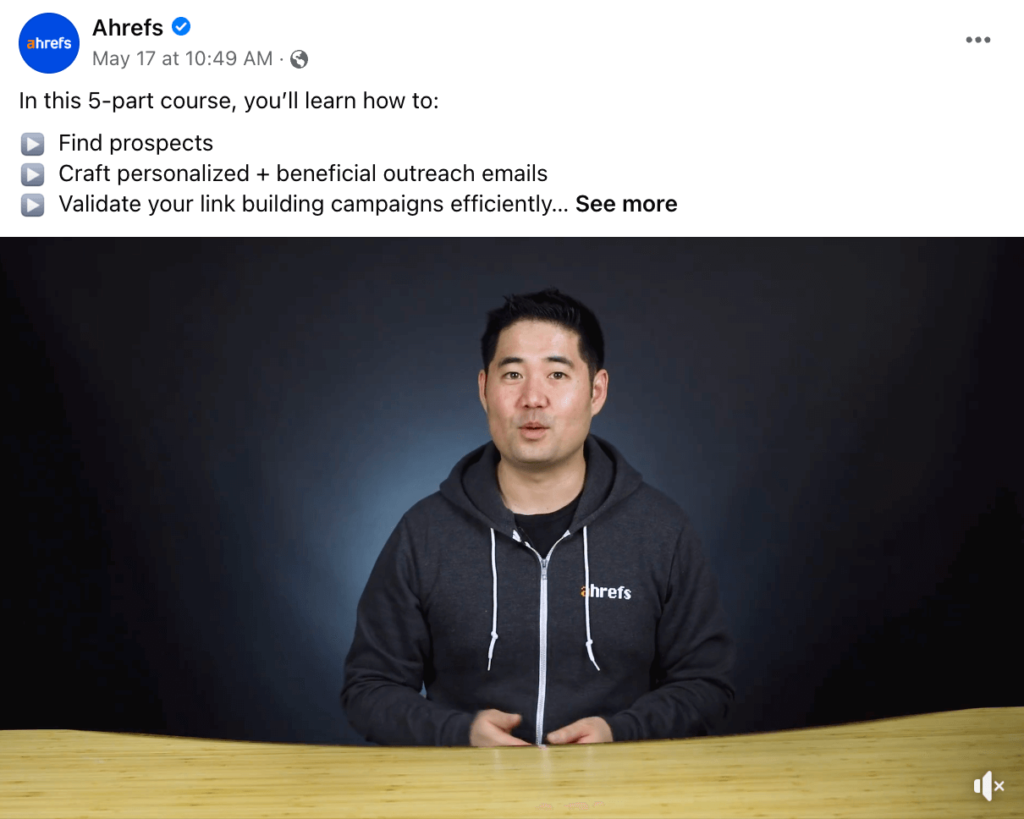 Today, video is one of the most interactive Facebook content types to hook your users instantly. Producing high-quality video content can easily capture your video content and improve conversion rates.
However, don't just copy and paste the video. Instead, upload and publish the video in Facebook posts, whether animation or tutorial.
Behind the scenes
Your audiences connect more if they see what's going on in your business, how do you deliver a successful product, or what's your company culture? The behind-the-story sneak peeks are an excellent way to let your audience interact more and get exclusive insights.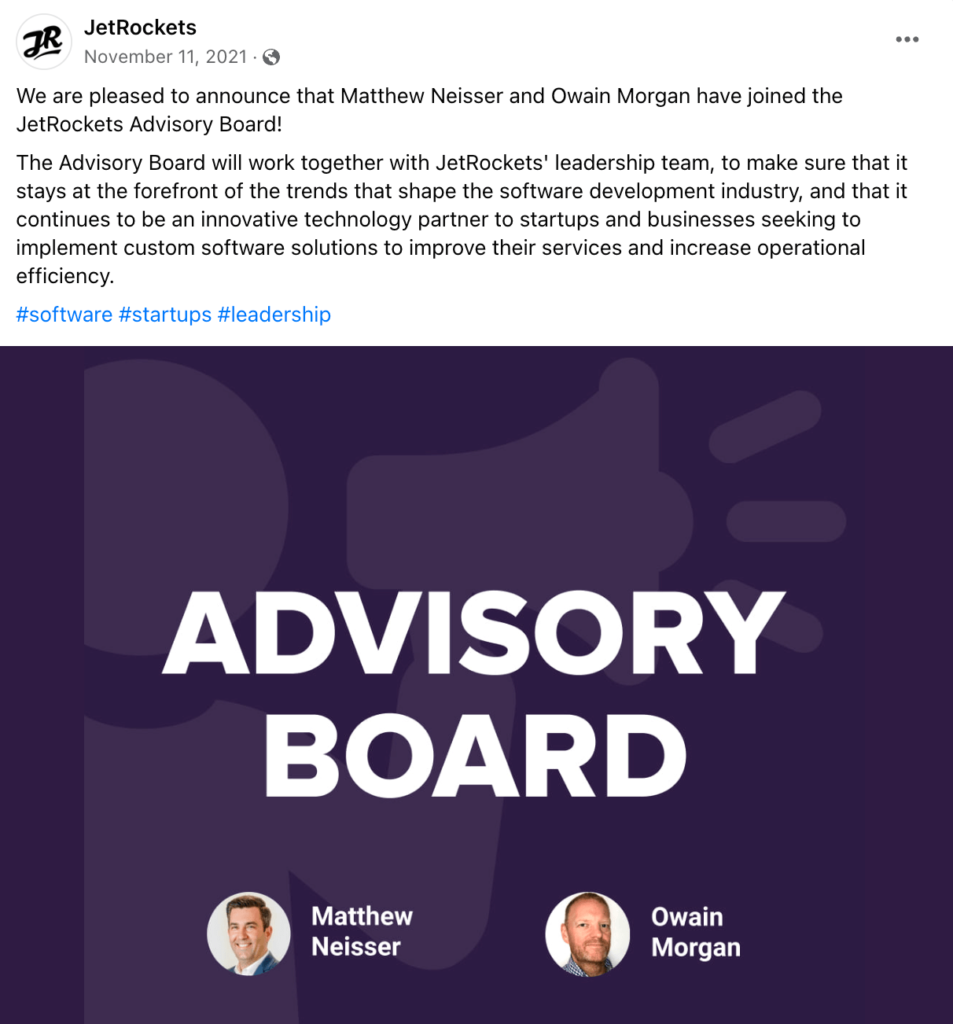 You can also share your success story, how did you come up with the idea, a glimpse before a product launch, how do your teamwork, and what parameters your team measures. This BTS shows the more human side of your brand. And building a human bond fosters deeper trust between both parties.
Poll and quizzes
Likes and comments are not only the effective way to make your Facebook posts more engaging. With so many interactive Facebook post ideas, you can take advantage of using Facebook polls and quizzes.
Moreover, adding some fun elements like reactions can leverage real-time conversions.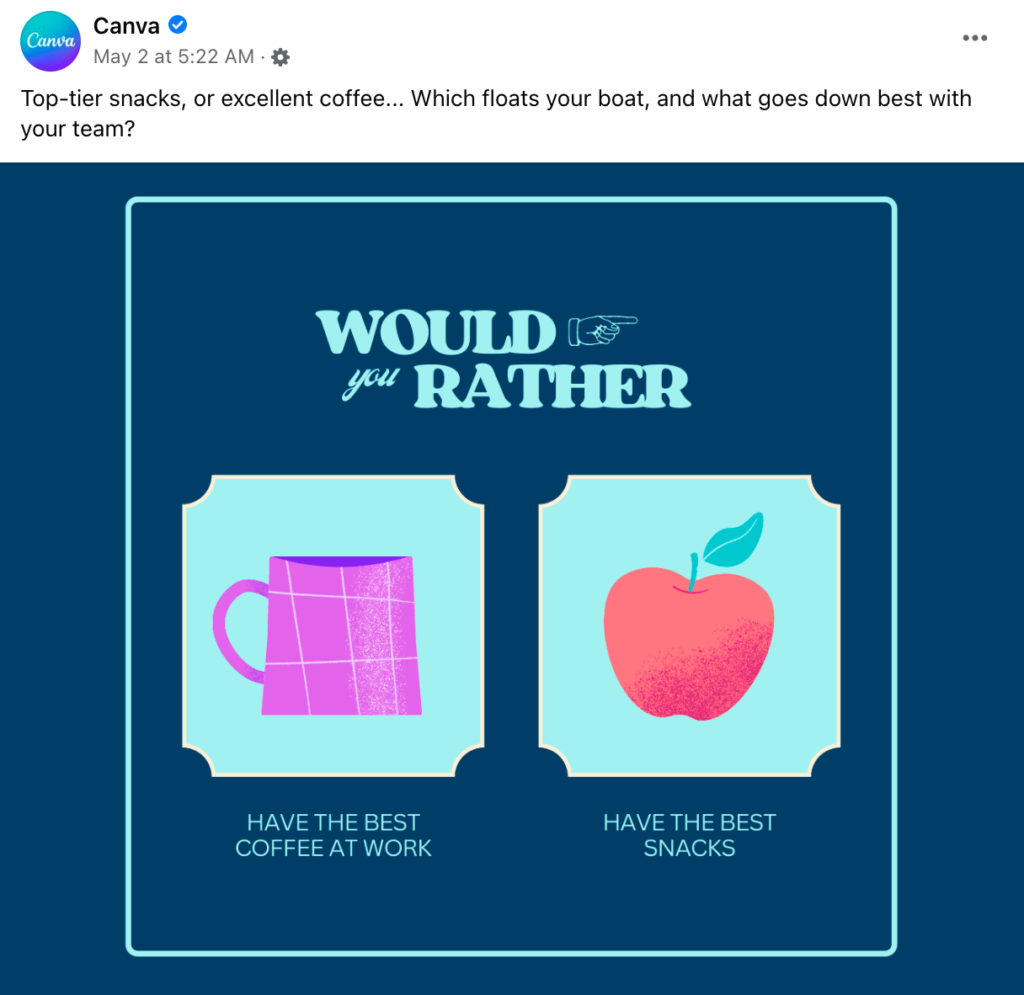 In short, you can ask a question about their interest and gather more information about the potential customers.
For example, a clothing brand can ask, "What fabric do you want for the summer" with multiple given choices. You can also ask detailed questions to get insights into the audience's behavior and preferences.
Use latest trends
Posting the latest trendy topics and using hashtags on Facebook is one of the smart marketing techniques to interact with your audiences. Use the current buzzing topic to highlight your brand, products, and services. Different trending topics, posts, and discussions on social platforms let you float on users' news feed.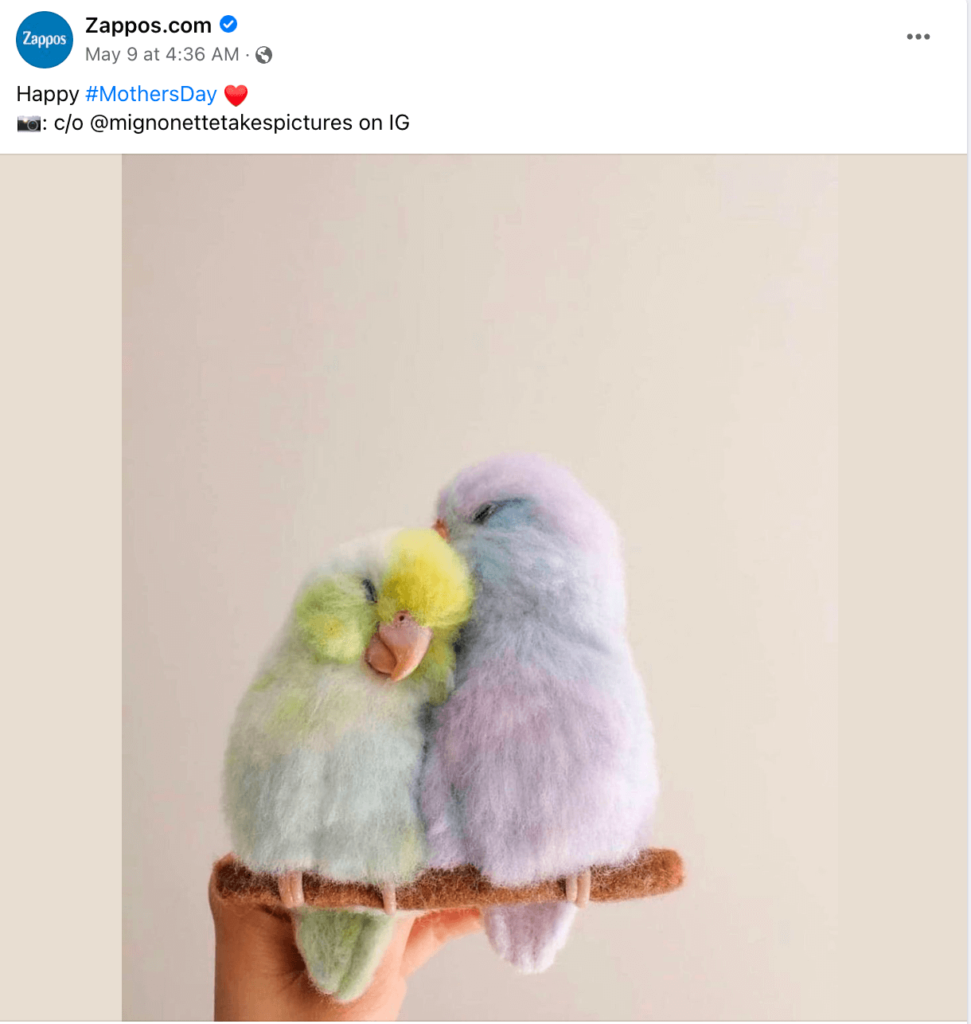 So utilize your creative content marketing skills to produce interactive Facebook posts. However, keep one thing in mind whatever you post to stay on the trend must be relevant. Otherwise, there's no point in stretching and spending valuable time on it.
Play guessing games
Posting interactive posts to Involve your customer improves the chance to interact with them. Guess game is always fun content to participate in and improve the relationship between both parties.
For example, you can take some product photos and ask questions by posting them on Facebook. Moreover, announce an award for the correct answers to make it more interesting.
Fill in the blanks
Interactive Facebook post ideas are incomplete without fill-the-blanks content. It's a simple concept involving posting something with a blank for your audiences to fill in.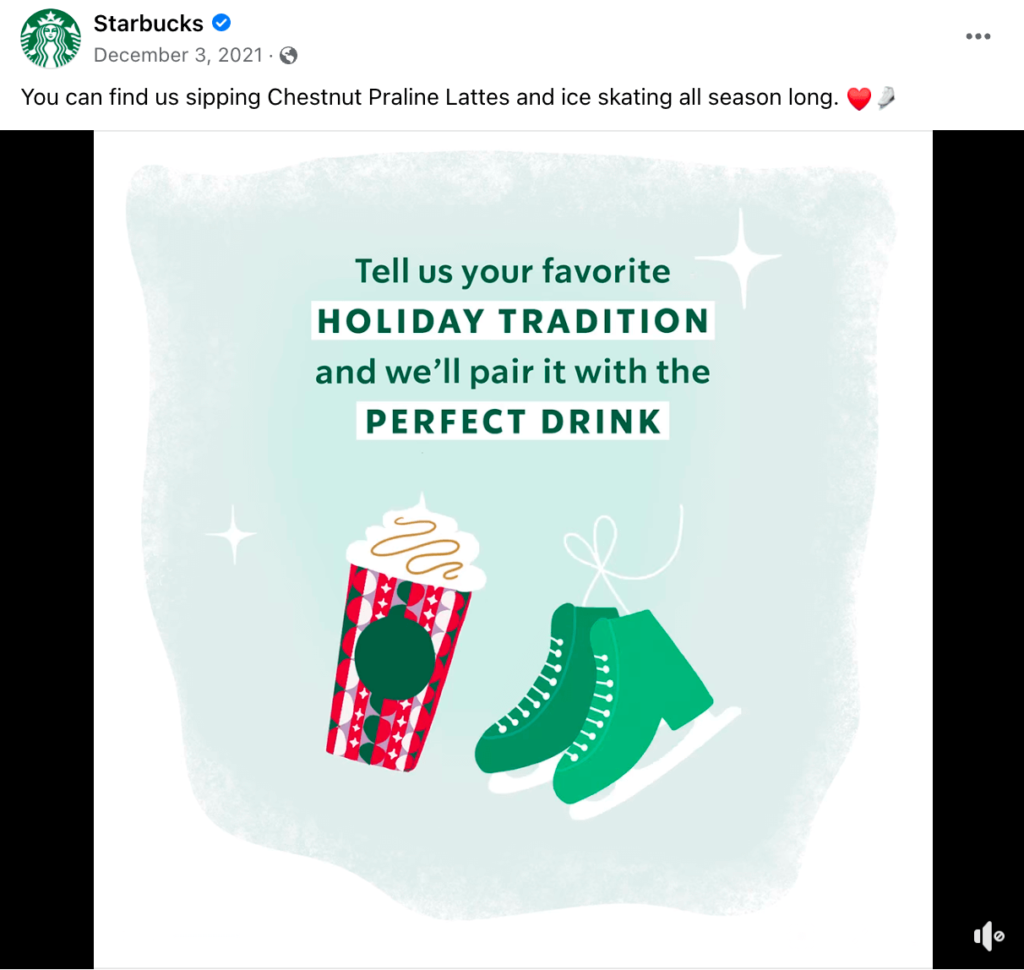 For those who aren't easy talkers on Facebook, this would be a quick way for them to jump in.
How can interactive Facebook posts boost engagement?
Producing the best quality Facebook content can be a great way of engaging with your audiences. But that's not enough; you can do much more with your interactive Facebook content.
How about you embed Facebook posts as social proof and hook your visitor instantly. That's a great way of cross-channel promotion too.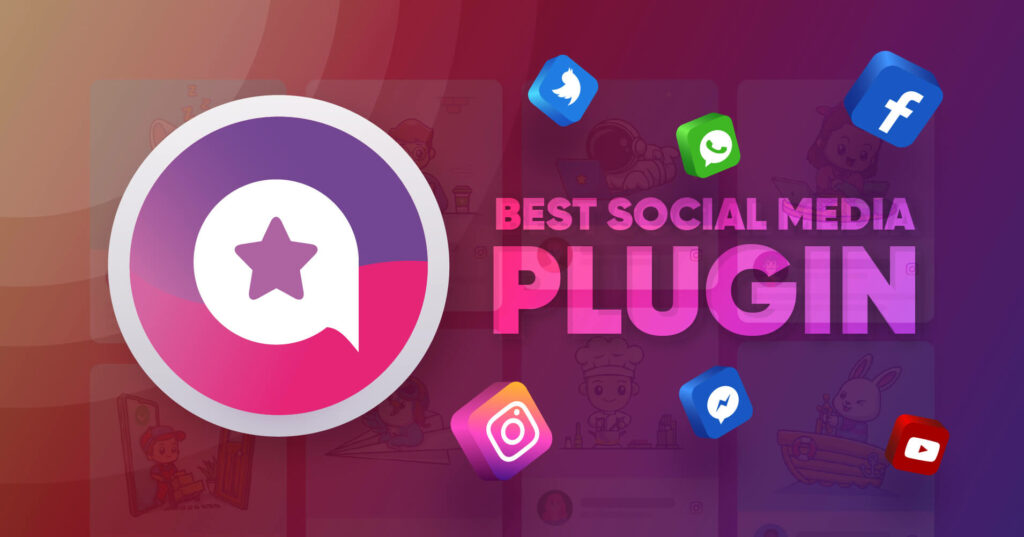 Using a multi-purpose social media plugin can help you display Facebook feeds and reviews on your website. You can create beautiful templates and use layouts to style your website. Moreover, filter the Facebook reviews and feeds to exhibit a top-notch brand aura.
There are plenty of social media tools available. We suggest you the best solution, WP Social Ninja, the most lightweight plugin with powerful features and functionalities to make the most out of social media marketing.
Interactive Facebook post ideas for 2023
If you want to push your user engagement and build an online community to outreach bigger audiences, there's no other way than to spend time developing interactive Facebook posts.
Creating fun Interactive Facebook posts does require research and analysis. Try experimenting with these interactive post ideas and see what works best for your Facebook page.
Now that you've learned about Facebook posts ideas, it's time to take action. Facebook posts will kickstart your business growth by improving user engagement and website traffic.
For more tips, follow us on Twitter and Facebook. And to stay updated with WP Social Ninja, join our Facebook community.
Keep reading to discover about: