Which is The Best Social Media Platform for Your Business?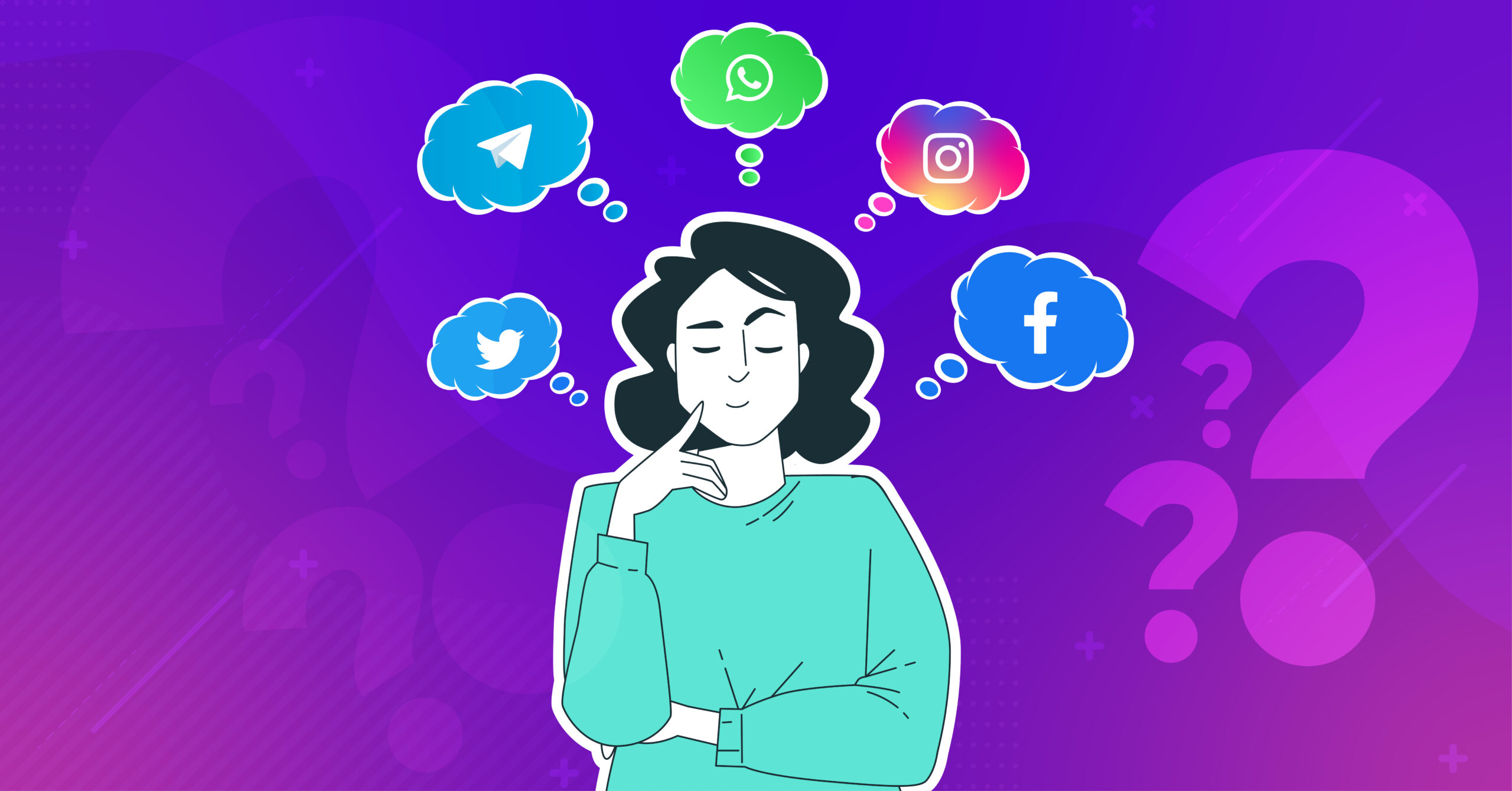 Are you looking for the best social media platform for your business?
The social media industry is growing every day, and the upward trend says it's not going to end anytime soon. So your business needs to be active on social media and make the most of the platforms. You can easily reach out to your existing and potential customers through digital platforms. Moreover, use social media as an inexpensive and effective way to grow your business.
Source: Oberlo
However, the most important challenge is to pick the right social media platform to generate more leads and drive sales to your brand. Unless the social site is right for your brand to be active on plenty of social platforms will only take your valuable time and effort. Simply being on Facebook, Twitter, or Instagram doesn't guarantee your success. Even if you have a decent number of fans, likes, or followers, things could still go wrong.
So in the next part of this article, we'll discuss which is the best social media platform today.
Why is social media platform important for your business?
Kylie Jenner, the social media influencer, tweeted that her brand would be launching websites in the UK, France, Germany, and Australia, with the URLs accompanying the country's respective flag emoji.
But instead of posting the Australian flag emoji, Kylie posted the wrong emoji. However, her millions of followers corrected her in the most humorous way possible.
So clearly, social media platforms are highly influential; it can be a boon or bane if you slip off from the proper branding. We live in a world where labels know they can't ignore the power of social media. Whether you are creating content or using influencers, social media marketing is the most effective form of marketing today.
Let's see why social media platforms are important for your brand.
Build brand value
Your brands get recognized in a crowd when you know you've applied the right marketing strategy. There are multiple ways to create brand awareness, especially on social media platforms.
Social sites are a playground for engaging with your consumers. It is undoubtedly a great place for brands to engage with their audience. Whether they are potential leads or existing customers, socials offer a thousand ways to engage. Moreover, you can share your content on social media. This way, you push a little more and make it easy for the users to find you!
Some brands apply unique strategies to stand out and create solid brand awareness. For example, Purple mattress uses popular funny content to grab users' attention and create brand value!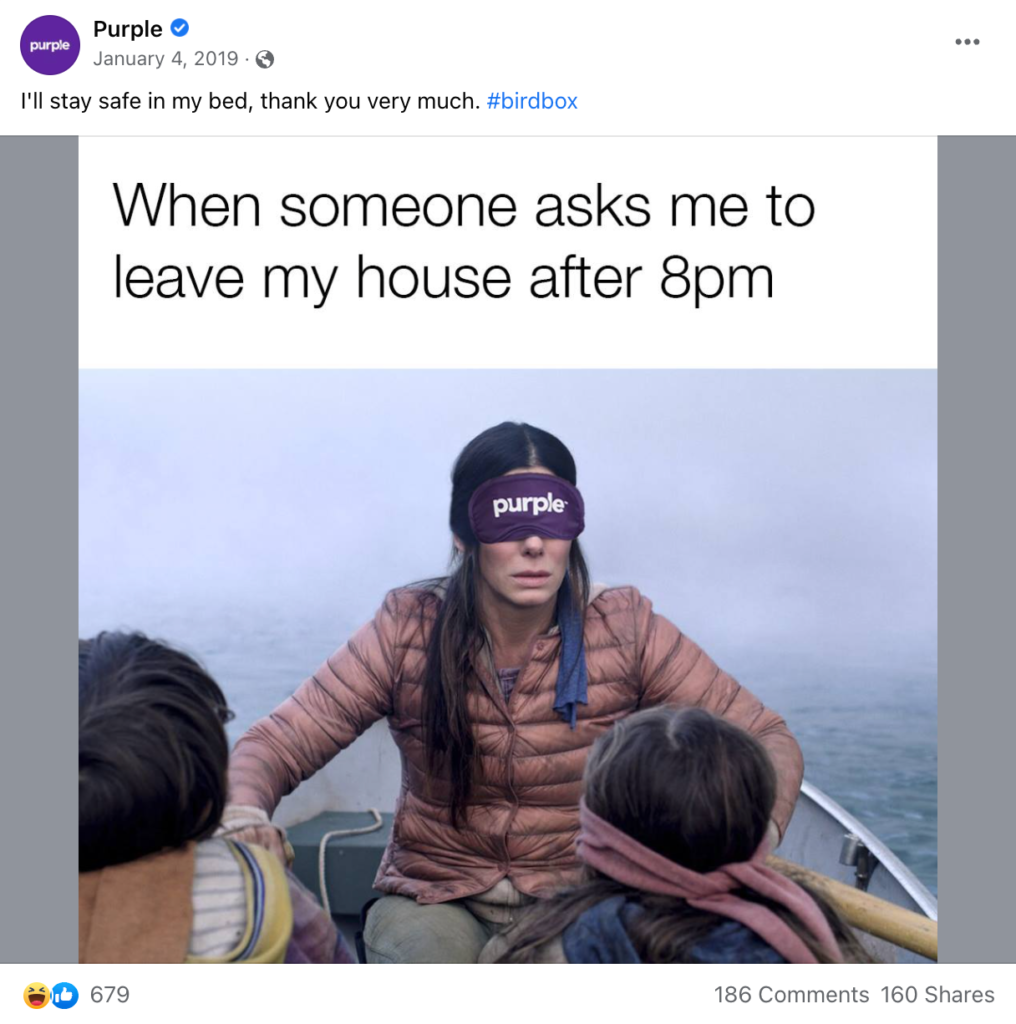 And the best part is, not everyone needs the mattress; still, they are making a point where you'll connect with the content immediately you see it!
Connect with customers
Social media platforms can change your brand's game plan. We've noticed how social media has pushed our sales force as a brand. Along with uplifting revenue, it helps us connect with our potential customers, update the products from the communities, and educate them about products and services.
Social channels like YouTube, Facebook, and Instagram help us go live to announce or directly communicate with the consumers.
Moreover, sharing business updates, company profiles, and deal campaigns is an excellent way to reach out to your audiences. Especially in the deal seasons, social networking sites share all the deal updates to grab the users instantly.
And lastly, the most important thing is that social media platforms will give you a sheer opportunity to gain social reviews from your existing customers, which is one of the best ways to boost your sales!
Boost your SEO
Focusing on your social media activities either directly affects your business or indirectly helps to improve. So your social media platform will create an opportunity for you indirectly. The links you share throughout the socials push your brand exposure.
Moreover, sharing content on social platforms increases the visibility of your content. It is open to all types of audiences and reaches potential customers immediately.
Source: Onpassive
Marketers get a higher chance of improving link building because link building is still the most effective tactic to rank high SEO scores. The drill is pretty simple when you share your best content on social sites; the chances are high people will want to link to your content.
Grow your email list
Building an email list opens the door to engaging with your customers. However, you can't take full advantage if you don't have subscribers. Leveraging social media platforms is a great way to expand the email list.
For example, your followers on social media follow you because they find your shared content informative. So they might be intrigued to know how they can get your content regularly. An email list sign-up call-to-action button would create leads.
Moreover, Facebook ads are another way to grow your email list. You already know who your customers are, their age, location, etc. Facebook ads with email list sign-up CTA helps you outreach your potential audiences.
Another effective way to create an email list is by joining social media platform communities. These communities hold people with shared common interests and organically grow your email from the group. Furthermore, you can create your social community and collect email lists!
Drive more revenue
Your social media platform reflects your brand, which is why your social media presence is quite essential for you. You can drive your followers to your website with your unique social media effort. With your consistent branding and valuable content, you have a higher chance of converting your followers into leads and leads to customers.
So you can generate revenue directly from social networking sites. Moreover, the buy buttons on social media make things easy for the customers.
For example, a potential buyer is looking for a social media plugin on the internet. If they scroll on Twitter or Facebook to know about the ongoing discounts, WP Social Ninja might excite them instantly. On top of it, the user could click on the link and buy right on the spot. Bingo!
Which is the best social media platform?
Brands use social media platforms every day to connect with their audiences, create brand awareness, and drive leads to the business. Do you know 4.55 billion people are active on social media as of October 2021? More than 57.6% of the world's population is digital. So the right social media strategy can help you reach the intended audience. (Source: Datareportal)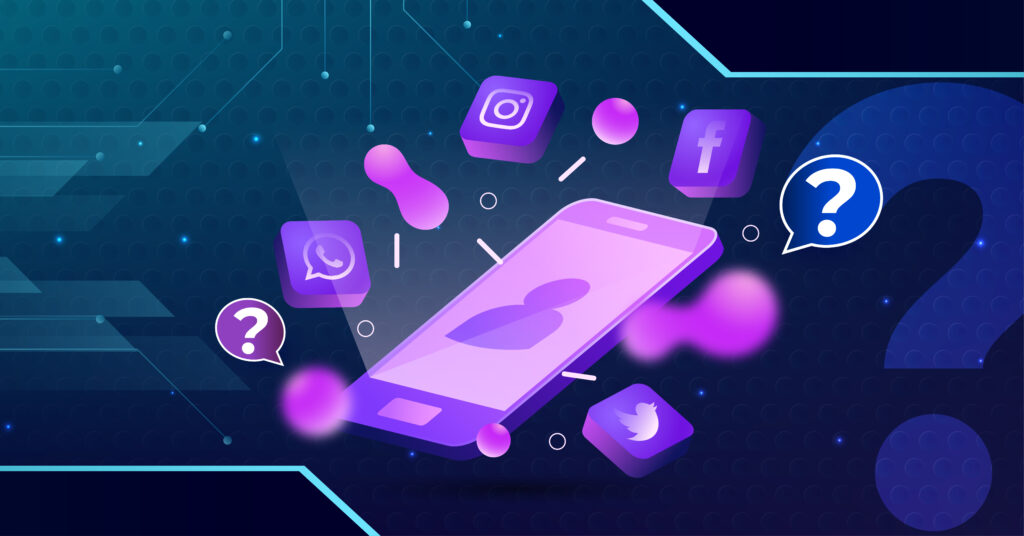 Because of social media, brands have seen rapid growth. Not to mention your brand has also benefited and gained so much from multiple social platforms. However, there are different social media platforms, and you need to know which is the right fit for your label.
According to statistics, there are plenty of social sites with billions of active users.
Facebook
2.7 billion active users
YouTube
2.2 billion active users
WhatsApp
2 billion active users
Facebook Messenger
1.3 billion active users
Instagram
1.16 billion active users
From the data, it's pretty clear that Facebook is the most widely used social media platform today. It is currently the most popular social channel globally, with a 2.7 billion audience reach, a larger population than China.
Facebook is one of the most engaging places to start your social media activity. It was founded in 2004, and since then, it has become extremely popular, especially for the brand's marketing strategy.
Why is Facebook the best social media platform for brands?
It's been a long time since social media has become the most important part of our daily lives. People use it so often that it's incorporated into our routine. And this is what makes Facebook the humongous social media platform that it is.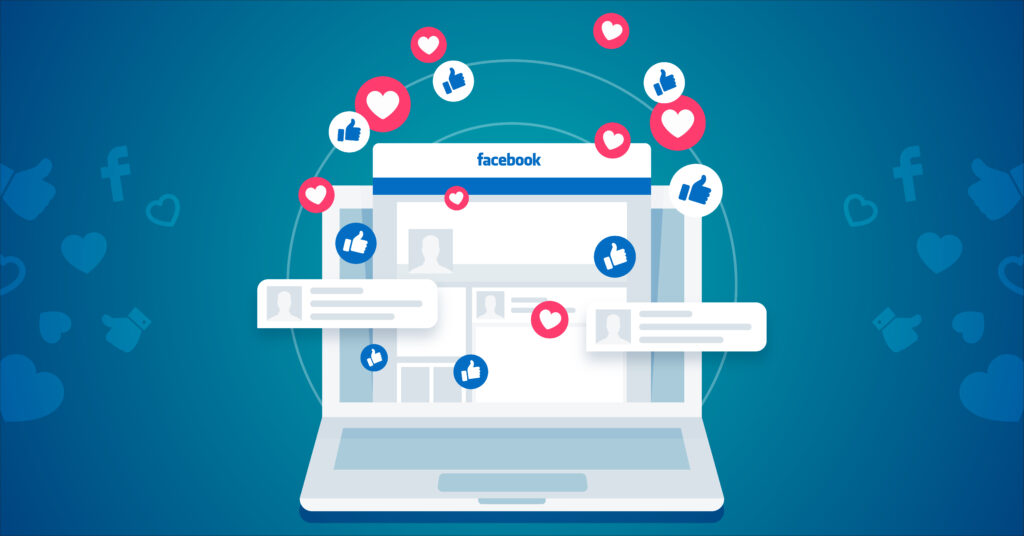 From personal to professional life, Facebook has a massive influence. Along with sharing one's thoughts, Facebook lets people post pictures, videos, music, articles, and so much more. It is a solid marketing tool for brand's that want to promote their business on social sites.
So why is Facebook the best social media platform for business?
Facebook was launched in 2004, and after that, many social platforms have been launched, but it has been the most powerful social networking site. Facebook has evolved and adapted to the new changes and the latest trends throughout the year. Let's see some of the statistics–
93% of businesses are active on Facebook
Over 200 million businesses use Facebook's apps and free tools
Link posts receive 73% less engagement than video posts
35% of marketers report successful influencer campaigns on Facebook
81% of businesses prefer video marketing on Facebook
56% of people visit Facebook to get information
Whether it's a small business, SME, or giant venture, Facebook plays an essential role in marketing strategy. Moreover, Facebook owns some other most popular social media platforms like Instagram, Messenger, and WhatsApp. So there's a reason why Facebook is commonly called the king of social media. As a brand, if you want an effective marketing strategy, the smart move would be to follow the social media platform trends and implement these right away.
Last words
As a business owner, using the right social media platform for promoting your brand is undoubtedly the most crucial part. In this article, we tried to guide you towards better decision-making. If you have any thoughts regarding this article, share them with us in the comment section.
For more tips follow our social channels on Twitter, Facebook, and YouTube.