WP Social Ninja: The Best Social Media Plugin for WordPress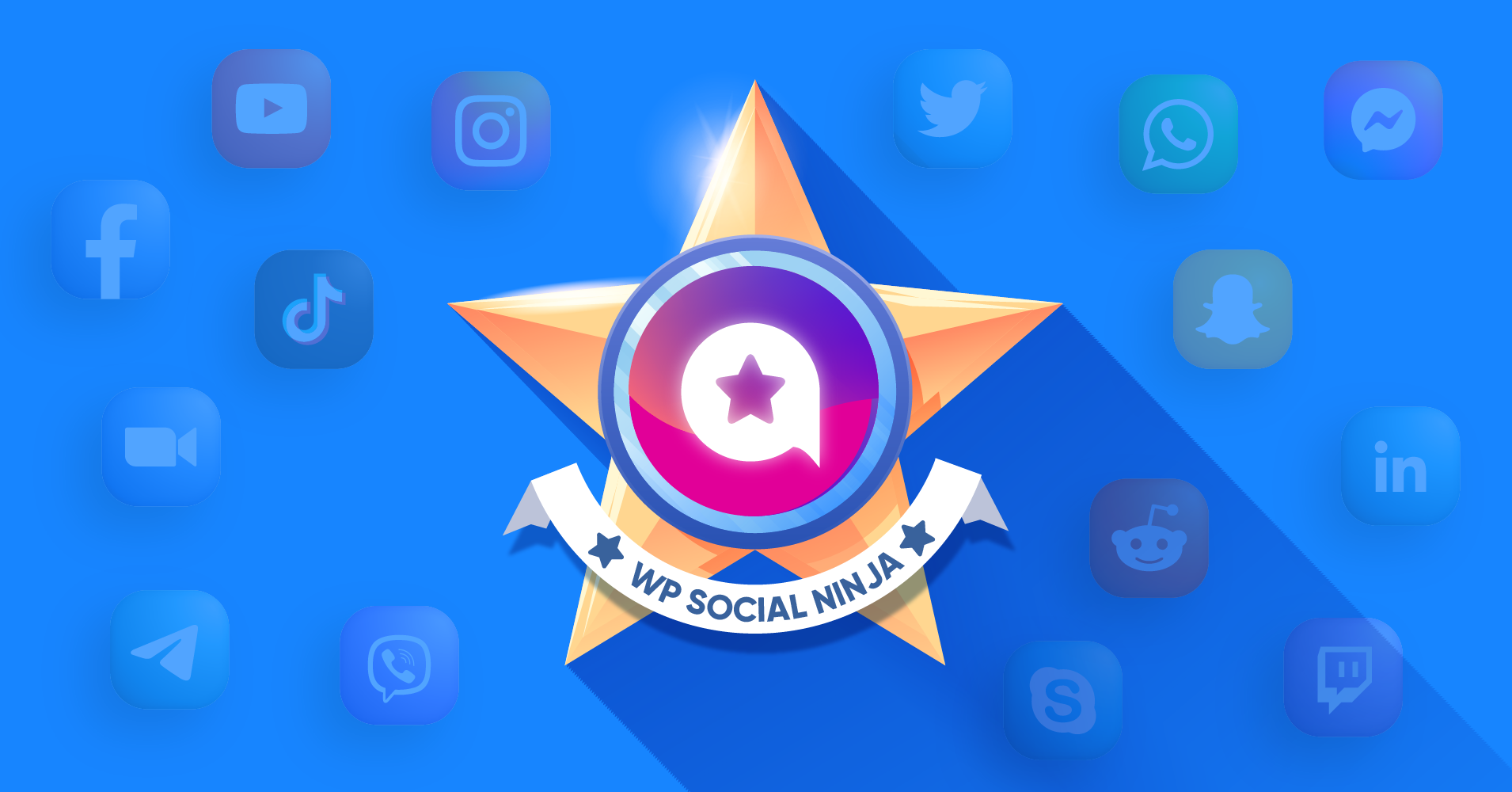 Are you looking for the best social media plugin to boost your business?
With 3.78 billion social media users, it is the best place for brands to promote themselves. However, dealing with your social platforms is extremely daunting. Your business needs multiple social networking sites. Moreover, you don't want to miss any of the potential platforms to increase your conversion rates!
Now the question is- How can you manage your social media activities manually? Because it takes a lot of time and effort. Embedding your social proofs or social media feeds on your website is not easy. Moreover, social sites have communication channels. So your website needs to be updated ALL the time.
But to do all that, you need the best social media plugin. It will take care of all your social channels. However, sometimes it isn't easy to pick the right one from a variety of options. We introduce you to the best social media solution for your website, WP Social Ninja.
WP Social Ninja is an all-in-one social media marketing tool. Moreover, it can guard your website with everything you will ever need! Starting from social reviews to social feeds, WP Social Ninja also manages your social chat.
Topics we'll be discussing all about social media plugin-
Why do we need a social media plugin
Don't you think a social media plugin can better engage with audiences? 
Brands and audiences both interact with each other on social platforms these days. Whether it is user-generated content or word-of-mouth marketing, social media is the ideal place to establish a brand. 
If we look for a WordPress review plugin on social media, there will be positive and negative reviews. However, sometimes a brand without any negative reviews seems fishy. Besides, people feel sceptical about trusting them. A social media tool can solve these issues. Moreover, adding reviews on your WordPress site can make your brand look way more trustworthy.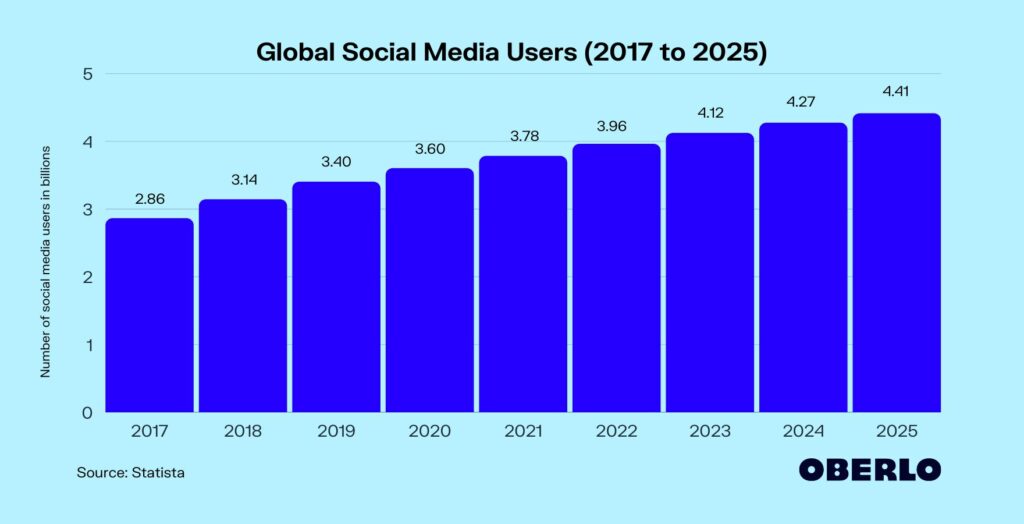 Similarly, social media feeds can also connect with your users in seconds. Today consumers are interacting with brands in comment sections without any hesitation. And the best part is brands are also participating in the conversation!
Furthermore, these social media plugins are a wholesome package for website owners. When you install this one-of-a-kind tool, you don't need to worry about the slightest thing. Even communicating with users becomes easy with multiple social chat apps.
Social media success stories
Today, social networking is immensely influential. Not to mention, when people follow social media trends, it also hits the retail world.
For example, by the end of 2020, we all have seen Netflix's distinct drama miniseries The Queen's Gambit. After the show aired, Netflix became the No. 1 streaming site, and The Queen's Gambit became the most-watched series ever!
Along with these successes, different business sectors got a huge exposure-
Inquiries for "Chess Sets" were up to 250% on eBay
Google search for "how to play chess" went to an all-time higher in the last 9 years
After 37 years of release, the original novel became the New York Times bestseller
Chess.com was stormed 5 times more, and new players, after the show
Social media is overpowering. And the right social media plugin can reach a bigger audience quickly! Moreover, businesses with authentic information are more trusted today. 
Let's look at what features we expect in a social media plugin.
What we look for in a social media plugin
The first thing we consider in a social media plugin is its performance. Although we all expect to buy the best product, sometimes we buy the worst one. And the wrong tool can harm your website in many ways.
Win your customers' hearts with exceptional features
Discover how WP Social Ninja can assist you design outstanding customer experiences.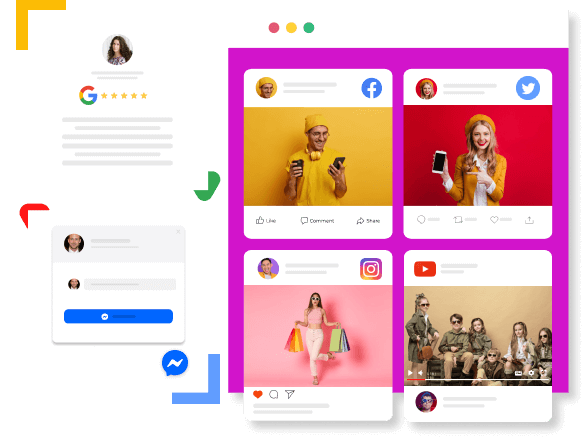 Well, to avoid the mistake, we've made a list of features that should come with a social media plugin-
A social media plugin should offer an in-depth customization process. However, some plugins have complex customization processes. Make sure your tool has an easy-to-use configuration
Your social tool must have a stylish outlook. Along with detailed customization features. Moreover, it should reflect your brand aura with style and elegance
With multiple templates, a social media tool must have a sufficient color palette. So that website can display the brands according to their standard
A quality plugin should be able to integrate with third parties. Furthermore, third-party integration makes your website stronger. And offers a bigger audience base
Free or premium? It's a crucial question before we consider a tool for our site. Well, the plugin should maintain a balance between the price and its features
Search engine optimization is the most important attribute one could ask for in a social tool. Moreover, if your social media plugin cooperates with your SEO, then your business will automatically reach another level
Security issues are critical for any website. You must look for a safe and secure plugin to avoid risks
Social media has lots of social sites. So your plugin should integrate with multiple social networking channels. The more you connect, the more you expand
Technical queries are a part of website maintenance. However, an expert support team can resolve all the issues. So a dedicated 24/7 support team is irreplaceable
A lightweight, fast plugin is a big relief. Consider browser compatibility when you buy one. Because not every tool can run smoothly with all the browsers
Social media handles are a dominant place to take your business higher. And that's why a top-notch social media plugin is the basic website need.
WP Social Ninja | The ultimate social media plugin
Decision-making is not a simple task. Especially picking up the perfect tool for your website is stressful sometimes. However, some tools are ultra-compact. They come with every necessary feature you could ever ask for.
We're talking about WP Social Ninja. It is the most promising social media plugin. Offers a complete solution for your website. Moreover, it takes care of your social reviews, social feeds, and social chat. Pretty awesome, right?
Social media marketing is everything in this digital age. And no matter where your business stands, social media offers massive possibilities that your business might need. Moreover, specific age groups like millennials hold a strong position as target customers. And to reach them, you must back up your website with an efficient application.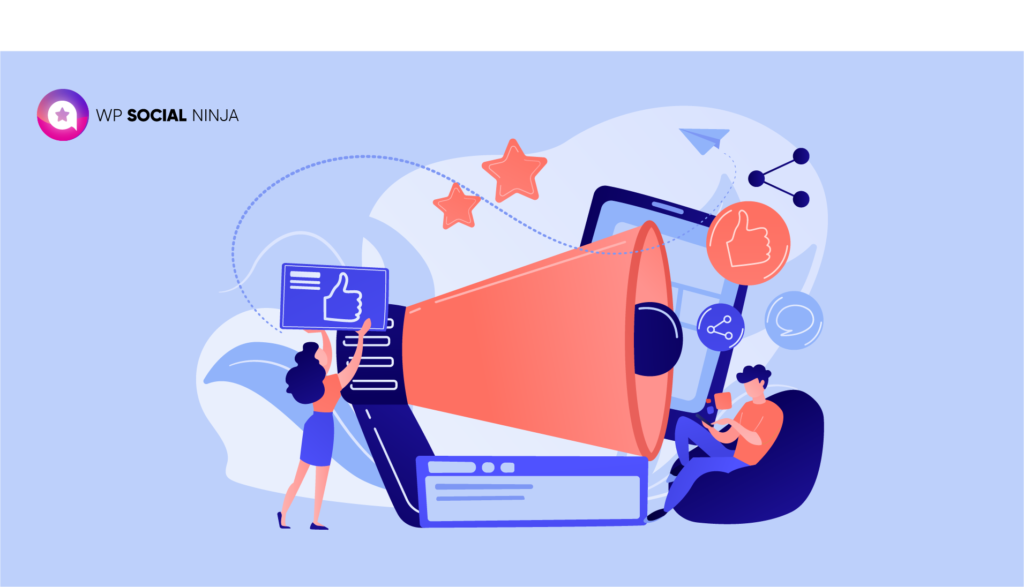 WP Social Ninja is a solo fighter. Furthermore, it has a straightforward customization process. You can display your social media reviews and recommendations anywhere on your website. Moreover, with the unique settings panel, you can also include or exclude any specific reviews if you want.
Not just that, fetch your social feeds on your site. And show off your users your social media activity as proof. Moreover, you can style, design, and personalize everything on your feed, along with adjustable settings. 
WP Social Ninja is a true social media hero. Moreover, it understands the value of communication. And offers social chat with the most used communication apps. It also has a simple configuration process. Furthermore, you can add these chat apps to your WordPress website. And start communicating with your website visitors.
WP Social Ninja features
At present, social media is growing every day with new trends. Besides, the Hashtag campaign is one such effective movement that has a lot of impact on business. And that's why WP Social Ninja has focused on social media trends from the beginning. Let's look at some of the key features of WP Social Ninja-
Social reviews, social feeds & social chat
Multiple social platforms
Easy configuration with social sites
Header & pagination settings
Multiple feed types
Multiple user accounts
Show/hide posts with search terms or hashtags
Shortcode supported
100% SEO friendly
24/7 premium support
Third-party integration
Realtime review synchronization
Social chat widgets on any page
Show prompt
Set the time schedule
Show online/offline
Support all page builders & WordPress themes
API integration
Advanced settings panel
Updated styling options
Multiple templates
Color variation
Include/Exclude reviews
Edit saved template anytime
Custom CSS
WP Social Ninja is a top-quality plugin. Moreover, the service is constantly evolving. With upcoming integrations and features make it even better!
Note: WP Social Ninja has a test version for its users. So in case of any confusion, you can try our free version for testing purposes.
Our recommendations
Not having a social media plugin could cost you a lot of time and money in the long run. Imagine you've invested your efforts, ideas, energy, and hard-earned money in your business. However, it's not doing as well as it was expected. You need to find out the gap.
Remember, your social media sites have the power to reach a global platform instantly. So to make a brand, you need a robust social tool to organize it better.
We hope you liked this article. If you're looking for more ways to leverage your social sites, check out our resources on-
Source- The Insider, Thinking Humanity, The New Yorker.