3 Types of Social Media And How They Benefit Your Business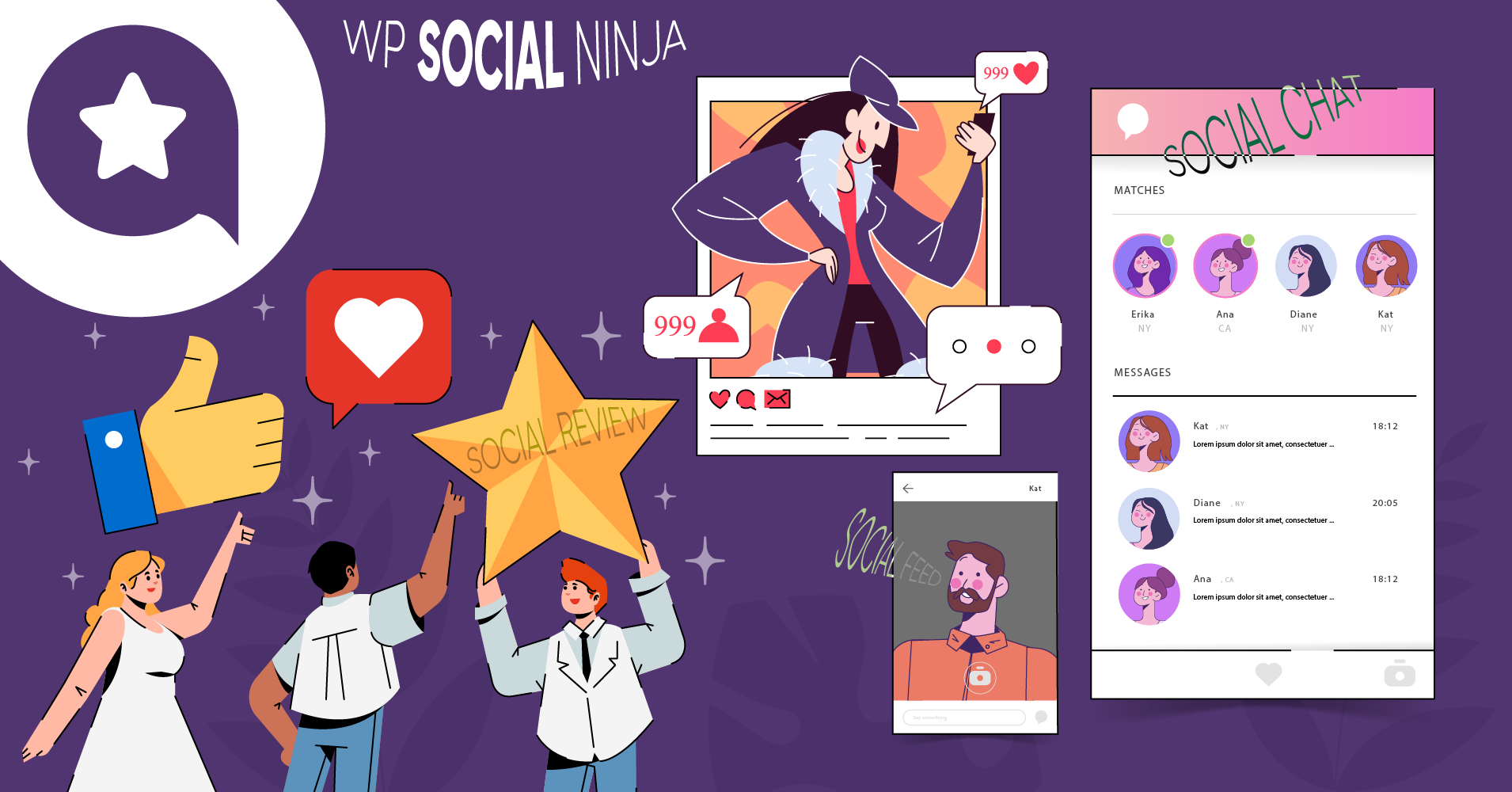 "We're living at a time when attention is the new currency. Those who insert themselves into as many channels as possible look set to capture the most value."

-Pete Cashmore, Founder of mashable.com

Social media marketing strategy is not only about winning; it also requires connecting with the target audiences. Moreover, your social media marketing strengthens when you collaborate with digital platforms.
In 2018, KFC showed us an excellent example. Due to shifting the supplier, KFC faced a chicken shortage. Rather than blaming the supplier, they took full responsibility. The brand came even stronger, along with the power of social media! KFC launched a hashtag campaign on Twitter, "#WheresMyChicken". The message for the customers was to locate the closest solution.
In 2023 we can hardly say that any brand with no social media presence. Furthermore, it is the most cost-effective and prompt way to get in touch with your niche.
What is social media importance?
Whether it's a personal relationship or a brand's PR strategy, social channels play the most crucial part. The digital world gives the privilege to connect with people and build relationships. Moreover, it provides a significant opportunity to establish user support from customer insights and answer questions and track feedback!
Below, the graph shows the rise of the most popular social networks worldwide as of October 2022, ranked by the number of active users.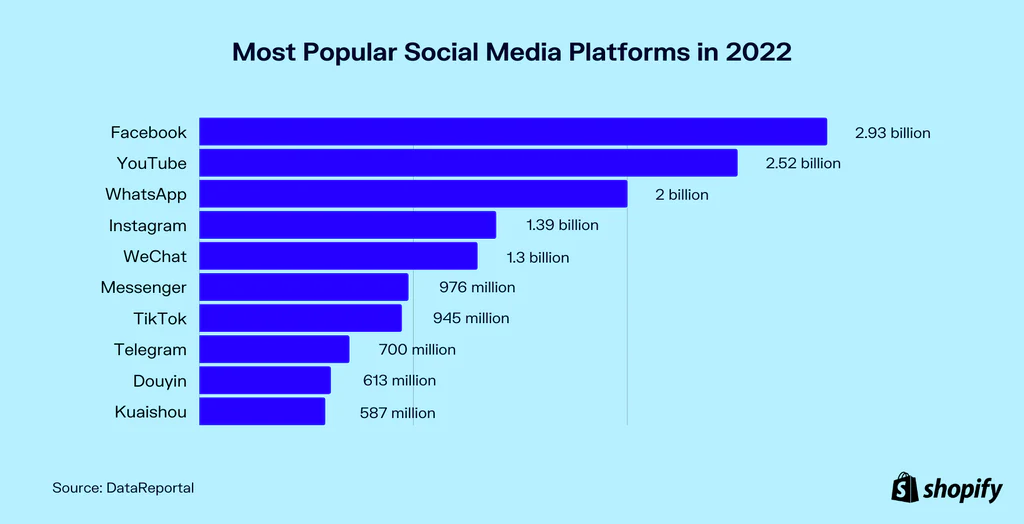 This infographic summarises the insane growth of social media. An upward figure connected to the users and the networking channels.
If we look at the big ventures and their marketing strategies, social networking plays a big role in almost every step they take. On the other hand, if your SMEs are not on social platforms, you are far behind your desired goal.
So if we ask why social media is important?
The answer is quite simple. It allows you to reach, understand and engage with your customers, even those from different parts of the world. And when you connect your users through multiple social platforms, it creates word-of-mouth marketing. Moreover, along with a return on investment, brand awareness, new leads, sales, and revenue.
But one question still remains- How can you organize your social networks efficiently?
Obviously, your business needs multiple social channels to retain social media assistance. Besides, you need sturdy support to assemble your social proofs and take care of your communication process.
In the next part of the article, we'll unravel the social media types for your brand needs and how to excel them with the help of a multi-purpose social media plugin.
How many types of social media are there?
Digital world is uncontrollable today. Before we get to know more about types of social media, let's check out some interesting social networking statistics-
Instagram is the 9th most Googled term in the world
SMEs in the US sell more than 4000 items per minute
Hashtags Tweets get 100% more engagement
In 2022, 82% of traffic came from video streaming
93% of consumers say social reviews had an impact on their purchasing decisions
in 2022, 2.5 Billion hours saved with WhatsApp Chatbot
694K hours of video are streamed on YouTube per minute
Above the facts clearly state that the digital world has grown over the years and is here to thrive.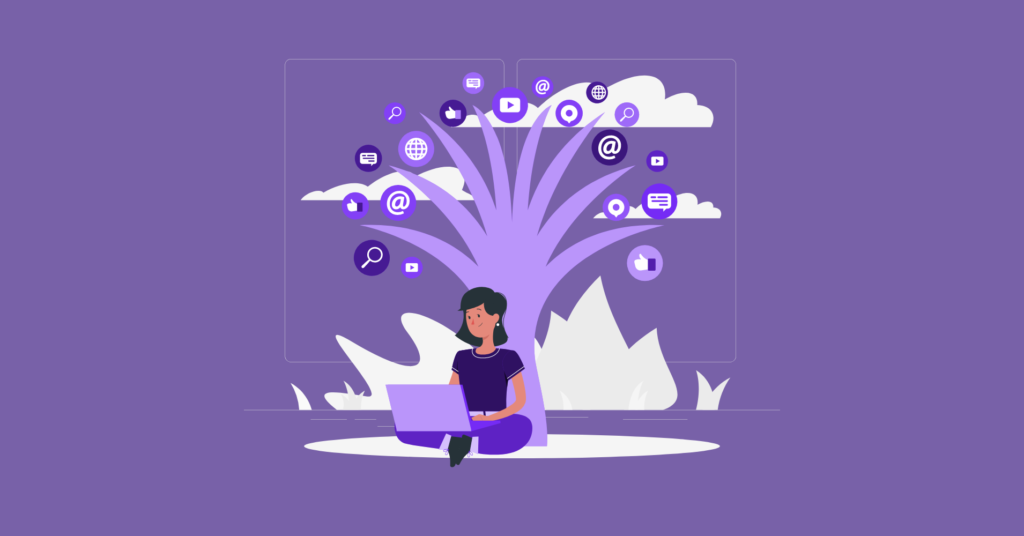 Although your brand has several social platform strategies like advertising, targeting a niche, or communication, you need to focus on the types of networking channels you want to grow in. There was a time when social media had typical categories. For example, Twitter was for short messages, YouTube for videos, and Facebook for marketing and advertisements.
In our opinion, social networking has evolved significantly along with marketing trends. Without making it complex, we've made a list of the social media classifications in terms of the brand's point of view-
Social networking sites
Social media feeds
Communication channels
Analyzing these social website categories helps to understand the relationship between brands. Moreover, audiences can introduce new concepts and mediums for branding and word-of-mouth marketing—so let's jump right in to know what types of social media are there.
Social networking sites
Social reviews, ratings, and recommendations are an integral part of the brands in 2023. Your website is quite incomplete if you don't have online reviews. It doesn't matter even if you have bad reviews as long as you've the social proof. Nearly 97% of customers now check online media when researching products or services before purchasing.
Moreover, not just traffic generating, social media reviews contribute to your search engine optimization too. Social platforms like Google My Business and Amazon are immensely popular sites to promote your brand on this platform.
Examples: Yelp, Facebook, Airbnb, Tripadvisor, Booking.com, and AliExpress.
Social media feeds
The media-sharing network is the most effective and impactful platform for labels. Social feeds include images, videos, live videos, stories, hashtag campaigns, GIFs, business memes, Infographics, etc. Different graphs show that visual contents are the most powerful format of marketing to engage with audiences.
In 2017 44.6% of marketers said they had created visual content, and sales increased by 10% from the year 2016. In the following year, 2018 the number rose to 56.3%.
Moreover, video content on YouTube has some insane numbers and growth. 96% of people have watched a how-to video to understand more about the product or service on YouTube. Lastly, Social media video generates 1200% more shares than text and image content.
Examples: Twitter, Instagram, and YouTube.
Communication channels
In this fast-moving digital world, speed is king. Data shows that when a customer queries something on social media, it takes around 10 hours to respond. Email response is even unsatisfactory, it takes more than 12 hours! So chances are high these times could kill a loyal customer base then and there.
An interesting fact about website communication is 63% of consumers were more likely to return to a site that has a live chat. Today, a social chat widget is the only worthwhile, trustworthy, and quick service a website offers for its audiences. Moreover, live chat helps to increase conversion rates and boost revenue.
Examples: Messenger, WhatsApp, and Telegram.
Want to thrive in social media?
Throughout the article, our intent was to give you a glimpse what are the top 3 social media platforms of the social media categories and display statistics to understand the reality.

WP Social Ninja-The all in one social media plugin
However, types and numbers are not sufficient to bloom in social media. We've said earlier your business needs complete support to gather all the social site activities in one place. That way, your audiences have a clear concept of your brand.
So what is the solution?
We suggest you get the all-in-one social media plugin WP Social Ninja. This robust WordPress plugin takes care of the smallest details of your website. You can showcase the online reviews and fetch the social feeds. Moreover, offer a chat widget with the most popular communication channels. Powerful, right?
We hope you enjoyed this article. If you did, you might want to check out the following resources:
These posts have even more information on WP Social Ninja and how you can skyrocket your brands with this multi-purpose tool!
To know more, follow us on Twitter and hit us in the comment section below.
Source: Statista, Oberlo, Qualtrics, Venngage, Superoffice, and Mention.
Frequently Asked Questions
What are the top 10 social platforms?
Facebook, YouTube, WhatsApp, Instagram, TikTok, Snapchat, Pinterest, Reddit, LinkedIn, and Twitter.
Which is the number one social app?
With 2.96 billion monthly active users, Facebook is the most used social media site. And this clearly states that almost 37% of the population are Facebook users.
What social platform is popular today?
The most recent data shows Facebook is undoubtedly the most famous social media, with 2.96 billion active users in 2022. That means nearly 2 out of every 3 of the 4.59 billion social users are active on Facebook.
What is the new social media?
With some of the most famous and useful social platforms, new social networking sites face challenges to thrive. However, a few are different and going strong. The new social media sites are TikTok, Discord, Twitch, Instagram Reels, Patreon, Twitter Spaces, Spotify Greenroom, Caffeine, Supernova, and Clubhouse.