Improve Customer Retention through Social Media with These Effective Strategies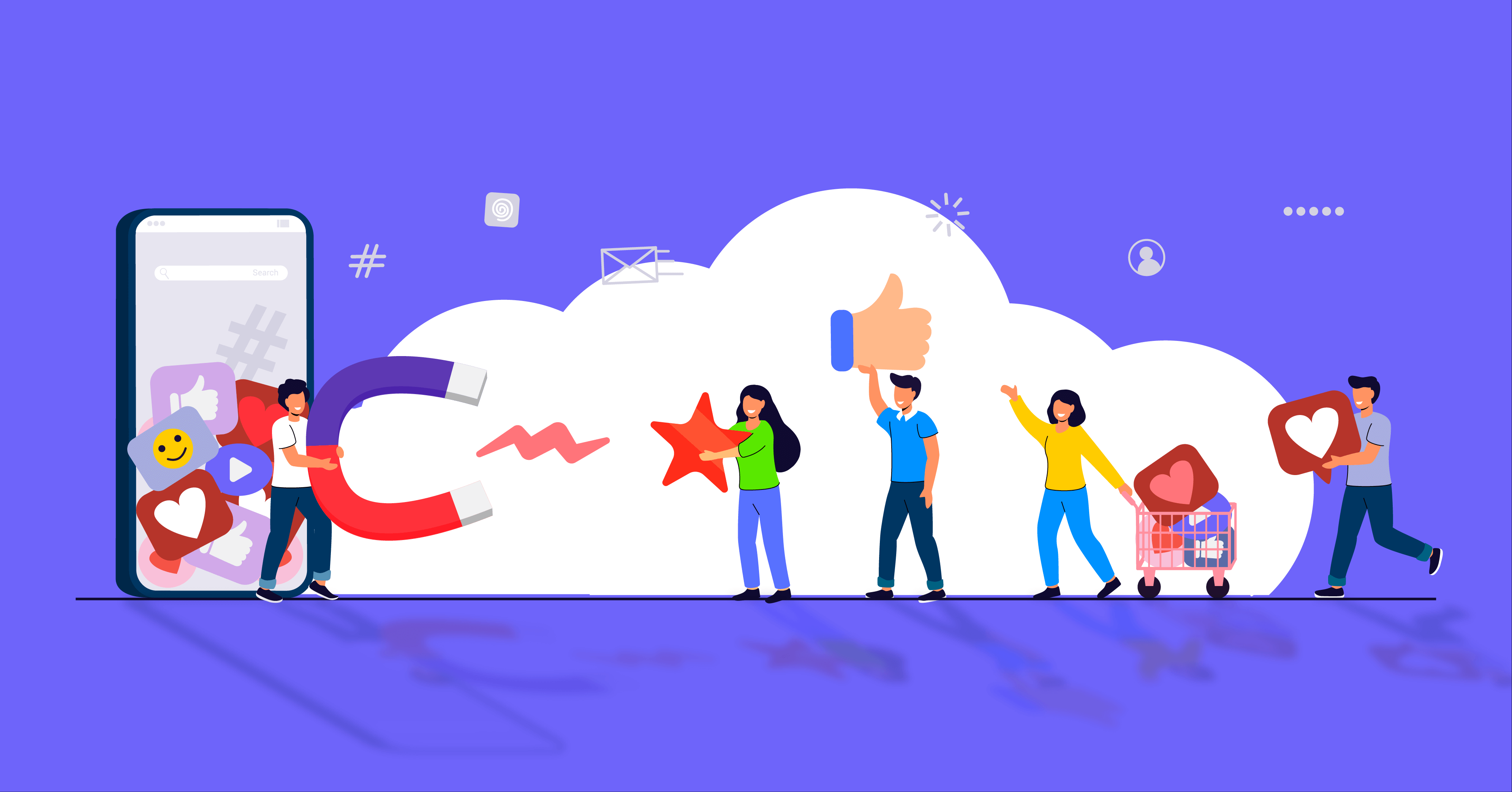 Businesses use different social media platforms to reach, educate, pursue and serve their customers. But have you ever used social media to increase your retention rate? If you haven't yet, then just know you can improve your customer retention through social media.
But, you might be thinking, why do you need to do that? Well, it is said that customer retention is the single most important thing for growth. If you believe it by heart, then you know how important it is for business and you should try to improve your customer retention. Even if you're not convinced now, by the end of this article, you will be.
First, let us see what we will discuss in this article.
What is customer retention?
In any business, customers are the most essential stakeholders. If you do not have any customers, then there is no point in doing any business. Maybe that's why it is more important to make your customer feel welcomed, valued, and wanted. Marketers spend a lot of time, effort, and money to keep old customers and acquire new ones.
Spending time and effort to find new customers is understandable. But, you should also try to please and keep your existing customers. This is the basis of customer retention.
"People think of loyalty as a customer for a lifetime, but it's really much simpler than that. It's about the next time, every time"

– Shep Hyken, Customer service expert & speaker.
Customer retention is a strategy consisting of a set of activities that helps the business to increase the number of repeat customers. This strategy eventually helps the brand to boost its profitability.
You can both provide and extract more value from your customer base using customer retention strategies. Acquiring new customers is not that easy. It requires a lot of effort and hard work. You don't want to lose them, right? Then, you need to make sure you offer a great customer experience and a smooth customer journey.
Importance of customer retention
A perfect customer retention strategy will help you to boost your profitability and many more. You don't have to believe the words when numbers will speak more than the words. Let us have a look at some of the facts:
Retaining your customers is more cost-effective than acquiring a new one. You need to spend £5 to £7 to acquire a new customer whereas only £1 is spent on keeping an existing one.
You can gain more value from your existing customers. Existing customers tend to spend 50% more than the new ones.
Current customers are easier to sell & promote your product. There is a 70% chance of selling to an existing customer but only a 20% chance of selling to a new customer.
Your existing customers will promote your brand and product if they like you. People trust recommendations more than any other promotions, so there is a 70% selling to recommendations.
Now that you know the importance of customer retention, let us go through the role of social media to improve customer retention.
Role of social media to improve customer retention
Social media is a big platform for any business. Marketers can use it for promotion, customer service, creating a brand image, increasing conversion rate, and much more. In a word, you can build a strong and long-lasting relationship with your customers with the help of social media.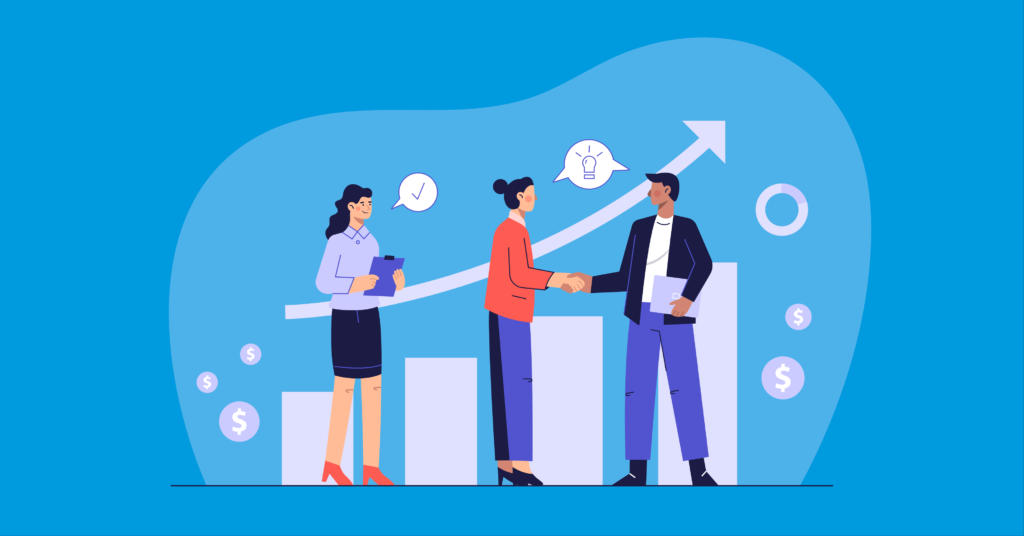 Customer retention is all about building relationships with customers. The best way to do it is with the help of social media. Now, let us go through some of the roles social media play to improve customer retention.
Get to know your visitors
Provide customer care support
Engage your customers
Improve brand image
Increase conversion rate
Now that you know the role social media plays in customer retention, let's get into how you can improve your retention rate using social media.
How to improve customer retention through social media
It is said that a good customer retention rate is 20% for most industries. Though it might vary slightly, this rate describes how your brand is doing.
"If your retention is poor, then nothing else matters."

– Brain Balfour, CEO of Reforge
So, no matter how much effort you are giving, if your customers are not coming back to you, you may need to improve your retention strategy. Let's see some tips that will help you to improve your customer retention through social media.
Build a relationship with your audience
The basis of customer retention is building a strong relationship with customers. It is only possible if you know them and listen to them. If you know your customers, their needs, deciding factors, feedback, etc., you can design your strategy accordingly.
Many popular brands have learned it the hard way. For instance, Dell, a computer technology company, didn't give any heeds to the complaints they received from their customers. But eventually, they understood and took the initiative to change the situation.
"We believe that through customer feedback, we are able to grow and evolve our solutions for increased efficiency and ever-better customer satisfaction. Consistent results across multiple categories exemplify Dell's dedication to putting customers first."

– Jan Uhrich, The former vice president of Global Services at Dell.
Not only Dell, brands like Apple, Nike, Uber, and many more tend to collect feedback from their customers and try to get to them and their needs. Cause they know how this will eventually help them grow their business.
Reach your customers
People generally love to have a nice, friendly conversation before deciding whether to buy a product from the brand. You need to take the initiative to reach them. Your customers will never reach you.
Customers love it when a brand takes the initiative to reach them. A study found that 44% of the customers like to have a conversation with a salesperson during online shopping. It is one of the most important features they look for while shopping from a website. With the help of social media, it is even easier to reach, talk and pursue them to buy your product.
It is hard to manage multiple social media accounts along with maintaining a website. That's why you need WP Social Ninja, an all-in-one social media plugin for your WordPress website. This plugin will help you display your user reviews, fetch your social feed on your website and connect with popular chat platforms to communicate with users using social chat.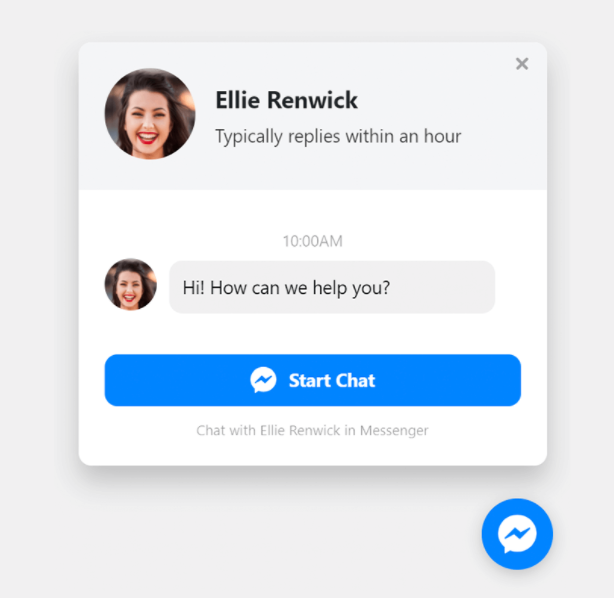 Study customer behavior
Do you know that you do not have any information about the people purchasing from you from your website? Because mostly, people are buying products from you anonymously. You might get to know them if they reach you with some queries or problems. But that's not an ideal situation. As a marketer, you need to know your market, your customers, and their needs.
The good news is, you can do that with the help of social media. Many big brands use social media to study their customer, their behavior and deliver service using the data. This is known as personalization marketing which will help you increase conversion rate and boost your brand image.
We have the perfect example in mind. One of the most famous confectionery brands, Cadbury, did an integrated social video marketing campaign where they used personalization marketing strategy in the best way possible. The campaign lets the users create a personalized video for their loved ones so that when their loved ones receive the gift, they can have a visit to memory lane.
This campaign was a massive success with a 65% click-through rate and 33.6% conversion rate. And that is only because Cadbury understood it is more beneficial to offer customers what they want, not something they want to offer. They successfully did it by thoroughly studying their customers
Design your content accordingly
Once you reach your audience, you need to make sure to engage your customers with your brand. This is only possible if you design your content to make it more engaging, friendly, and helpful.
We have a detailed article on customer engagement. You should give it a try to know more about customer engagement and how you can increase customer engagement through social media.
Use user-generated content
People prefer recommendations from other people over any other form of promotional items. Again, about 78% of people trust online reviews as much as personal recommendations. So you see how important reviews are.
In other words, reviews are user-generated contents, which can be used in many different ways. To know more, you can look at the article on user-generated content where we talked about its importance and some success stories of the brands that used UGC.
Collecting reviews from your customers is hard, but you need to use them properly once you have collected them. Your social reviews will help you in so many ways to boost your brand's credibility, customer trust, and conversion rate. But for that, you need to promote them as much as possible.
If you have a WordPress website, use a social media plugin to fetch and show off all your social reviews on your website. WP Social Ninja, the best social media plugin for your WordPress site, can help you display your social reviews on your website and help you embed social feeds and social chat widgets. Get it now and see for yourself.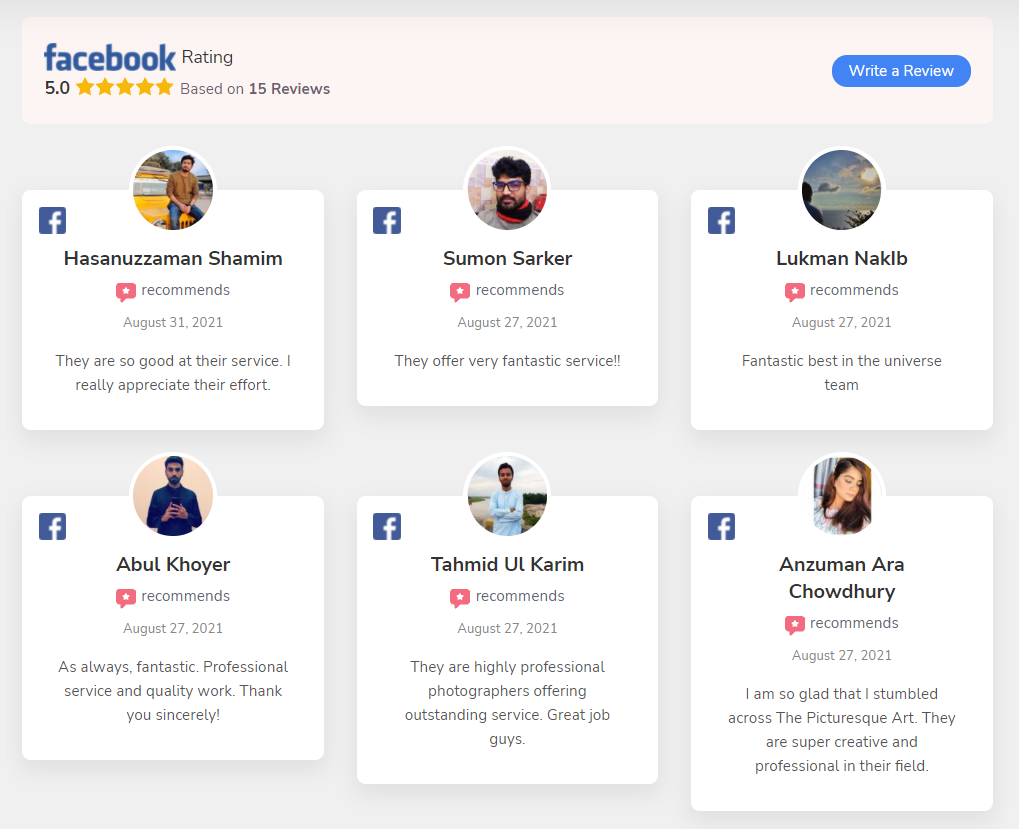 Loyalty Program
Your clients would love to get a small gift in return for their loyalty. Loyalty programs can be the best option to give your customers something for choosing you over your competitors.
Companies use loyalty programs to encourage their audience to purchase more from them. For example, Sephora lets its customers get access to gift cards without spending a single penny. This might seem a less cost-effective process, but it's not. This actually lures customers to purchase more from the brand.
There are some other loyalty program ideas that you can offer to appreciate your customers, like-
Offer special discounts time-to-time
Provide gift cards, referral bonuses, etc,
Surprise them with "top-shopper discount"
Plan a special give-away or free gifts
Sums up
As a marketer, you need to spend your time, money, and effort to acquire new customers. It is one of the most important things to do for any startup. But, as time passes and you have a higher number of audience and customers, you need to include and change a few strategies.
Customer retention strategy is one of them. You need to make sure your customers are coming back to you again and again. For that, ensure your customers have quality products and great customer service, and a smooth customer journey.
The strategies discussed above can help you improve your customer retention through social media. Use them according to your brand's audience and improvise whenever necessary.