The Secret Game Changer: Social Media Customer Engagement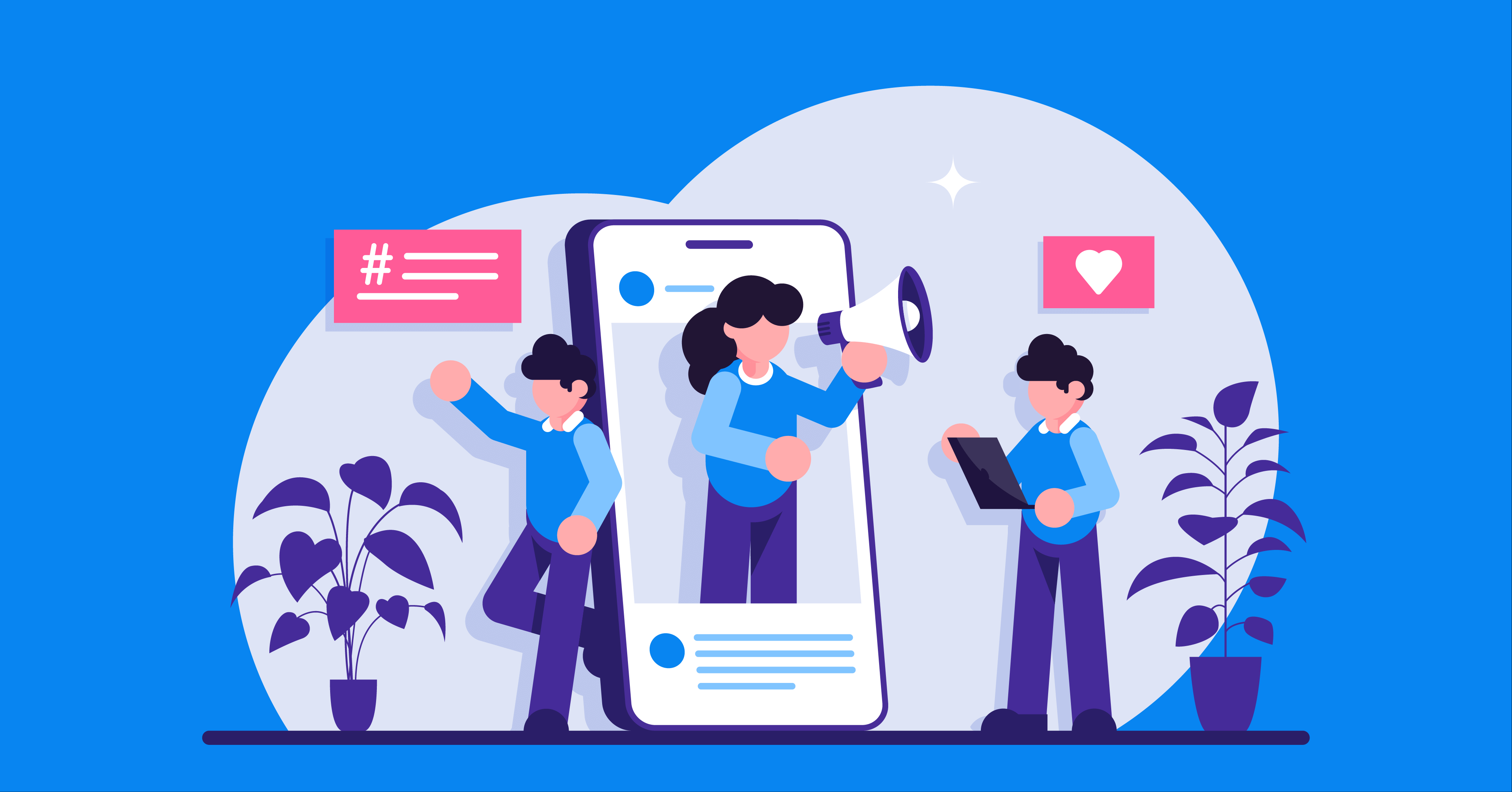 Do you want to engage your customers with your brand?
Using social media can be one of the most effective ways to engage customers. But, with billions of users in social media, it is getting harder and harder to attract people to a particular brand. People's attention is being shared among millions of businesses. As a result, your social media engagement rate decreases.
This is a common scenario today. Marketers are trying their best to increase the engagement rate. But, it is nearly impossible to do so as other companies are doing the same.
If you want your audience to engage with your brand, you need to design your social media marketing strategy effectively. Without it, your social media marketing campaigns will not work out, and you will start losing your customers.
Keep reading to know the importance of social media and some tips to increase social media customer engagement.
What is customer engagement?
A lot of people feel customer engagement is a tricky term. But, to be honest, it is not an elusive one. You will find thousands of definitions for the term customer engagement. However, the focus of each and every approach is the same, and this is the interaction between your brand/business and your customer.
The emotional connection that connects a customer with a brand is the core of customer engagement. Customers who are fascinated and connected with a brand tend to purchase more, promote more, and have extreme brand loyalty. That's why it is essential to keep your customer closer.
"Get closer than ever to your customers. So close that you tell them what they need well before they realize it themselves."

– Steve Jobs
Customers are everything for any business. You need to establish a very strong relationship with them by ensuring excellent customer service and a smooth customer journey. Always try to engage them with your brand and make sure that they feel welcomed to express their concern.
"The more you engage with customers the clearer things become and easier it is to determine what you should be doing."

– John Russell, President of Harley Davidson.
There are a lot of advantages to engaging your customers. Let us have a look at some other benefits of customer engagement for business.
Benefits of customer engagement for business
Engaging your customers is important. Companies that have fully engaged customers have 23% more revenue than companies having less connected customers. A loyal customer is always a blessing for the company. But, you need to nurture them so that you can have the utmost gain from them.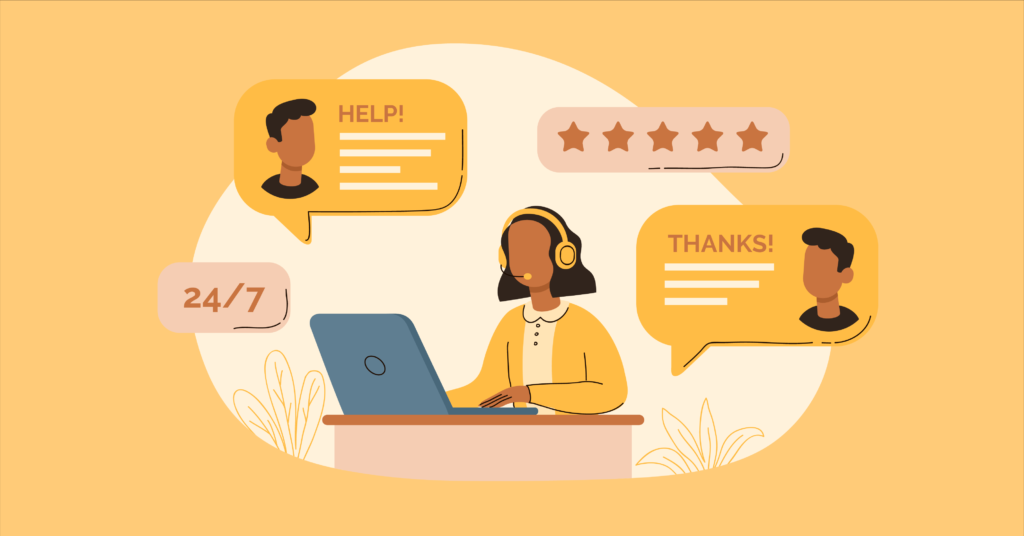 Customer engagement has a lot of benefits. Let's go through a few of them-
Strengthen brand image
Improve customer loyalty and trust
Upgrade customer experience
Collect customer feedback
Increase sales
Now that you know how beneficial customer engagement is, let's see how you can use social media to engage with customers.
Role of social media in customer engagement
One of the best ways to reach your customers is through social networking platforms. With 4.48 billion people using social platforms worldwide, it is pretty easy for brands to reach the desired customers. Businesses now-a-days use multiple social media platforms to connect and interact with their customers. Social media is a game-changer for businesses.
But, why use social networking sites to only connect with your customers when you can do a lot more than that? Social media can help you build a powerful relationship with your customers. Eventually, your very loyal customers will start to generate content on their own, popularly known as user-generated content.
Social media is the top priority of people when expecting customer care. Your audiences will look for your social media accounts and expect you to engage with them for any of their queries. A study found that more than 20 billion Facebook messages were exchanged between customers and businesses every month in the year 2019. Another study says, 71% of Twitter users expect brands to respond within an hour.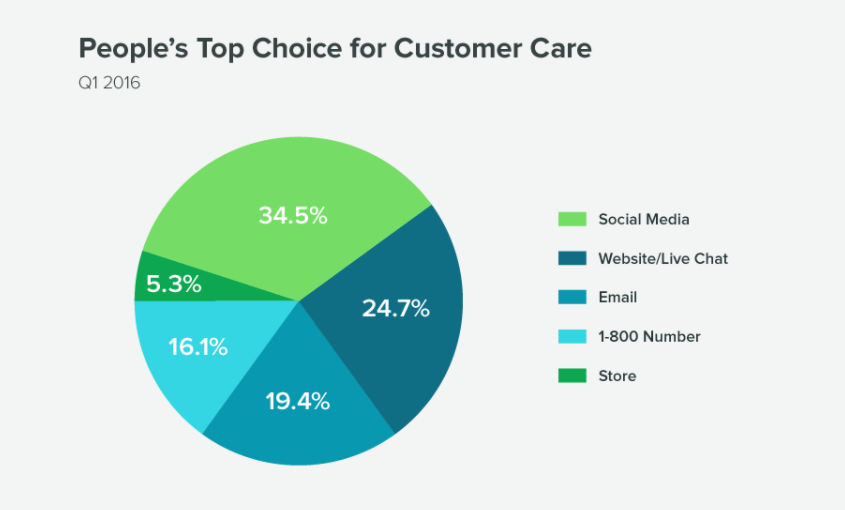 Providing customer care is one of the many benefits of using social media for user engagement. Let's have a look at some other benefits of using social media for customer engagement-
Boost brand image
Improve communication
Easily engage with followers
Build a strong customer base
Establish a strong relationship with the customers
Save time, effort, and money on communication and marketing
Moral of the story? Not using social media in user engagement is just a waste of opportunity. So we bring you some great tips to increase engagement through social media.
Tips to increase customer engagement through social media
Increasing engagement through social media is easy as millions of other businesses are trying to grab people's attention. But, here, we have got a few tips that will help you improve your engagement rate on social media.
Know your audience
Post regularly
Keep up with the ongoing trends
Frequently engage with your customers
Make your conversations as humanly as possible
Promote offers
Evaluate your customers' reactions
Know your audience
You need to know your audience first. If you don't know your customers, how will you figure out what they want?
The kind of content you share needs to resonate with your followers' liking. If your tone, pictures or videos, and the language of the content you are sharing do not match your customers' taste, they won't feel interested in purchasing the product. It depends on the brand image and your target customers.
For instance, if you think about a customer of Harley Davidson, you would think of someone with wild, bold, spirited characteristics. So, Harley Davidson embeds an "aggressive" tone throughout their social media.
On the other hand, the target customers of Skittles are mostly children, teenagers, or fun-loving people. Skittles is the perfect example of a playful brand, and it strategically uses a "playful" tone in all its social media posts.
That's why it is very important to know your customers before deciding, designing, and delivering the contents on your social media.
Keep up with the ongoing trends
There are thousands of businesses that want your customer's attention. 100 million video content is being watched on Facebook each day. According to Facebook, the average attention span for a video is 2 seconds. So, it is now crystal clear how hard it is to get your audience's attention.
What you're seeing is the statistics of only Facebook. The same goes for other social media platforms as well. & that's why it is very important to upload creative, engaging, and, most importantly, up-to-date content on your social networking sites.
Here, we have listed some social trends that you might use for your social campaigns.
Social stories
Snapchat was the first one who unveiled the "disappearing content" feature in 2013. After that, Instagram introduced this in 2016, shortly followed by Facebook. More than 10 social platforms currently allow posting social stories, a photo, or 10-15 seconds video posted only for 24 hours.
More than 1.5 billion people share stories across the world. It helps people to share their experience, their thoughts, and much more.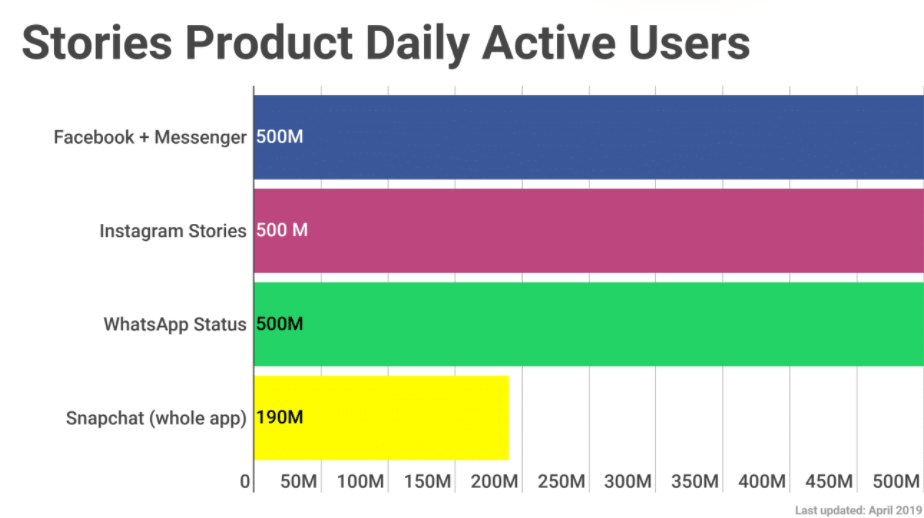 Brands are also quickly embracing stories. A study by Klear says some 34% of sponsored content from advertisers on Instagram is now stories-based rather than posts-based. This seems to increase day by day.
Sharing stories helps to capture your audience's attention almost immediately. That's why people also like stories from their favorite brands. In a survey by Facebook & Ipsos, it is seen that 69% of people think stories are an excellent way for brands to promote new products and services.
Personalization
Customers today want personalized service. Your customers might have liked your "one-size-fits-all" service before. But, now, they expect a personalized service, where you need to address their specific needs and serve them carefully.
"91% of consumers are more likely to shop with brands who recognize, remember, and provide relevant offers and recommendations."

-Accenture
Personalization helped a lot of marketers to improve their customers' involvement. 88% of U.S. marketers reported seeing measurable improvements due to personalization, with more than half reporting a lift greater than 10%.
One-to-One messaging experience
There are millions of active users on popular social chat platforms. Then why miss out on this opportunity to reach a significant segment like this?
Customers expect to communicate with brands directly using different chat apps. In a Facebook study, 69% of U.S respondents agreed that directly communicating with a company increases their trust in the brand. But, sometimes, meeting the needs of your customers is not that easy.
That's why businesses now-a-days use different social tools to communicate with their users. With the help of social media plugins, you can even turn your website visitors into consumers.
For that, you just have to integrate a chat feature into your WordPress website. Using WP Social Ninja, the most compact and lightweight social media plugin for your WordPress website, you can do that in no time. The social chat widget of WP Social Ninja offers 14+ popular social chat platforms, including Messenger, WhatsApp, Telegram, etc.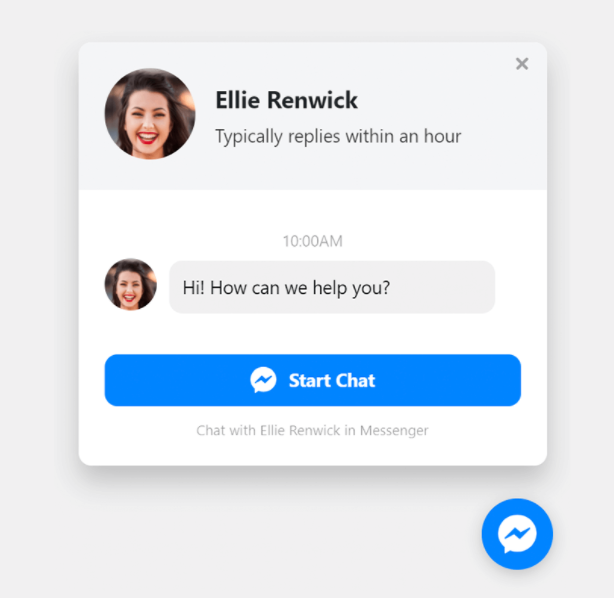 Easily connect your website to your favorite messaging apps using a social chat widget and communicate easily with your visitors. Provide one-to-one service to your users and win them over with the smartest and yet compact social media plugin, WP Social Ninja.
Frequently engage with your customers
Engagement is a two-way road, but it always starts with you. It is you who should plan your strategies in a way that will attract more people to your brand.
One of the easiest ways to make your followers engage with your brand is by asking questions. Ask them their preference, their experience, their feedback, and see for yourself how amazing this works out.
Big brands always tend to find new ways to interact with their customers. You should also try to follow them back, continue interacting, and solve any problem they may have. This will help you build a strong relationship with them. On top of that, if you are successful, they will be your "word-of-mouth" agent for your brand.
Make your conversations as humanly as possible
Your customer should never feel that they are not interacting with humans. Customers feel more tempted towards a brand when they know they are interacting with a person.
The content you are posting should be more accessible and, at the same time, easy to consume. Design it so that it should be an engaging one, where your customers feel welcomed to share their thoughts.
If you design your content with a customer-centric approach, then there are chances that you can easily attract your audience's attention. This will eventually help you with creating brand awareness and improve brand image.
Promote offers
Social media is one of the best places to advertise any promotional deal you are offering. You get easy access to thousands of people and have the chance to increase your sales.
But, it is very crucial that you do it in the right way. Companies like McDonald's, KFC, Coca-cola effectively use social media for promoting different deals time-to-time.
Your customers will always like to feel special. If you promote and offer discounts, gift cards, etc., to your audience, this will increase your sales and improve customer satisfaction.
Evaluate your customers' reactions
Markers do use social media for a lot of reasons. But only 15% of them evaluate the return from the campaign, which is not a good thing.
Measuring the return from social media is known as social media ROI. Calculating your social media ROI is not easy, but an important thing that every marketer needs to do.
It helps you to know the return of your campaign and helps you select a perfect strategy for the upcoming campaigns.
Sums up
Engaging your customer with your brand is a total game-changer. You will be amazed to see how your customers will start to promote your brand once they are satisfied with your service.
It is not always easy to connect with your audience. Sometimes you will fail; many times, you will be disappointed. But, once you have the perfect blend of effort, time, and money, you will be surprised with the result!
In the business world, grabbing your customer's curiosity is a long race. In fact, the race is never-ending. But social media can help you to level up your game. So, use social media for customer engagement and excel in the game like a boss.