5 Must-Read Social Media Success Stories in 2023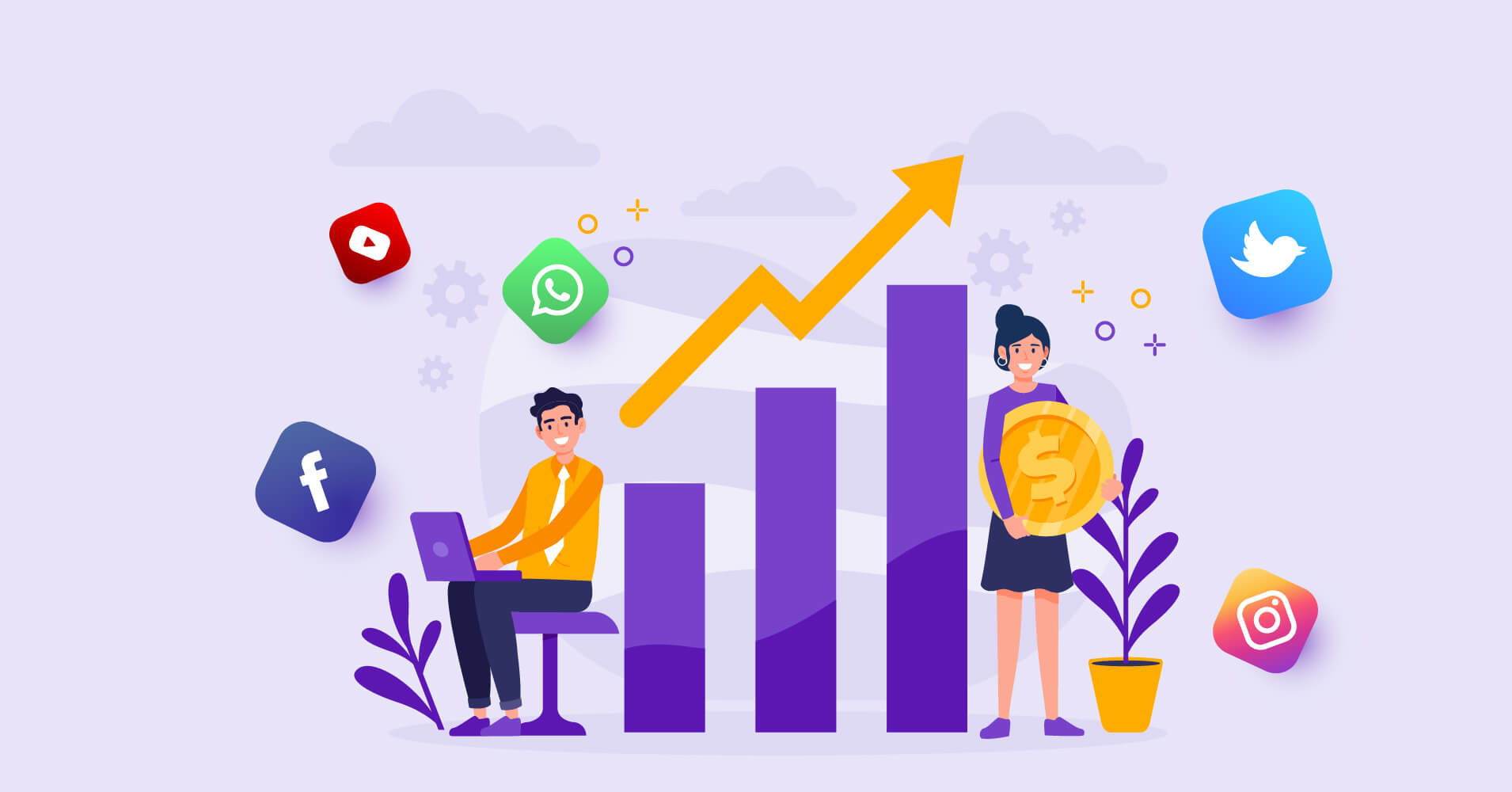 A good social media success story is something that everyone enjoys listening to. The skill of listening to stories has been implanted in us from childhood. Stories have a strong hold on the subconscious mind. We are drawn to good narratives, even as adults.
Brands, too, see traction in the digital realm when they convey a strong narrative. A brand's game can be changed instantly by a good story.
Furthermore, the social media success story via different social media campaigns is at the heart of the social media platform, and any excellent narrative has the potential to go viral. On social media, start-ups can use this age-old technique to catch the attention of their target audience.
Here are the five success stories from companies using social media to increase your motivation!
Top 5 social media success stories
The social media platform has quickly become famous as a significant part of online marketing strategy. This post presents the top five successful brands with full campaign strategies and their social media success stories.
GoPro- Promoting the tagline
Social media networks are part of GoPro's marketing strategy. To advertise its tagline, "The world's most versatile camera," they mainly use social media networks. They always want to stand out from the competition. Thus they employ this motto across all media. That's why their social media success story is a little different here.
GoPro used a variety of social media sites to reach a diverse customer base for their product, including Facebook, Twitter, Instagram, YouTube, Pinterest, and others. Their main goal is to assemble and develop a strong market from diverse people. They always share customer-generated material on their social media sites using various social media platforms. It assists them in demonstrating the worth and quality of their product.
GoPro's social media success story is a little different in terms of marketing. They use social media to advertise their business, provide value to their products, and communicate with loyal customers. They reach out to new customers by sharing GoPro product photographs and videos of the day and daily activity photos and videos to establish client trust.
On Twitter, GoPro developed a hashtag campaign called #GoProMillionDollarChallenge, including a photo and video format. As a result, they received a lot of customer engagement by using the hashtag, and they love generating a variety of videos and mentioning this hashtag when they post them.
Moreover, they hold GoPro awards every year as if users can submit their collected video and image footage to the many categories on their website. After the finalization, they choose the winners, give them awards, and sell the film through various social marketing channels. In terms of GoPro sales, this notion is highly profitable. This is the overall social media success story of GoPro.
Coca-Cola happiness through music
Coca-Cola has always revolved around the energy of youth, who are regularly entertained by music. And it was this passion for music that inspired the central campaign idea. They were able to target the right audience mix by working with MTV, a leading young network.
Coke Studio might have easily remained a one-way interaction by remaining on television. Instead, it improved interaction by providing the variety needed by the audience via Facebook and Youtube – such as backstories about singers, teases, previews of episodes, and the episodes themselves.
These days' kids are aspirational, daring, and unafraid to try new uncharted paths. CokeStudio took advantage of this by encouraging new bands to explore the area and display their talents. It's competitions at the institution level or nationwide talent searches.
Therefore, they encouraged their audiences to interact with and experiment with other bands, earning their reputation as a trigger and strengthening Coke's brand community. A growing music collection was organized on YouTube and disseminated across various social media platforms.
As a result, this show is currently popular with regular people and has a good hyped and brand image among the general public. Overall, we can conclude that they have succeeded in implanting the brand name in the audience's subconscious minds.
Coke Studio was a marketing effort where the firm combined its iconic image with its brand name. Consequently, this successful campaign really raised sales and had a significant influence on social media. Moreover, this process has made an impactful social media success story for others.
Starbucks- Attract customers with a great project
Social media involvement has become essential in fulfilling this aim; one of the Starbucks campaigns hooked together with Project Red to help encourage the fight against AIDS in the African continent.
This campaign was advertised using social media, Facebook, where Starbucks had more than 5.5 million "fans" at the end of 2009 and became the most prevalent brand, second to Coca-Cola; and it did not take long for Starbucks to achieve 10 million Facebook fans in July 2010.
This effort created the world's most extensive campaign on the Facebook social media platform, strengthening Starbucks' unique connection with its customers.
Alexandra Wheeler stated that the campaign has become the most viral event in the history of Facebook and meant that this not only triggered customers to be thrilled about Starbucks. At the same time, the customer also came together one day to achieve something remarkable.
Take it as a whole; she claimed that Facebook helps them get a pulse on the importance to their customers. The process can immediately communicate with their customers about the values and ideals that they gained and share the helpful experience with them.
Disney- Target audience with a multi-channel strategy
Disney keeps its fans interested by strategically developing material for different parts of the population. For example, Disney's Star Wars revival successfully rekindled interest in the original Star Wars among young and older generations.
With over 15 million followers, Disney's official Star Wars Instagram account keeps fans engaged with videos, recipes, fun facts, and other resources.
On the other hand, Frozen was aimed at a much younger demographic that was not particularly interested in Star Wars. Although many Frozen fans don't have an Instagram account, Disney reaches out to them through toys and consumer goods.
Frozen dolls alone have made $500 million, not to mention the millions of Frozen-themed novels, games, backpacks, food, and other officially licensed things that help Disney's bottom line. That's the power of social media.
Mercedes Benz- Successful social media marketing strategy
Mercedes Benz is a force to be reckoned with in terms of social media campaigns. The one that stood out to us was from 2013 and made a remarkable social media success story for others.
Mercedes wanted to appeal to a younger group, so they hired five top Instagram photographers to each drive a new Mercedes CLA. Whoever earned the most likes won the specific model, so they got to work on it right away!
But the interesting thing is when they ended their Instagram campaign, Mercedes got:
2,000,000 new Instagram likes
Acquired 150 amazing photos for marketing
87,000,000 organic Instagram impressions
What are the seven benefits of social media?
Social media has created a way to send brand messaging to the right people at the right time. If your content stands enough to make the user interested, it can drive traffic, sales, and long-term loyalty. Overall, using social media is no more optional.
This section will discuss social media's seven most important benefits and how they can help your business.
Improve brand awareness
If you want to increase your brand awareness, the most cost-effective option is to leverage social media. Particularly, each post or piece of material you share will help introduce you to new people and networks.
You'll be able to reach out to many people, offer your product or service to them, answer their questions, and keep them engaged until they convert.
Increase visibility
Increasing visibility is not only about distributing content. You should also interact with other people's stuff. Following brands on social media and talking with them will help you create relationships and get your name out there for people to find.
The most cost-effective option is to use social media to increase your brand's visibility. Each post or piece of material you share will help introduce you to new people and networks. You'll be able to reach out to many people, offer your product or service to them, answer their questions, and keep them engaged until they convert.
Drive organic traffic
By all means, social networking is an excellent way to drive organic traffic to your company's website. You can upload content linked to your website on most social networking platforms. In fact, you can even convince your readers to click on the link if you provide user-friendly content.
This links to your website, where they can discover more about your company and drive organic traffic. To clarify, it's an incredible opportunity for you to introduce your company to a broader audience.
Link building
In general, link building is as important as ever for improving SEO performance, driving organic traffic, increasing brand awareness, and obtaining them is a multifaceted, never-ending process.
Although using social media for link building isn't a new concept, it is frequently underutilized. It makes sense to know how social media can improve your SEO process, mainly because it is cheaper than many other methods.
Most cost-effective
The most cost-effective component of an advertising strategy may be social media marketing. Almost all social networking platforms allow you to sign up and create a profile for free. Any paid promotions you want to invest in are pretty inexpensive compared to other marketing methods.
Being most cost-effective is beneficial since it helps you to have a higher return on investment while still having money left over for other marketing and business needs. Start modestly if you decide to employ paid social media advertising to see what to expect. Fine-tune your strategy as your confidence grows, and experiment with raising your budget.
You may drastically improve your conversion rates and finally earn a return on your initial investment by simply investing a tiny amount of time and money on social media.
Boost brand communication
It's not just about improving brand communication with their customers on social media. Indeed, social media is all about bringing people together at its core.
Engaging with colleagues, mentors, role models, and other professionals can help you greatly expand your professional network. You'll have a whole new network to tap into whether you're seeking possibilities or professional advice if you nurture the brand communication.
Competition analysis
We may also utilize social media channels to keep an eye on other marketing methods and practices through competition analysis. We may also learn a lot from our rivals.
No one is perfect, and we all have something to learn. The final goal is for the customer to understand us and trust us over our competitors because of our traditional approach inside our specialization.
Our competitors want to achieve the same goals as us. As a result, competition analysis is essential to keep track of how our company can improve its ability to educate and entertain users, the things our brand does well, and how we can improve overall.
15 simple steps to social media marketing success
Are you already started working with social media marketing success and strategy? If not, this is high time to take the appropriate steps or strategy to make your business successful. Because this will help every small business to make the right decision.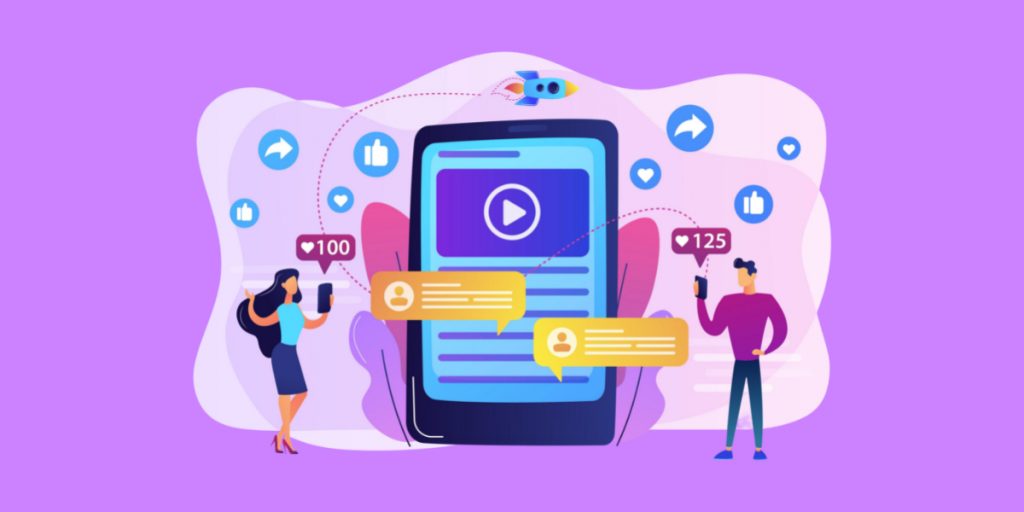 Overall, social media marketing success steps are well-planned and consistent. Here are 15 steps to consider to create vital steps for social media marketing success. Here is a quick summary of the steps:
Research and know your customer base
Find the best social media platforms for your business
Post relevant content
Differently, make a plan for all social media platforms
Pick your KPIs
Write a social media playbook
Attach your company to your plan
Create a content bank
Assign someone for social media channels and customer support
Use attractive content focus on video content
Arrange and use different campaigns and hashtag
Be intentional and add value
Delight, entertain, and educate
Reporting
Reanalyze your overall marketing goal and content plan
So follow those simple steps and make your business more visible and profitable in terms of success.
Final thoughts
Most companies don't want to take the time to reach out and develop a genuine online image. Instead, they'd rather send out stuff to their customers, which is pointless and receives little to no response.
Companies should examine how GoPro and other well-known companies, such as Coke and Disney, develop and engage with their online communities.
These brands have delivered value to their customers rather than throwing advertisements on Facebook and hoping for the best.
If you don't make an effort to deliver genuine value, your social media marketing will fail. Building a following and success on social media attracts people who want to interact with you. At this point, WP Social Ninja can make a huge difference in making your brand more successful.
If your social media efforts aren't yielding results, look to these huge brands for inspiration and incorporate their strategies into your campaigns.