10+ Must-Read Social Media Branding Tips for Beginners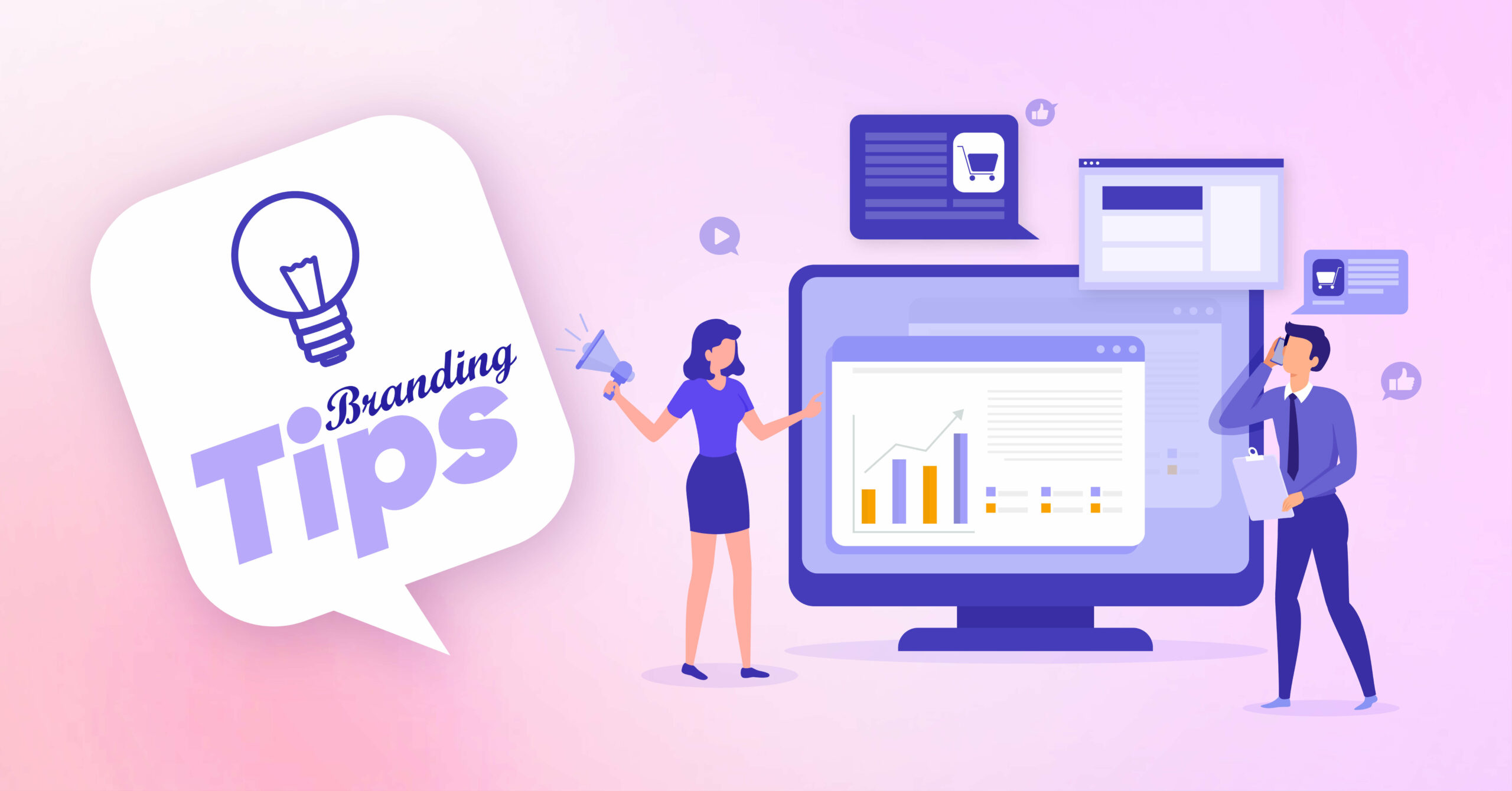 Social media is the most powerful tool used by millions of businesses in the recent world. It can make and break a brand, and it happens almost daily. Hence it is important to have a clear and precise marketing strategy that addresses social media branding. Some social media branding tips might help in this case.
In this article, you will learn about some social media branding tips that will help you build your brand in the best way possible. So without any further ado, let's get started.
About branding
Branding is one of the most used terms by marketers in recent times. And yet, you might not be sure of the actual meaning of the term "branding". So, let's see the proper definition of the vividly used marketing term.
The dictionary meaning of branding is giving an organization, company, or brand a design or symbol to help them promote their products or services to their customers. However, branding is much more than just a symbol.
Branding is just a perception and perception will match reality over time.

Elon Musk
Branding is a set of actions taken to give companies, organizations, brands, products, or services meaning by creating and shaping its brand image in customers' minds. In simple words, the strategy used to help people recognize your brand and give them a reason to choose your products over the competitors is known as branding.
Branding is the art of becoming knowable, likable, and trustable.

John Jantsch
Branding is something that lets your customers remember their experience and interaction with your brand. So, it is crucial to design your branding strategy accordingly. But first, let's see why branding is important.
Importance of branding
Creating a brand image that suits, defines, and helps brands in different ways is very crucial. You need to make sure that the strategies you are designing are long-term, as it takes a lot of time to establish a brand.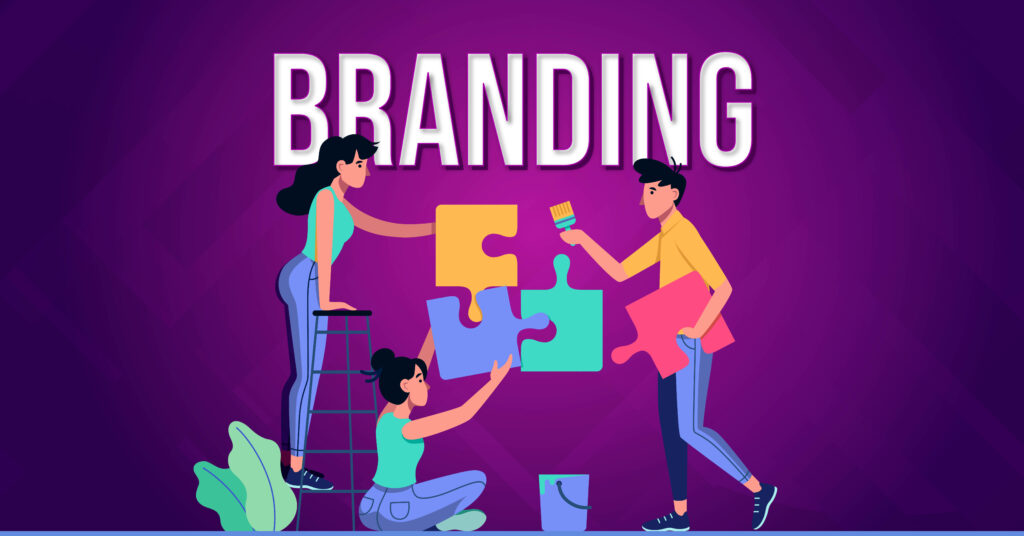 But, the question is, why spend so much time on branding? Let us find out the answers.
Boost business values: A strong business value will give companies leverage in the industry.
Generates brand recognition: If you can create a distinct brand image, your customers can easily recognize you by looking at the brand elements.
Broaden customer base: New customers are generated if a brand has a good impression and brand image.
Builds customer trust: A brand's reputation totally depends on how much your customers believe you. And strong branding boosts customers' trust and increases loyal customers.
Stand out from competitors: Your brand image will help you differentiate yourself from your competitor. Establish your unique selling proposition and stay ahead of your competitors.
Now, if you think branding is expensive, good news! You are wrong. In fact, reputation is built over time whether you spend money, effort, and time on it or not. But, that reputation might not always be beneficial for you. That is why you must be careful while selecting the perfect branding strategy for your brand.
Let us look at how social media can help companies establish a brand image.
Role of social media in branding
Did you know, more than 40% of digital customers research new brands on different social networking sites first before going for any purchase? And it doesn't stop there. There are lots of reasons why brands are using social media.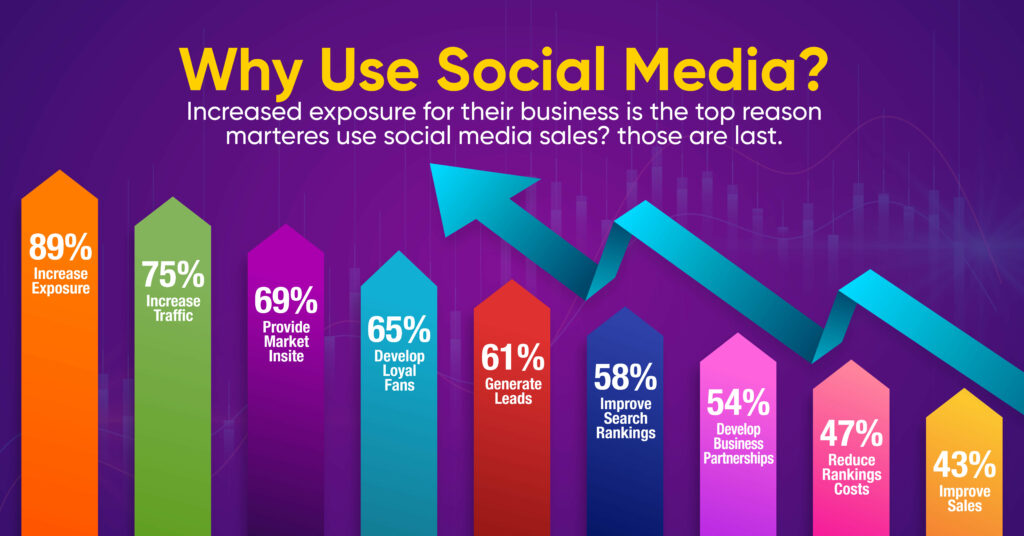 An effective social media branding strategy will not only help you build a brand image but will also-
Increase brand exposure
Boost traffic
Generate leads
Reduce marketing cost
Improve sales
Develop a strong customer base
Provide market insights
Get customer feedback
So, it is just a matter of time before you realize how important branding is. At the same time, how your social media efforts can help you shape your brand image.
Now, let's have a look at some of the techniques that will help you while planning your strategy.
Tips for branding your business:
Branding, for some marketers, is still just the visuals. But, it is so much more than just a logo or any other visuals. Here are some branding tips for social media that will help you design your strategy.
Set specific goals and objectives
Creating social media branding strategies isn't easy. You need to have a clear idea of what you want to achieve through your social media efforts. Decide your objectives and set your specific goals to have a foolproof plan.
Work to make your goals SMART, and by that, we mean they should be specific, measurable, attainable, realistic, and timely. Once you have them, note them down. In research, it is found that only 3% of people have 'written goals', and in most cases, they are 30 times more successful than those who don't.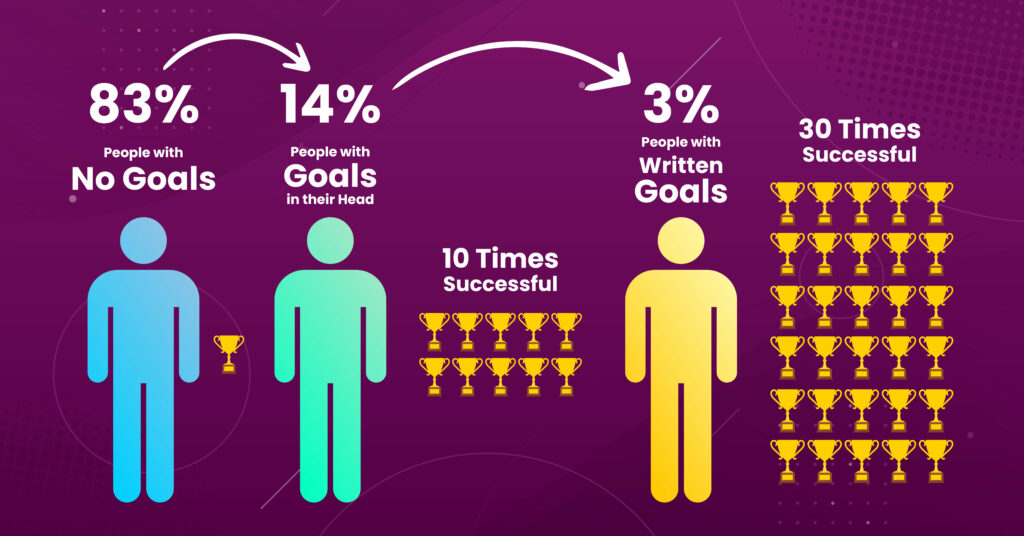 That's why you need to set clear goals and write them down. To set your goals and make improvements, you can take ideas from different social media branding examples. Which will help you to set up the proper marketing approach.
Connect with your target audience
While designing your social media marketing strategy, always remember what your customer wants, understand what they need, and know what they desire. You can easily connect with your target segment if you have a clear idea.
A lot of popular businesses use social media to solve their problems even. For example, Netflix has a separate Twitter account to communicate and solve customers' problems.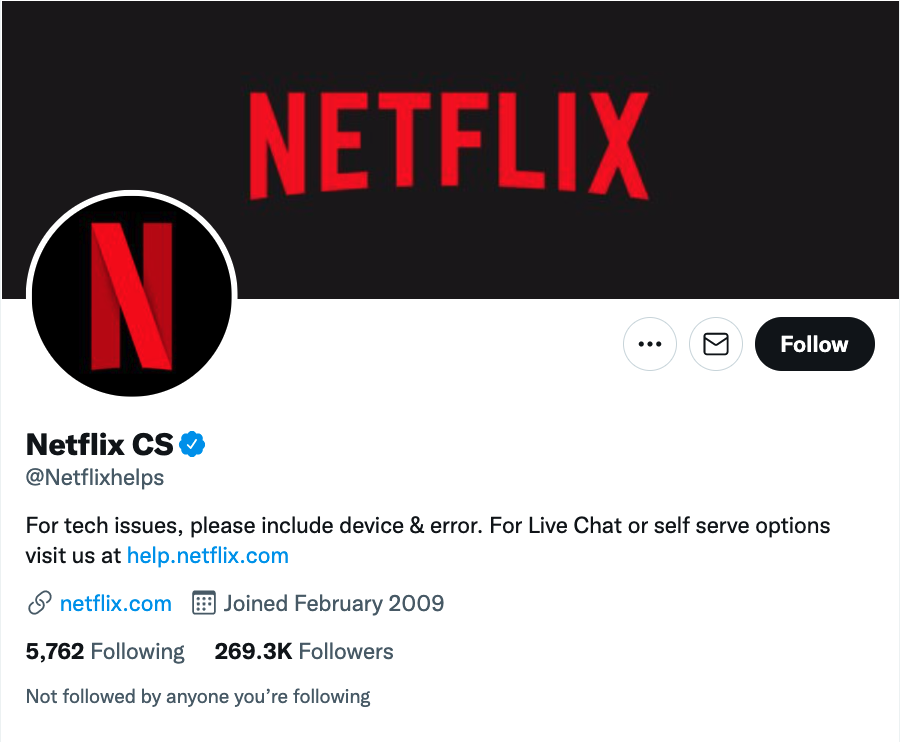 People want to associate themselves with brands that care for them. And for that, you need to know who you are dealing with.
Choose the perfect social media platform
If you are wondering why you would need to choose the perfect social media platform, here is the fact for you. There are about 200 social media platforms in this world, each targeting different types of customers. On top of that, each one has different demographics and purposes.
So, you need to choose a social networking site that helps you reach your objectives and fulfill your goals. Get to know which social media platform is best for you and plan your strategy accordingly.
Maintain a content calendar for social media
Every day billions of posts, photos, or videos are posted on social platforms. It is impossible to reach your target audience if you don't stand out from the crowd. For that, you need to brainstorm and plan what you want your visitors to see on your accounts beforehand.
This gives your audience a clear idea of how much you think about them. And, it is always best if you plan and organize the contents you are thinking of posting on social media. This helps you keep everything in order, and you can spend more time interacting. Eventually, you will improve your customer retention rate through social media.
Design your social media content carefully
There is a saying in the business world, that is, it's the stories that sell, not the product. People connect to stories, and these stories only help businesses sell their products.
The popular brand in the tourism industry, Airbnb designs its social media content to attract customers' attention. All their posts on social media promote different lounges and beautiful places that will lure customers into planning and booking their next vacation right away.
Analyze your social media engagement
Engagement is the key factor. When you are posting interactive content on your social media accounts, your customers will engage with it.
If your customers are not interacting with your content, you need to change your strategy. But don't worry. We have a full article on social media customer engagement that will guide and help you design more interactive content.
Use video contents
In today's world, the use of video content is increasing day by day. People find videos to be more engaging and worthy than any other type of content. The research found that tweets with videos get 9 times more retweets than the ones without.
It is always good to use video content that ensures more engagement. According to research, 73% of the users tend to make a purchase after watching a How-to video. Making a How-to video lets you showcase your products and services precisely and help you hook your customers instantly.
You can even share the videos on Facebook, Twitter, or any other channel if you want. Learn more about video marketing strategies from this article and use them to improve your sales.
Optimize your business accounts
There are almost 4.62 billion social media users in the world. And for that particular reason, you need to make sure your social media accounts are optimized. It is your duty to make your profile as visible as possible.
Here are a few tips that will help you to have more visibility.
Choose the perfect handle name for your brand
Set a distinct profile picture
Optimize your bio with the necessary information
Know the perfect use of Hashtags
If you have a website, link the website
You can read the article on effective Twitter marketing tips to know more about increasing customer engagement.
Calculate your ROI time-to-time
Once you have set your goals, know your customers, and plan your content, it's time to evaluate how your strategies perform. To do that, you need to calculate your social media ROI and see how it's performing.
Let's check out the video to learn more about social media ROI.
If your return from your social networking platforms is good, you are on the right track. However, if it's not upto the mark, you might need to change your strategy a bit.
Collect feedback from your audience
It is important to know your customer. But, it's even more necessary to know their feedback. So, ask your audience about their feedback and try to improve it accordingly.
Polls and surveys can be a very good idea for collecting customer feedback. Many companies are using them to reach their customers more effectively.
There are other ways you can easily know what your customers think about your brand. For example, tracking the mention your brand is getting, focused group discussion, and many more.
Evaluate your competitors' social media profile
Competitors give you an idea of the market. If the market is competitive, you need to do something that will always keep you ahead of your opponent. Evaluate them to know what they are doing, and how they are doing, and plan your strategy to stay one step ahead of them.
In the business world, you should keep your friends close, but your enemies closer. So keep track of your competitors and constantly analyze your competitors' social media branding examples.
Summing it up
Branding is one of the most crucial parts of marketing. By chance, if anything goes wrong, it will directly hamper the brand's reputation resulting in a decrease in sales. You don't want that to happen to your brand, right?
Then take branding seriously. And the best way to do branding is through social media. Reaching customers through social platforms and getting to know them is a lot easier. So, get to know all the social media branding strategies and tricks and build a strong brand image for your product or services.