10 Disadvantages of No Social Media Presence in Small Business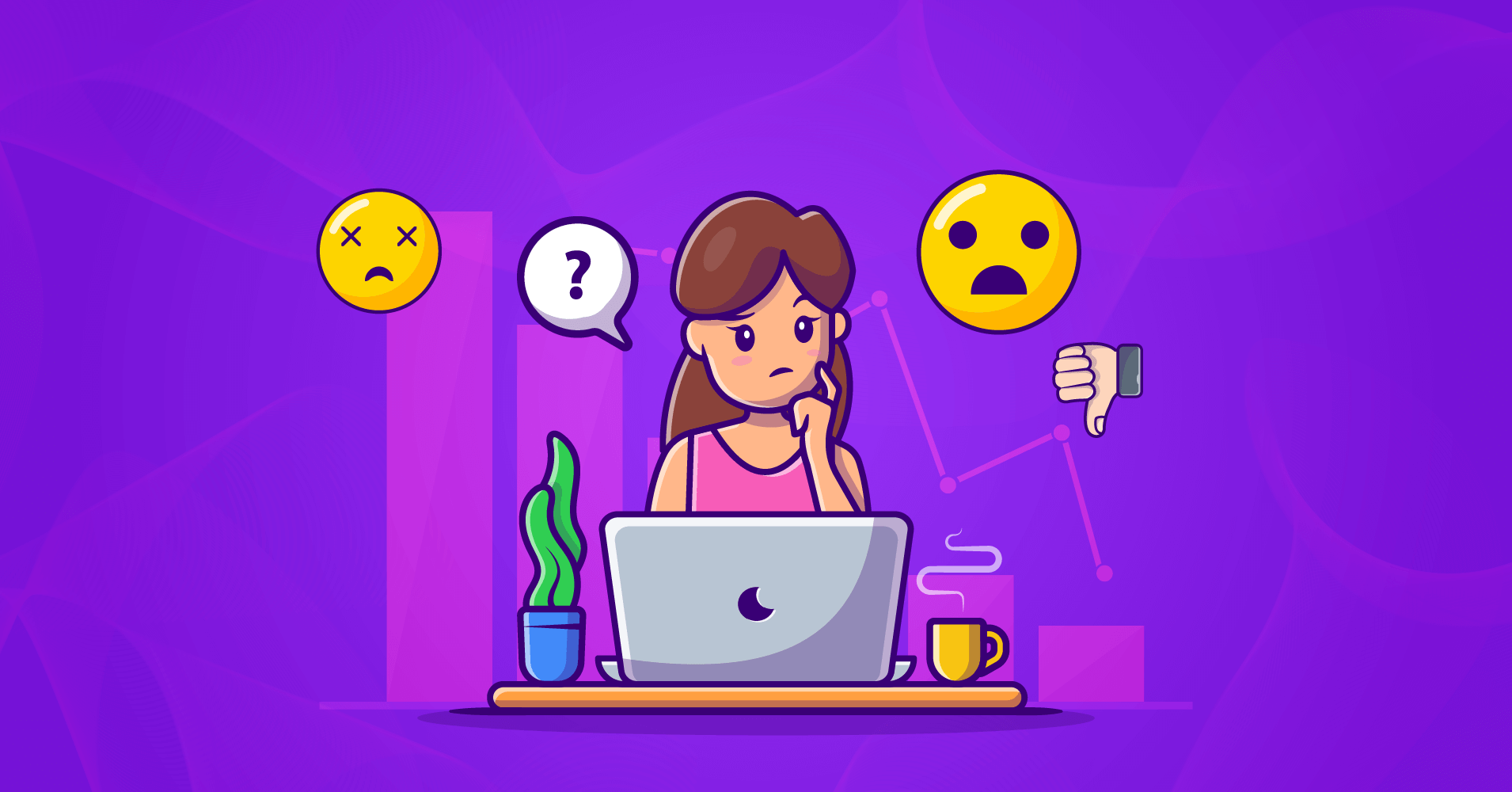 One of the most important aspects of an online marketing strategy is having a social media presence. In today's world, businesses find success on social media. In fact, it's the most effective way to build your brand, interact with your audience, and seize new chances.
Over 4.62 billion people use social media worldwide, most of them checking their accounts daily. Your company will have a major opportunity to engage with individuals worldwide by becoming active on social media.
Social media presence vs. no social media presence
Being present on social media platforms is what a social media presence is all about. This can be accomplished by helping create profiles on one or more social networking platforms. You can also join various groups based on your interests or industry.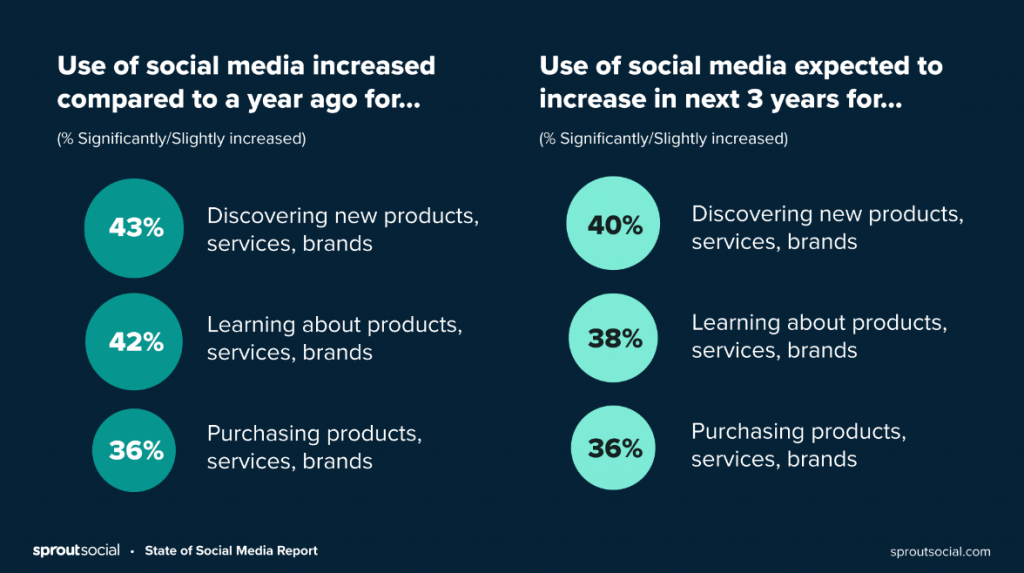 If you're a business owner, having a presence can be incredibly beneficial. It might be useful to you because:
Increase the visibility of your company
Make a profit by selling your goods and services
Make a list of possible clients
Enhance the image of your company
On the contrary, no social media presence indicates you don't use it for any business or social issues; therefore, you lose big opportunities to thrive.
Should you quit social media for a specific time frame? Saying "No Online Presence" is challenging for business or personal purposes. If you have any specific intention, you can try it.
Using this strategy, you may be affected highly or lightly by the end of user interaction. Try going for no social media activities for a week or two and justify the actual result. Don't worry; you can get back anytime when you want.
Cost of no social media:
Avoid business trends
Miss major information
Limitation on networking
Less connection with brands and the business community
What is social media presence for the business?
Because customers utilize social media regularly and are exposed to businesses, it has enormous potential. However, it is an ever-changing place that is extremely noisy and congested and poses significant business issues.
Your company can benefit from social media in the following ways:
Consumer attraction
Customer feedback and customer loyalty
Expand your market to include international markets
Minimize marketing expenditures by conducting market research
Establish consumer networks and advertise to gain revenue
Increase traffic to your website and improve its search engine ranking
Disadvantages of no online presence
There are many disadvantages of quitting social media. To get the clear idea about no social media presence here we form a list of ten disadvantages to consider before advertising your brand across several non-social media platforms.
Reduce the web traffic
Social media presence can increase any business's exposure, and most marketers say it may increase web traffic. So if you're trying to spread the word and get more eyes on your website, it's a great place to start your business's strong social media presence. This can be as easy as posting regularly and ensuring you respond quickly to your online engagement.
We don't just want any traffic; we want qualified traffic. These are people that actually want to work with you or buy your product or service. So if you are inactive and have no online presence, you may lose the quality of web traffic for your business.
Low return on investment (ROI)
A downside of a digital presence is the low return on investment. One of the most efficient online sales tactics is social media marketing. You'll need to invest time, effort, and money into the overall marketing process to make things work.
You should know this will not work well if you are not a social media geek. If you do not post or engage with your fans or follower regularly, what you notice is you will not get to reach a new customer base.
Trust me; you can't generate a good ROI in your marketing process if your brand or business isn't well-known among a particular group of people or areas. So say goodbye to having no social media presence and welcome to have a powerful social media presence.
Difficult to grab attention
72% of Americans use social media. Social media has the power to grab the attention of your brand.
You may easily grab the attention if you can set a tremendous presence on social media and regularly show your product and service activity from different angles. But it's pretty difficult if you have no presence on social media, and hard to grab attention.
High advertising cost
Print and electronic media advertising costs are comparatively higher than social media marketing. If you don't understand your goals or budget deeply, you may face difficulties with no social media presence.
On the other hand, the average cost per click on Facebook is $5, while a YouTube ad can cost as much as $12 per day merely to run. This percentage is relatively low compared to running an ad on print and electronic media. If you have a small firm or a minimal marketing budget, this may not be the best option.
Get negative feedback
Negative feedback is one of the most well-known aspects of the business. Your company will suffer bad comments and criticism even if you have the best goals. Negative feedback will be discussed publicly through word-of-mouth when you have no social media. This one is more harmful to the business image.
So, when you receive negative reviews, having a well-thought-out plan can help you respond rapidly and effectively.
Time-consuming
One common misconception about electronic and print media is that it does not take up much time.
However, this is inaccurate. There are a variety of high and low-cost advertising channels available, but you'll need to devote a significant amount of time to learning and comprehending the process. Even the procedure is complex.
Companies that properly integrate social media activities into their marketing plans can save time and execute all beneficial methods.
Difficult to measure
Measuring your marketing effort on general media is more complicated than it sounds. Many business owners will have to face this particular hustle of general marketing.
At one point, you've got appreciation, feedback, and followers all over the place. At another point, you can't pinpoint precisely whether these aspects matter for your effort. Because for the further marketing decision, they don't get any user and market statistics. Even it's difficult for the users or the general public to get information about companies without social media.
The engagement and interactions are all over the place; with this, you can't be sure about your brand awareness strategies.
Security and privacy policy issues
One of the significant disadvantages of no social media presence is the security and privacy policy-related issues.
When using non-social media platforms for advertising, you must compromise your public and personal information to get the most out of your marketing activities.
As a result, you'll have to share huge numbers of credentials and business data with a third party, putting your company in danger by relying on untrustworthy platforms.
Effect customer relationship
You have direct interaction with customers relationship on social media. This is extremely difficult to achieve through any other means. Consider this: in a motor parts store, you can only interact with a few people face-to-face.
You have limited control over how they interact and where the conversation continues. You'll miss out on these advantages if you don't have a social media presence.
This kind of accessibility has become the norm for many clients. Before choosing a company or product, more than one-third of users would seek a social media profile.
How to grow social media presence
Many companies don't use social media for marketing and branding. But building a robust social presence is challenging for the users. Sometimes businesses invest thousand o dollars in establishing a good social presence. Don't worry; WP Social Ninja offers a diversified feature to boost and build a solid social presence.
You can set this milestone differently and build a strong social presence using social feeds, reviews, and chat features. Moreover, you can also display the market leader or experience customers' feedback using testimonial features.
Final words: No social media presence
That concludes the disadvantages of a company's no of social media presence. The prior principles do not discourage you from investing in general marketing.
There are benefits to both print and digital marketing. However, the purpose of this post is to assist you in understanding why you should focus more on your social media marketing presence.
Subscribe to our weekly newsletter if you want to get more useful blogs like this.
You can learn more about the social media tools in the following: