Social Media Marketing for Restaurants (Effective Tips & Examples)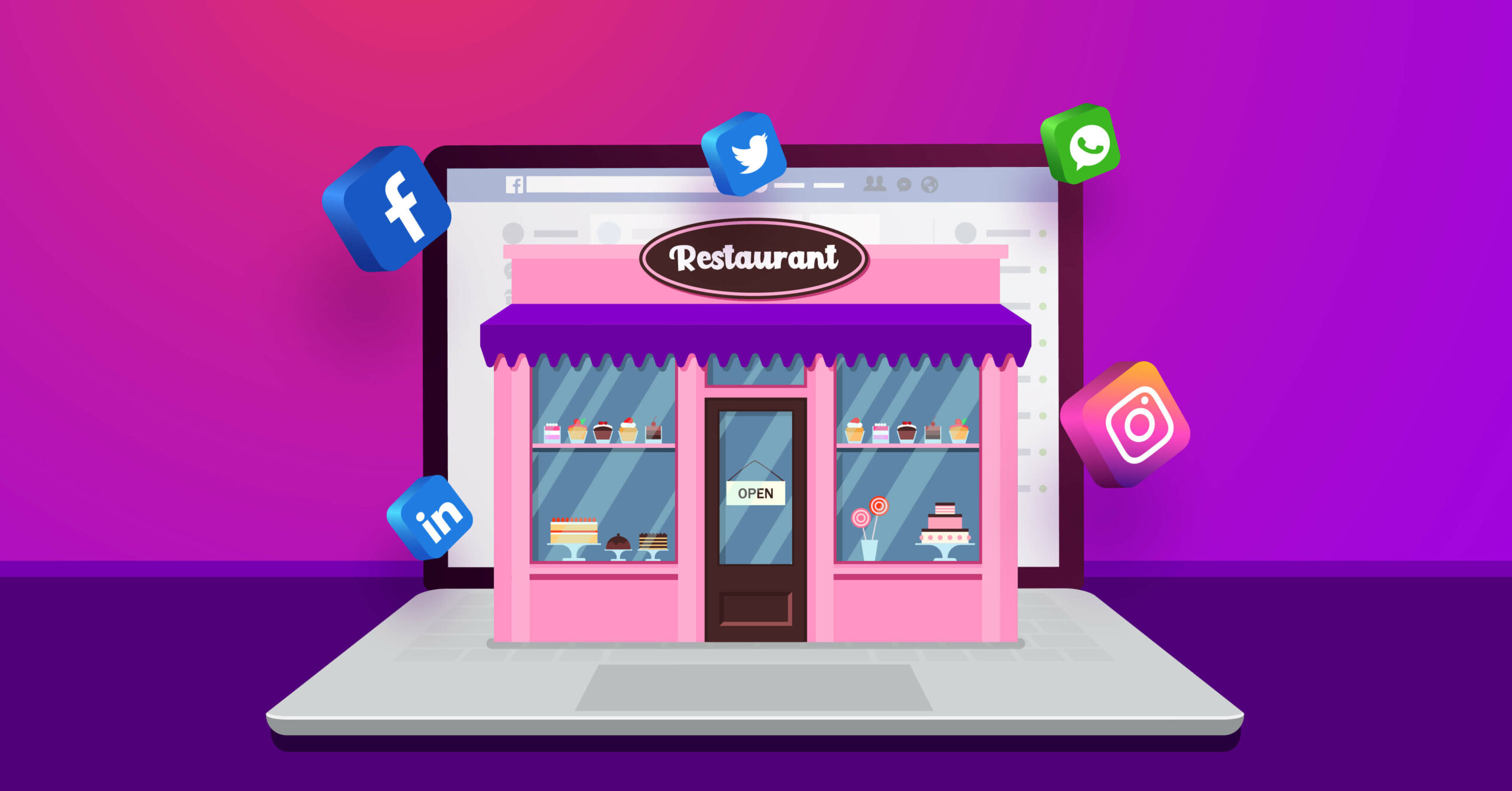 While running a restaurant business, you obviously keep in mind your customer's demands and how they find you, right? Because it's a crucial thing for your business on how you build a larger community through marketing.
Well then, you must know that 3 out of 4 people prefer Facebook reviews before choosing a restaurant. This is just about Facebook; You have other social media platforms too that can help you make your social media marketing strategy for restaurants more powerful!
So, it would be best if you made your profile stand out. But, to do that, where will you start from? And how will you perfectly use social media to get the best out of it?
To know that, here we have covered everything about social media marketing for restaurants, the importance of social media in restaurant business, with effective tips and examples. Keep reading!
Why is social media important for restaurants?
Almost we all know the potentiality of social media, how it connects us virtually, and its impact on our real life. So when it's about interacting with customers, why not think about this?
Social media has become the new norm of word-of-mouth marketing. If you want to grow your network and develop a customer-based marketplace, then there is no better way than social media marketing for restaurants.
A study by Sprout Social found that the number of people who get influenced by online reviews is 88 percent, and there is another party that makes a purchase just because they somehow saw the product on social media.
That too, the social media survey was conducted five years ago in 2016. And today, in 2022, the number of restaurants that utilize social media for promotions their number has reached to 63 percent! And among them, they got 49% of customers with whom they had already met through the social media!
Okay, at a glance the reasons why is social media marketing important for restaurants:
Updates your customers with information
Gives more professionalism to the business
Helps to build a larger community
Improves the customer experience
Customer's feedback gives a chance to improvement
Allows being visible online
The best way to stay up-to-date
Builds a consistent communication with customers
How to promote restaurants using social media?
If you utilize social media platforms to promote your restaurant, then undoubtedly, you're on the trend to reach people using the best strategy.
But do you know the facts about how people typically find their demanding products online? For both marketers who use social media for their restaurant promotion and who don't:
So, for your online restaurant marketing, how do you start the process? These are the very first steps when you decide to begin with social media marketing for restaurants:
Create profile on relevant platforms
To begin with, your online presence, start with creating your social media profile first; You have multiple platforms to start with, Facebook, Instagram, Twitter, or Pinterest.
Different social media platforms have different values to offer. So decide first which one would be relevant to your product, and then make sure to create your restaurant profile on all of them, which is an important part of your restaurant business (which we'll discuss later here).
Moreover, fill out all the required sections for creating profiles on social media platforms. Set your profiles with all authentic information and valuable data so that customers can easily find your restaurant online.
Create a brand voice
Brand voice, in short, the personality of your brand and the way it sends messages to your customers. Clearly, how you create your brand voice will expose how your brand communicates with your customers.
So, creating a brand voice is vital to think about after setting up your business profile.
And to do that, analyze your business identity first, how you want to set it up, who your target audience is, and with which tone you can share your message to them; It could be very straightforward, funny, or serious. Choose that according to the type of your restaurant and the kind of customer you want to reach.
Explore paid social media advertising
If you're worried about this headline, you can take a breath and relax. Hopefully, you have already invested a good amount in your restaurant business, so the good news is that it won't take a huge from you.
The best part is social media costs only a little to help marketers like you to reach their audience according to the location and demographics with the ads for your restaurant. Also, it ensures that it gets seen by the right audience within the given time you choose.
Remember, when you come to this point, you will go with the paid social media advertisement for the social media marketing for the restaurant, know that you have a maximum chance of getting visible. But whatever you spend, do it wisely and effectively!
Be consistent
And this is the last step! To keep your customers stick to your profile, just keep posting and let them stay updated.
For promoting your restaurant, a regular activity would be the best practice. Also, check how many interactions you get and the downfalls where it needs improvement.
Moreover, keeping consistency in your restaurant business means you're not letting your customer forget you. And that's how you can continue iterating your restaurant's social media marketing strategy to gain more engagement.
Best social media platform for restaurant
In the world of 3.8 billion active social media users, don't you think the utilization of social media strategy for your restaurant works? Yes, undoubtedly it does.
The popularity of social media platforms is broadly dependent on photos and videos for their effectiveness in how they impact people's minds and business owners. This is mainly influenced by how you do your social media marketing.
You might have the question, what social media should a restaurant have? As different social media have different users and different values.
Check out the 5 best social media platforms for restaurants and the restaurant social media marketing examples:
Facebook
Facebook has the most significant social media potential. And the massive ratio of utilizing Facebook for their restaurant is 91%.
Clearly, the number is a proof of why you should use social media for your restaurant and keep Facebook on the list. Again, it's almost everyone's most visited social site.
So, having accurate business information and regular engagement on Facebook and using Facebook ads can be one of the most effective strategies of social media marketing for restaurants to reach the widest possible audience.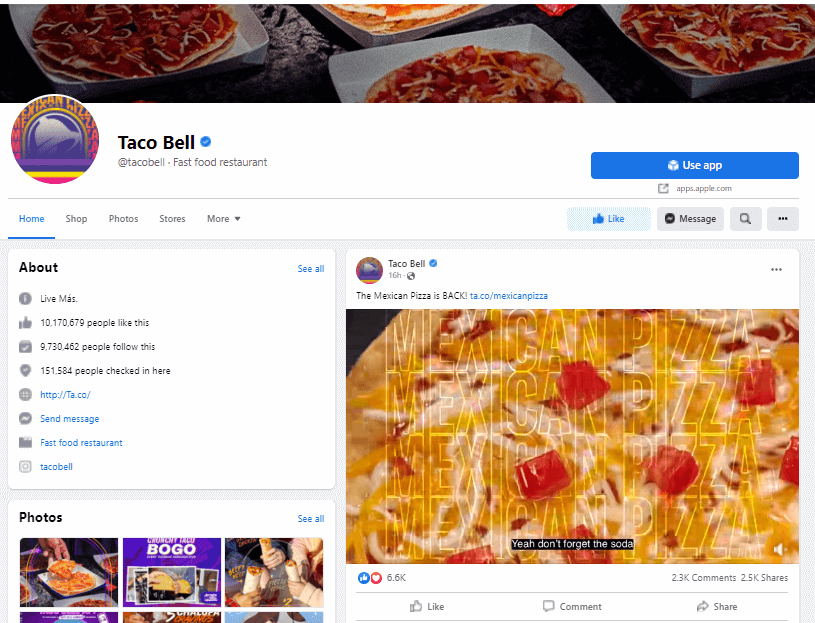 YouTube
YouTube, in short, we can say video guide. But, how can this help in the online restaurant business?
Building your brand includes using YouTube. Keep a YouTube channel, create short videos of your other social media accounts, show off your company's story, and promote food ideas via videos.
Share short to medium videos about fun facts about your kitchen, cooking hacks and advice, quick recipes, and anything related to your company. Also, this will help you to be found more online.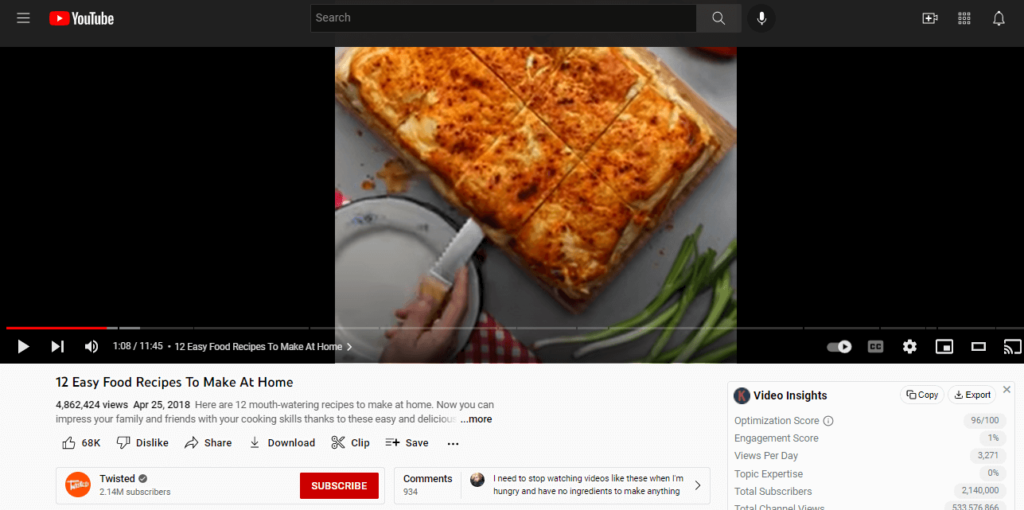 Twitter
Another popular platform is Twitter, which is quite similar to Facebook. But, it's different on sharing the story limits, which are more focused on information. It will allow you to post only 280 characters.
Anyway, share short and informative posts. Add photos, interesting graphics, promotions, and food menus to your tweets.
And most importantly, use hashtags. You can say hashtags are the most potent weapon for your online marketing and social media marketing for your business. And Twitter hashtags are a popular way for others to find you based on the hashtags you use in your tweets.
Instagram
This social media platform is widely used for food photo promotion. A larger portion of younger people use Instagram, so this is another medium of reaching out to a significant number of people.
Unlike Facebook and Twitter, Instagram is to share photos and videos. It has filter options, which makes the images and videos more attractive.
You can also use paid ads promotion to reach a selected group of your recipients. As it's one of the best social media for online marketing, you should use it for your restaurant business.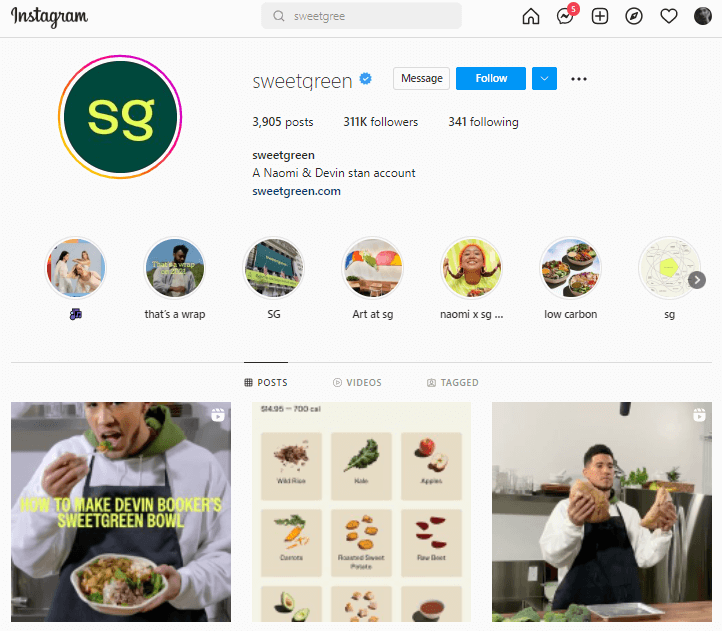 Pinterest
Pinterest is another social media network for sharing images and graphics. This one has a widespread audience preference for its visual communication.
As the restaurant business is based on the visual message, Pinterest is the best use for it. Add photos and graphics of your restaurant foods, best dishes, and recipes.
Additionally, Pinterest allows users to pin their favorite goods to Pinterest boards and share them with others, which helps to boost your online marketing.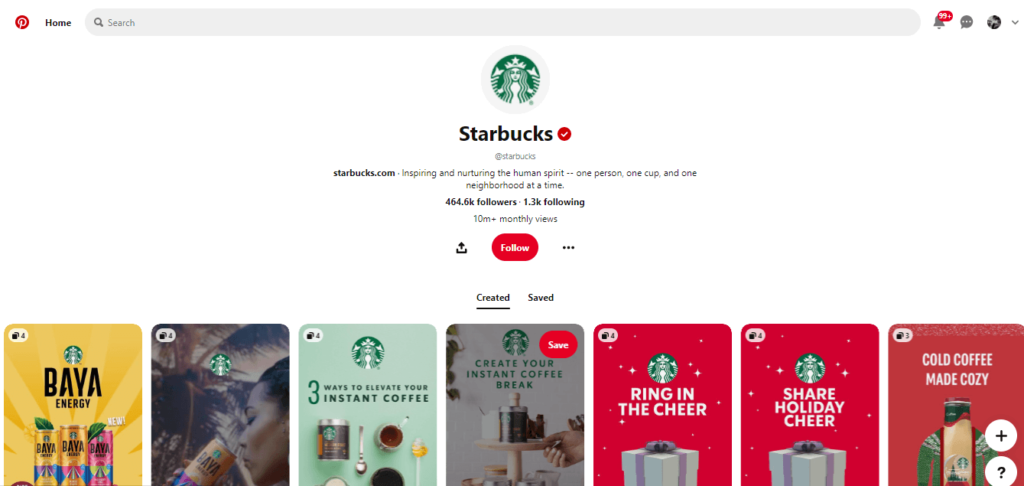 5 Social media marketing tips for restaurants
Now that you know about social media, its importance of it in your restaurant marketing, and the best platforms you can choose.
Now let's make a note of these 5 social media marketing tips for restaurants:
Generate traffic and try to rank on the search engine page
Try to get organic followers, which will make them a regular follower
Focus on the advertisement; Grab customer's attention by posting offers and use of good captions and hashtag
Respond to your customer complaints and queries
Utilize the social media and improve the engagement
Best social media plugin for restaurant business
After setting up your restaurant's profile, you'll need a social media tool to make your website more appealing and customize it with more features. Then, out of the hundreds of tools available on the internet, which one will you choose?
Try WP Social Ninja, an all-in-one social media plugin for wordpress websites that would be best for your restaurant business and improve your social media marketing for restaurant.
From fetching up social reviews and social feeds from your restaurant's social media profiles and then adding them to your website, also in providing service (social chat widget) to your customers, WP Social Ninja will be your all-in-one package for your social media marketing!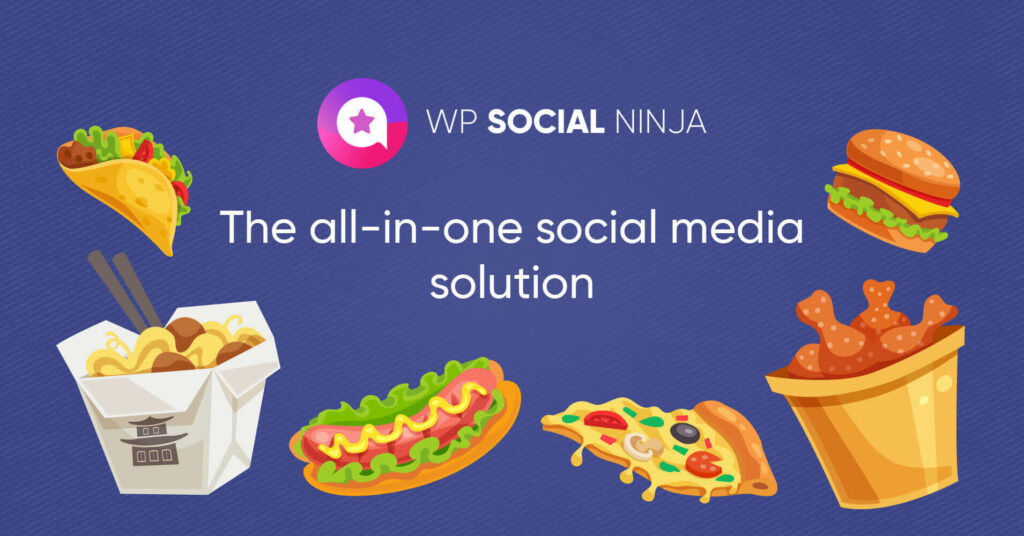 And there's no other way to get this lightweight plugin for your website at such an affordable price, which will improve your social media activities more than before and beautify your online restaurant presence.
Wrapping up
You might get a bit worried about how to start with, or how to build an online profile for your restaurant. But you know the restaurant business is all about how you interact with your customer. So why not spend a bit more?
Last but not least, remember to continue practicing to maintain social media engagement and the simple tricks we revealed to you. You also have WP Social Ninja, your website buddy!
If you find this article useful, keep in touch with us with Facebook community, and follow us on Facebook, Twitter, and YouTube to get more amazing tips and social media help for your business.
Also, you can check our other blogs –