Embed Instagram Post on WordPress (Fast & Effortless Method)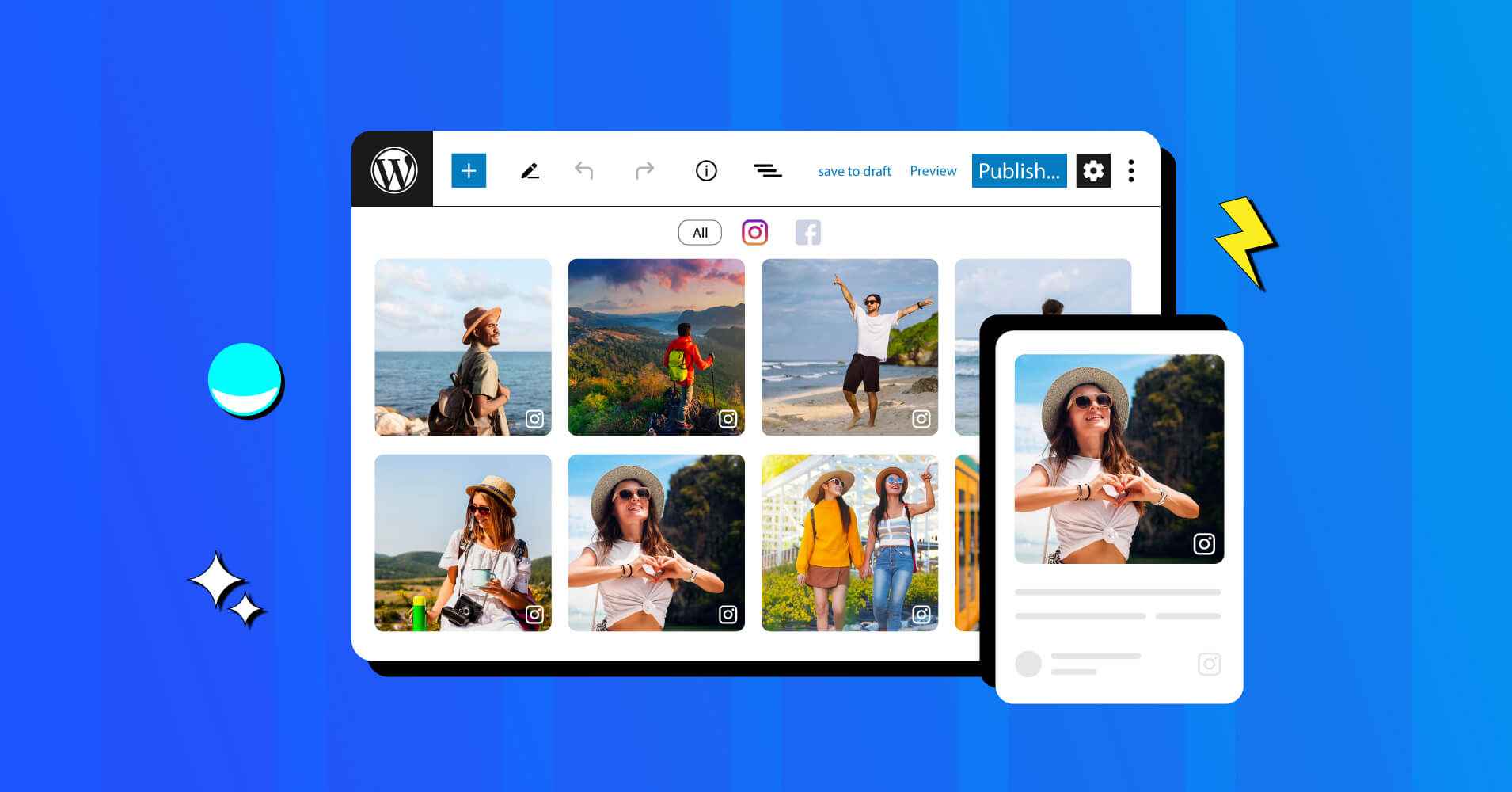 Are you a blogger or website owner looking for an easy way to spice up your content with some visually stunning Instagram posts? Well, here you got the best way to embed Instagram posts on WordPress website you have for your business.
We all know how crucial nowadays to have social media handles for any business. And having a popular social media profile like Instagram is never underrated.
If you talk about advertisement in 2023, it's 1.318 billions in numbers of users on Instagram where advertisers could reach. Besides placed it as the most active social media platforms of all!
Anyway, this article will take you deeper in getting know the details of this fact as well as how you can implement the best of it.
What you'll get through this article;
Let's get into it!
Why embed Instagram post on WordPress
Embedding Instagram posts on a WordPress website is easy, but the advantages are limitless. So before starting the adding processes, don't you want to know how will it benefit your business?
Let's check the key points!
Showcase your social proof
Having multiple social media handles for your business means your business profile is active on every social platforms. And for keeping a good online reputation, being active on your social profile lets you get more socialized and have more engagement!
So when you showcase social proof on your website, you're also bringing your website visitors to social media channels.
Also if you have a big following list and a huge content source, it's a chance to show these too!
Boost engagement
Social media is the finest for boosting engagement. So when you embed posts on WordPress you have the chance to encourage the website visitors to engage your brand on Instagram.
Plus, as you're making it easy for them to visit your Instagram profile and follow your account, like comments, and your regular activities, you're opening a new door to get more engagement.
And this will only let you gain new customers every day!
Bring new content to website
To keep your website up-to-date regular content update is a must. And here social media can take this to another upgrade!
But do you update your website on a regular basis as you do with your social media posts? If you do, you're doing it very well; But if you don't, you still have the chance to bring new fresh content to your website.
Also, another advantage of bringing new content to a website by embedding social media content like Instagram posts, you don't have to upload them on your website, rather you can auto-synchronize your website with your Instagram posts.
Cross-promotion
Your social media platforms can be cross-marketed by including Instagram posts on your website.
Worried about increasing reach? You can potentially increase your reach and engagement on both platforms by encouraging your website users to follow you on Instagram and vice versa by showcasing your Instagram posts on the website.
How to embed Instagram post on WordPress
So, as you have known the advantages, now it's time to embed Instagram posts on WordPress. But don't get stuck in tough trying of adding Instagram feeds with any other so-called social media plugin rich in features but have more complexity to implement.
Get WP Social Ninja for having an all-in-one solution for your WordPress website. With this social media plugin, you can easily embed any of your media posts from popular social media profiles like Instagram.
To begin with WP Social Ninja, you need to go through a few steps to configure and set up your template. Let's see then!
Embed Instagram feed on website (Embed Instagram video/ Instagram image)
The beginning process will take you to follow the configuration process first. Don't worry it's not going to be a huge step of process that you need to follow.
Configuration
First, go to the WP Social Ninja dashboard and connect your Instagram account. You can choose any of your Business or personal account. Or you can choose to manually connect your profile.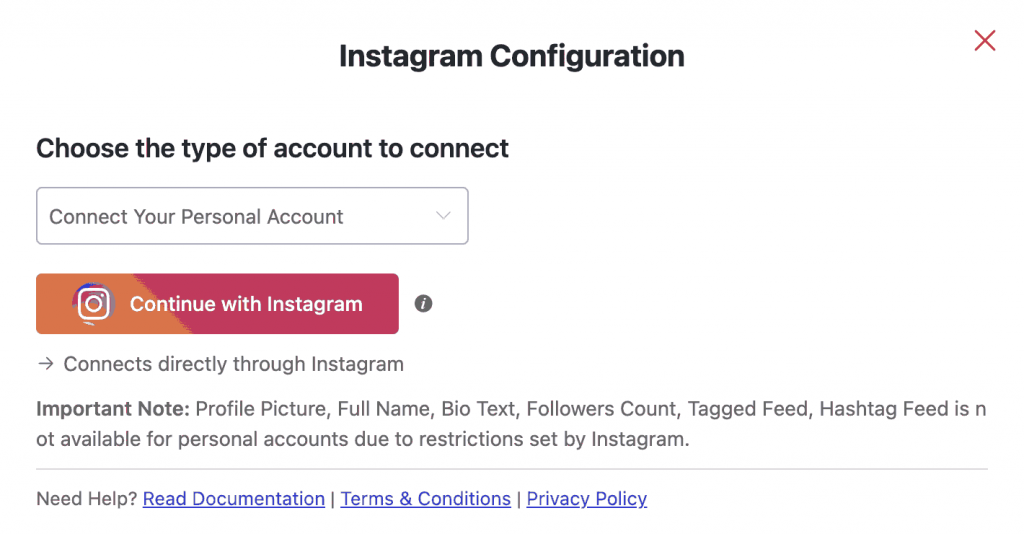 Next, give the required credentials and you're ready to create templates for your Instagram posts/Instagram feed!
If you want to know the detailed configuration process, check documentation.
Settings
Now, set up your template from the setting panel. In general setting, you can customize your Instagram feed as you want to embed Instagram posts on website. You'll get multiple layout types in the template section. Same you can set the column number and column gap too to modify the Instagram post squarespace.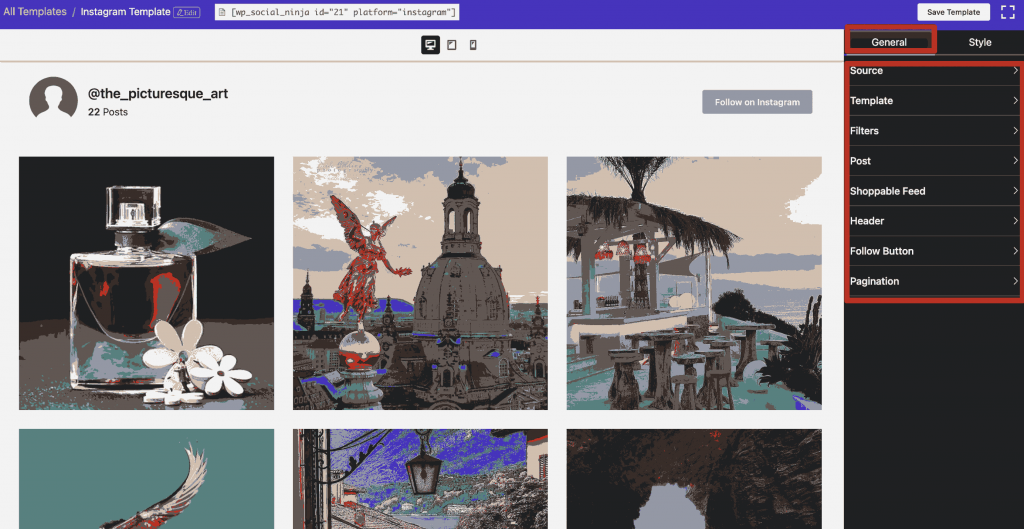 Moreover, you have the Filters option, from where you can choose how many posts you want show/hide with specific words or hashtags. Besides you are free to decide how your visitors open the posts. For more options you have Header, Follow Button and Pagination.
For more details, check out the documentation.
And there's not all. Want to make your Instagram more visually appealing? You got more options to style your feed. From editing the whole template style to each element, you will get a variety of options in the style setting.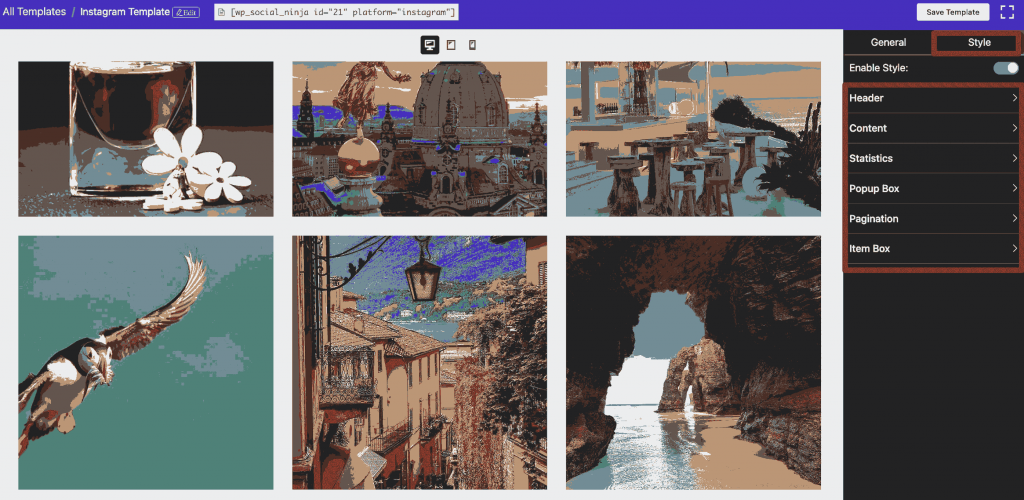 For more details, read the blog:
Complete Custom Style Editor for Your Website (No CSS or Theme Builders)
Well, that was the setting part. And when you're done, click on Save template, copy the shortcode(Instagram embed code generator), and paste it to the page where you want to display Instagram posts on website.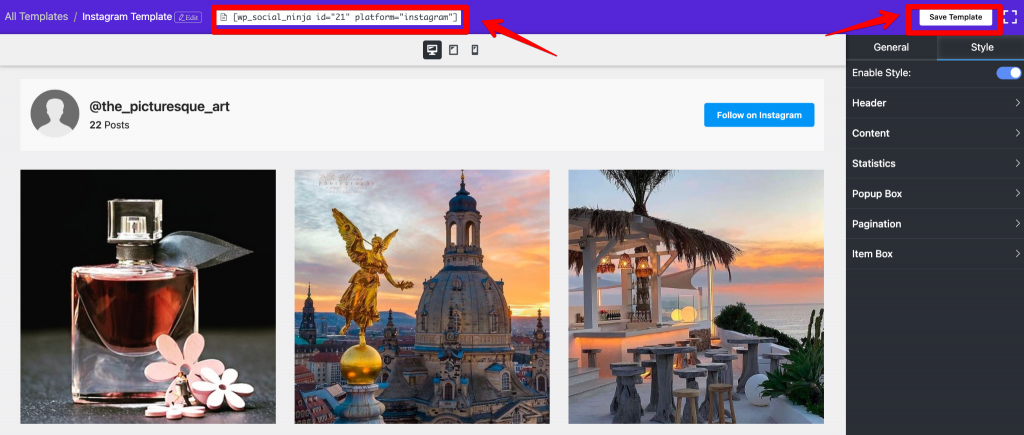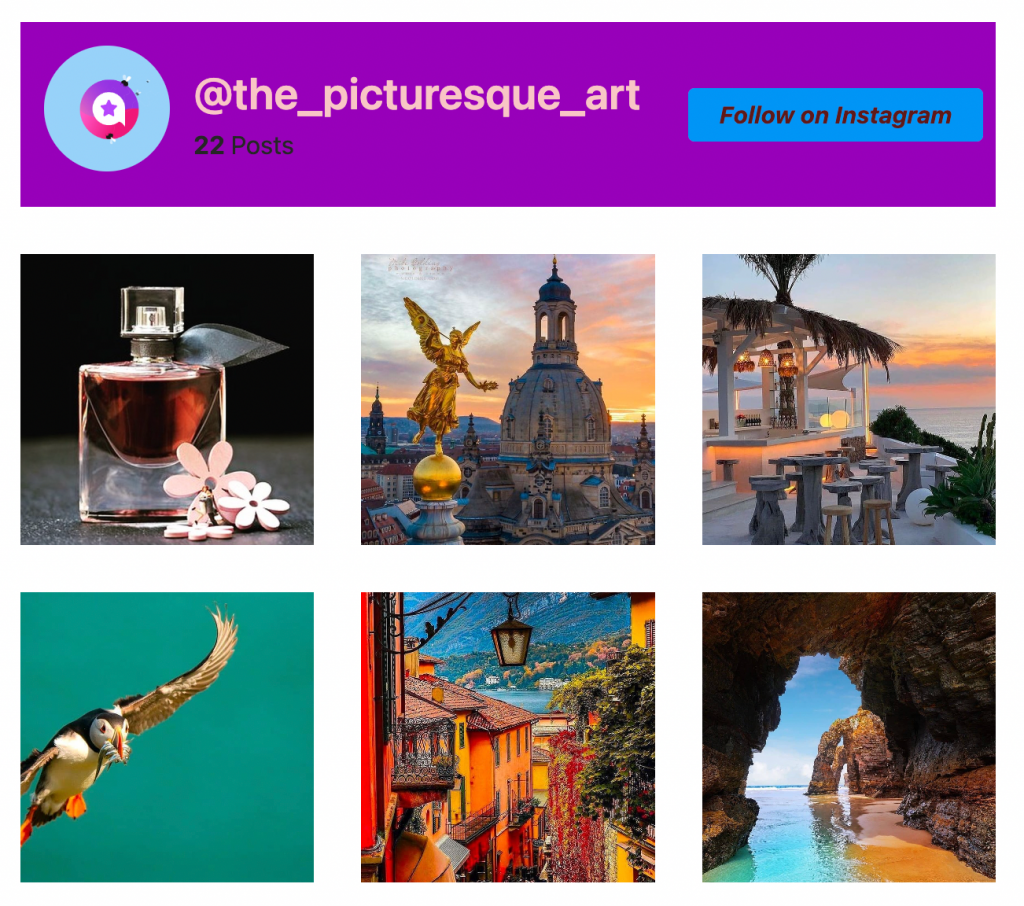 And this is how you can easily embed Instagram post on WordPress website. Similarly, if you want to showcase your social media profile nicely and professionally to a larger audience and boost more sales, try it out with WP Social Ninja!
So, if you haven't thought about the best social media solution for your WordPress website, it's time to think again.
Bonus tips: Add Shoppable feed to your website
Lastly, if you think the advantages of embedding Instagram posts on website will benefit you in above mentioned facts, you have more. You can also bring your e-commerce business to your website to boost your profit 3x more than before.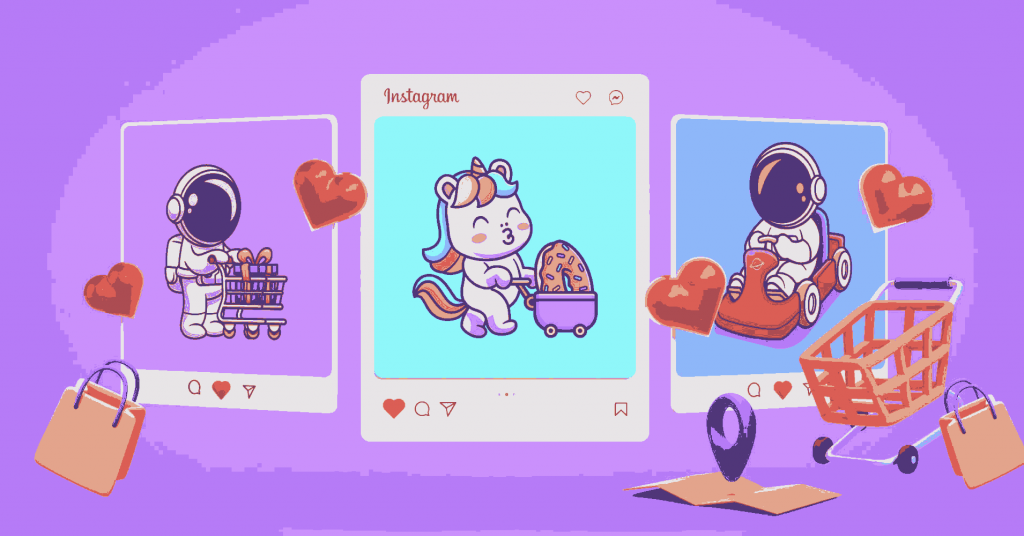 Well, you just got introduced to another benefit of Instagram widget WordPress you can get if you add Shoppable Instagram feed to your WordPress website.
To know more, read the blog:
Double Your Sales with Shoppable Instagram Feed (Set Up & More)
Wrapping up
An effective strategy to engage with customers, establish confidence and trust, and increase sales is by embedding Instagram posts on a website.
Additionally, the future of Instagram feed embedding on websites looks promising. So, stay up with the latest developments and regular social media posts. And, continue to adapt as social media plays a bigger role in everyone's daily lives!
How to Embed Instagram Feed on Website to Grow Your Business
Let us remind you one more thing, while you think about how to embed Instagram post on WordPress website, also you need to be concerned about selecting the ideal Instagram feed size and layout, optimizing load times, updating the feed with new content, and measuring engagement and conversions to make sure you're getting the most out of your efforts.
But when you have WP Social Ninja, these things won't be any hassle for you, rather you can get the all-in-one solution for your WordPress website.
Related blogs:
FAQ
1. What does embed mean on Instagram post?
Embedding Instagram posts refers to the integration of Instagram images, videos, Instagram carousel posts into social media posts or website. The addition of embedded content gives posts a visual component that promotes more clicks and engagement.
2. How do you generate an embed code for Instagram?
For generating an embed code for Instagram, find the top right corner of your post, tap on it, and click on the Copy Embed Code. It will be copied to your clipboard and can be pasted into your HTML editor. Sometimes you might not find the embed option, it's because the publishers already set it to private content and cannot be embedded.
3. Can I embed Instagram on my website?
Sure, you can! You can bring your Instagram posts directly from your Instagram social handle and embed them on your WordPress website. Find WP Social Ninja, the all-in-one social media solution for embedding your social feeds.
4. How do I embed social media posts on my website?
Step 1: Create feeds with WP Social Ninja. Get the pro version for advanced features.
Step 2: Generate a shortcode and copy the code
Step 3: Now embed the feed on your website.
5. How do I embed Instagram in WordPress for free?
You can embed Instagram on WordPress website for free with WP Social Ninja. The free version of this plugin will let you embed Twitter feed, Instagram feed, YouTube feed, and Facebook feed. But for more advanced features you are suggested to switch to the pro version.