What You Didn't Know About Best Google Reviews Until Now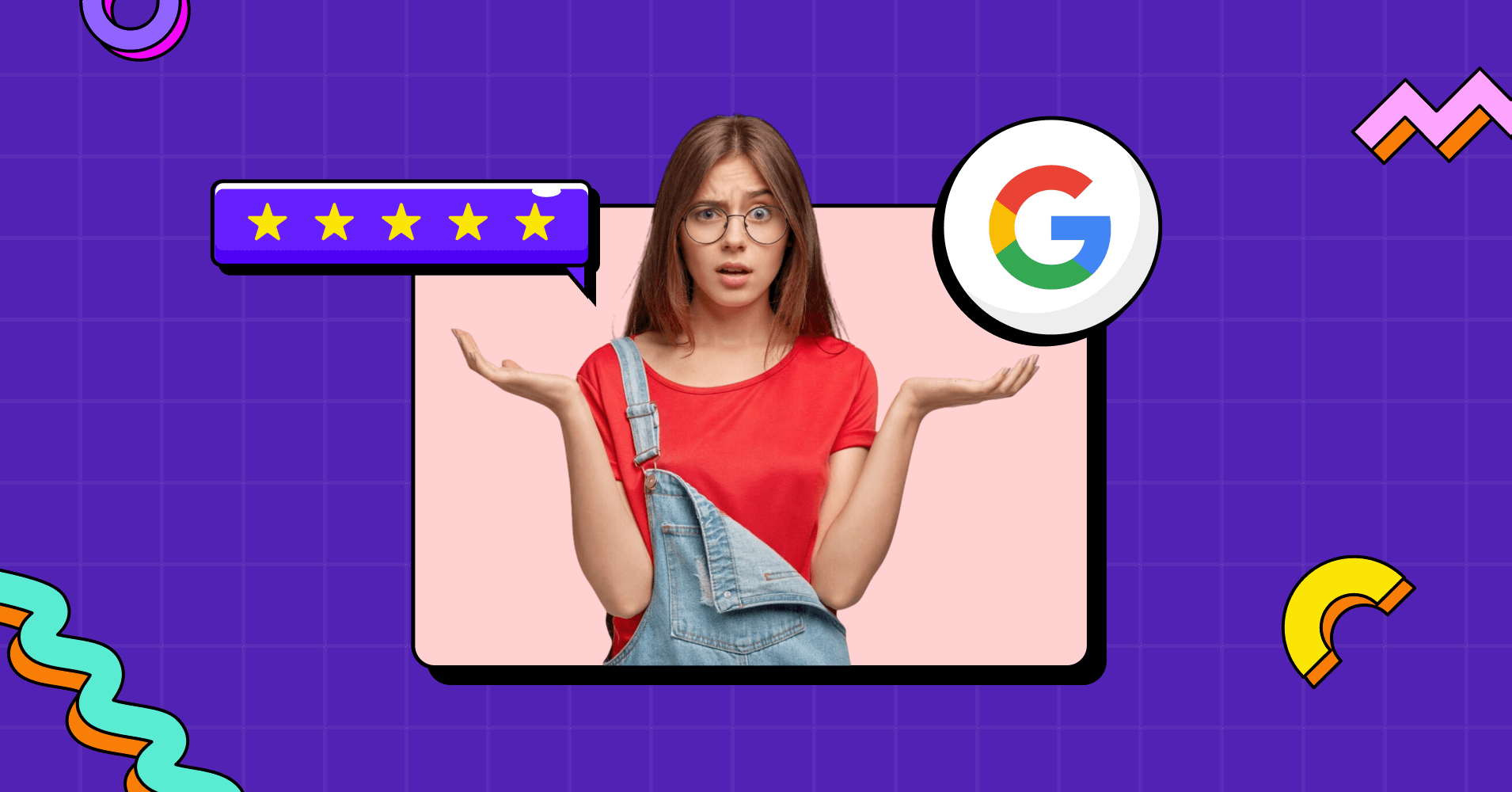 So far your customers may have given you thousands of feedbacks when it has to give a product review, which also shows their experiences and interests to your brand too.
And when it's about the best Google reviews, getting know your customers are stalking you on Google is the best thing you can expect, don't you?
"In today's digital age, Google reviews are the new word-of-mouth. They can make or break a business, so it's important to take them seriously."

– Rand Fishkin.
As the world becomes increasingly digital, you cannot ignore the impact of Google reviews on your business's success, as Google holding a whopping 57.5% share of all reviews worldwide.
Let's discover how incorporating Google review trends on your website and understanding the different types of reviews can help safeguard your business's reputation!
What are Google customer reviews?
In short, this term enables businesses to collect feedback from customers who have made online purchases. This valuable feedback is used to generate a Google Customer Reviews rating, which serves as a powerful tool for users to determine the credibility and quality of a business's products or services.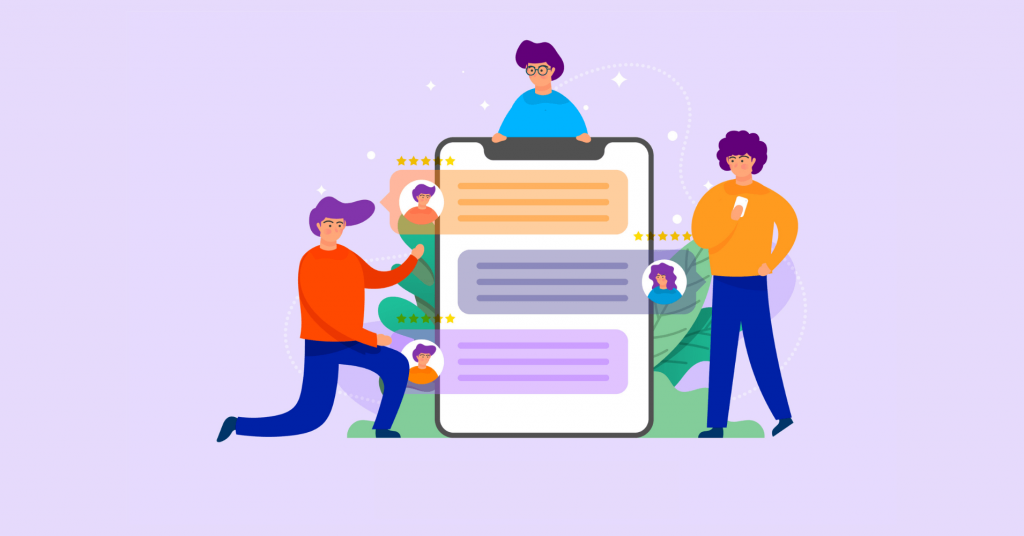 In essence, Google offers brands a platform to create their own Google My Business page, allowing users to share their valuable feedback and experiences with the brand.
One effective way for your business that can build your reputation and showcase your products by embedding Google reviews on your website. The strategy has become increasingly popular as it provides a clear picture of how much customers trust your products/services.
Moreover, integrating a Google review widget on your website can offer a multitude of benefits that can take your business to new heights.
Above all, the trust and credibility Google customer reviews provide can be a game-changer for your business. With customers relying more and more on online reviews to make informed purchasing decisions, having a strong presence on Google with positive reviews is crucial if you want to stand out from the competition.
Best Google reviews that help businesses
Now you have the picture of the importance and the good impacts of Google reviews on your business. And you must be eager to get the best from the best Google reviews for your business.
But Google won't always let you get the best reviews that you'll always love to share with your audience through your websites or other social media platforms!
Though we're sure how it keeps you eagerly waiting for adding the best Google reviews on website, but before jumping to the best solution for this, let us introduce you to some interesting Google reviews examples;
Funny Google reviews
Google reviews are a great source for businesses to build their online reputation and attract new customers. However, in recent years, there has been a trend of people leaving funny reviews on Google business profiles!
These reviews often contain humorous anecdotes or jokes. The good part is, though you cannot name them as the best Google reviews, and those feedbacks may not add any value to your business, but readers might find them as a source of entertainment.
Well some of them could be for making people laugh and brighten their day, or want to stand out from the crowd and gain attention on social media.
Furthermore, it's important to note, whether you choose to ignore the reviews, you should not take them lightly as they still represent your brand and image. Even you can respond to a bad review with a funny approach!
Worst Google reviews
Here's not the end! Google reviews are a valuable source of feedback for businesses, but they can also be a double-edged sword.
While positive reviews can attract new customers and improve a business's reputation, negative or worst reviews can have the opposite effect.
And about the reasons behind why people leave bad reviews on your Google business profile? It could be for a bad experience with your product or service, poor customer service, or simply a misunderstanding or miscommunication.
But whatever the reason is, these reviews can have a significant impact on your business's online reputation as most of cases those negative reviews can cause potential customers to think twice before making a purchase, and in some cases, can even lead to a loss of business!
It's important for businesses to respond to these reviews in a professional and courteous manner. Read the blog, where you can turn the negative reviews resulting in your business in a more strategic way!
Google reviews widget on website
Above all kinds of reviews, your brand reputation is beyond everything else and the best Google reviews you get from your customers are the one you can utilize the most.
But as you have seen the reviews won't always please you the way you expect, you might get trouble in presenting the good reviews on your website. Also, keeping the fact in the mind of extra expenditure and maintenance of having a good social plugin on your WordPress website, you can not just choose any one from thousands of them!
Also to adapt to a new marketing strategy it's important to understand the concept and what's better than examples to get a hold of this. Don't worry, we've got you covered.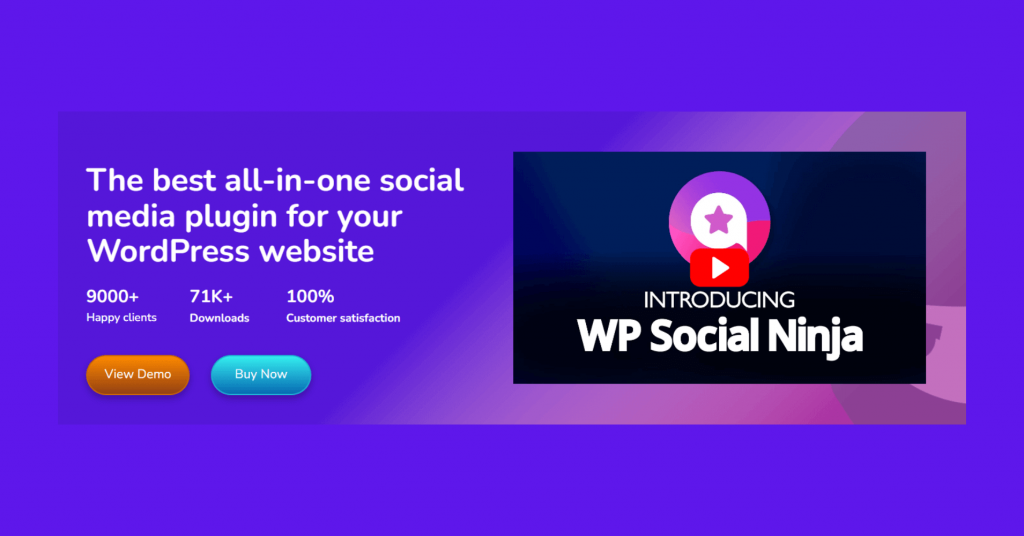 Introducing WP Social Ninja's revolutionary Google reviews widget, the ultimate solution to effortlessly manage and repurpose Google reviews on your website.
Embed best Google reviews with WP Social Ninja
With WP Social Ninja, you can now win your customers' trust and inspire them to purchase from you while improving your SEO performance and overall website growth.
Gone are the days of manually searching for and copying reviews from Google. With WP Social Ninja, you can fetch your desired reviews from Google, personalize and manage the content, and easily add Google reviews to your website with a few clicks!
But that's not all. This all-in-one plugin allows you to design and customize your widget to suit your needs. Choose from a range of reviews widget theme options, style every elements and place them anywhere on your WordPress website.
Now, infuse the superpowers of your users' opinions with the website and reap results at max!
Summing it up
Wanna let your customers learn about your business? Google reviews are one of the most effective ways you will find for this.
Also, when it comes to placing your business in the first of search results, the best Google reviews will help you the most. Besides, it's on you how you respond to both positive and negative reviews to keep up your online reputation!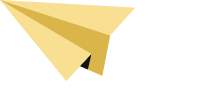 Subscribe to Our Newsletter
Get exclusive social media marketing tips and tutorials in your inbox!
And to sum up, all of these, take care of your customer service by solving their issues and keeping a good relationship with your customers and managing your reviews smartly with the help of the best social media tool.
FAQ
1. How to get more Google reviews on the website?
While adding a call-to-action (CTA) button on your website is a good start, there are even more effective ways to make it easier for your customers to leave reviews and boost your online reputation. And don't settle for just a CTA, add your best Google reviews with WP Social Ninja on your website, it will encourage others to write reviews.
2. How do I embed Google reviews on my website?
It's frustrating to embed Google reviews directly from Google without the help of any plugin or add-ons. But with WP Social Ninja's powerful Google reviews widget, you can easily overcome this limitation and showcase your Google reviews directly on your website. No more jumping through hoops or struggling to find a way to display your valuable customer feedback.
3. How do I write a good Google review?
When it comes to writing a review, specificity and relevance are key. Make sure to focus on the particular place you're reviewing and describe what other visitors can expect when they go there. Highlight what makes this place special. Plus, share something unique and new that sets it apart from other places. Click to know more.
Other related articles you might like to read: